All the recipes you need this Fall and beyond! This collection of amazing vegetarian squash recipes made in the Instant Pot is perfect for the upcoming Fall and Winter months!

Fall is here and we are all getting ready to make all things SQUASH! From Pumpkin and Spaghetti Squash to Acorn and Butternut Squash, these are all in season and it is time to enjoy them in various recipes.
The Instant Pot has been a great appliance to make all kinds of recipes, especially squash. From making pumpkin puree at home to perfectly cooked spaghetti squash and beyond, the Instant Pot makes cooking a lot of fun.
I wanted to make a list of squash recipes that are great to cook in the Instant Pot. These recipes from my fellow bloggers are really awesome, some super easy to make and some really exotic. But these recipes are ALL yummy I promise!
This collection has recipes from various cuisines and courses. From Indian Pumpkin Dal to Mexican Chili and from breakfast grits to soups and mains, we have it ALL. Plus, the perfect method to cook spaghetti squash, butternut squash and pumpkin puree. Read on to learn more.
Click on the name of the recipe to be redirected. Pictures and recipes belong to the creators. This post is published with permission from them.
1. No Knead Instant Pot Pumpkin Rolls - Herbivore Cucina
Perfect for Fall and beyond, this is a great way to utilize the YOGURT button on the Instant Pot to proof dough. With real pumpkin puree in the dough, these breads are naturally colored and flavored!
2. Instant Pot Butternut Squash Chili - Cook with Manali
Heart, flavorful, spicy – this chili is so good for cold days. Plus, this recipe is Vegan, gluten-free, dairy-free and nut-free. If you are a squash lover, this recipe is MADE FOR YOU!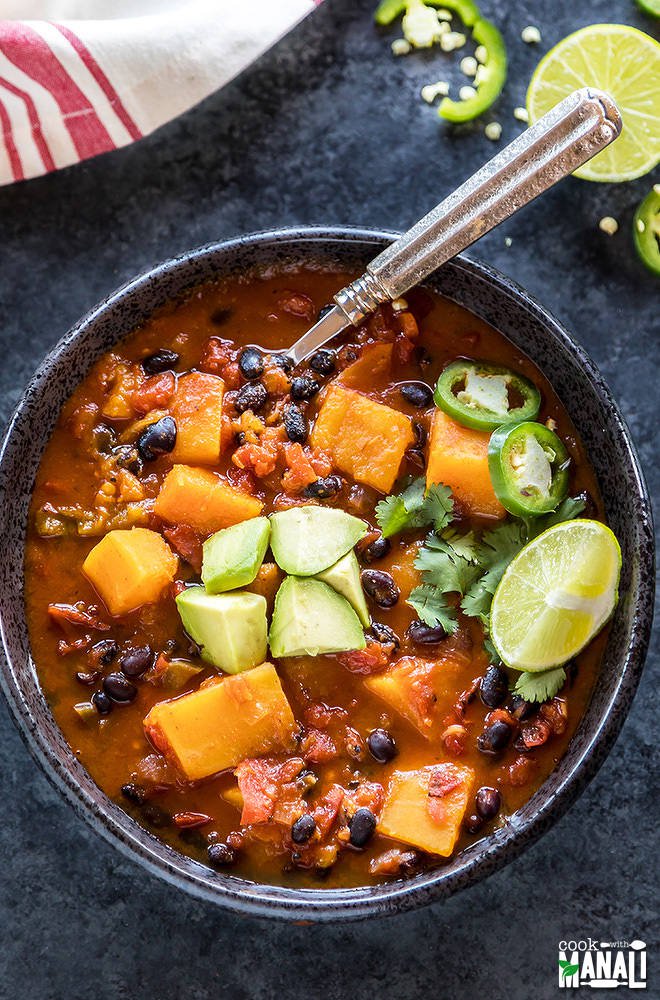 3. Instant Pot Garlic Parmesan Spaghetti Squash - Yay! for Food
The classic combination of garlic and parmesan create the perfect sauce for this quick and easy Instant Pot spaghetti squash recipe. A lower carb alternative to pasta that's ready in under 30 minutes. Have you tried Spaghetti Squash yet?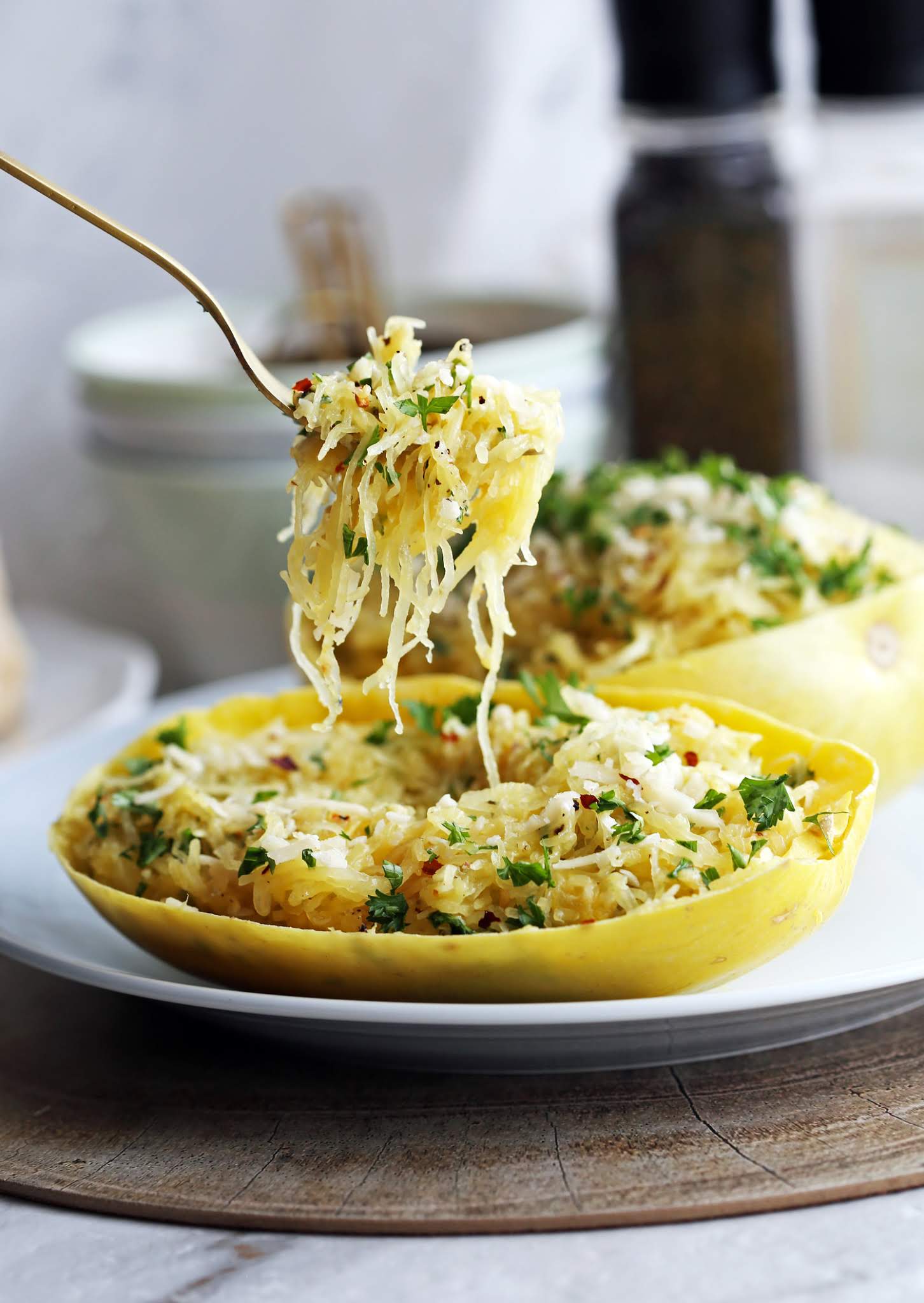 4. Homemade Pumpkin Puree - Simply Happy Foodie
The starting point of all things Fall, this method is quick and amazing to make pumpkin puree at home! Check out this post to learn more!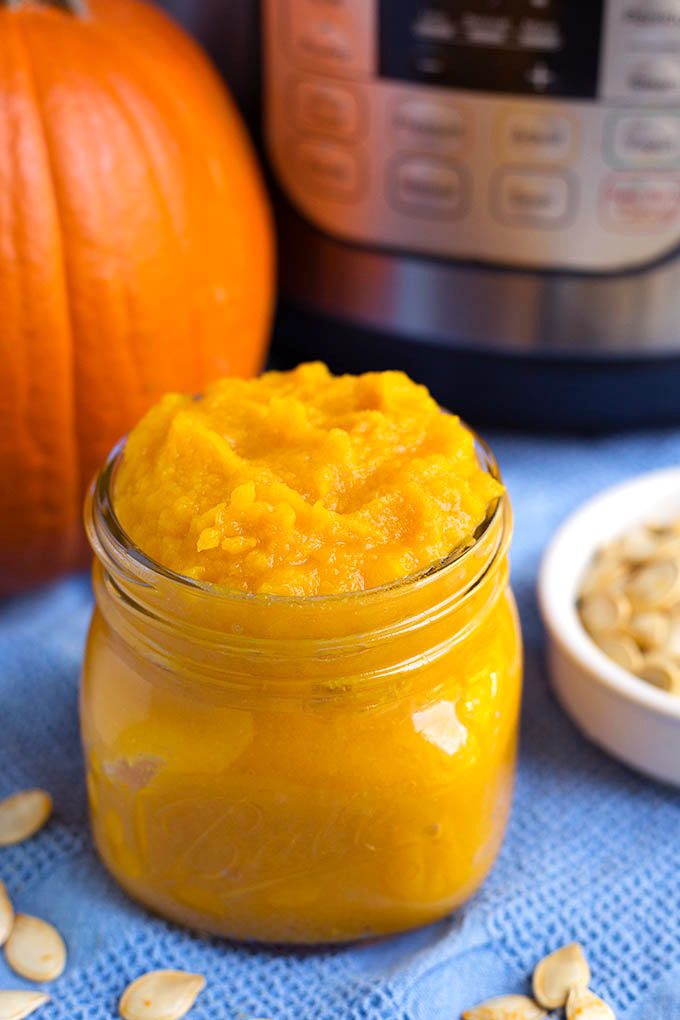 5. Instant Pot Leftover Vegetable Soup - Garden in the Kitchen
Pull up your sleeves and let's clean up the fridge! Time to make the ultimate Instant Pot Leftover Vegetable Soup, packed with warming and nourishing winter vegetables! This one has a LOT of butternut squash for Fall and beyond!
6. Instant Pot Pumpkin Dal - Simply Vegetarian777
Instant Pot Pumpkin Dal is super delicious and is nutritious as well. It is super simple to make it in the Instant Pot. This Dal is best enjoyed warm with hot naan or rice.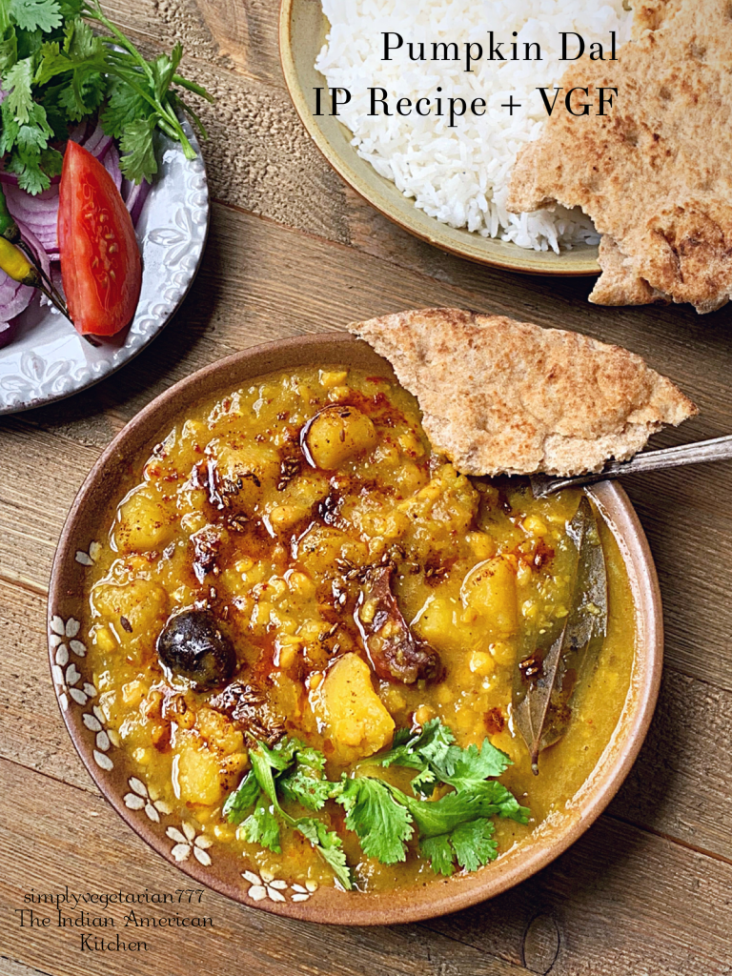 7. Instant Pot Pumpkin and Plantain Curry - Recipes from a Pantry
Instant Pot Pumpkin and Plantain Curry is the must have fall dish! Full of delicious autumn flavors like pumpkin with African influence from the plantains. Suitable for Vegan, Gluten-Free and Paleo diets.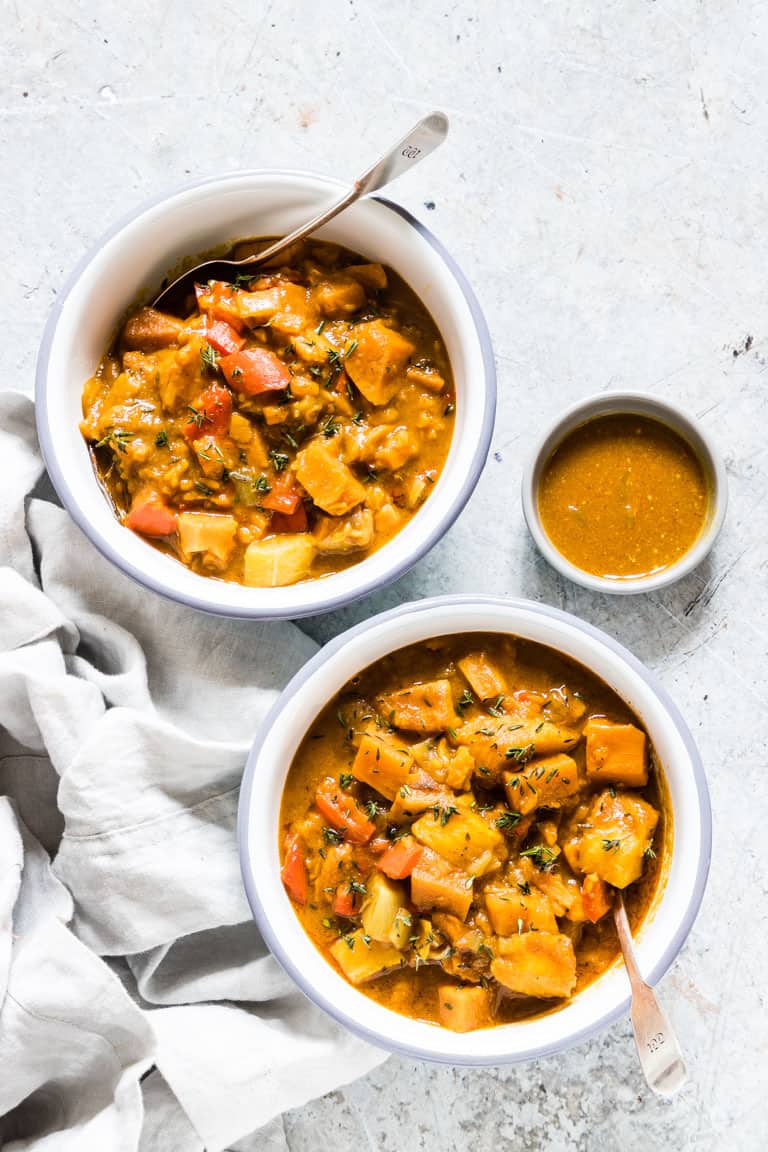 8. How to make Butternut Squash in the Instant Pot - Melanie Cooks
A quick recipe that helps make perfect squash each time. This recipe is great to get perfect results each time!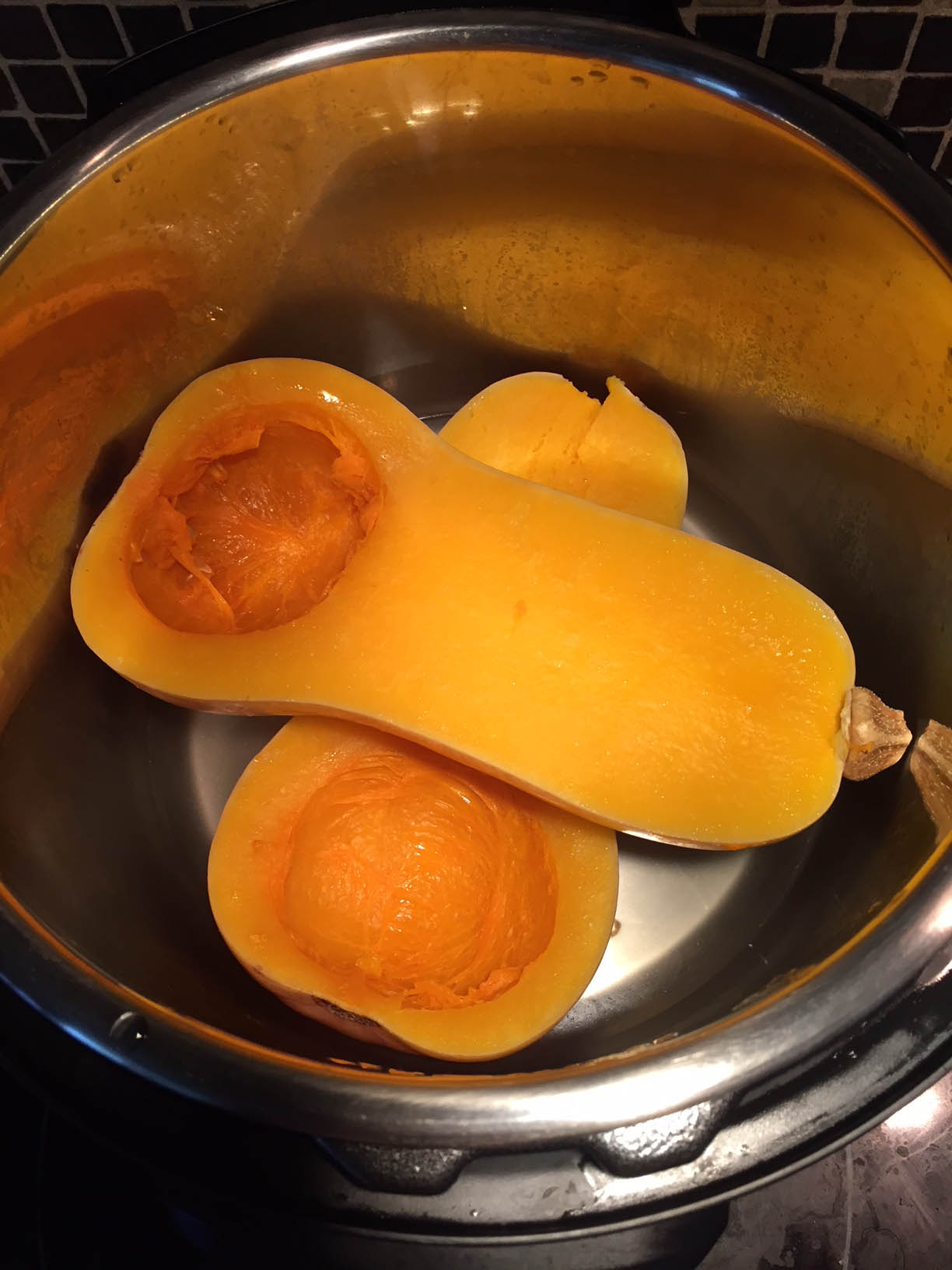 9. Spiced Pumpkin, Carrot and Sweet Potato Soup - Fuss Free Flavours
Spiced Pumpkin Soup is full of delicious fall flavours: carrot and sweet potato and perfect for American Thanksgiving. This recipe is Gluten Free, Vegetarian and can easily be Vegan, Paleo and Whole 30 friendly with a few tweaks.
10. Instant Pot Pumpkin Curry - Piping Pot Curries
North Indian sweet and sour pumpkin curry made in a pressure cooker or instant pot. This is a delicious and healthy vegetable curry that can be made in less than 30 minutes for a weeknight dinner. Vegan & gluten free!
11. Instant Pot Stuffed Squash - Recipes from a Pantry
This recipe for Instant Pot Stuffed Squash is full of classic fall flavor. Healthy, hearty and so easy to make, it's the perfect meal for those chilly autumn nights. Suitable for Vegan, Gluten-free and Keto-friendly diets.
12. Instant Pot Pumpkin Grits - Peas and Crayons
Instant Pot Pumpkin Grits are ready to rock your breakfast! These easy cheesy grits are made in the pressure cooker and are SO easy to make!
13. Instant Pot Black Eyed Peas Lentils Butternut Squash Chili - Carve Your Craving
Instant Pot Black eyed peas lentils butternut squash chili makes an effortless one pot meal that is Vegan and gluten-free too. Packed with loads of veggies and protein , this recipe requires less than 20 minutes of preparation time.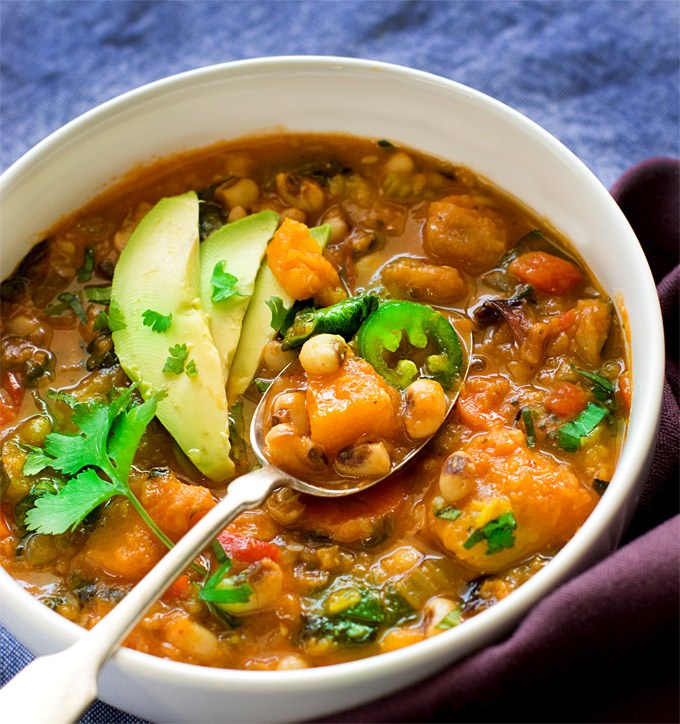 14. Instant Pot Butternut Squash Soup - Calling to Chit Chat
The soup we all desire on cold evenings! This Butternut Squash soup gets some extra heat from red pepper flakes and hot peppers and great depth of flavor from cumin and turmeric.
15. Creamy Pressure Cooker Pumpkin Pie Oatmeal - My Forking Life
This Creamy Pressure Cooker Pumpkin Pie Oatmeal is a delicious spin on traditional oatmeal. Make this quick and easy pressure cooker oatmeal in your Electric Pressure Cooker any day of the week.
16. Instant Pot Spaghetti Squash - Simply Happy Foodie
Instant Pot Spaghetti Squash is so fast and easy to cook. Spaghetti Squash is a versatile vegetable, and is often used to replace pasta in low carb and Keto diets. Pressure cooker spaghetti squash is a healthy and easy way to cook this awesome veggie!