"The smell of good bread baking, like the sound of lightly flowing water, is indescribable in its evocation of innocence and delight."
This quote by M.F.K. Fischer is perfect for any one who bakes at home. The smell of bread in the kitchen is surely great, but adding flavorful ingredients like banana, chocolate, cranberries or vanilla to it is like the cherry on top. This bread is great to bake in a big batch and freeze them for future use. The bread not only makes a great breakfast dish, but is also a good gift when wrapped and gifted.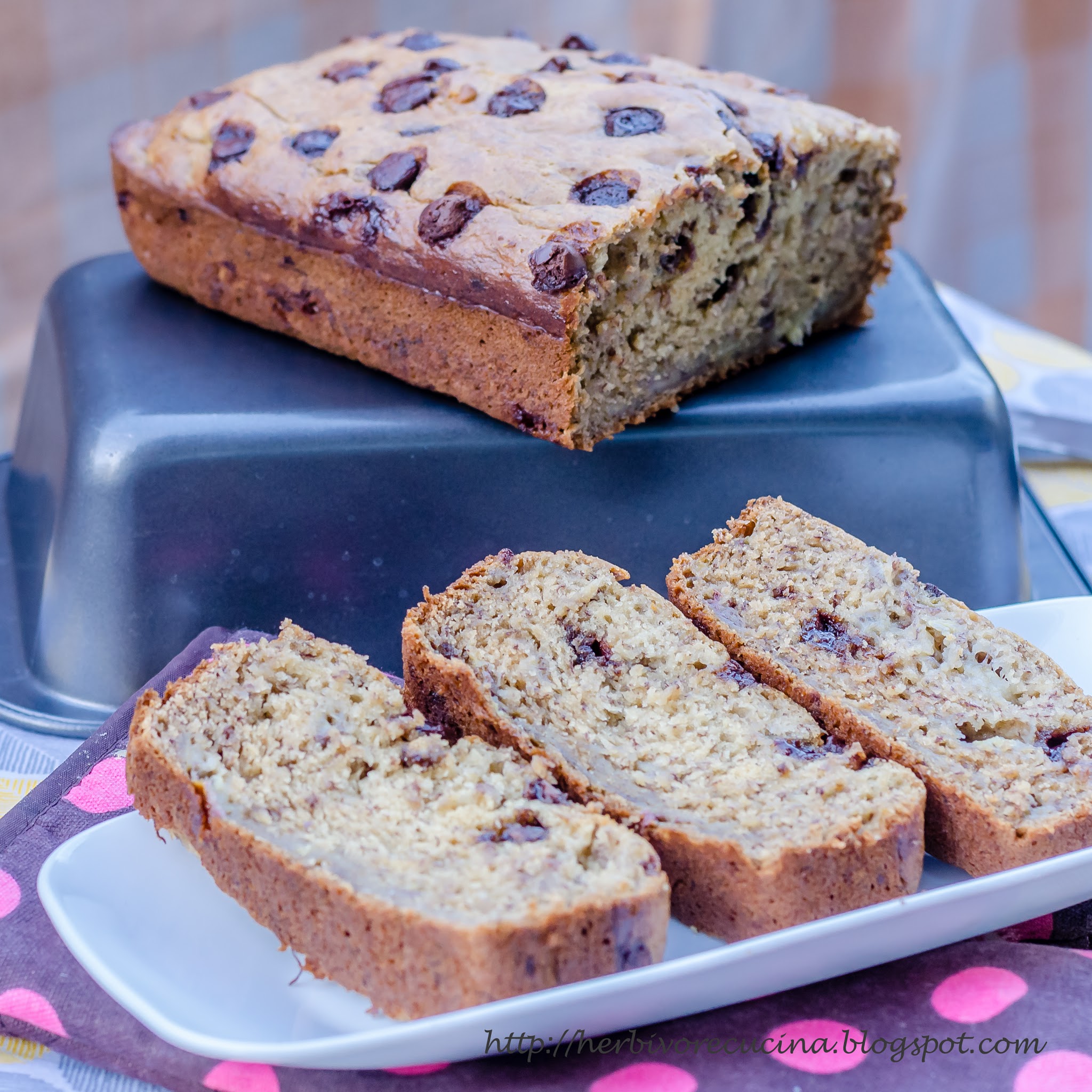 Banana bread is one of the most versatile breads I have ever had. It teams so well with a ton of ingredients: Chocolate chips, Cinnamon, Walnuts or other nuts. It is one bread recipe, but can be made into four to five different varieties just by changing the accompanying ingredient. Here is a recipe for the best combination that I have made with Banana, The Banana Choco Chip bread. It is a very easy to follow recipe and sure-shot result. Dig into your pantry and emerge with this award winning bread to surprise your family and loved ones!
Ingredients
All Purpose Flour 2 cups
Banana 4 very ripe ones
Brown Sugar ½ cup
Baking Soda 1 tsp
Eggs 1 large
Vegetable oil ½ cup
Buttermilk ¼ cup
Vanilla Extract 1 tsp
Chocolate Chips ¼ cup
Salt a pinch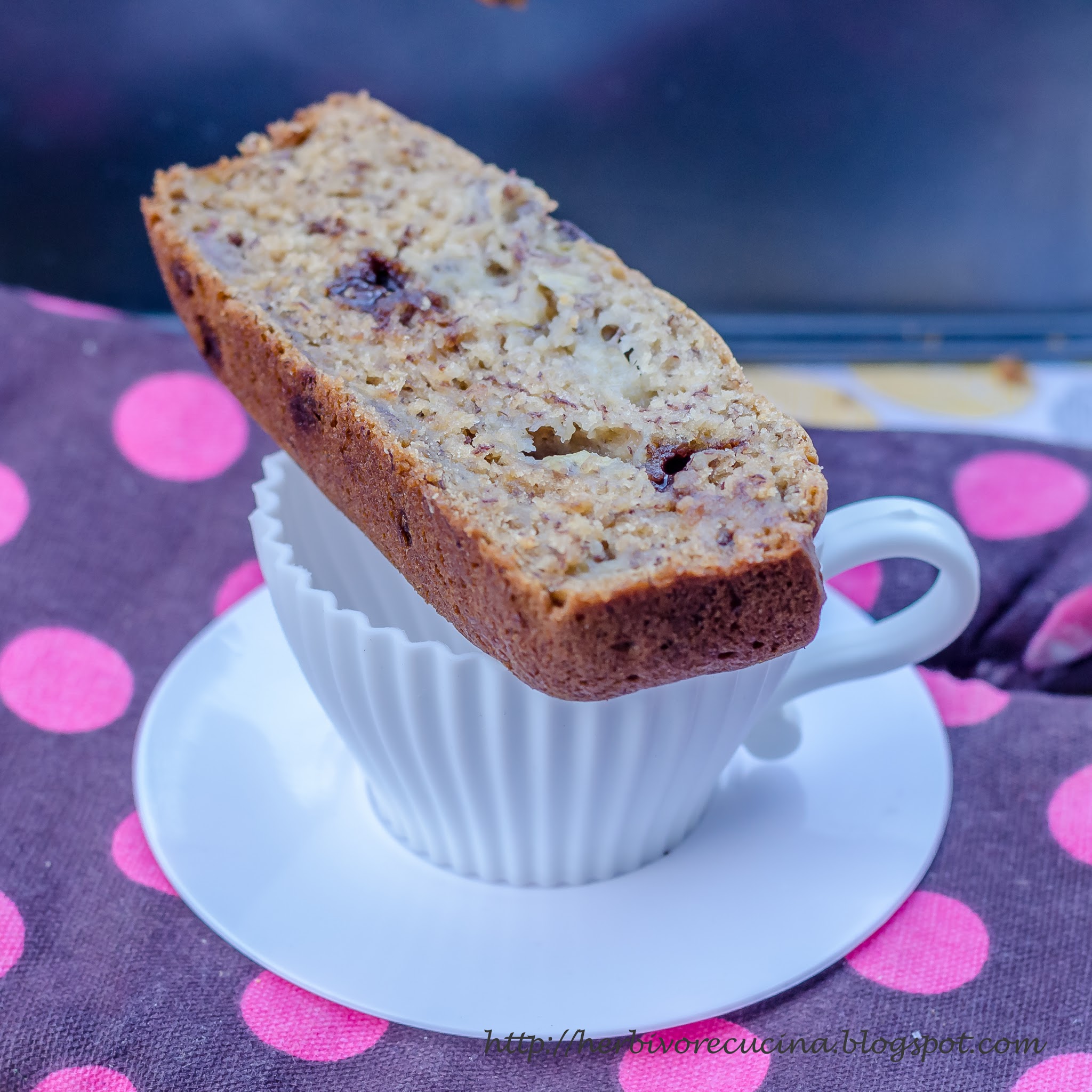 Method
In a large mixing bowl whisk the flour, baking soda and salt to form a homogeneous mixture. Set aside. In another mixing bowl whisk sugar with eggs and oil. Add vanilla extract and homogenize into a smooth mixture. Mash the bananas using a potato masher and set aside. The amount of sugar can be adjusted depending on how sweet the bananas are. Also, white sugar can be used instead of brown sugar.
Pour half the wet mixture and half the buttermilk into the dry ingredients and whisk. Once combined, repeat with the remaining mixture and buttermilk and whisk on medium speed to form a smooth paste. Add the mashed bananas and mix well. Once the batter is made, add the chocolate chips, reserving some for the topping. The batter may be pretty dry to work with, but patience pays in this bread! So work your way through the lumpy bread dough.
Preheat oven to 350 F and line a 9 inch bread pan liberally with oil. Spread the batter evenly and add the reserved chocolate chips on top. Bake for 50-55 minutes till the top is cooked and test with a toothpick, if it comes out clean, the bread is done.
This bread can be enjoyed just like this with a glass of milk. Banana bread can be made into loaves and frozen for days. Also, you may choose to top it with chocolate icing or a glaze made from cinnamon. To make a cute gift for a friend or family member, bake the loaf, wrap in transparent plastic and add a cute bow!
Substitutions: Brown sugar can be substituted with white sugar, for the same proportion.
Buttermilk can be made with half cup milk and 2 tsp. Vinegar and let stand for 5 minutes before using it.
Looking for other breads?? Try these: Cranberry Orange Bread.