Guacamole, Spanish: wakaˈmole or ɡwakaˈmole is an avocado-based dip that originated with the Aztecs in Mexico. In addition to its use in modern Mexican cuisine it has also become part of American cuisine as a dip, condiment and salad ingredient. It is traditionally made by mashing ripe avocados and sea salt with a mortar and pestle. Some recipes call for tomato, onion, garlic, lemon juice, chili, yogurt and/or additional seasonings.
This dip is served in different parts of USA in different form, ranging from the traditional one to the more common; spicy gaucamole with a few peppers or jalepeno. It comes in various textures, from the paste texture to chunky Gauc.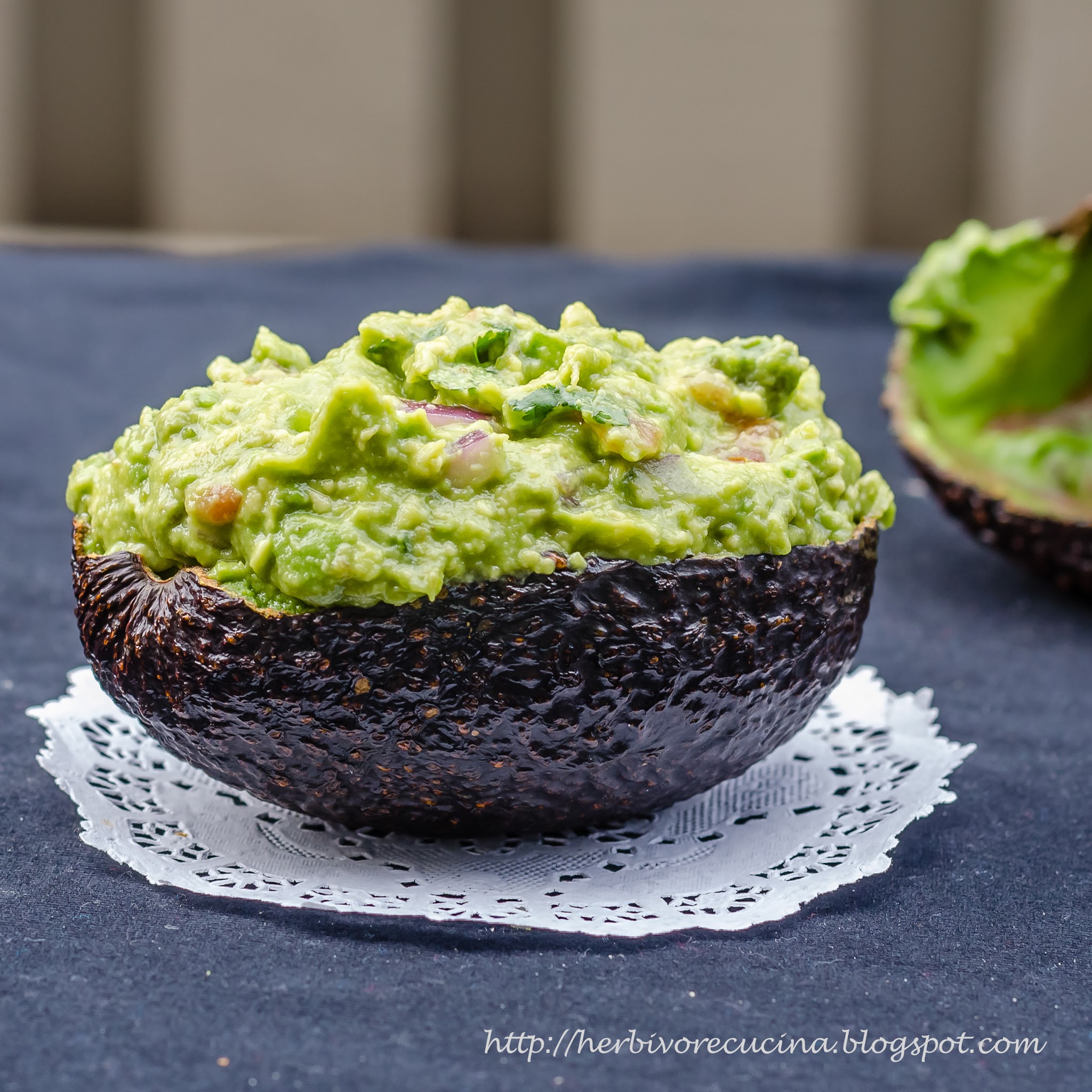 Ingredients
1 ripe Avocado
1 tsp. garlic, finely minced
2 tbsp. onion, chopped
1 tbsp. pepper, chopped
2 tbsp.tomato, deseeded and diced
1 tbsp. jalapeño, chopped
Lime juice, sea salt, pepper
Method
Scoop the avocado, put it in a bowl and mash it with a ladle. if you want a smooth gaucamole, mash it completely. To make a chunky one, do not mash it completely, keep few chunks. Save the pit to put in the gaucamole, incase you want to store it for a while. Keeping the pit in there prevents it from oxidizing and turning black.
Add the garlic, onion, tomato, pepper and jalapeño and mix well. Add sea salt, lime juice and pepper as required. If you do not have sea salt, replace with regular salt.
Serve this gaucamole with Chips, Tortilla Chips, Burrito or Chimichanga.
Here is the recipe for Chimichanga..Tex Mex Chimichanga.