Cookies and Cream or more fondly called Cookies 'n Cream is a variety of milkshake and ice cream based on flavoring from chocolate cookies. This variety of ice cream uses sweet cream ice cream (often vanilla) and chocolate wafer cookies of any type. The flavor is widely associated with the Oreo cookie, a kind of cookie sandwich with a sweet, white crème filling commonly used in milkshakes and other frozen desserts. Though traditional cookies and cream ice cream is made with vanilla or sweet cream ice cream, there are variations that use chocolate, coffee or mint ice cream instead.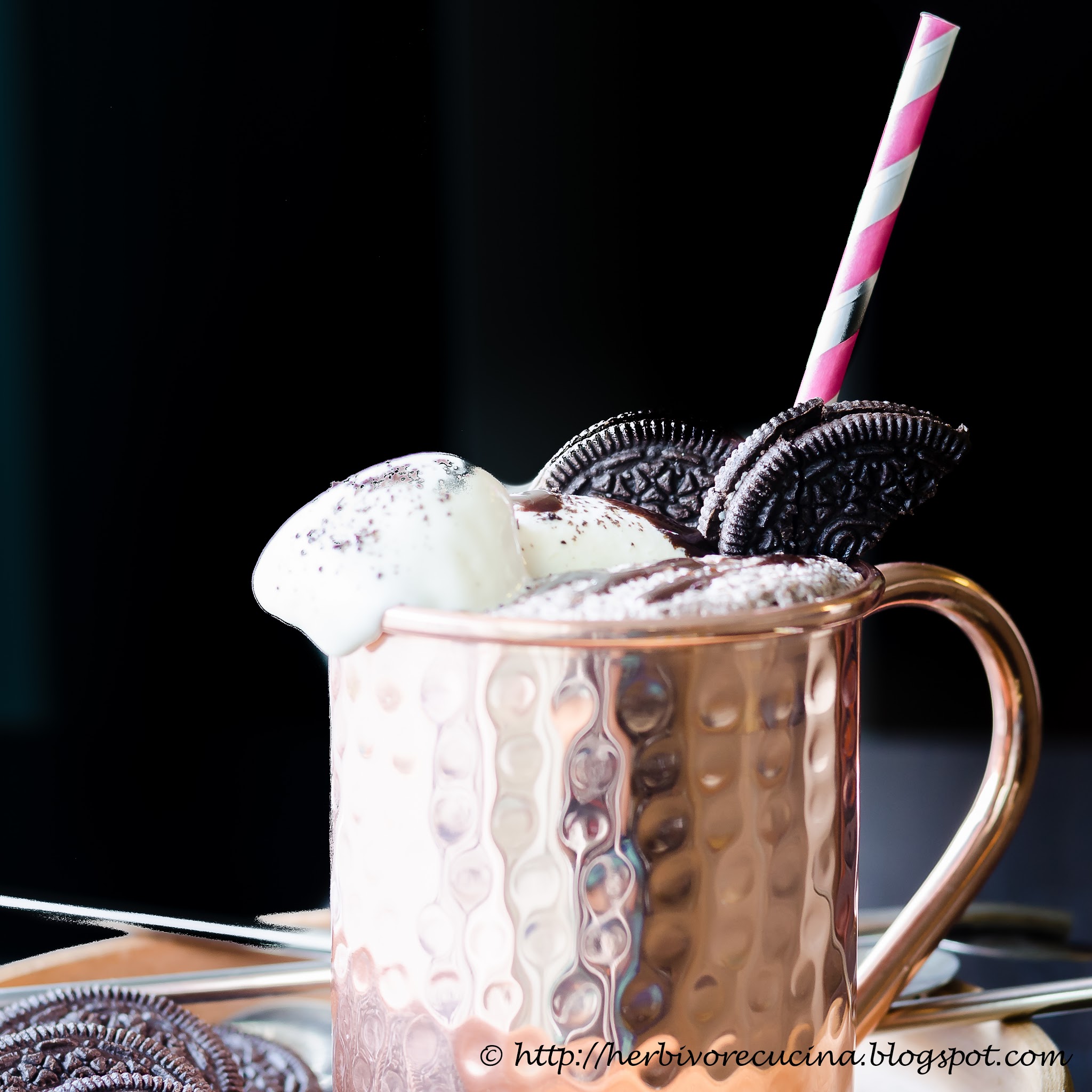 Cookies and cream has become a famous flavor the world over. And now that summers are around the corner, it is best to enjoy milkshakes based on this famous flavor at home. The ingredients required in this drink are just oreo cookies, milk and vanilla ice cream. Everything else is just decoration and things used to make the milkshake look beautiful.
If you are looking for a set of Moscow Mules to serve the drink like I did, this set of four by Advanced Mixology is perfect. The mules comes hammered and have a perfect finish. The weight is just right to qualify as genuine copper. These mugs come with just copper all over, and I love the shape of the handle. The size is perfect for all your drinks as 16 oz generally works for most people. That, along with the wooden coaster is a great gift! Get your set here.
Back to the recipe, this shake uses three ingredients that are mostly available in most houses. The toppings can be customized as per your choice. I used just chocolate sauce and ice cream. Though I would have loved a maraschino cherry on top, but I was completely out of it. Chocolate cigars or decorations made from molten chocolate are commonly used too. Just your imagination wild and decorate the glass. Just a word of caution: the drink is best enjoyed within minutes of making it. Let it rest for a while and the cookie tends to become soggy.
Ingredients
Oreo cookies
Milk 2 cups
Vanilla Ice Cream
Chocolate Sauce
Method
In a blender, add 6-7 chopped oreo biscuits and process to a fine powder. Add a scoop of vanilla ice cream and two cups of cold milk, churn again.
If serving in a copper mug, freeze the mugs for 10-15 minutes. Remove the milkshake in the serving mug/ glass, add a scoop of ice cream, decorate with chocolate sauce; bits and halves of an oreo biscuit. Enjoy chilled!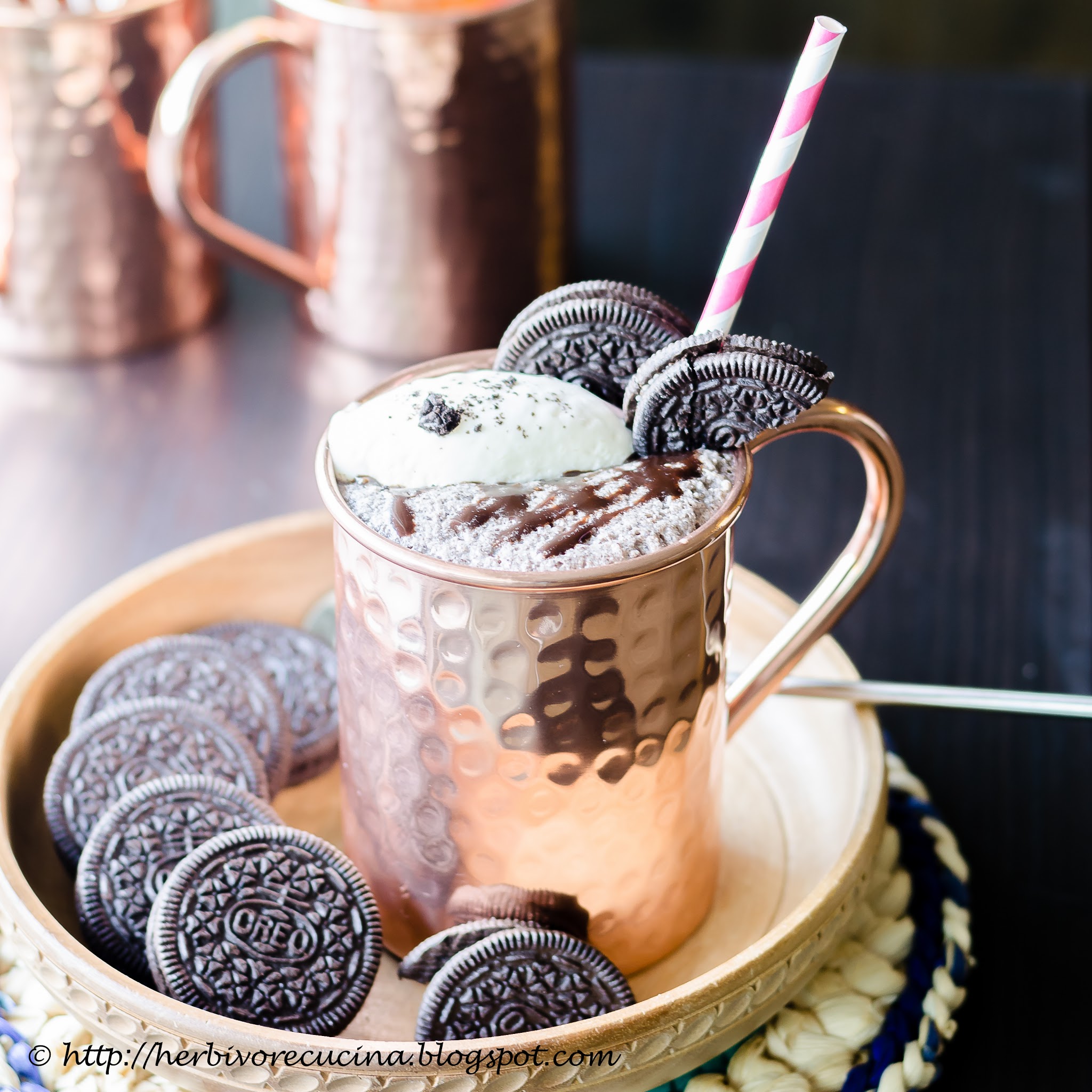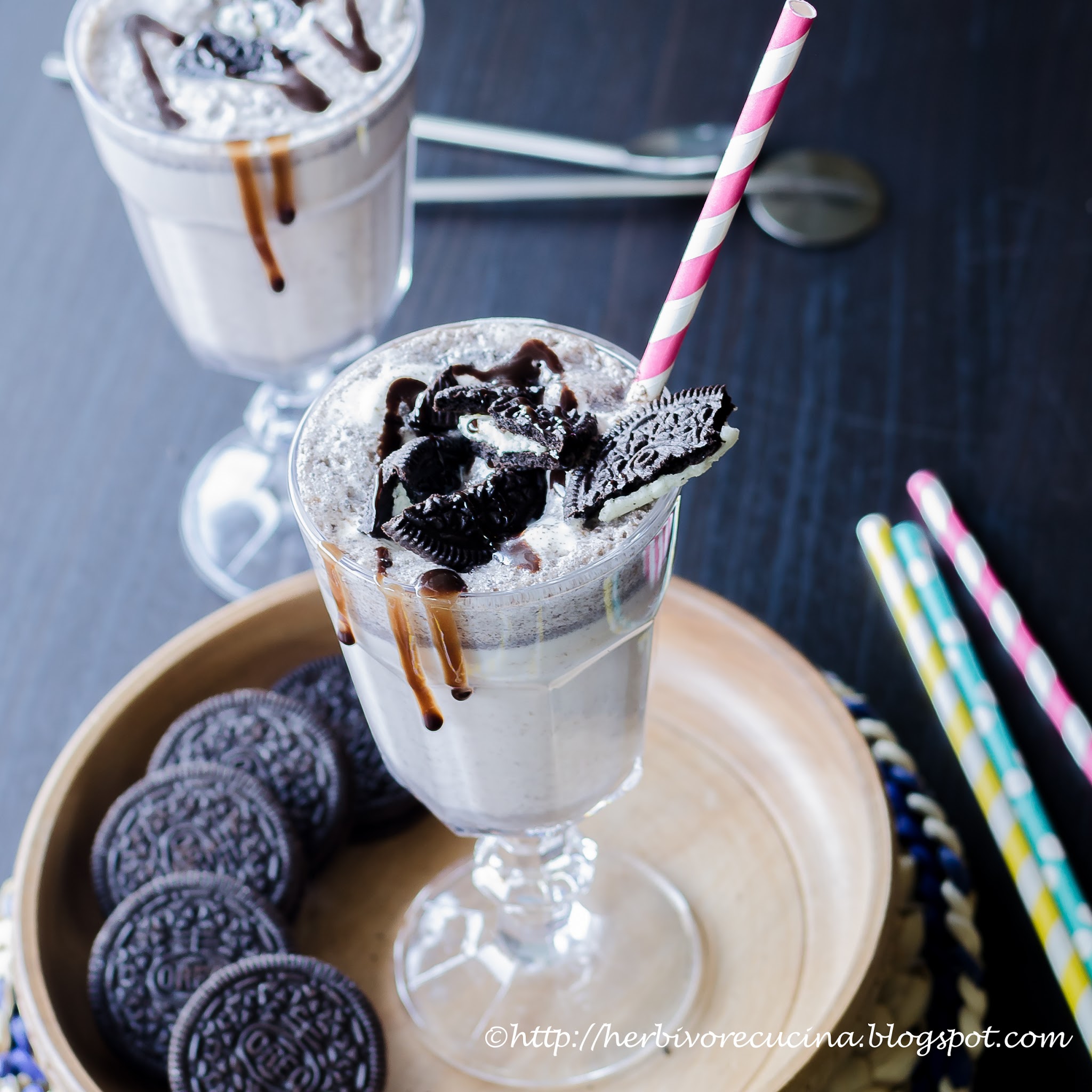 **One or more products in this post were sent to me complimentary for review purposes. However, all the opinions are unbiased and completely my own.