A mousse recipe that will become your favorite is here. Inspired from Indian Paan, this egg and gelatin free green dessert is perfect for any party and beyond!!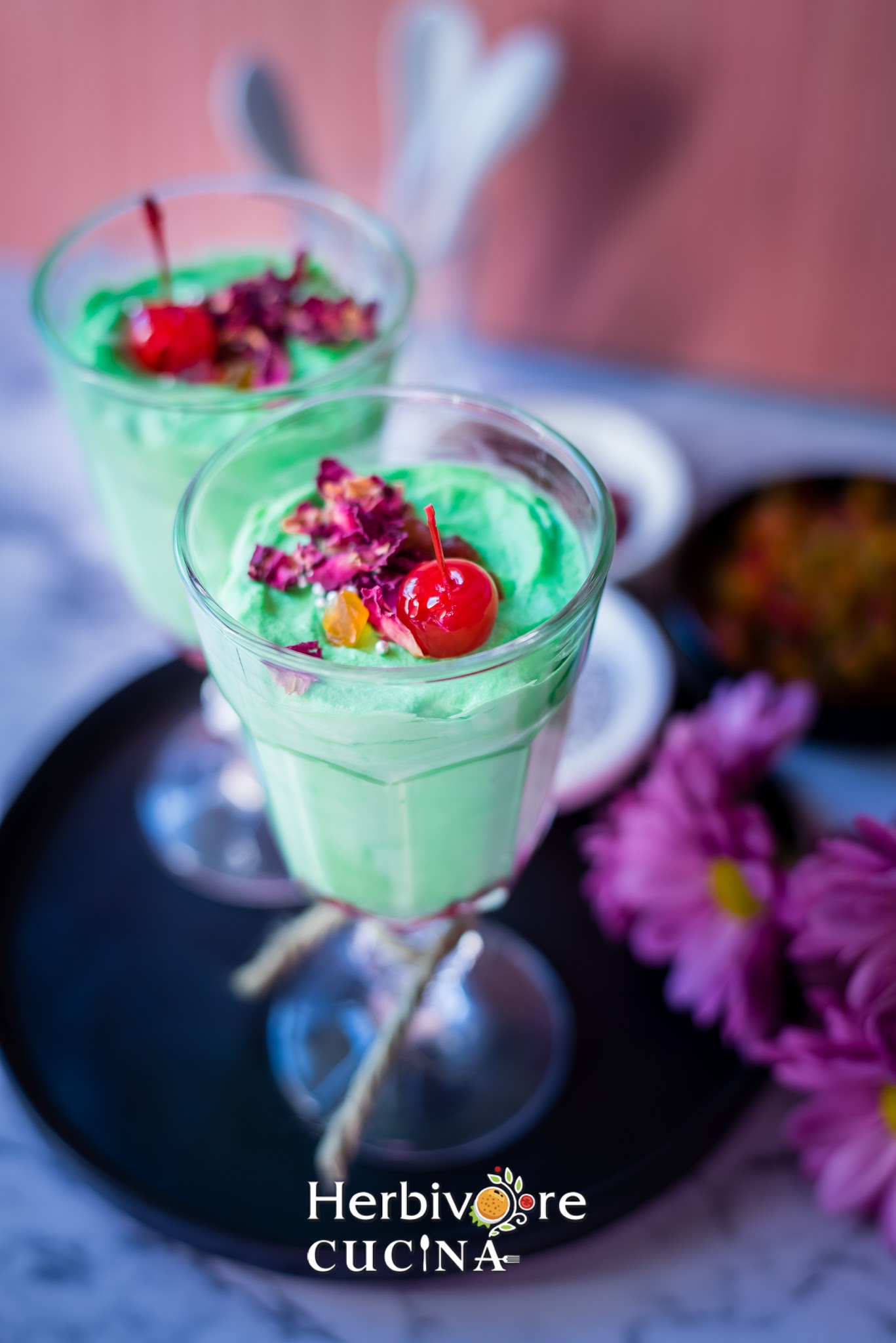 It is Holi tomorrow and I can barely wait! This festival of colors has been one of my favorite Indian festivals since I was a child. With colors, water filled balloons, worshipping the fire and yummy Holi themed food; I love it all.
Today as we are one day away, I am sharing a yummy recipe that is PERFECT for Holi parties; Paan flavored mousse. This flavor has been doing the rounds for a while and is super amazing. I did a post on Paan milkshake last year, and now have this mousse recipe.
Inspired from an Indian after mint that consists of a Betel leaf and various additions, this mousse is super easy to make and needs just a handful of ingredients. Plus this is a no cook recipe and free from eggs and gelatin.
Though I am not a great fan of paan as is, I love recipes that use paan as an ingredient. From ladoos made using paan to the milkshake, I love it all. So this year I decided to make this mousse for Holi. Bright colored, super delicious and easy to make; this recipe should be on your Holi menu and beyond.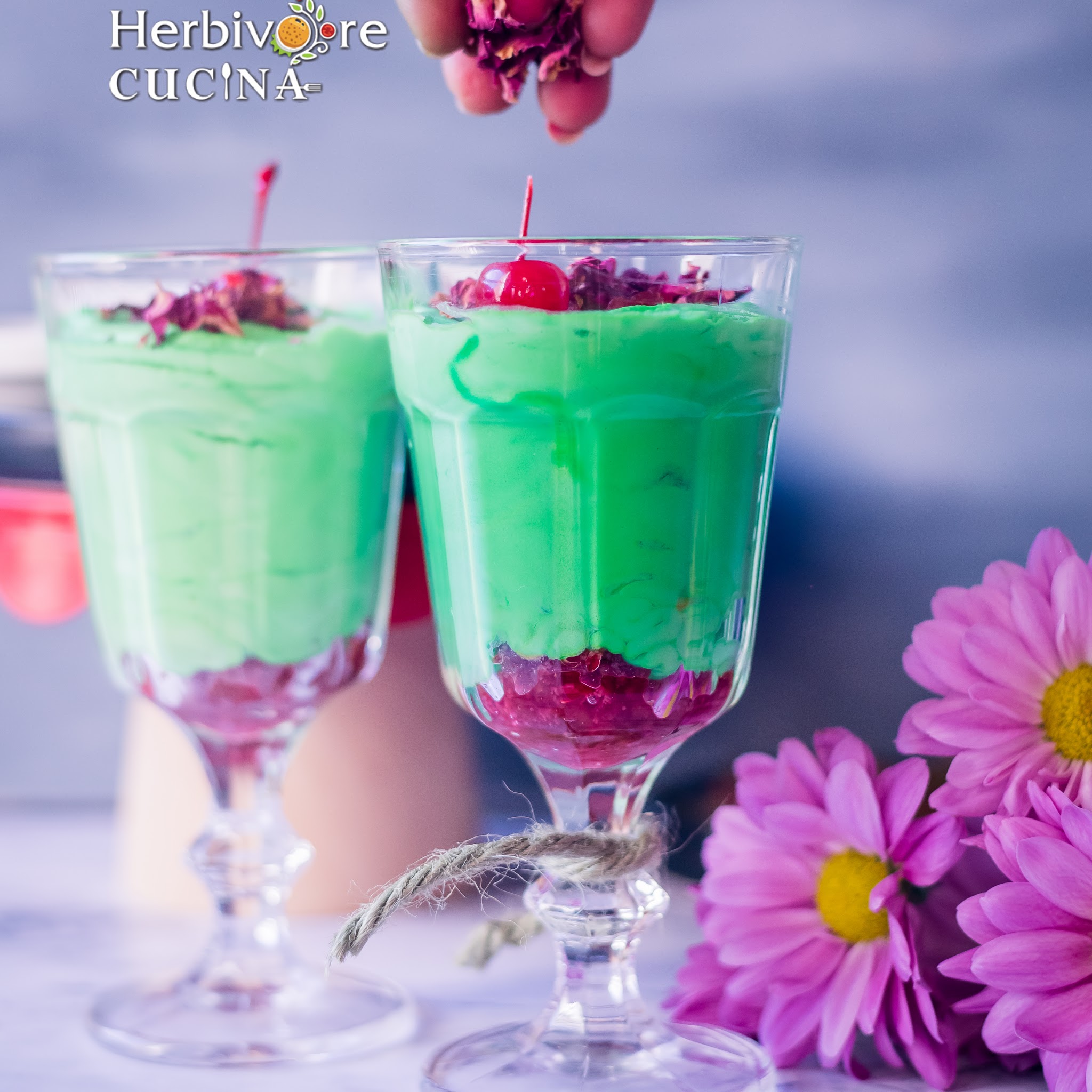 Variations
Paan is basically Betel leaf and you should be able to get it from any Indian grocery store. However, if you just cannot find fresh leaves, there is a paan flavored syrup that can be used. Though it is not exactly like paan, it comes pretty close.
I used an Indian jam, Gulkand in the recipe. This jam is made from fresh rose petals and sugar. This is easy to find and should not be skipped to get the authentic flavor. Addition of rose water to the recipe is a great idea too.
The toppings for this dessert can be changed as you like. From dried rose petals and pieces of paan to tutti frutti and maraschino cherries; let your imagination flow! It comes together pretty well and can be served as you like.
Why eggless and gelatin free?
I made this recipe for Holi. Being an Indian festival, a lot of people refrain from eggs on this day. Besides, made from heavy whipping cream, this recipe does not need any eggs at all.
I have made a Strawberry Vanilla Panna Cotta using agar agar and almond milk for the blog. Agar is the vegetarian substitute for gelatin. However, this has zero milk and made directly from cream; eliminating the need for a setting agent. The mousse is airy and does not require any gelatin or agar agar.
Looking for more Holi recipes? You must check these out:
Don't forget to try this at home. It will definitely be a treat for your loved ones!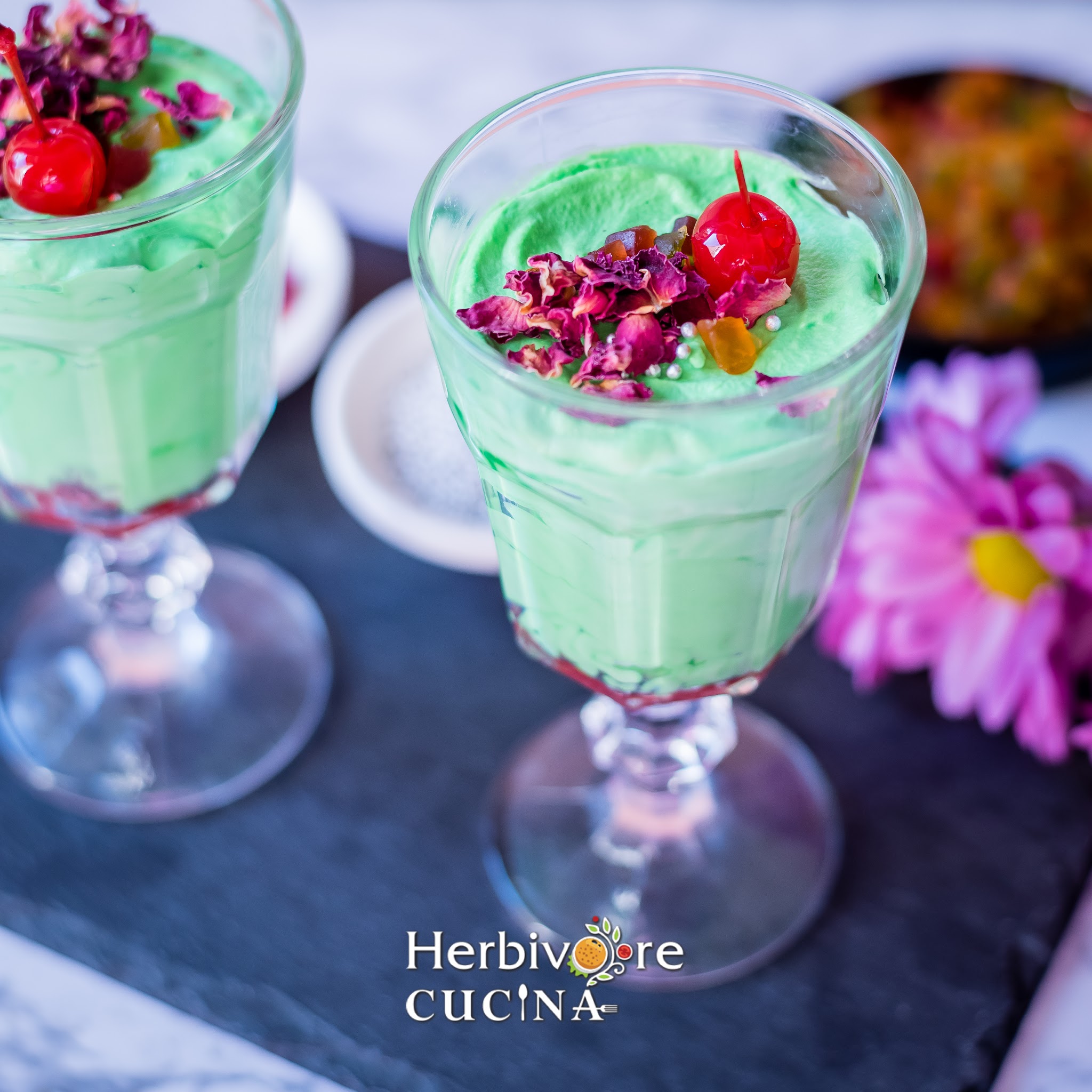 Ingredients
Heavy Whipping Cream 1 cup
Sugar 2 tbsp
Betel/ Paan leaves 2-3
Green Color a pinch
Gulkand/Rose jam 2 tbsp
Rose Petals, tutti frutti, maraschino cherries to top
Pin for Later
Method
In a blender process the betel leaves, green color, 1 tablespoon gulkand and sugar. Set aside.
In the base of a stand mixer or using a hand blender whip the cream till it has soft peaks. Fold in the paan leaves mixture and beat for a minute till the entire cream is green in color.
In two glasses or bowls add q/2 tablespoon of gulkand/rose jam. Top with some rose petals.
Using a spoon or piping bag, divide the mousse mixture in the glasses. Level the top and refrigerate for a few hours or overnight.
To serve, top with some dried rose petals, tutti frutti and maraschino cherries. Enjoy this cool dessert!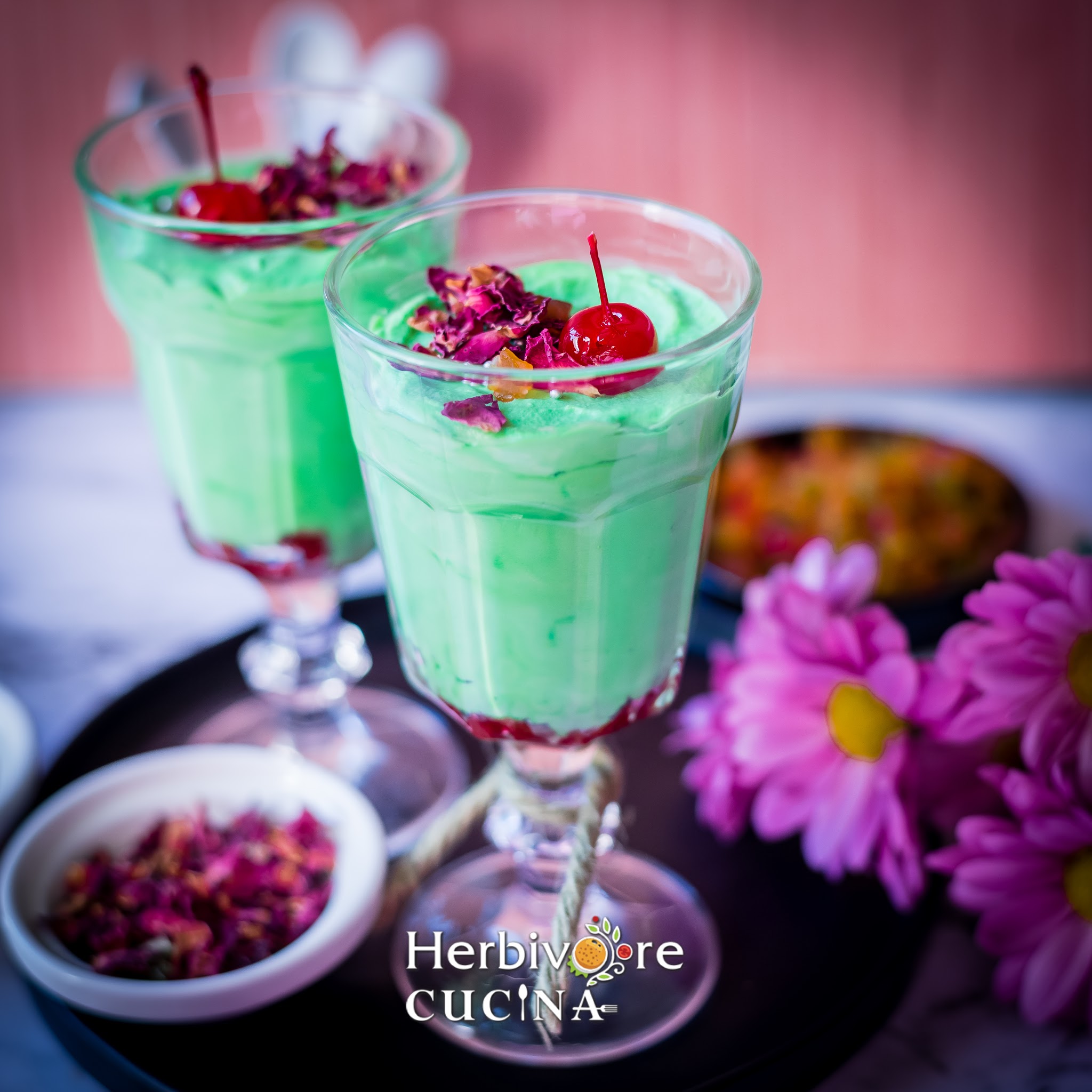 Don't forget to try this Strawberry Vanilla Panna Cotta too.