A bread filled with the flavors of garlic and stuffed with MOLTEN CHEESE, this appetizer or snack is perfect with a bowl of Fall soup!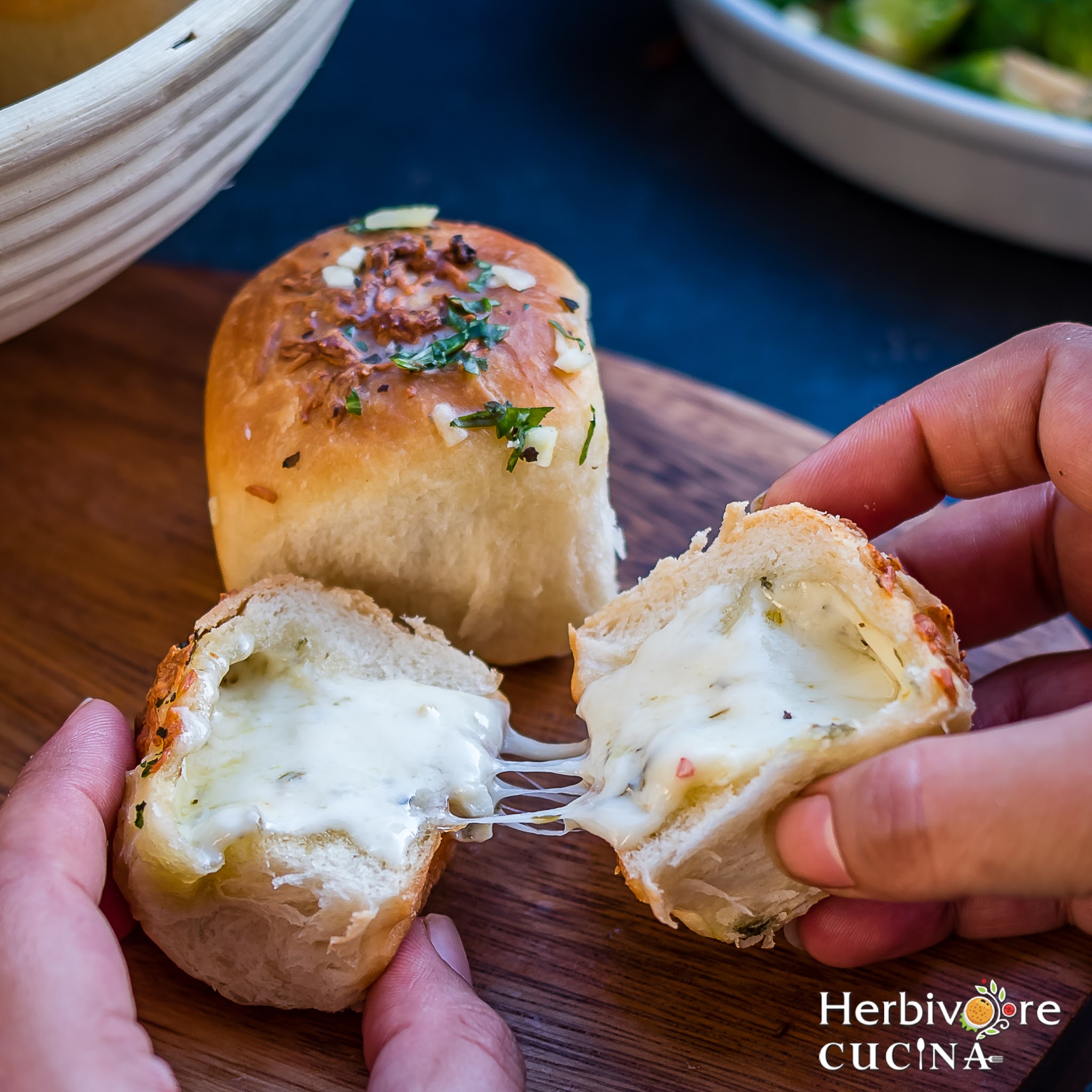 We are officially in Fall and the season of delicious soups, cozy blankets and lots of Cider is here. Whenever I make soups, I like to make a different bread recipe to go with it. Keeping in mind the calorie count for dinner, I generally make a 'healthy' bread with fully loaded soups like Broccoli Cheddar Soup and breads with a lot of indulgence with skinny soups like Vegetable Clear soup.
The last week has been so crazy with me trying to finish off a lot of pending tasks, that I realized I haven't made a single bread for days. I last made the Pretzels at the beginning of the month and none since. So I decided to make this bread which was on my mind for a long time!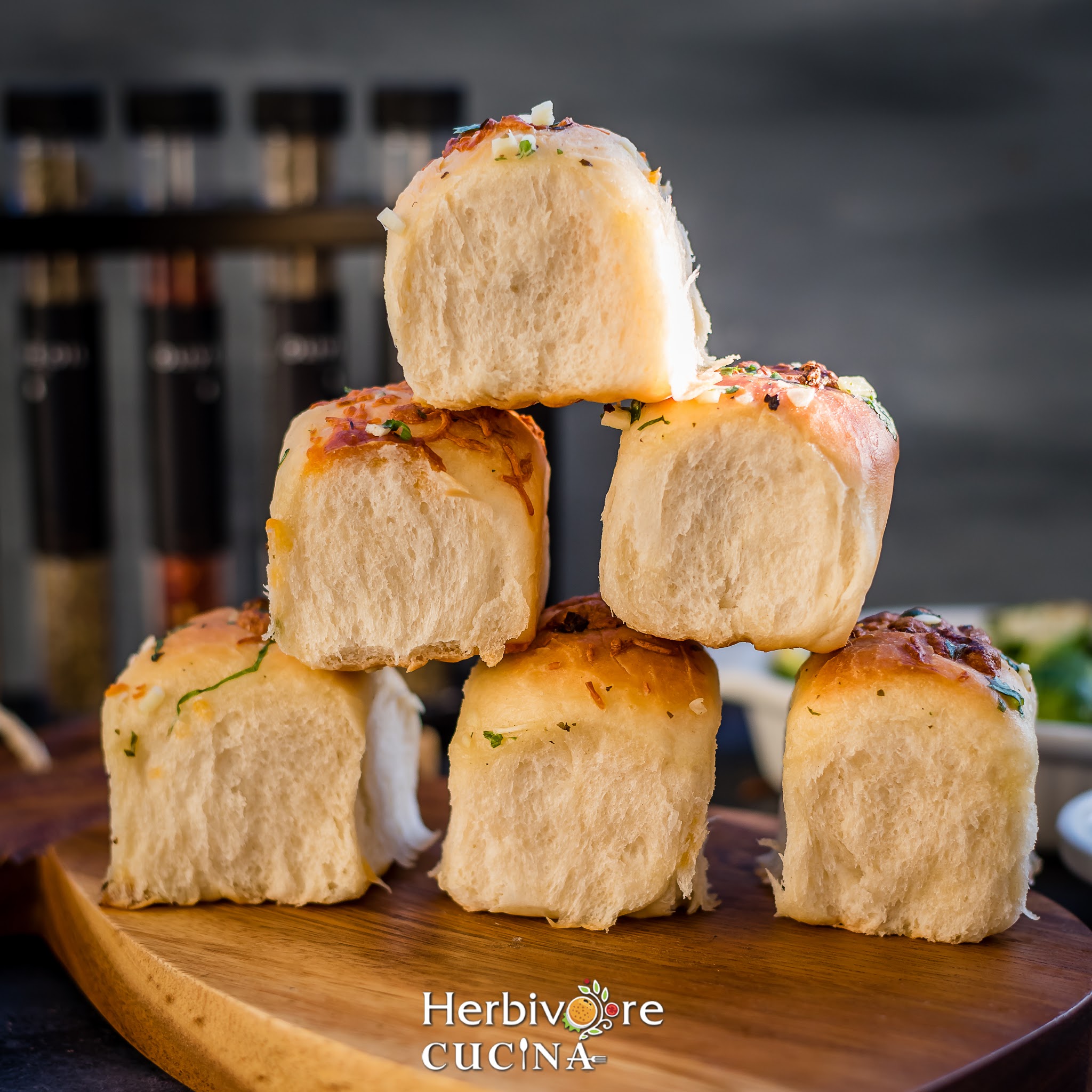 Besides, the last couple of months have been pretty crazy here in US. Not only is this a recipe post, this one also explains how we can help our fellow Americans by doing our bit for everyone.
In the last couple of months, Hurricane Harvey and Irma have affected various parts of the country and caused a lot of devastation. Homes torn apart, lives lost and displaced and lots of infrastructure damaged. There have been tons of people who reached out to help the areas affected.
While a lot of people cannot make it there to help in person, there are tons of organizations that are helping the affected. And if one can help out from the comfort of their hometown, they should do it. Click HERE for more details.
One such initiative is by Real California Milk. The process is really simple. Spot the 'California Milk' seal on dairy products at your grocery store, snap a picture and share it in Instagram or Facebook with the hashtag #SealsForGood. For EVERY share, the organization will donate $5 (upto $20k) to Great American Milk Drive. No purchase required and photos can be shared till 12/31. I would urge each one of you to do your bit in this.
Coming back to the recipe, this bread is super delicious. I have made a lot of stuffed breads, but this one is my FAVORITE! The bread dough is the basic bread recipe just like most other breads I have posted in the past. However, this filling is SUPER EASY, just a block of cheese! And when you open up the bread, you can see the cheese come away in strings, just like the ads and videos you must have seen around!
When I made this bread and shot it, I loved the way the molten cheese oozes out of the bread! The filling is super yummy, especially on a cold Fall night along with a bowl of warm soup. The bread is my latest favorite and I cannot wait to make this again with a bowl of Tomato Soup.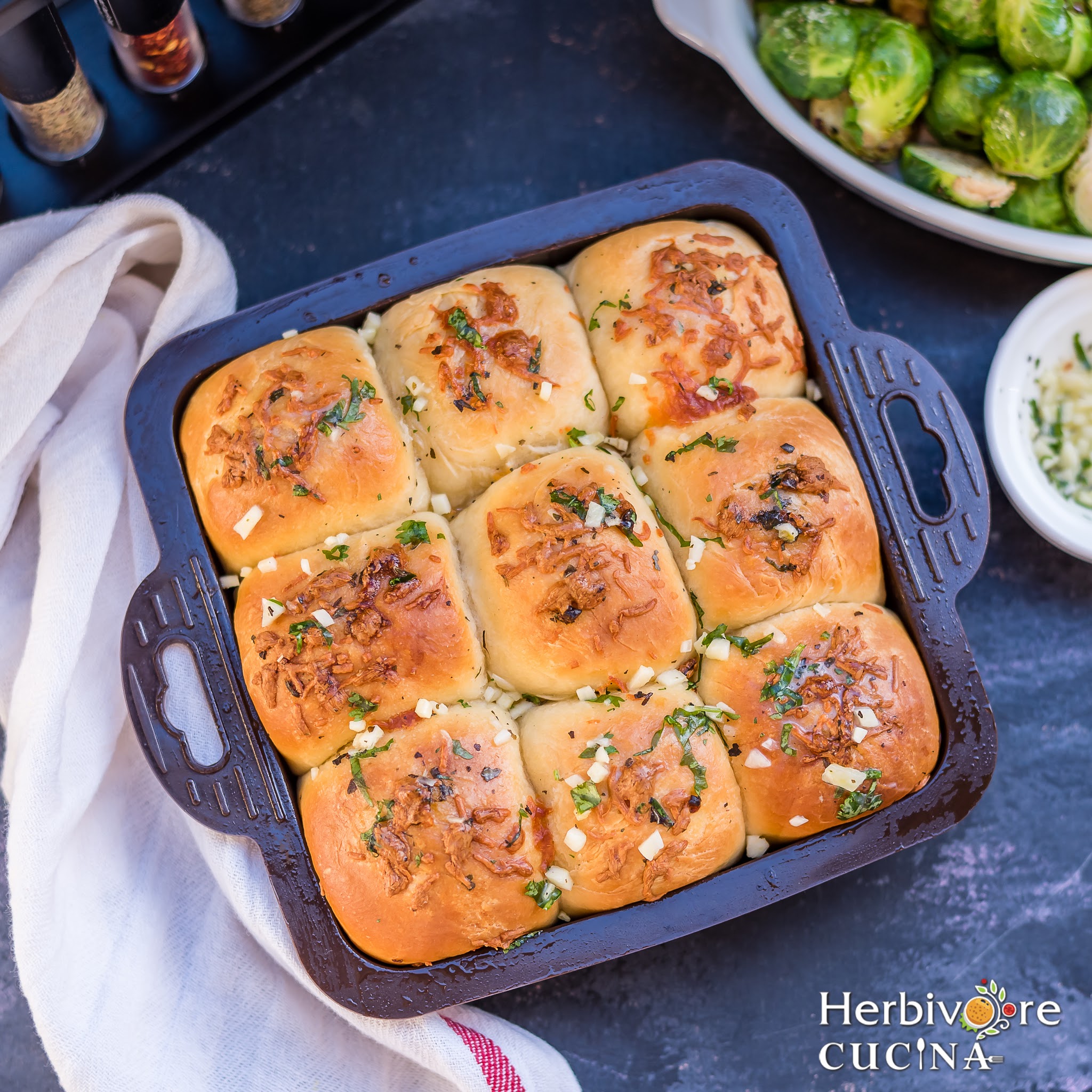 Plus, this bread is great as an appetizer too. Though the cheese solidifies on cooling, it makes a great snack by just heating the bread for 30 seconds in the microwave or for a few minutes in a preheated oven. The breads will definitely be a great snack for kids and adults alike!
So head straight to the recipe and yes, do not forget to post a #SealsForGood on Facebook and Instagram.
Pin for Later




Ingredients
For the Bread
All purpose Flour 3 cups
Instant Dry Yeast 2 ¼ teaspoon (1 sachet)
Warm Water 1 cup
Real California Unsalted Butter 3 tbsp
Salt 2 tsp
Sugar 1 tsp
Real California Cheese block 1 ( I used Pepper Jack)
Milk 2 tablespoon (optional)
For the Garlic Butter
Real California Unsalted Butter 4 tbsp
Parsley ¼ cup, minced
Garlic 3-4 cloves, minced
Dried Oregano 1 tsp
Method
In a cup of warm water add 1 teaspoon salt and 1 teaspoon sugar. Mix well and add yeast. Mix and let it bloom for 10-15 minutes.
In the base of a stand mixer or in a large bowl add flour, bloomed yeast, unsalted butter and remaining salt.
Mix well to a soft dough. Spread some oil or butter on top and rest covered for 1-1 ½ hour till the dough doubles.
While the dough doubles, make the garlic butter. To do so, mix all the ingredients under garlic butter. Melt butter if needed. Plus, cut the cheese block into 1 inch pieces.
Remove dough and divide into equal size parts. I made 15 breads using this proportion. Roll out the dough into a 3-4 inch disc. Spread a little garlic butter and place a cheese cube. Fold the sides of the dough and make a smooth ball.
Place all the balls in a pan, leaving some space in between. Cover and let rise for another hour.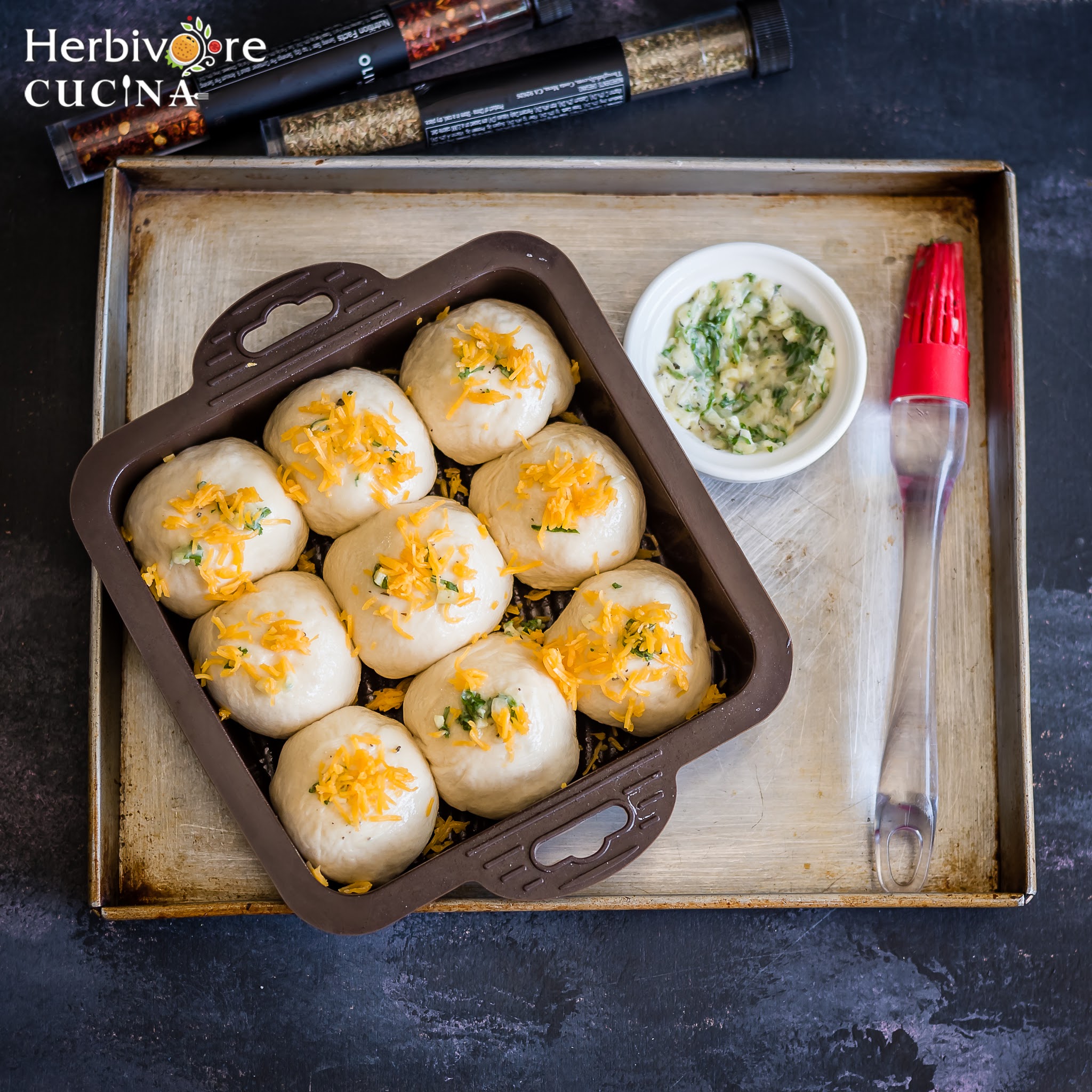 Once it rises, preheat oven to 400F/ 200C. Spread some garlic butter on the breads, sprinkle some cheese on top. If you like, brush milk on top. This is optional.
Bake for 15-18 minutes, till the tops are golden brown. Remove and serve with some garlic butter on the side. I served mine with some garlic sauteed brussel sprouts!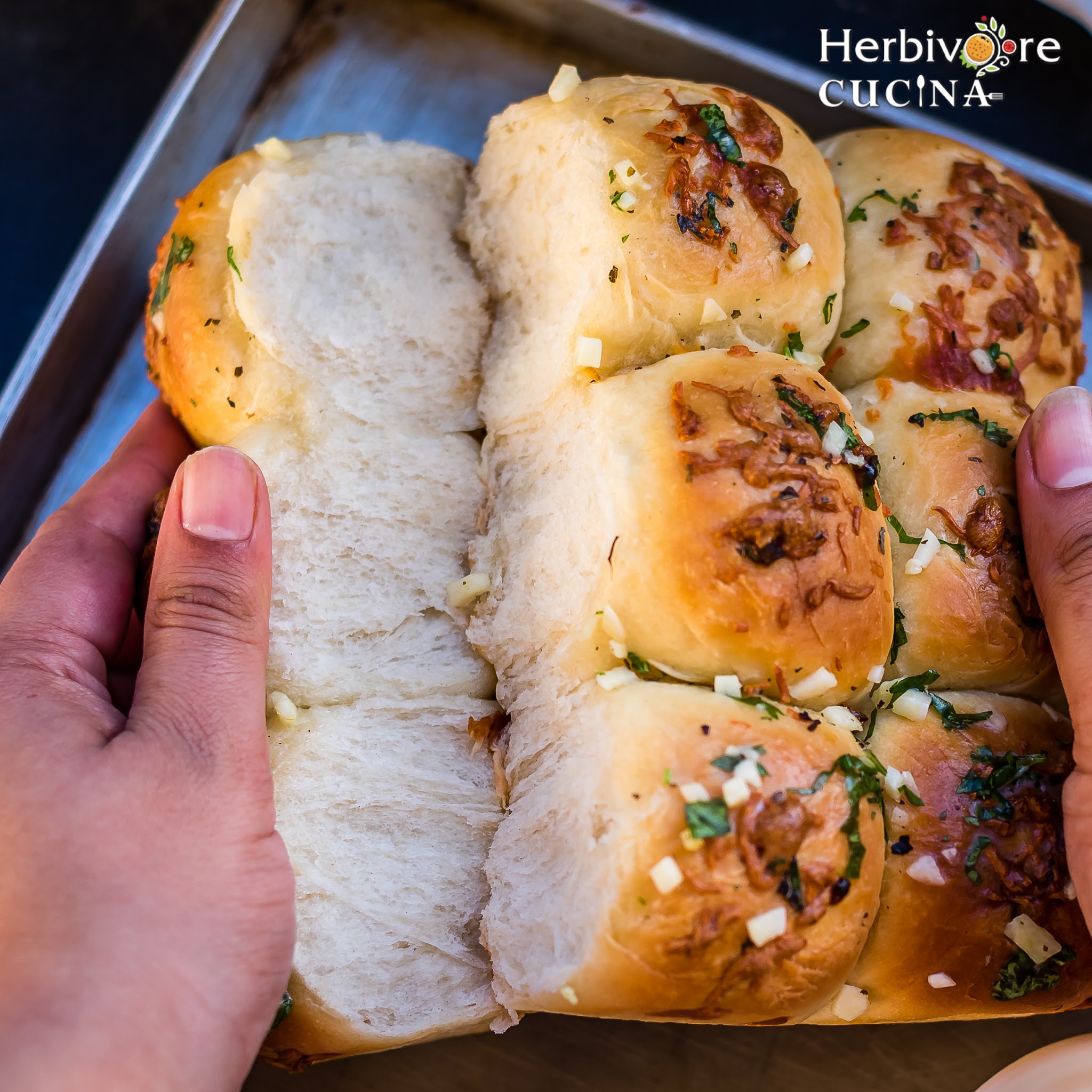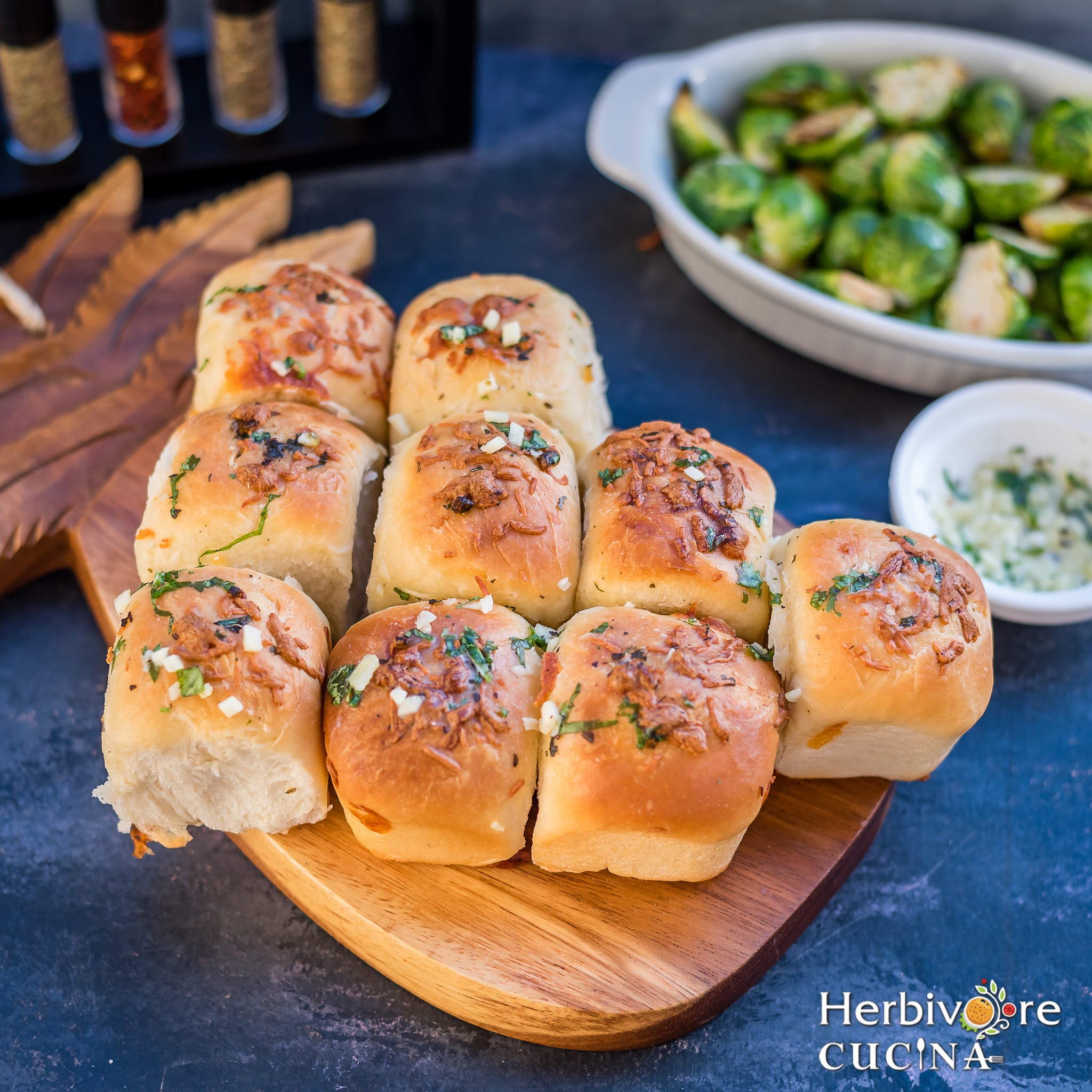 And yes, don't forget to share your posts on Facebook and Instagram. Click HERE for more details.