Hummus is a Levantine food dip or spread made from cooked, mashed chickpeas blended with tahini, olive oil, lemon juice, salt and garlic.Hummus literally means 'chickpeas' in Arabic. Today, it is popular throughout the Middle East (includingTurkey), North Africa (including Morocco), and in Middle Eastern cuisine around the globe.
This recipe is essentially a twist to this classic. From the traditional chickpeas, we move to fresh green chickpeas, which give the hummus a wonderful color and an amazing flavor.
The fresh chickpeas, generally appears in India in December. However, weird as it is, I found them in an Indian store in August. So I made this fresh hummus to be served with Pita Bread and Pita Chips. The first difficulty is generally finding fresh green chickpeas. The second boring task is podding them. But once you have done both, blending this tasty dip is child play.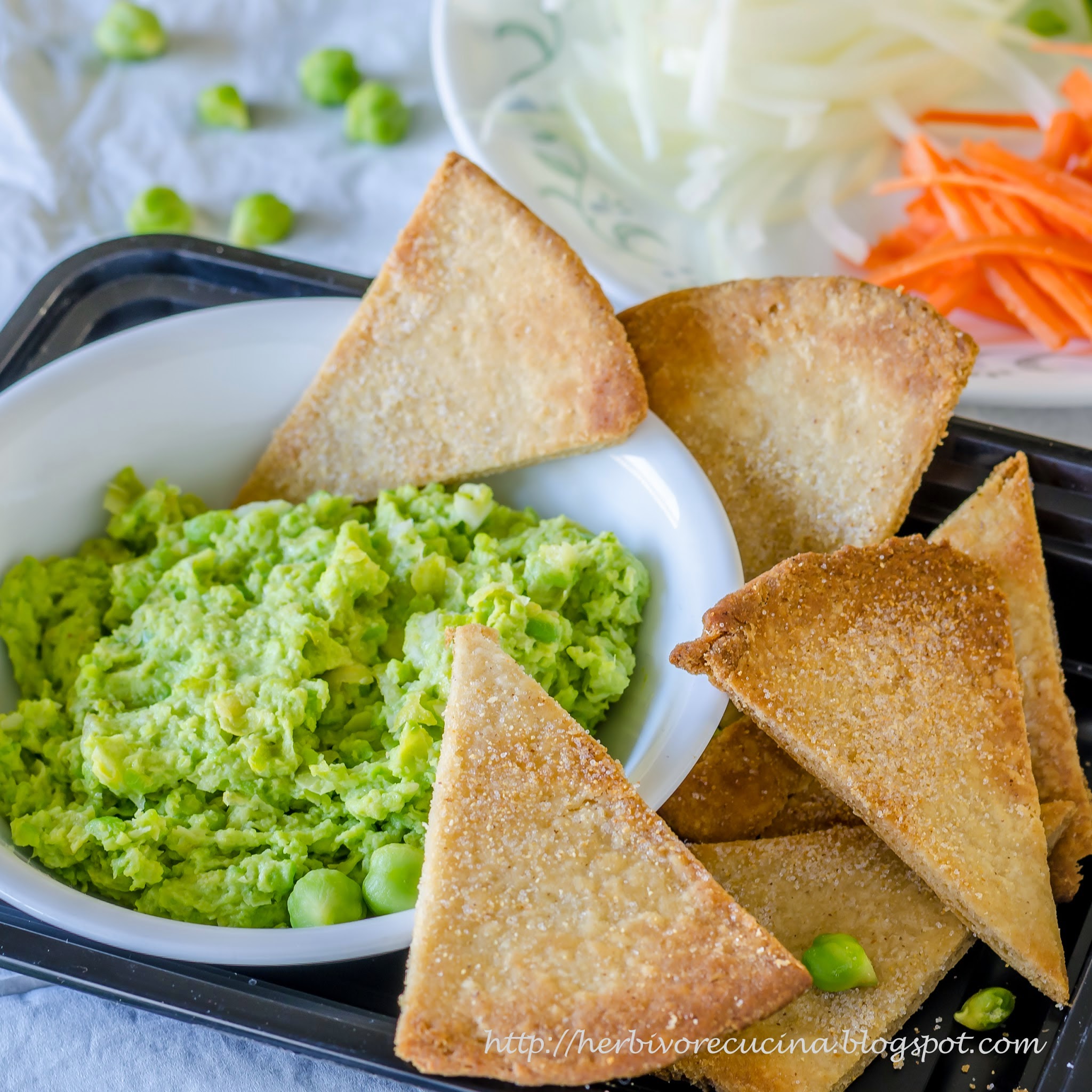 Ingredients
1 cup fresh Chickpeas, podded
1 Lime, Juice
2-3 cloves Garlic, minced
2 tbsp. Olive oil
½ tsp. Salt
Method
Heat water in a steamer, put a steamer tray and steam the chickpeas in it for 3-5 minutes. Transfer to ice cold water to refresh them.
In a blender, blend the chickpeas with the rest of the ingredients till it converts to a smooth paste but retains the texture.
Serve it with Pita bread or Pita Chips or with fresh vegetables, as an appetizer or quick snack; or with Falafel as a mezze(main course). Also in many places, hummus is served with tortilla chips, different kinds of flatbreads or simply with crackers.