Most of us have has Sally's Pita Chips from the store atleast once. And how good would it be if we could make the same at home, fresh and healthy! After making the Pita bread from whole wheat flour, I thought i should also try this crunchy starter from Arabia. A simple experiment turned out to be a yummy appetizer!!
A completely simple recipe that can be served with an array of dips, from traditional Hummus to baba Ganoush, these chips are a sure shot party finger food.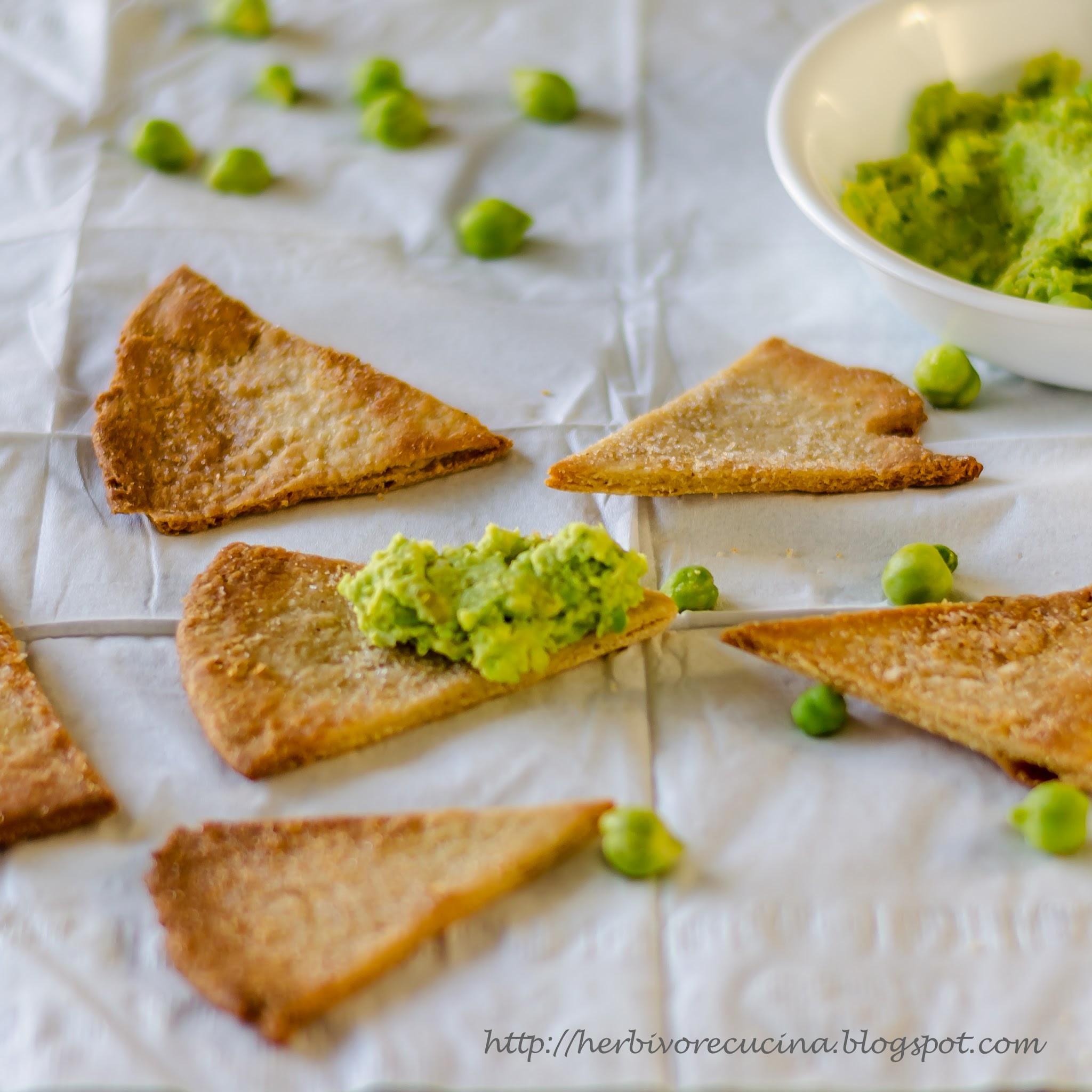 Ingredients
Whole Wheat Pita bread
Sea Salt
Olive Oil
Method
Make the whole wheat Pita bread as per the recipe here. Brush or spoon the bread with Olive oil and sprinkle coarse sea salt on it. Now cut the bread into 8 triangles using a pizza cutter.
Preheat oven to 400 F. Lay the chips in a baking tray sprayed with cooking spray or oil ensuring they are in one layer and bake it for five minutes. Once the chips start to brown, overturn them to ensure both sides are baked evenly. Bake for another 3-4 minutes and remove.
Serve with any dip that is tasty and garlicy. The suggested dip recipes are here: Garlic Dip, Green Chickpeas Hummus.