Green Moong dal or chilke wali moong dal (along with husk) is rich in fiber and potassium which helps in lower blood pressure. While these fritters made from green dal also known as vati dal na bhajiya in Gujarati are my families favorite, frying is not the most common method of cooking I like to employ in my kitchen. Thus, I am always trying to steam or bake or at least shallow fry instead of deep frying.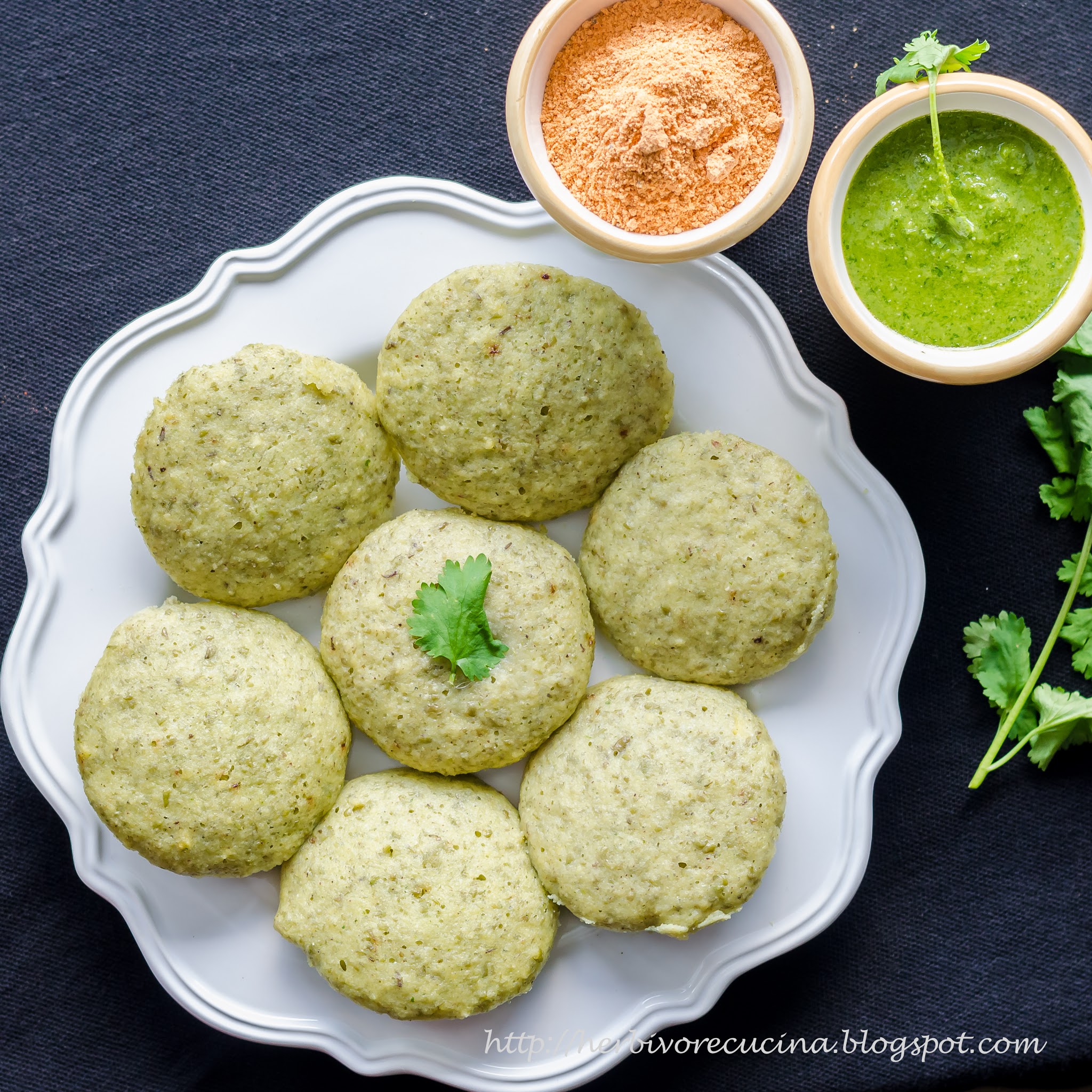 Idlis in my opinion is a great steamed breakfast or snack item. We love idlis as our dinner pretty often too. Generally made from rice and urad dal, these steamed cakes taste great with piping hot sambar and variety of coconut and other chutneys. Breaking away from the traditional idlis, this recipe is for idlis made from crushed green moong dal.
Back in India, my mother used to make dhoklas out of this flour or even dosas that are more popularly known as Pesarattu. While the batter remains the same, the only difference is in the coarseness of the flour and the shape of the final product. Though I love the green dal dhoklas, I think idli is a more neat way to serve the same!
On days when you want to make something simple yet filling and in just a teaspoon of oil or two, these idlis are your go to recipe. Though I have kept is pretty simple with adding just black pepper powder and ginger chili you can also add shredded coconut or onions. And along with cilantro, kale or spinach can be added to the batter too. This way you can provide your family with all the nutritional greens without them guessing what is in their idlis! Here is the recipe for you all.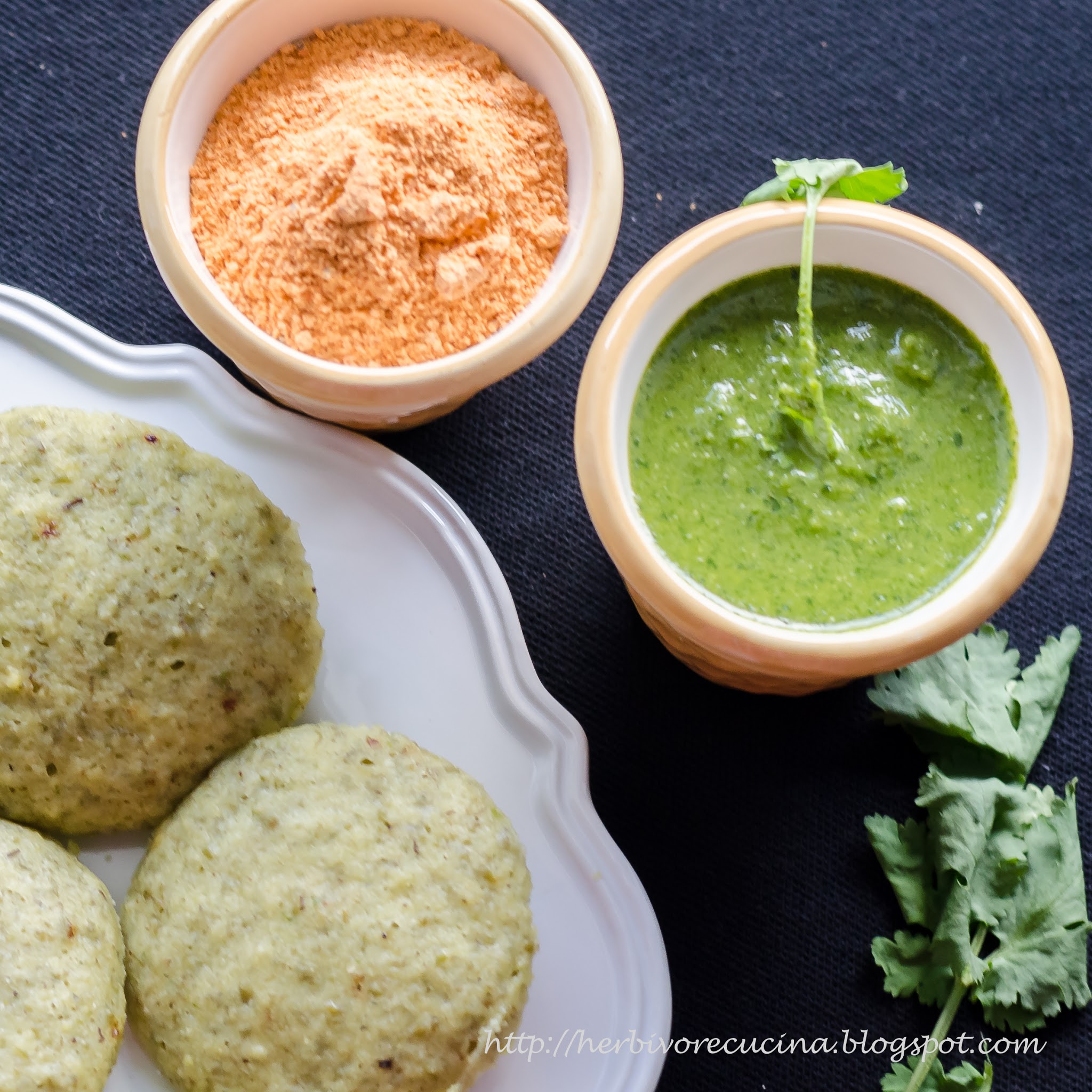 Ingredients
Green Moong dal 2 cups
Ginger 1 inch piece
Green Chili 2-3 (as desired)
Salt, Black pepper powder
Fruit Salt (I used ENO)
Cilantro
Oil to grease pan
Method
Wash the dal and soak it in water that covers the dal completely for 4-6 hours. Do not soak for too long as the dal might begin to stink. Once soaked, drain the dal, add minced ginger, green chili and finely chopped cilantro. Process it to a fine paste. Add 2 teaspoon salt and water if required. The consistency should be as that of a pancake batter. Set aside for about half an hour. The mixture can be refrigerated up to 2 days.
When ready to make the idlis, add water to the stand and heat it. Grease the idli cavities with cooking spray or oil. Take some mixture in another bowl, add half a teaspoon of fruit salt. Add some water if required to get the consistency as needed. Divide the mixture among all the idli cavities. Steam for 8-10 minutes and check if the idlis are cooked.
Once cooked, remove and serve hot with green cilantro mint chutney and some gunpowder chutney. The idlis taste equally great when served with yogurt.
For the recipe of deep fried yummy green dal vadas, click here.