Kothu Parotta (literally, minced parotta) is a delicacy popular in the South Indian state of Tamil Nadu. The parotta is essentially a mix of minced parotta with various ingredients like vegetables, meats, tomato sauce or eggs. The ingredients are thrown on a hot cast-iron griddle lubricated with oil. These are minced and mixed by repeated pounding using a heavy iron spatula, the sound of which can be heard for a long distance. It is served with onion raita and tea.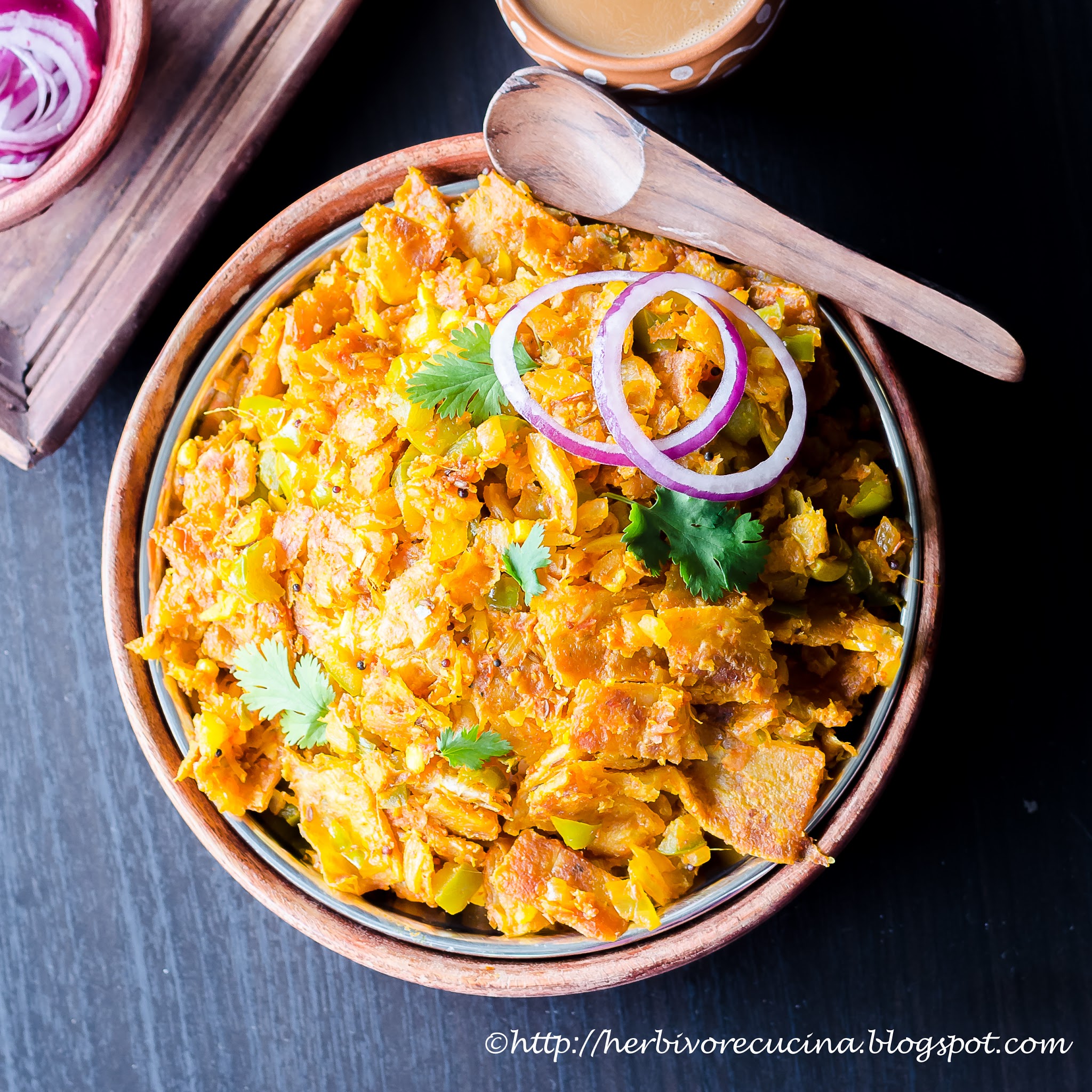 Kothu Muttai Parotta is a very famous roadside food available only in small roadside food shops. They may be available in restaurants but are usually considered better in street food shops. It is very popular in Tamil Nadu, and is also available in other parts of India and in Sri Lanka, where it is known as Kothu Roti.
A relatively simple recipe to whip up for breakfast or even dinner, the only difficult part is to make the malabar parotta. This parotta has multiple layers, all held together by oil. But if you are in a rush, just grab ready made parotta, mince them and you can serve the dish in under 15 minutes! I have made a vegetarian version of the kothu, using onions, peppers, tomatoes and spices. You can add meats or eggs if you like too.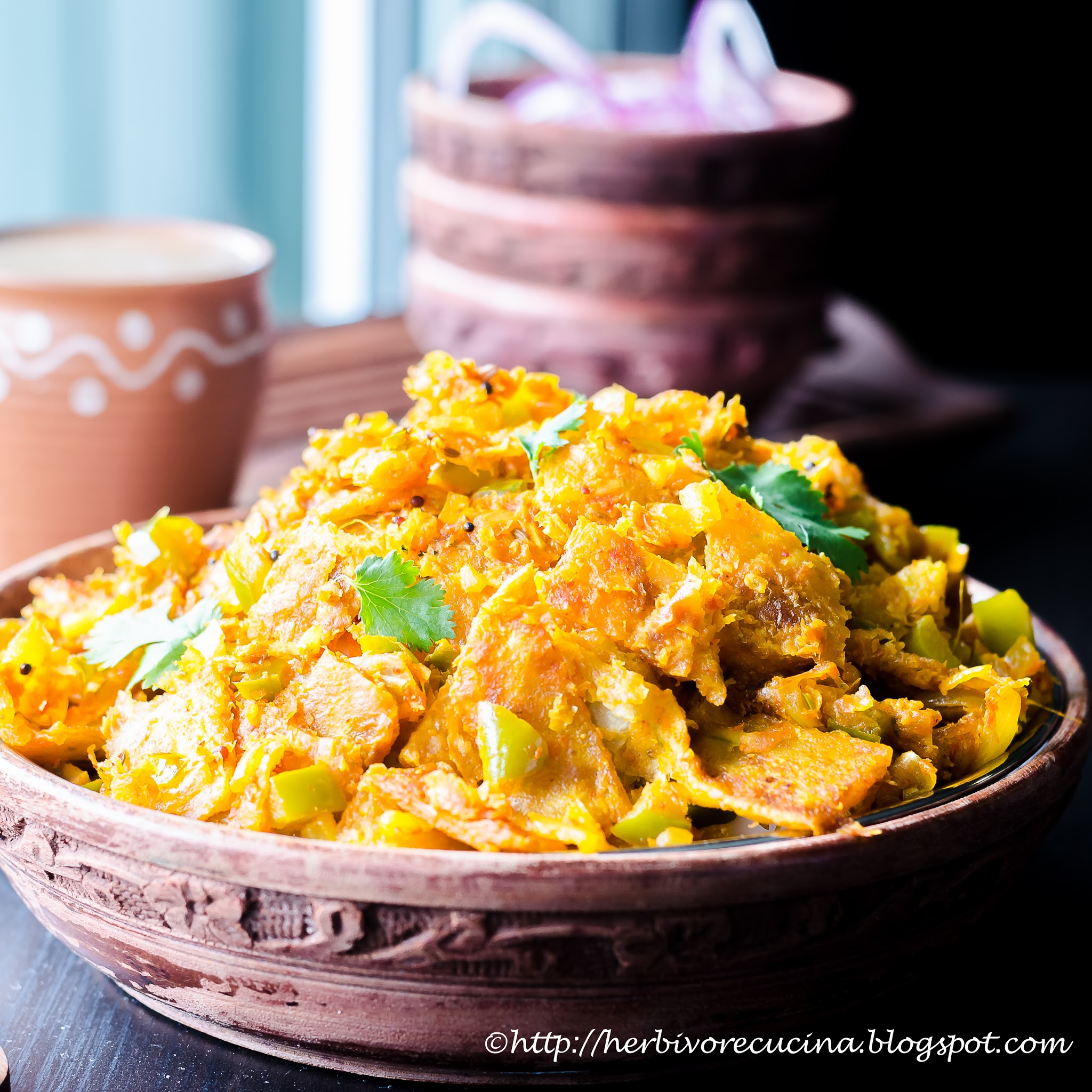 Ingredients
Flaky Malabar parotta 3-4
Onion 1 medium
Tomato 1 medium
Green bell pepper 1 medium
Ginger 1 inch piece
Garlic 2-3 cloves
Green chilli 1
Curry leaves 2-3
Mustard seeds 1 tsp
Cumin seeds 1 tsp
Asafoetida a pinch
Turmeric, red chilli powder
Salt
Coconut 1 inch piece
Oil 1 tbsp
Cilantro to garnish
Method
Roast the Malabar parotta on a tava till it is cooked on both sides. Remove from the tava and make small bits from it. Set aside.
Mince the garlic, ginger and green chilli. Finely dice onion and pepper. Puree the tomato. Heat oil in a pan. Add mustard seeds, once they splutter add asafoetida and cumin seeds. Once they splutter too, add the curry leaves, ginger, chilli and garlic.
Saute till the raw flavor goes. Then add onion and pepper. Let them cook for a couple of minutes. Then, add the tomato puree, turmeric and red chilli powder. Cover and cook for 3-4 minutes.
Add the chopped parpotta pieces, salt and mix well. Use two spatulas or a potato masher and mix and mash the entire mixture together. Once the flavors combine and everything comes together, turn down the flame and add grated coconut and top with cilantro. Serve with hot Chai as a snack.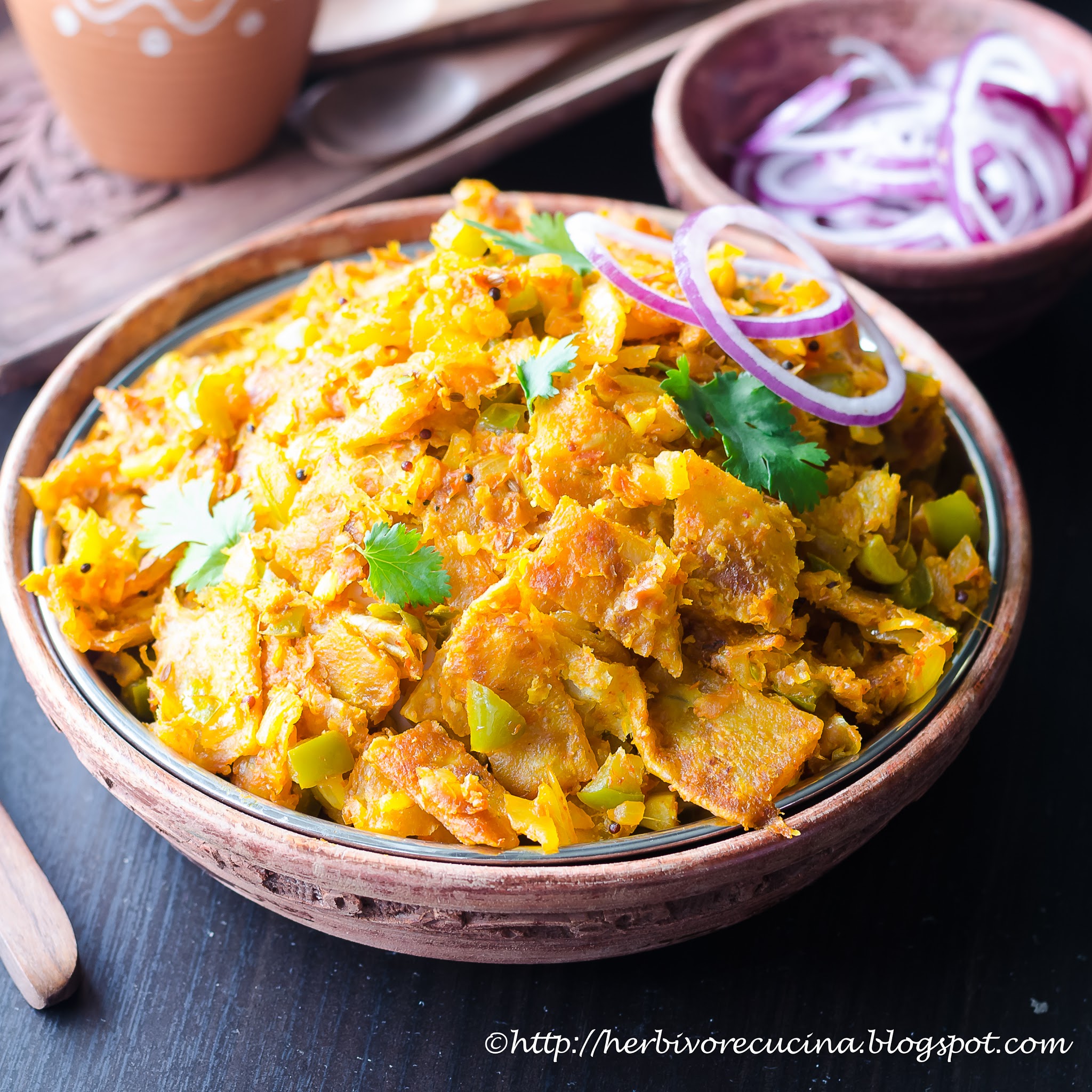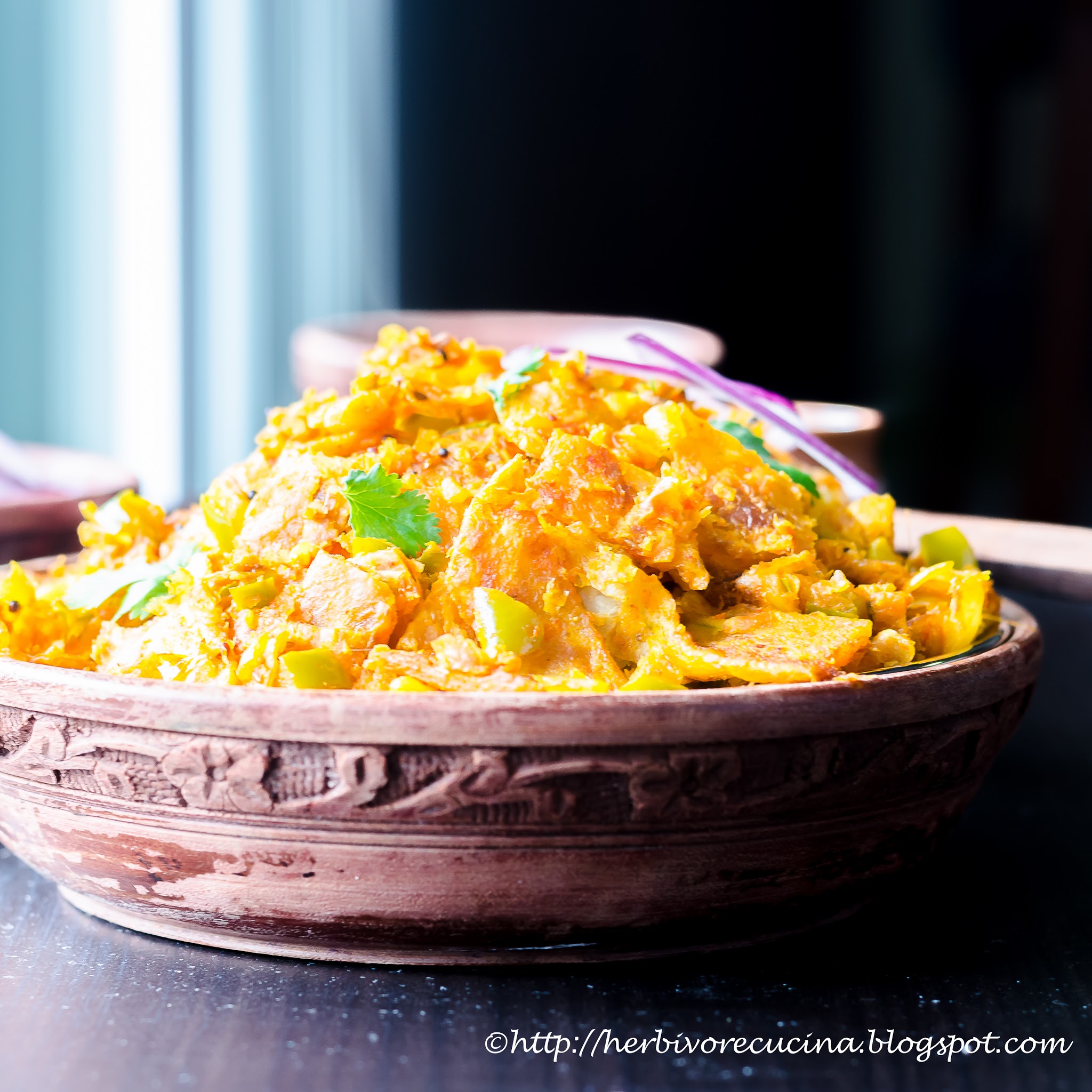 Sending this recipe to Sonal's collective on Semi Homemade dishes. Do check out her blog for lots of inspiration on how to cook in minutes using some store bought ingredients.