This shop has been compensated by Collective Bias, Inc. and its advertiser. All opinions are mine alone. #KingOfFlavor #FieldToBottle #CollectiveBias
Creamy, cheesy and perfectly seasoned charred Corn Salad served on a bed of tortilla chips, this Mexican Grilled Corn Salad Nachos recipe is a keeper!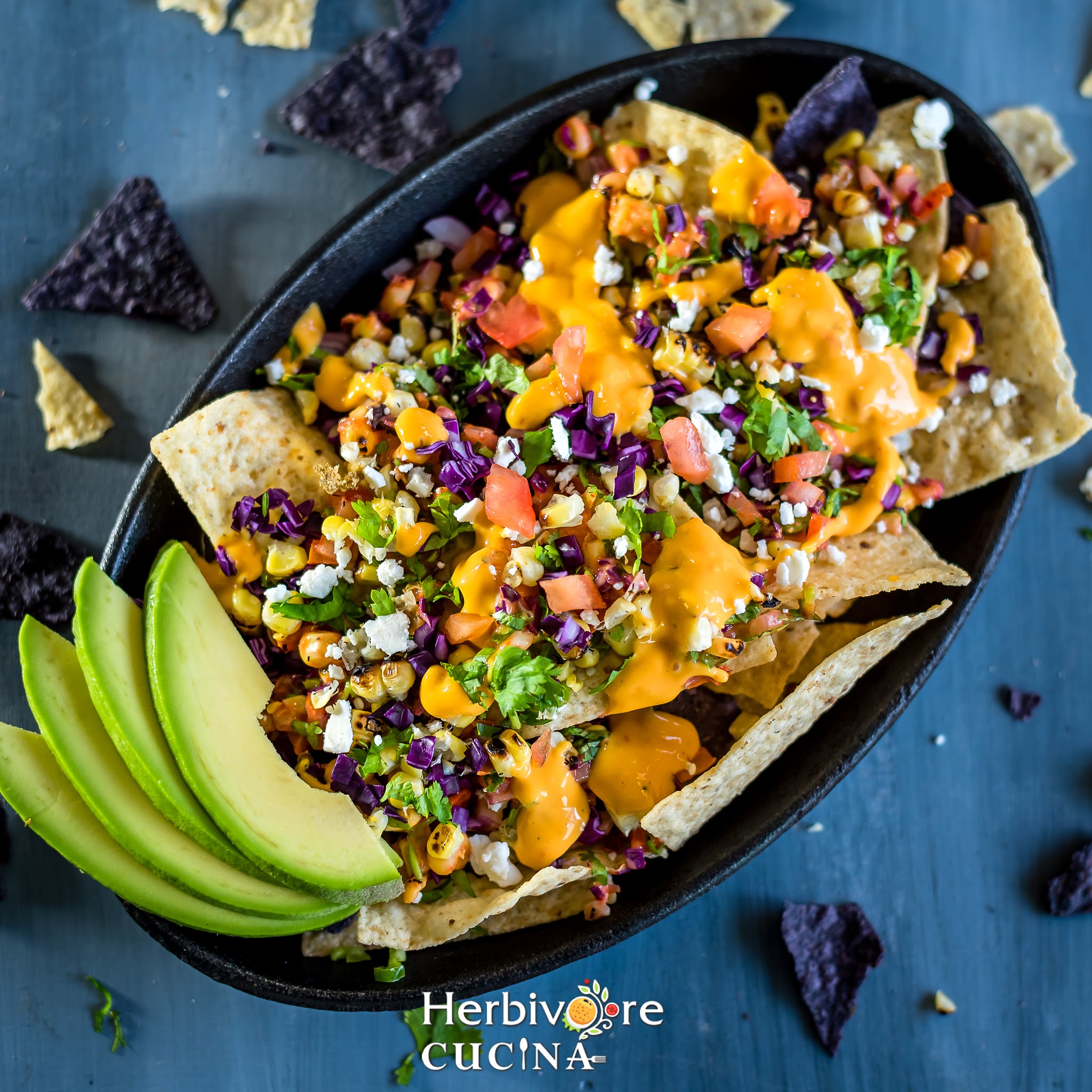 We are into October and the weather is starting to get chilly. The game season is coming up too and so are long weekends! Given all this, you need to have your grilling game right and be ready with some interesting yet easy to make dishes.
All this and more was on my mind when I decided to try out this yummy snack over the last weekend. I asked my friends what their favorite vegetarian grilled dish was. While some preferred the traditional Paneer Tikka and grilled mushrooms, the rest of the crowd was divided between grilled nachos and corn salad.
Taking a cue from that, I decided to make a dish that had both the classics in one. Plus, I added my 'Native' twist to it using El Yucateco® Hot Sauce. They are a brand that is all about Go Native; celebrating all the ways people enjoy nature, outdoors, friends and family.
On my last trip to Walmart, I picked up THREE different varieties of El Yucateco® Hot Sauce and boy, I am SO happy. The bottles are flavorful and these sauces have become a part of our everyday. Plus, they can be popped into the purse and carried along as we wish. El Yucateco® ingredients come from Field to Bottle. It includes no artificial colors, but the same great taste that makes it the KIng of Flavor since 1968!
Plus, they have a fabulous sweepstakes to WIN some exciting gear and adventures. Do not forget to enter below!
#KingofFlavorSweepstakes (9/28 to 10/27)

How to make Grilled Corn Nachos
All through summer we enjoyed a TON of bean nachos and by the time it was Fall, we were bored of Pinto and black beans. So we decided to ditch that and attack the corn.
While I have posted a Mexican Street Style Corn Salad in the past, this one was slightly different. I grilled the corn a little extra for the smoky flavor and added some extra vegetables to make the nachos colorful and yum.
What I like best about this dish is that it can be made right at the grill. No preparation is required and as you only need grilled cobs, vegetables and sauces; apart from store bought chips.
So while your friends enjoy at the grill, you do not need to visit the kitchen for every small thing. Just whip it all up at the grill and serve immediately.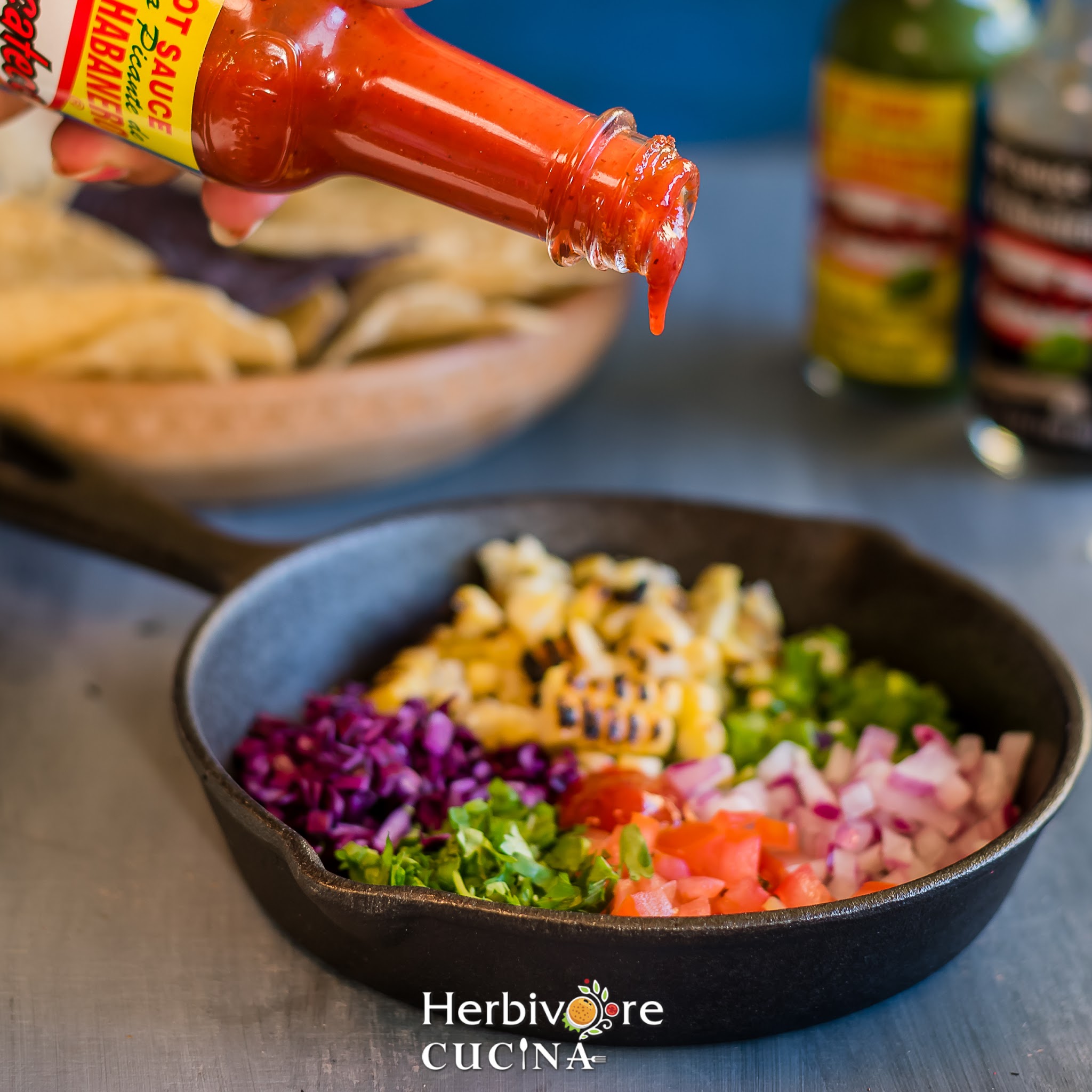 Variations


While I used fresh corn in the recipe, I know a lot of folks say they do not get good corn where they live. If you are one of those, fret no more. Just buy frozen corn and grill that. If you are pressed for time, you can use corn kernels and grill them in a pan on the grill.
If you are a lover of FULLY LOADED nachos, do not forget to add all your favorite proteins on the nachos. And for cheese lovers, just add some EXTRA cheese on top of the nachos and heat the platter for a few minutes till the cheese melts. It tastes EVEN better, I promise. Or just serve the salad as a side to chips. They go perfectly together, and I actually enjoyed the corn salad with a spoon before making the nachos!
Last, I used the El Yucateco® Red Chile Habanero Sauce to make the nachos. My husband is a fan of the El Yucateco® Black Reserve Sauce and loved his nachos with that. Do not forget to try these sauces and for more inspiration, visit them on Facebook, Instagram, Pinterest and Twitter.


Pin for Later

Ingredients
For the corn salad
Corn Cobs 2
Onion ½ medium, diced
Tomato ½ medium, diced
Jalapeño 1 inch piece, minced
Red Cabbage ¼ cup, minced
Any Queso Sauce 2 tbsp
El Yucateco® Red Chile Habanero Hot Sauce 1 tbsp
Cilantro a pinch
Salt ½ tsp
Pepper Powder ¼ tsp
For the Nachos
Tortilla Chips as required
Corn Salad 1 cup
Cotija Cheese 2 tbsp
El Yucateco® Red Chile Habanero Hot Sauce 1 tbsp
Queso Sauce 1 tbsp
Red Chile Flakes ½ tsp
Lime Juice 1 tsp
Avocado a few slices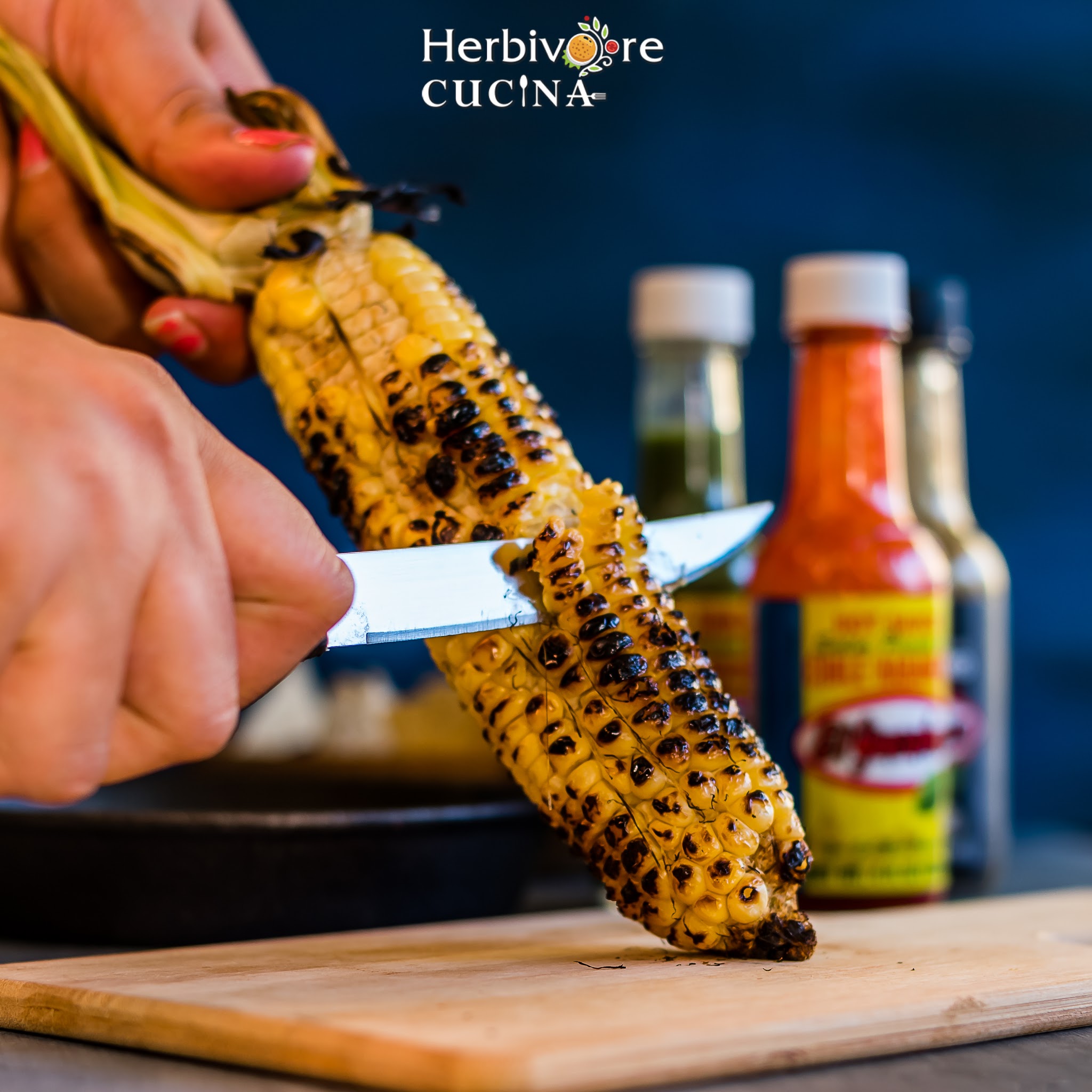 Method
For the Corn Salad
Grill the corn cobs on a grill. Remove kernels and set aside.
In a bowl mix together the ingredients under corn salad except El Yucateco® Hot Sauce and Queso sauce. Add the corn kernels and mix well. Add in the sauces and mix together. Set aside.
For the Nachos
In an oven/ grill safe platter arrange the tortilla chips. Heat on the preheated grill for 3-4 minutes, till the chips are warm.
Spread corn salad on the chips. Add some extra queso and El Yucateco® Hot Sauce. Sprinkle Cotija cheese and red chile flakes. Squeeze the lime and serve with a side of avocado slices.