Blogging Marathon #72 Week 2 Day 2
Theme: Festival Special
Dish: Ponk Vada | Green Jowar Fritters
A plateful of vadas made from Ponk (Young Jowar Kernels) with Jowar flour and spices. This non-fried version is perfect for all kite flying parties!
Hurda or Ponk (Gujarati પૌંક) is found in Surat, India and surrounding areas. These green immature sorghum grains are available only in this part of the world. Ponk is usually available only during colder winter months, from November through February. Peak season in December and January.
The ponk seeds are generally enjoyed with a side of pepper and lemon sev. The combination makes a flavorful and amazing bhel. However, converting these seeds into vadas is perfect for enjoying the kernels while flying kites.
On Sankranti, we all used to get on the terrace and fly kites all day. Along with the kites, there used to be day long music and lots of food too. From sweet chikki made from sesame, peanuts, dry fruits and dalia to savory delights like Undhiyu, Ponk Bhel and these Ponk Vadas were most common.
Keeping up with the tradition, we still enjoy these vadas when we can lay our hands on ponk here in the US. This time that the theme for the Blogging Marathon is Festive Special, I HAD to make these for it.
The ponk vadas are generally deep fried, but I made them in a Paniyaram stand instead. That way we cut down on some calories and not compromise on the taste. Luckily I could find some green garlic in an Indian store, so I added that to the flour. However, if you cannot lay your hands on that, add regular garlic.
I used jowar flour for these vadas. However, a lot of people make it from Bajri flour or Besan too. But going by the logic that ponk is young jowar, we generally make the vadas from the jowar flour. Adding some rice flour to make them crunchy is common. I did not add that this time though.
If you prefer a deep fried version, follow the same procedure and fry them till crisp and golden brown. To serve this, I made a green garlic and cilantro chutney. Again, regular garlic works as well, but green garlic gives a great flavor and taste to the chutney. Enjoy these and come back tomorrow for a wonderful Sankranti sweet!
Ingredients
Ponk 1 cup
Jowar Flour 1 cup
Ginger Chilli paste 1 tsp
Green garlic/Regular Garlic 1 tbsp, minced
Salt 1 tsp
Cilantro ¼ cup, minced
Oil as required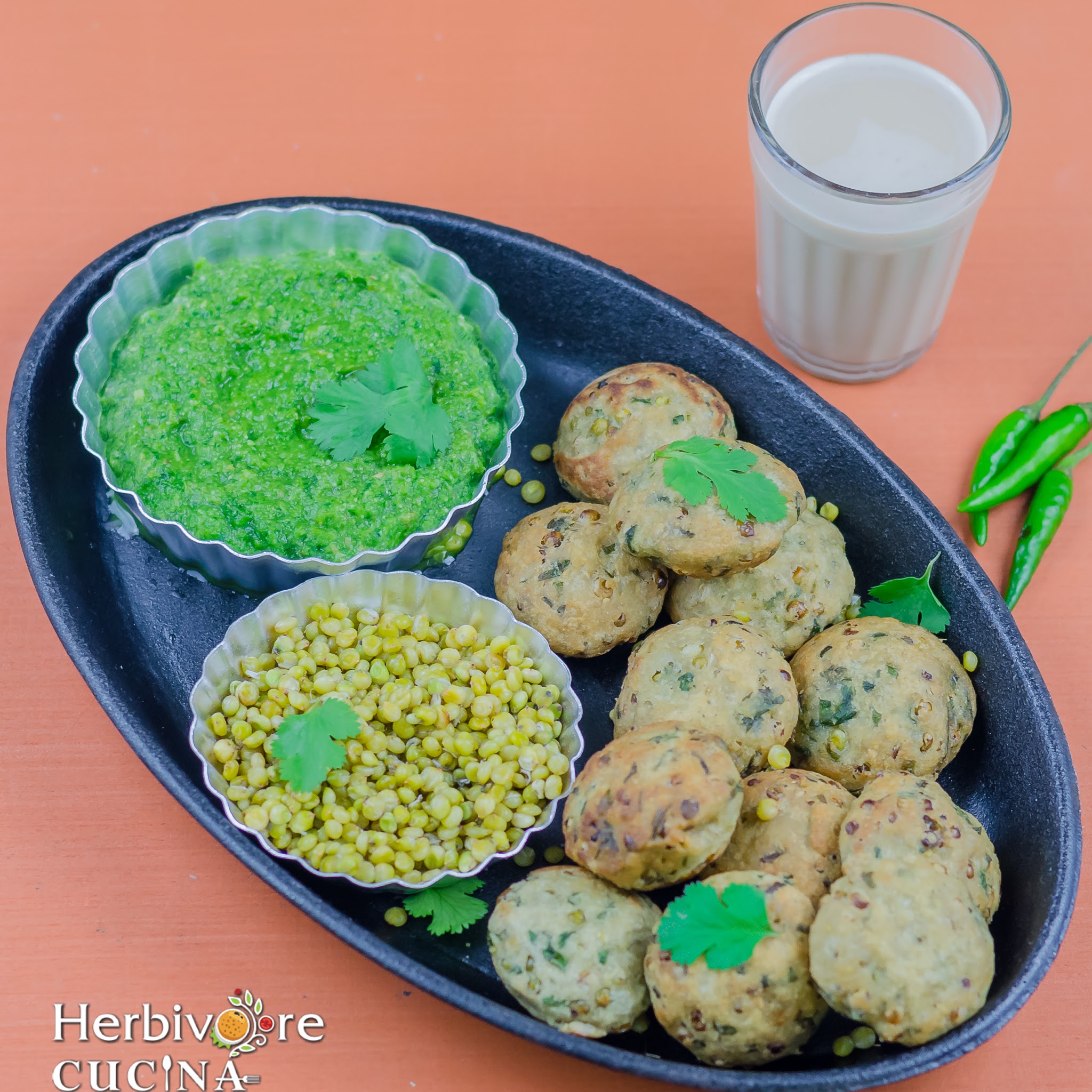 Method
In a bowl mix all the ingredients except the oil. Add about ¼-1/2 cup water to make a thick dough.
Heat a paniyaram stand and drop some oil in all the cavities. Make even sized balls of the dough and drop them in each cavity. Cook for a couple of minutes and turn over. Cook for another 3-4 minutes and remove.
Alternatively, the vadas can be deep fried too. Serve warm with a side of Green Garlic and Cilantro Chutney.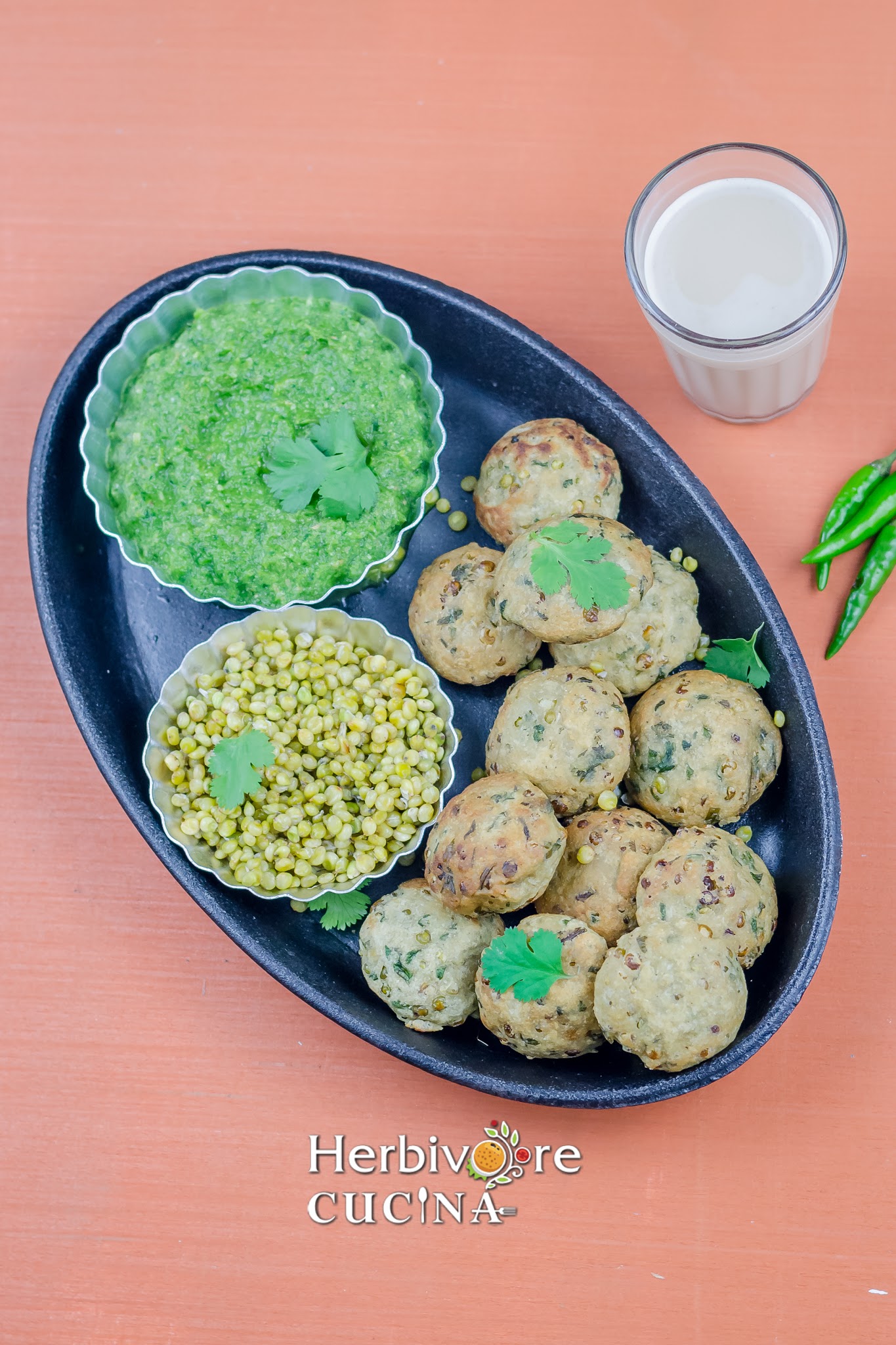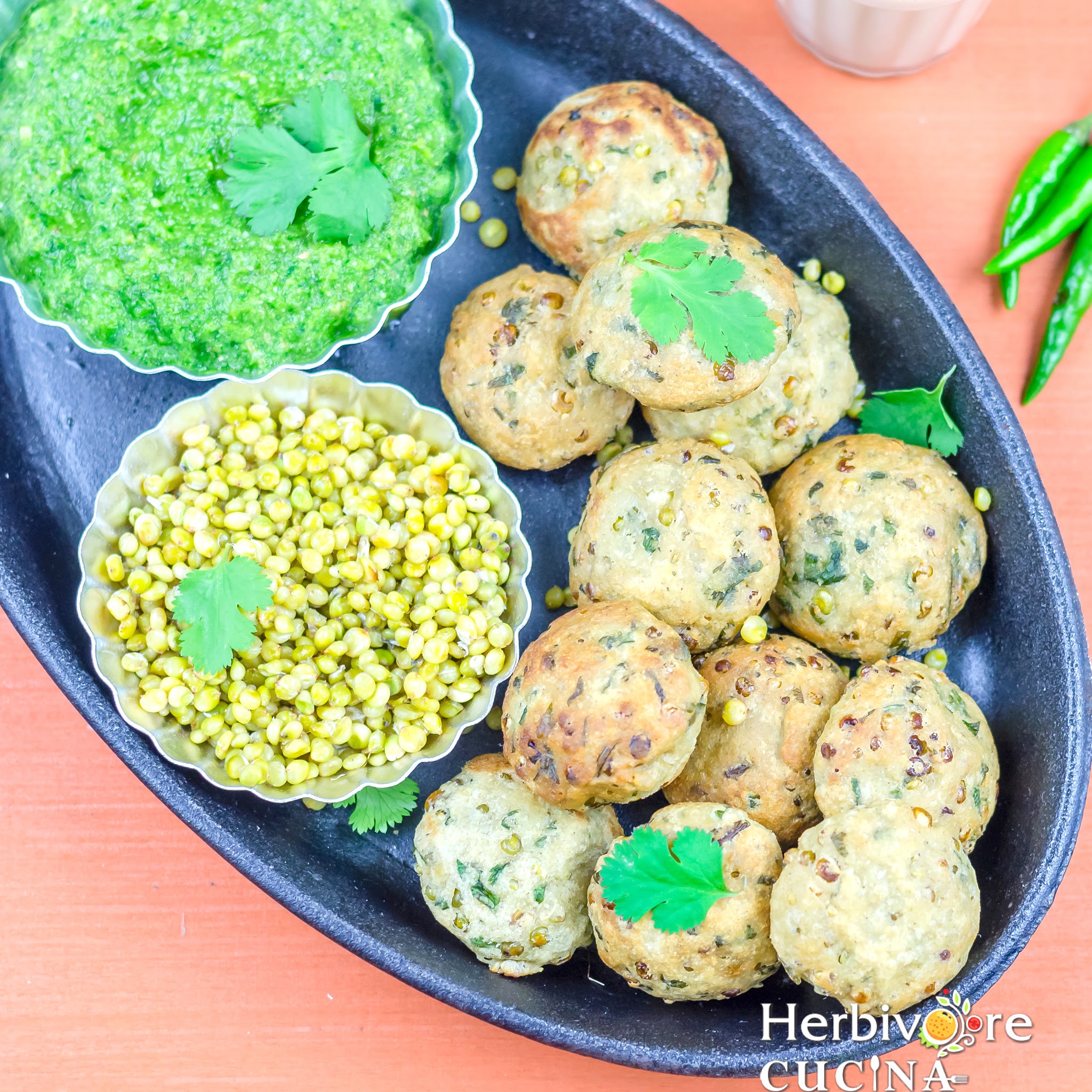 Check out the Blogging Marathon page to see what the other Blogging Marathoners are doing for this BM#72