Dum Aloo is a popular Indian entree that is served with flatbreads, rice, papad and raita. Different states of India have their own way of preparing the same dish, a simple combination of baby potatoes, gravy and spices. The Kashmiri version does not have onion or tomatoes and the gravy is made from yogurt. In Bengal, this dish is made in mustard oil with onion tomato gravy. The UP version does not have any garlic or onion. There is also the Mughlai version and the Banarasi style of making it.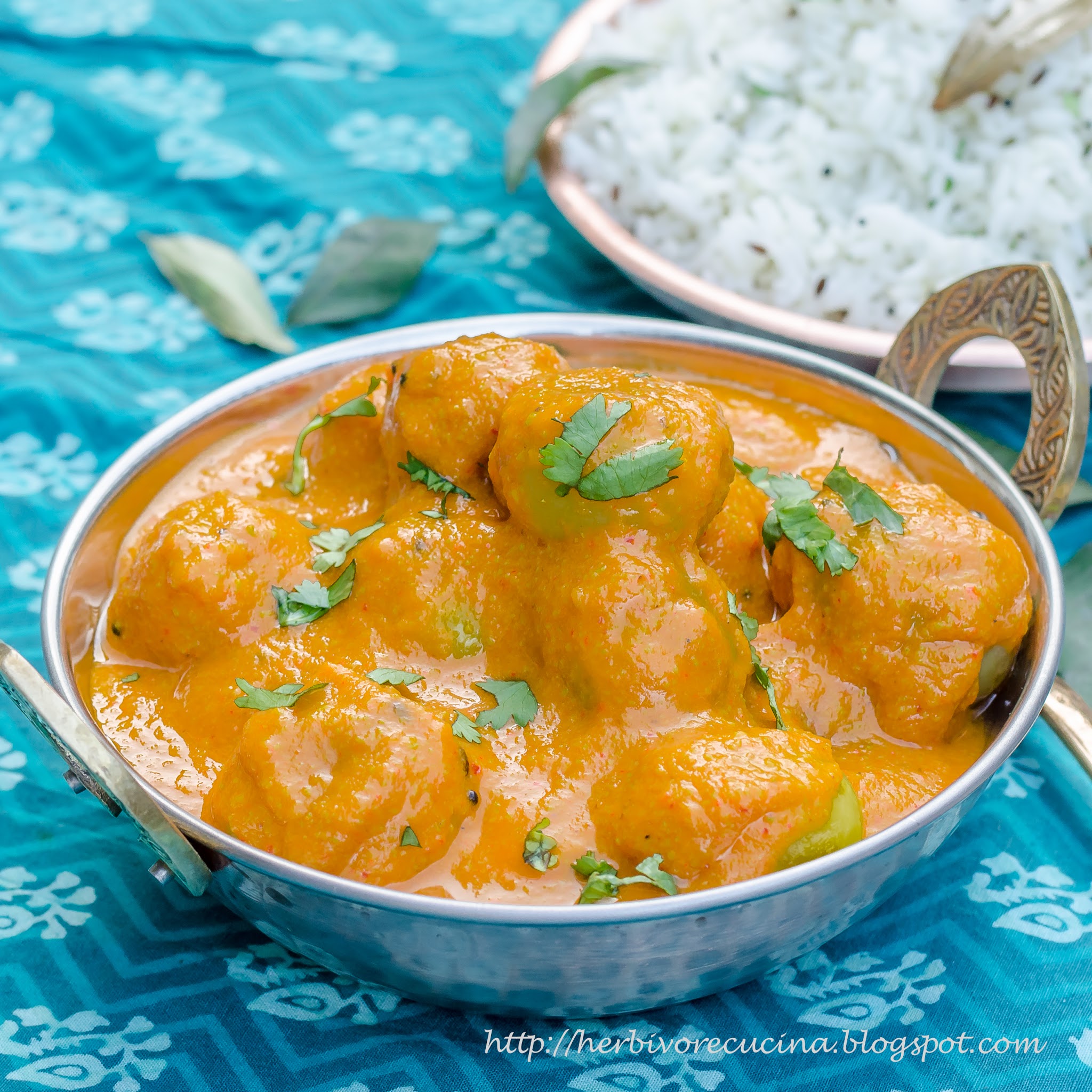 This recipe is for the Punjabi style of Dum Aloo, the one that has baby potatoes, tomato onion gravy and is full of Indian spices. In India we used to get the baby potatoes all the time from the local vegetable vendor. However, here in the US, the concept of food is SUPER SIZED and so finding these mini potatoes is always a challenge. I got these potatoes a couple of times before, but sometimes I would end up barbecuing them or sometimes end up making jeera aloo.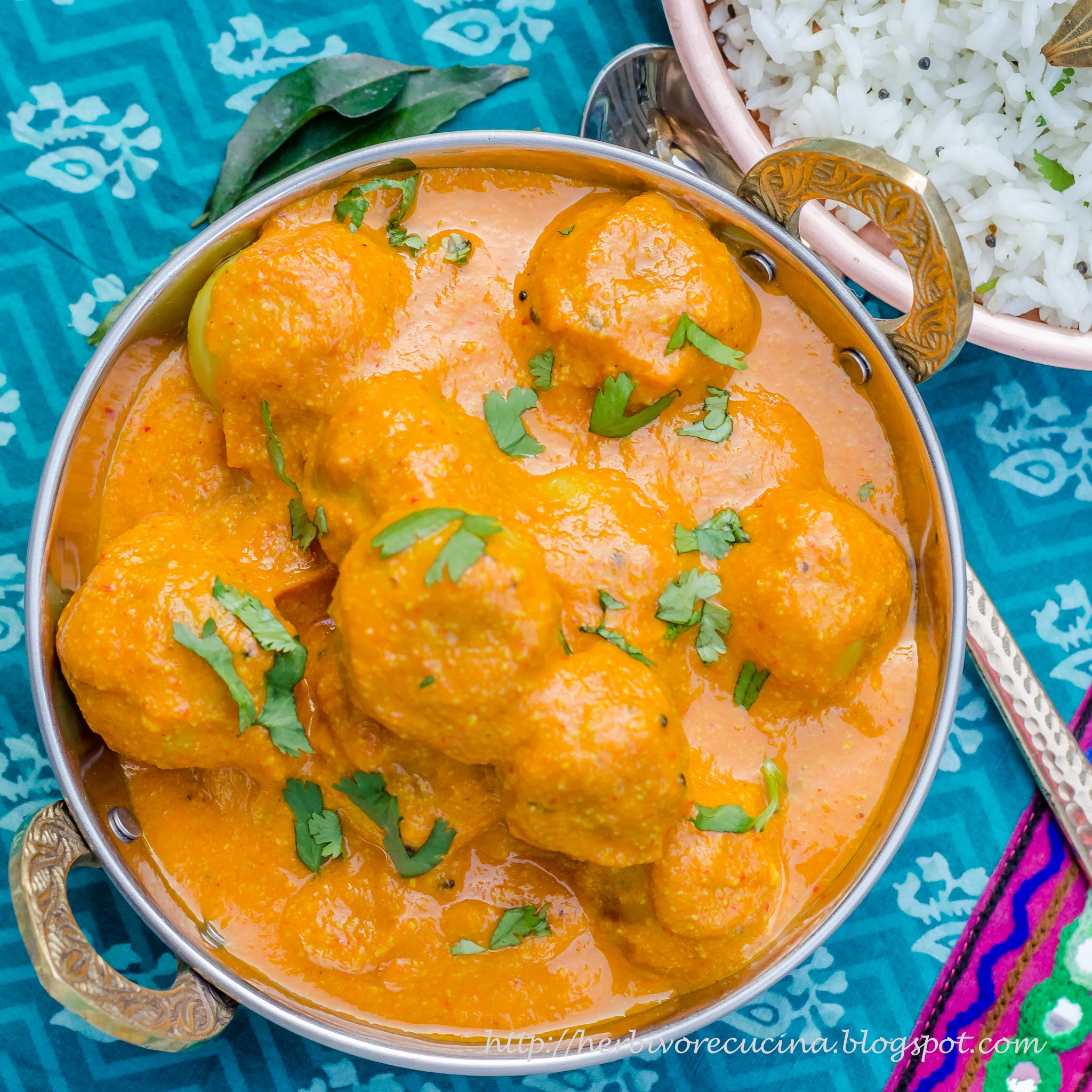 This time when I found these baby potatoes, I was sure I was going to make this version of Punjabi Dum Aloo. The true version has fried potatoes, but I generally prefer not to fry too many things. So this is a non-fried version where I have sauteed them in little oil. It takes a while to brown them, but it uses very little oil.




Ingredients
Baby Potatoes 2 cups
Garlic 2 cloves, minced
Ginger, ½ inch piece
Onion 1 medium, diced
Tomatoes 3 medium, diced
Spices (Bay leaves 1-2, Cloves 2-3, Cinnamon 1 inch, Black Pepper 5-6, Dried Red Chili 1-2)
Magaj seeds (Watermelon seeds) ¼ cup
Cashews 4-5
Condiments (Mustard seeds 1 tsp, Cumin seeds 1 tsp, Asafoetida pinch, Red chili powder 1 tbsp, Turmeric powder 1 tsp, Dhania powder 1 tbsp, salt, sugar)
Oil/Butter 5 tbsp
Kasuri Methi 1 tsp
Cilantro, Lime juice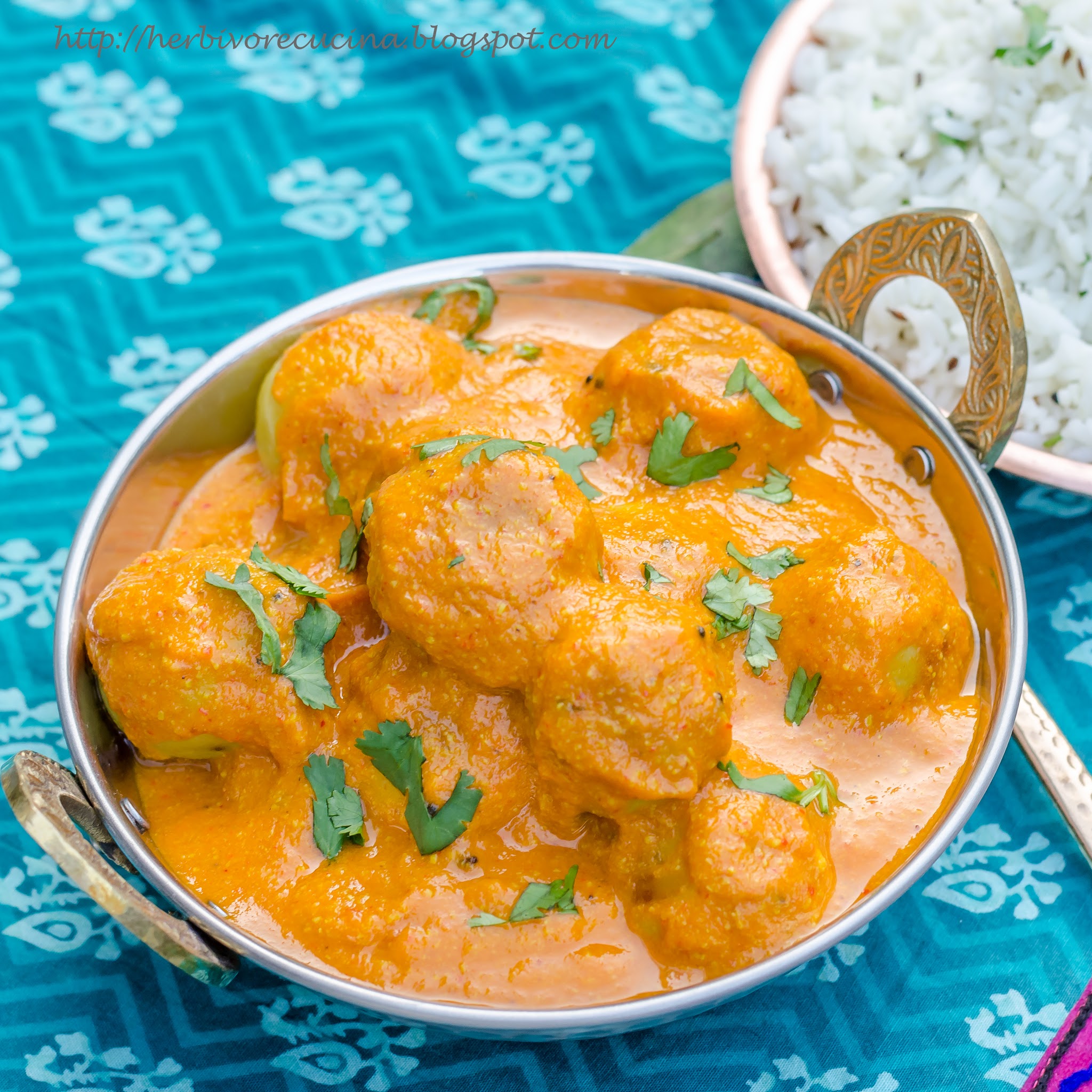 Method
Pressure cook the potatoes with a pinch of salt for 3 whistles. Once done, peel if you prefer them without peels and cool. In a flat saucepan, add 3-4 tablespoon oil and heat. Once hot, place the potatoes in it and let them brown on all sides on medium to high heat. Set aside.
In the same pan, heat 1 tablespoon butter or oil. Add the cinnamon, cloves and pepper. Next put in the dried red chili and and sauté them for a minute. Throw in the garlic and ginger and cook till it is soft. Add diced onions, and salt and cook till they are transparent. Add the red chili powder and tomatoes. Cook till the tomatoes are mushy. Turn down the flame and purée the mixture along with cashewnut and magaz seeds. The cashews can be soaked in warm water for ten minutes to soften them before adding to the mixture. Pass through a sieve to remove the tomato seeds and peels.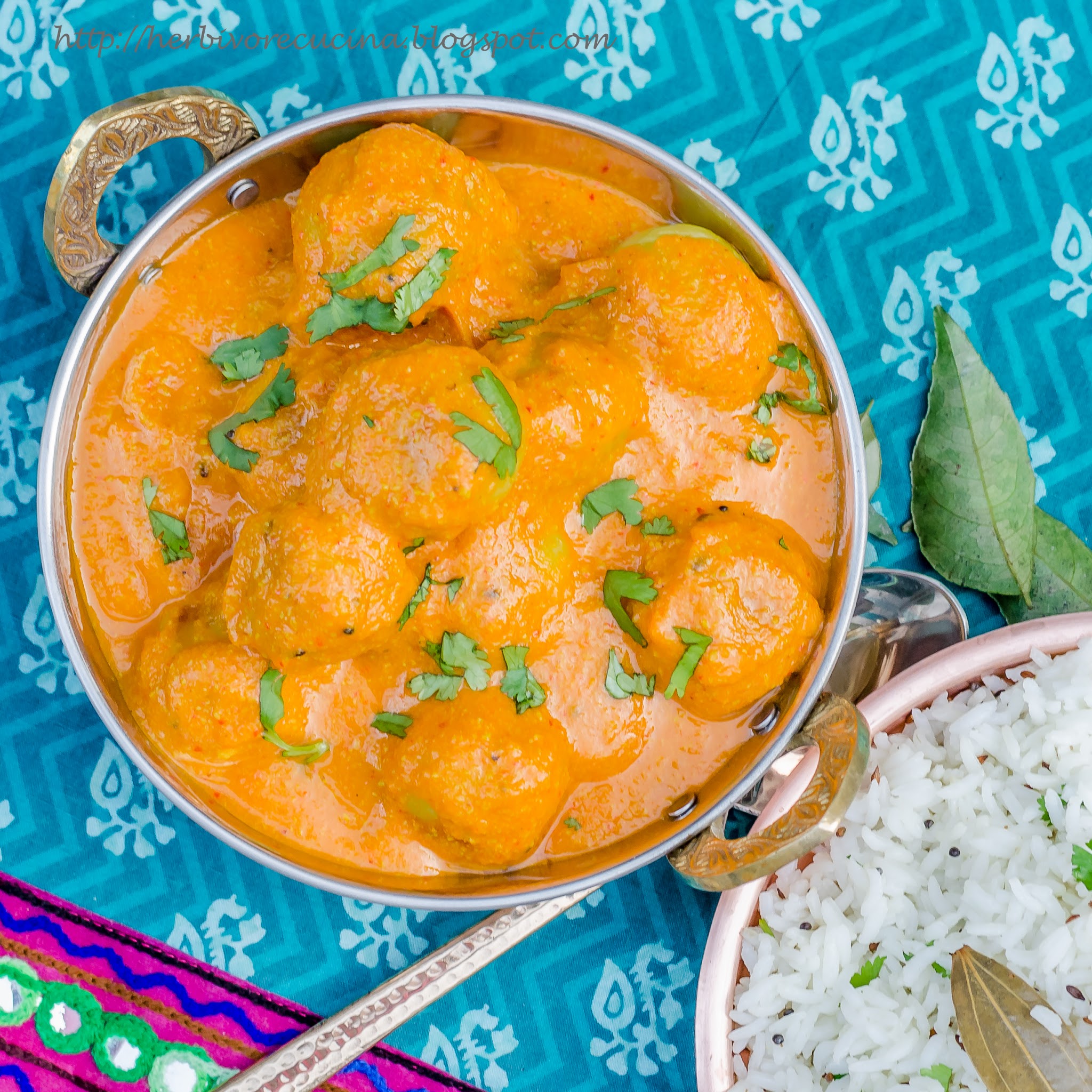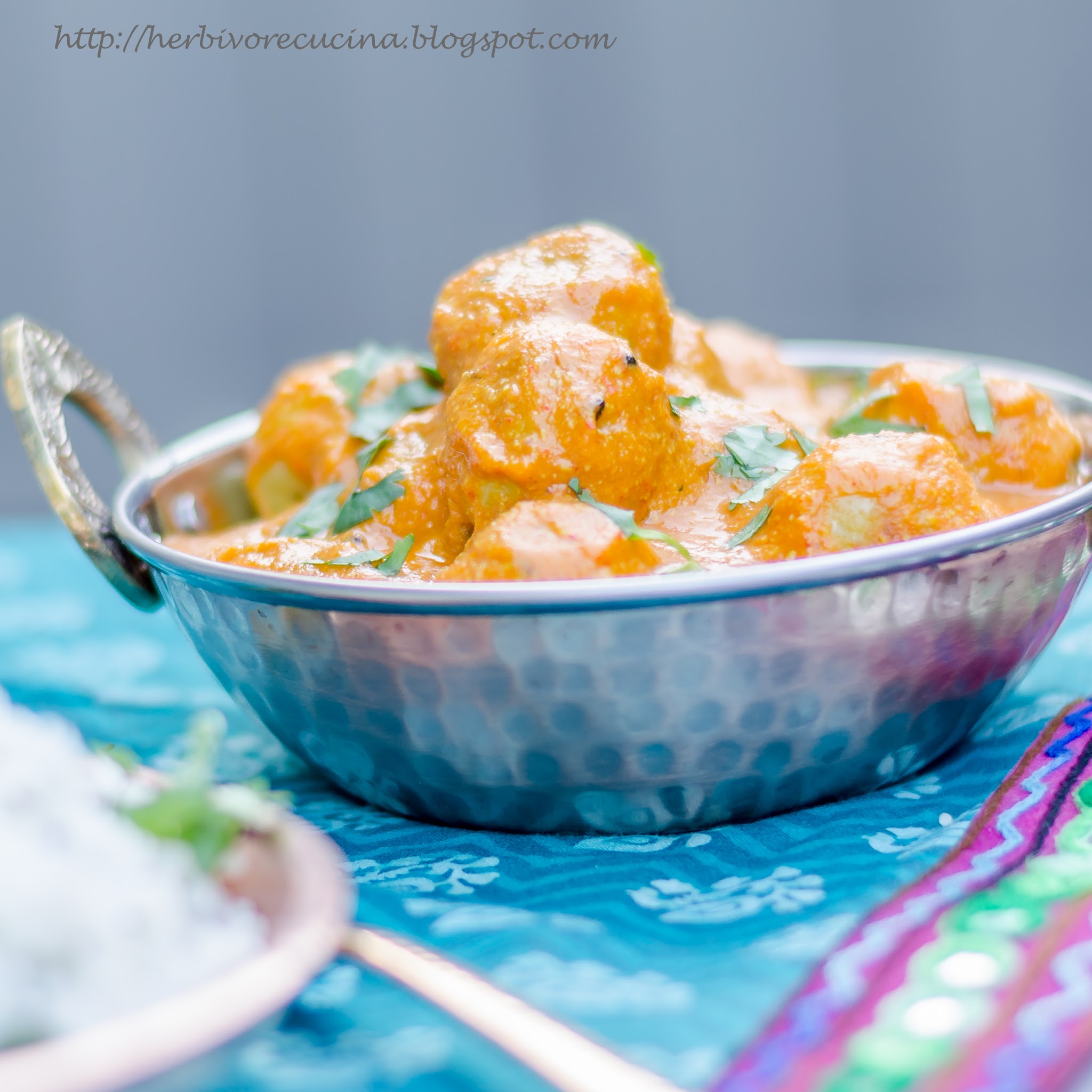 In a pan, heat 1 tablespoon oil and add mustard seeds. Once they pop, add cumin seeds. Now, add in the purée and mix well. Let the mixture come to a boil and you will see the oil separating from the gravy, and the gravy also turns red. Add the haldi, dhania jeera and sugar. Add the potatoes and let the mixture simmer on medium flame for 4-5 minutes. Adjust the water to get the required consistency and add salt if required. Add kasuri methi and mix well.
Garnish with chopped cilantro and serve with onion rings, pickle and raita. This tastes good with Naan, Garlic Kulcha as well as paratha. Dum Aloo is often served with steamed or Jeera Rice.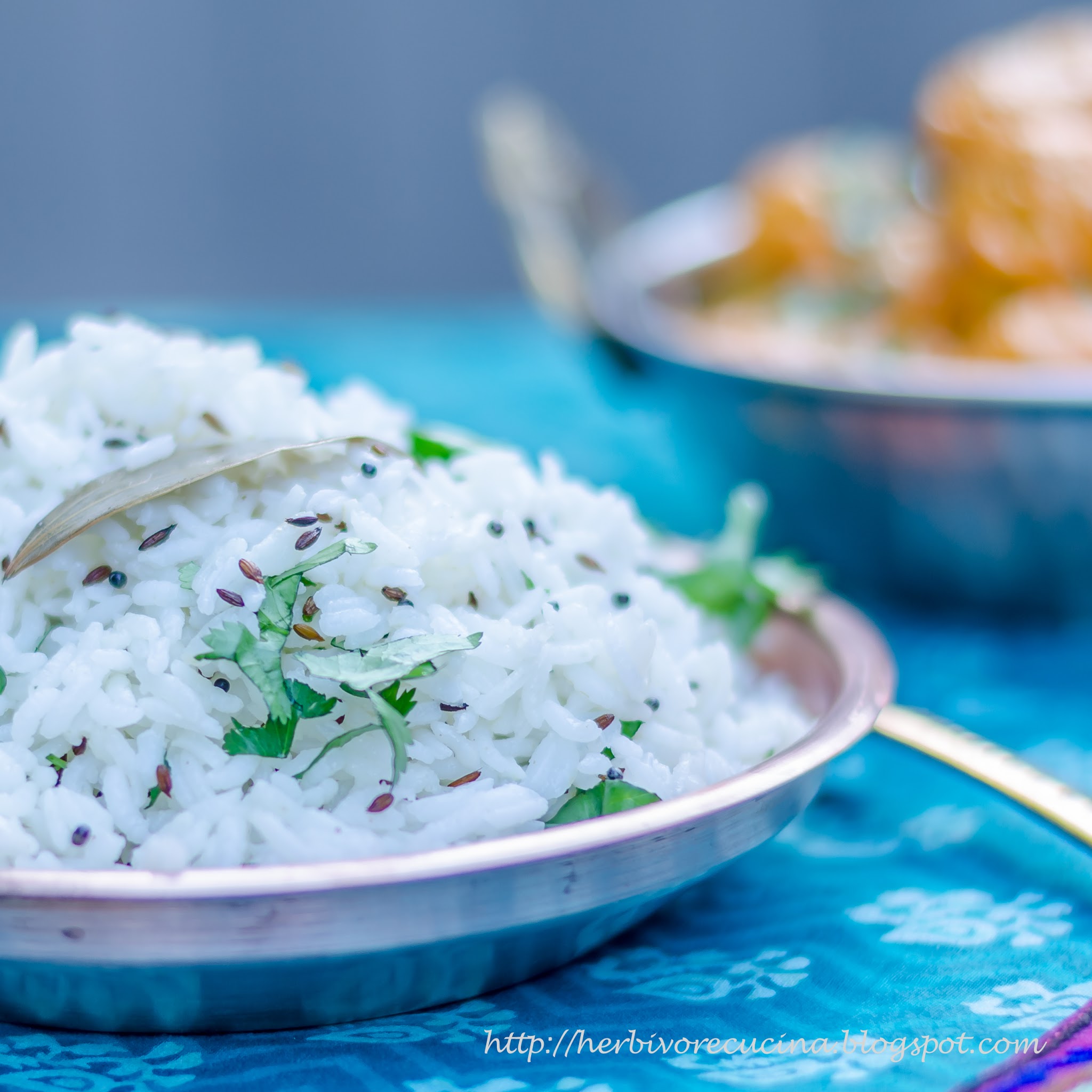 For a list of other Indian entrees, check this post: 12 amazing yet easy Indian Entrees.