Blogging Marathon# 63 -Journey through the cuisines: Day 17

State: Punjab
Dish: Quinoa Kofta in Makhani Gravy

Today the letter in the Mega Marathon on Journey through the cuisines is Q. At first I was super intimidated by this letter, not knowing any dish besides Qubani ka meetha from Q. Forget Punjabi, I was at my wits end thinking of a single dish from any Indian cuisine.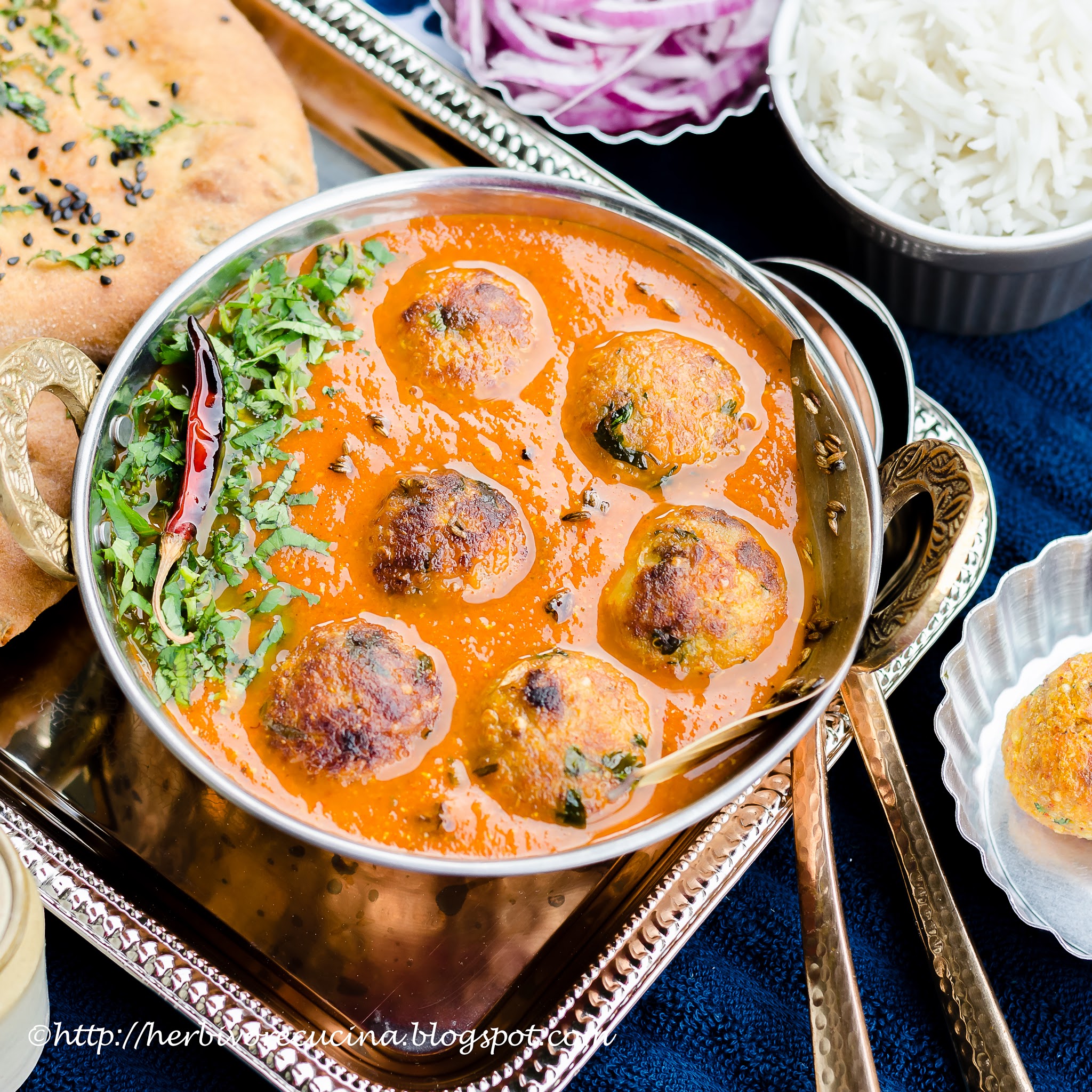 The only ingredient I know from Q is Quinoa. Though this ingredient has slowly made its way into mainstream Indian cooking, being used a rice substitute in Pulao and Pilafs; and as a simple way to make mock Sabudana Khichdi, a healthier version of the traditional khichdi by replacing tapioca with quinoa. Also, this grain is essentially a seed and not a millet, making it acceptable to be consumed during fasts as well.


So the thought behind this dish was multi faceted. I wanted to include quinoa in Punjabi cooking. Because I was using the main ingredient that was not inherent to the cuisine, I wanted to keep all other elements of the dish 100% Punjabi. I got out my thinking pad and wrote all the words I knew were very close to the cuisine of Punjab. While there was Palak, Paneer, Raita, Naan, Sirke waale pyaaz and a ton of other words, the words that beamed at me were KOFTA and MAKHANI. That is when I knew I had my answer.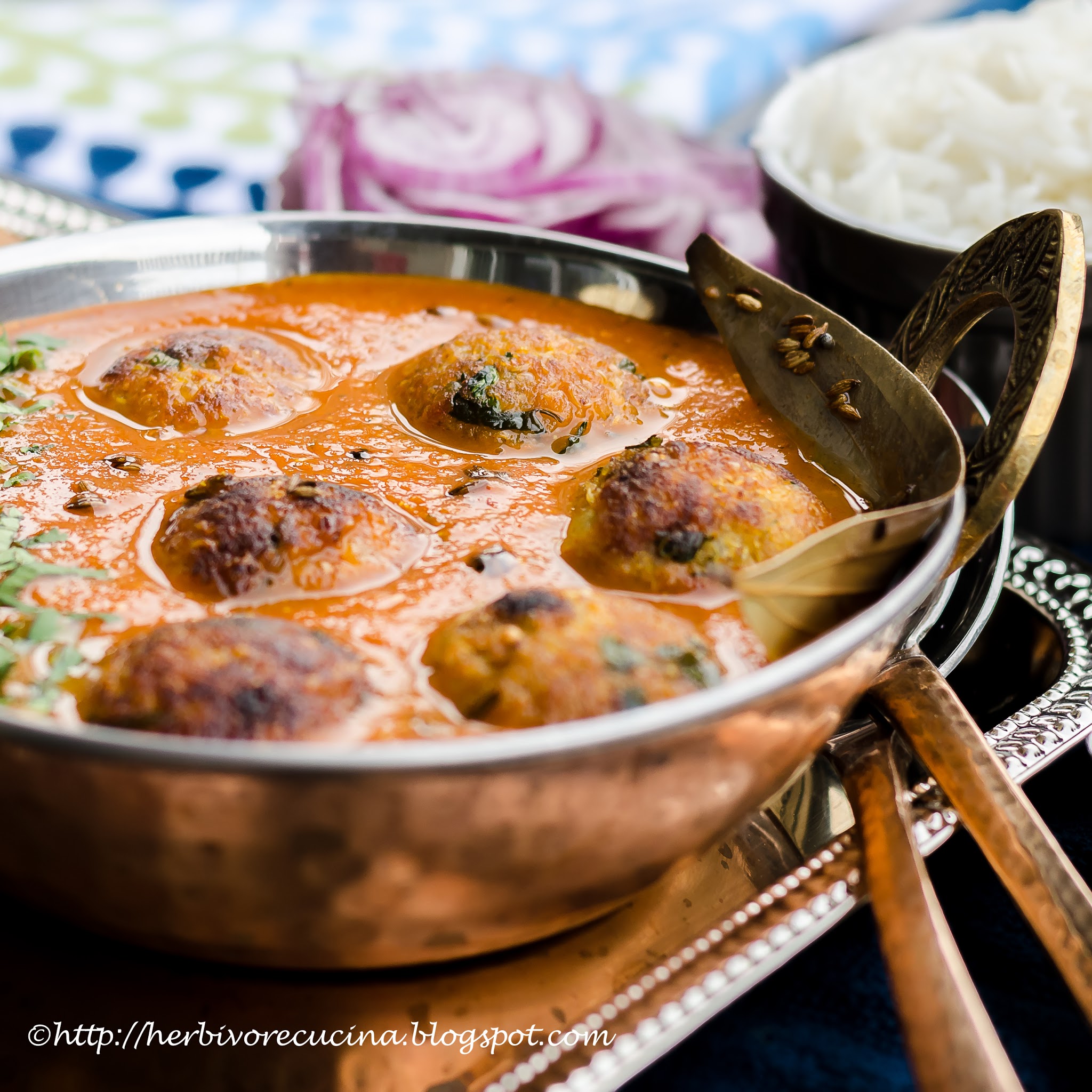 This dish is a main course dish with a traditional Makhani gravy as base. In that gravy are dunked koftas, just that they are made of a combination of potato and quinoa. I was not confident while I was making the koftas as another experiment was making them in a paniyaram pan. But believe me when I say this, the koftas were amazing. I actually gobbled a few with cilantro chutney before I made my gravy. I kept a few to eat as a side dish, and we thoroughly enjoyed the koftas, not to mention they were just like the fried koftas in absorbing the gravy and making a hearty meal. Now that this dish was a success, I am looking forward to replacing potato to make a different version of the koftas as a snack as well as a curry. Keep watching this space for lots of quinoa recipes that are coming up shortly!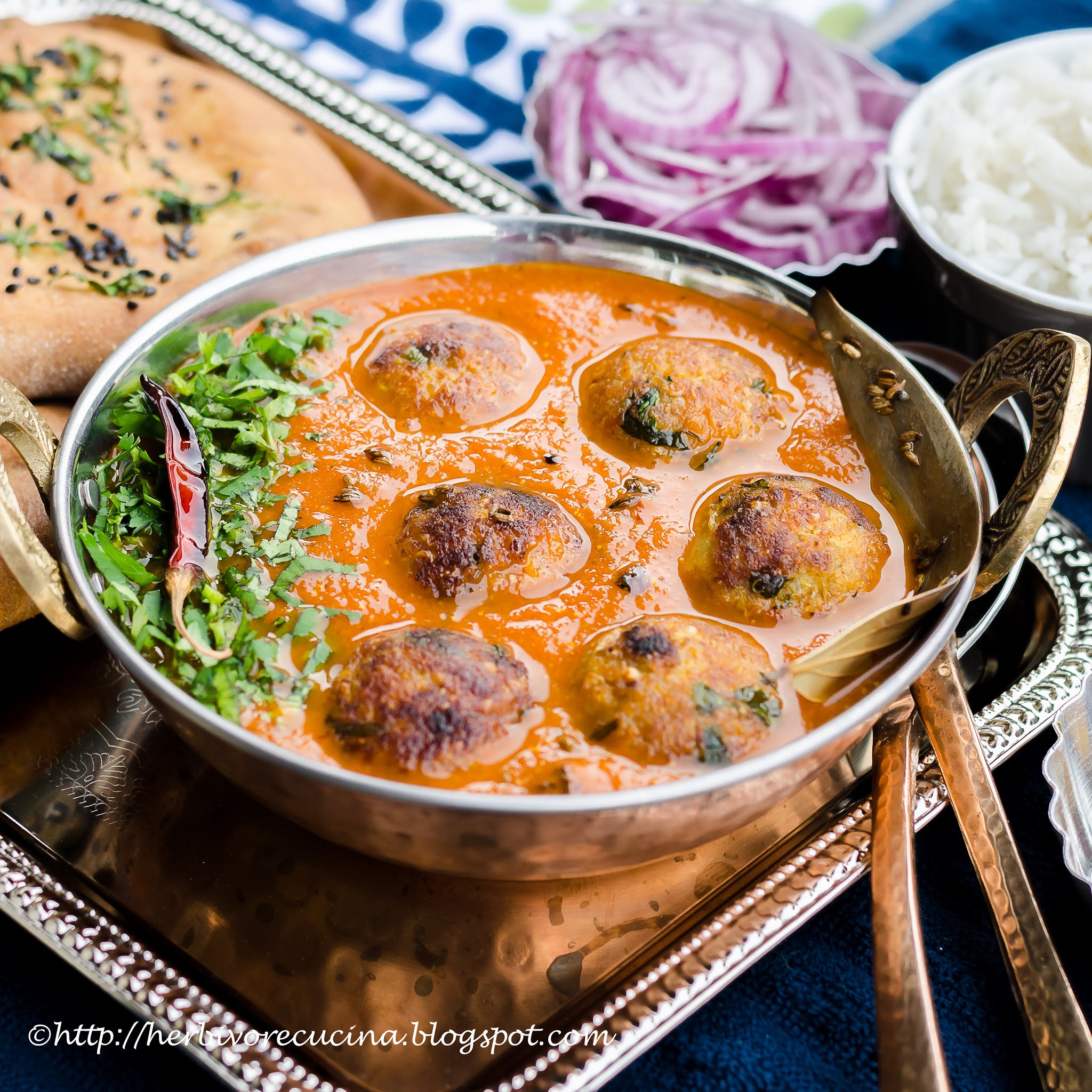 Ingredients
Cooked Quinoa 1 cup
Boiled Potatoes 1 medium
Green chilli 2 minced
Cilantro ½ cup
Cumin seeds 2 tsp
Cornstarch 1 tbsp
Salt to taste
Sugar 1 tsp
Lemon Juice 1 tsp
Garam Masala 1 tsp
Oil
Makhani Gravy (from here)
Cilantro to garnish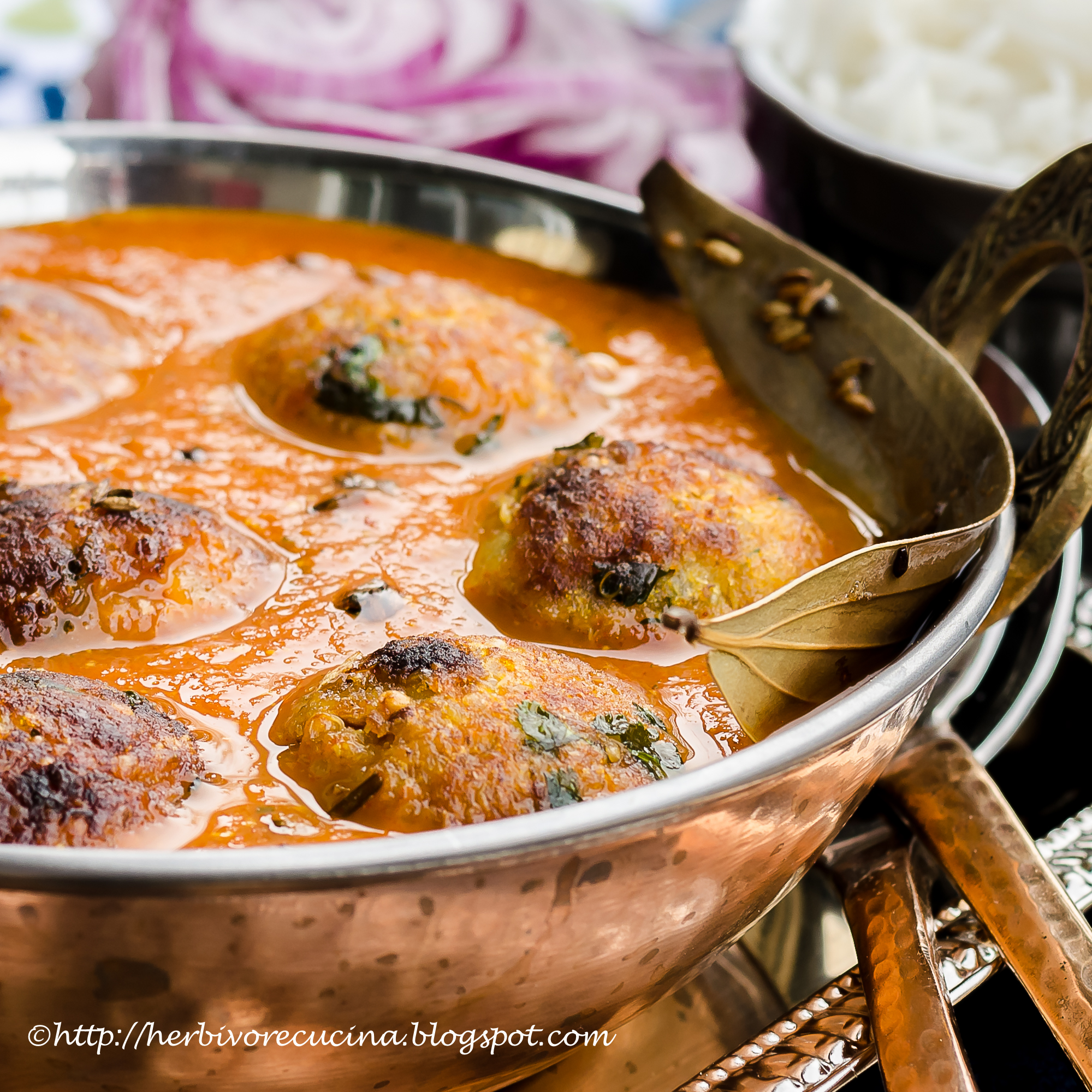 Method
Cook the quinoa and boil the potatoes. If you need help with cooking quinoa, refer this recipe.
In a bowl mix quinoa and mashed potato. Add the green chilli, cilantro, cumin seeds, garam masala, salt, sugar and lemon juice. Mix everything well and depending on how wet the dough is, add cornstarch to make a soft dough.
Divide the dough into equally sized koftas. Heat a paniyaram stand and a little oil in each of the cavities. Add one kofta in each cavity and cook for 3-4 minutes on medium flame. Turn the kofta upside down and cook for another 3-4 minutes. Once the kofta is evenly browned, remove on a kitchen towel and let the extra oil be absorbed.
Make makhani gravy as per the instructions in this post. Simmer the gravy, add the koftas and boil for a couple of minutes. Season with cilantro and serve with naan or kulcha. I served this with the Onion Kulchas from here.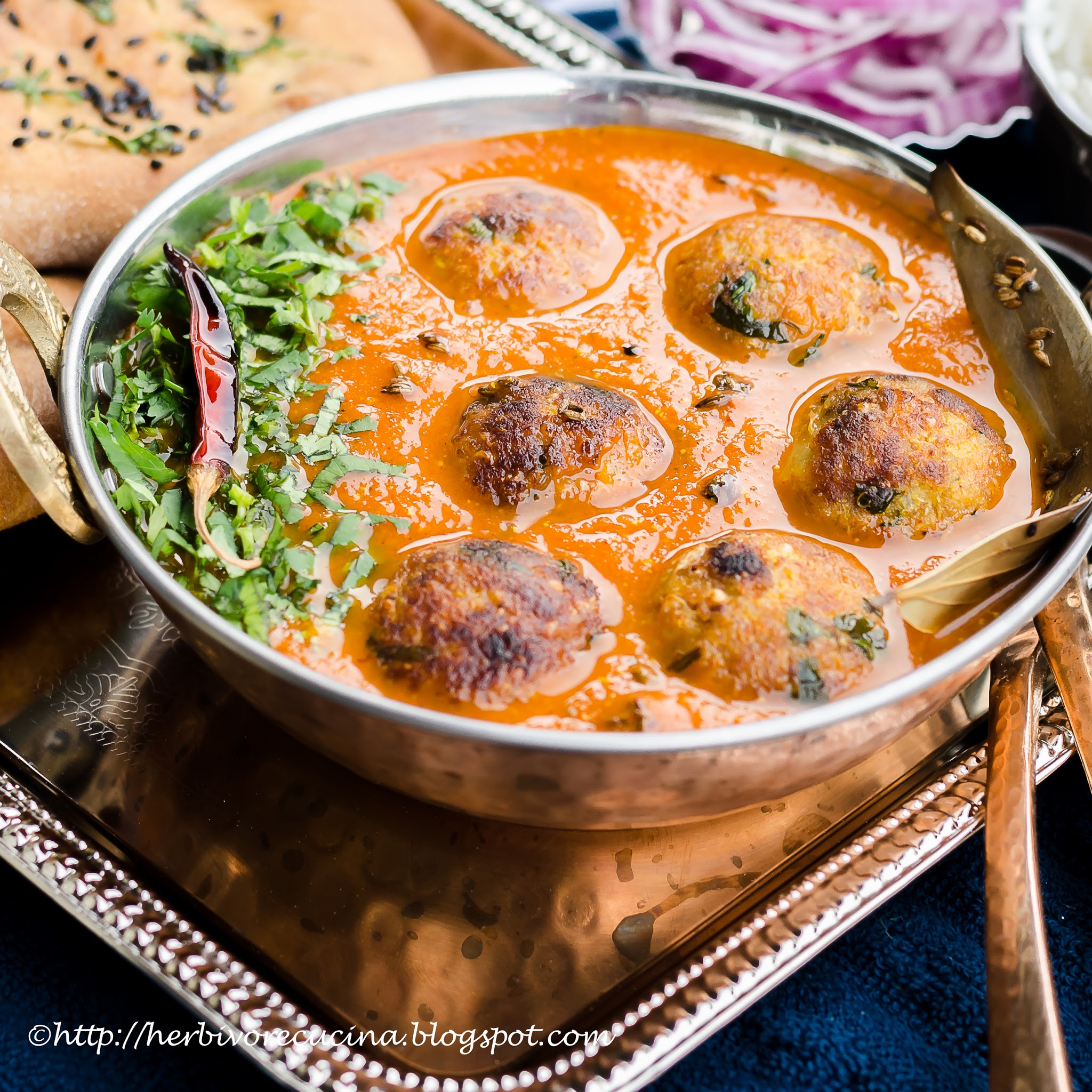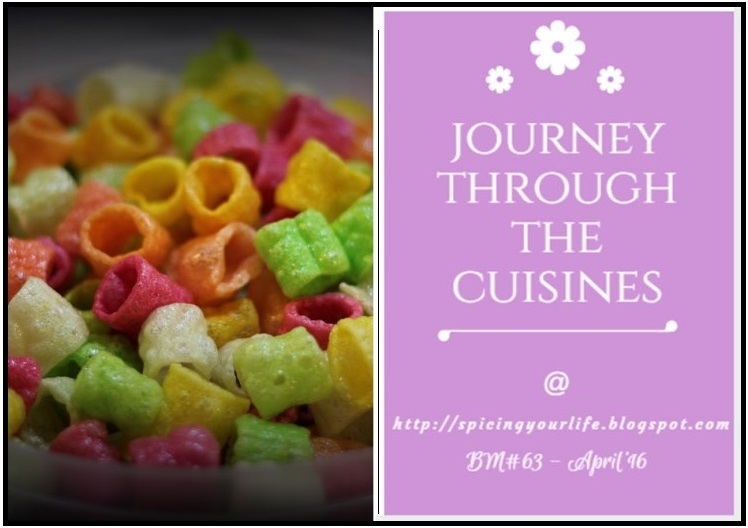 Check out the Blogging Marathon page for the other Blogging Marathoners doing BM# 63