Have you heard of Shirataki noodles? They are thin strands of soybean that are healthy and good in many ways. They are gluten free, vegan, almost carbohydrate free and exceptionally high content of protein. Simply put, these noodles are just another way to enjoy tofu. They are long thin strands of extra firm tofu. Some of these noodles are also available in the cooked form, generally submerged in water and with a limited shelf life.
The first time I had this dish was at an Asian joint in the Bay Area. Long strands of tofu mixed with vegetables and lots of long seaweed. We loved this dish and some research on google led me to find that they are called Shirataki Noodles. On my next trip to the Asian store led me to find different types and styles of shirataki noodles. Some were made from a yam-like tuber called Devil's tongue. The rest were from soybean and of different firmness. Some were round, some square and the rest like fettucini. I finally settled for the square shaped, soy noodles that were raw and had to be cooked. Here is how they looked out of the packet.
When I got back and was getting ready to make these strands of goodness, I was confused between a Ramen Soup using them or a salad with multiple vegetables. Between the two, I decided to cook up a plate full of these shirataki noodles and colorful vegetables. I had carrots, purple cabbage, mushrooms, onions, peppers and edamame. So I added these. But if you like, you can add broccoli, cauliflower, chinese cabbage, seaweed and french beans. If you prefer meat, you can add meat too. This is such a versatile dish that can be made in under 20 minutes and yet so tasty and healthy all at the same time. Try it and bring healthy meals to your dinner table too!




Ingredients
Shirataki Noodles 8 oz packet
Carrots 1 medium
Colored peppers ½ each
Pink Onion ½
Purple cabbage ¼
Edamame ¼ cup
Mushroom 3-4
Spring Onion
Garlic 2 cloves
Ginger 1 inch
Soy Sauce, Vinegar, Red Chili Sauce
Salt, Pepper
Cilantro
Oil 1 tsp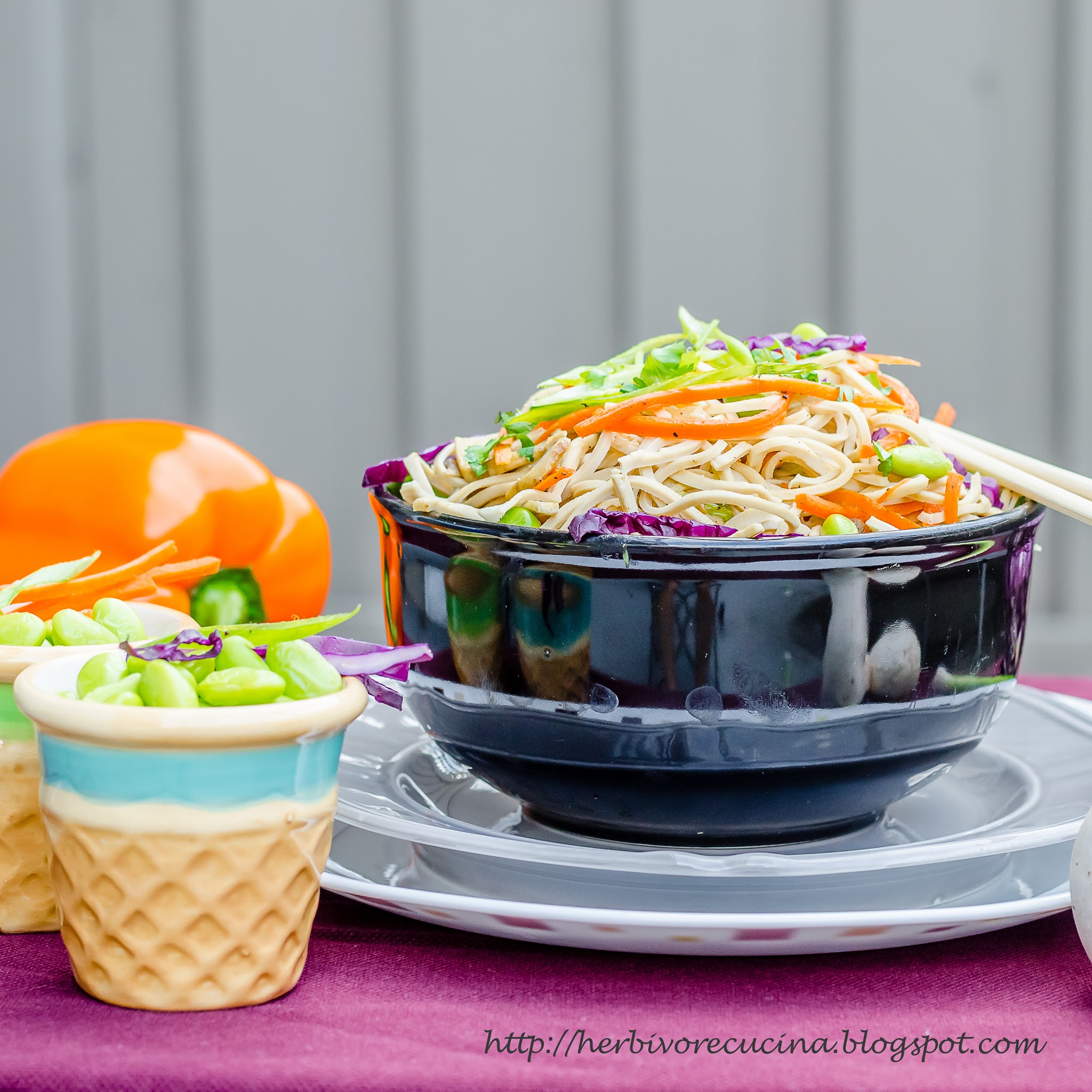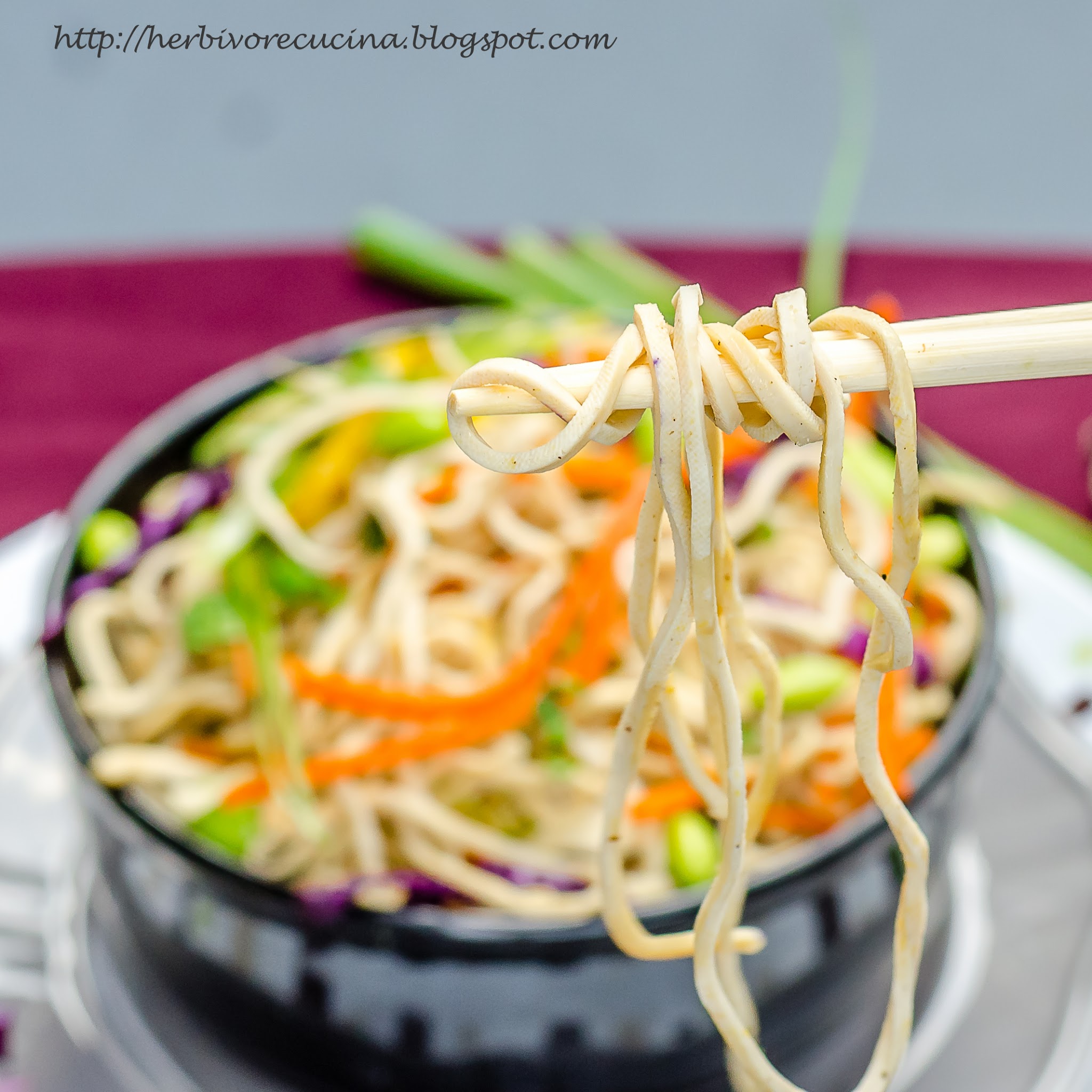 Method
To cook the noodles, boil 3 cups of water with a pinch of salt. Once it boils, add the shirataki noodles and cook for 4-5 minutes. Once it becomes soft, remove and drain the noodles. Set aside.
Mince the garlic, cut the vegetables into long slices. Boil or cook the edamame according to the package instructions. Heat oil and add the garlic and ginger. Once the raw flavor vanishes, add pink onions and peppers. Saute for a couple of minutes and then add sliced mushroom, carrots and mix well.
In a minute or two, add the red cabbage, edamame, soy sauce, vinegar, chili sauce, salt and pepper powder. Turn down the flame and add the shirataki noodles. Sprinkle some cilantro and spring onion and serve.