Blogging Marathon #72 Week 3 Day 1
Theme: Dips, Chutneys and Spreads
Dish: Red Pepper Chutney


A delicious blend of red peppers, tomatoes and spices. This sweet sour chutney is perfect for idlis, paniyarams and dosas!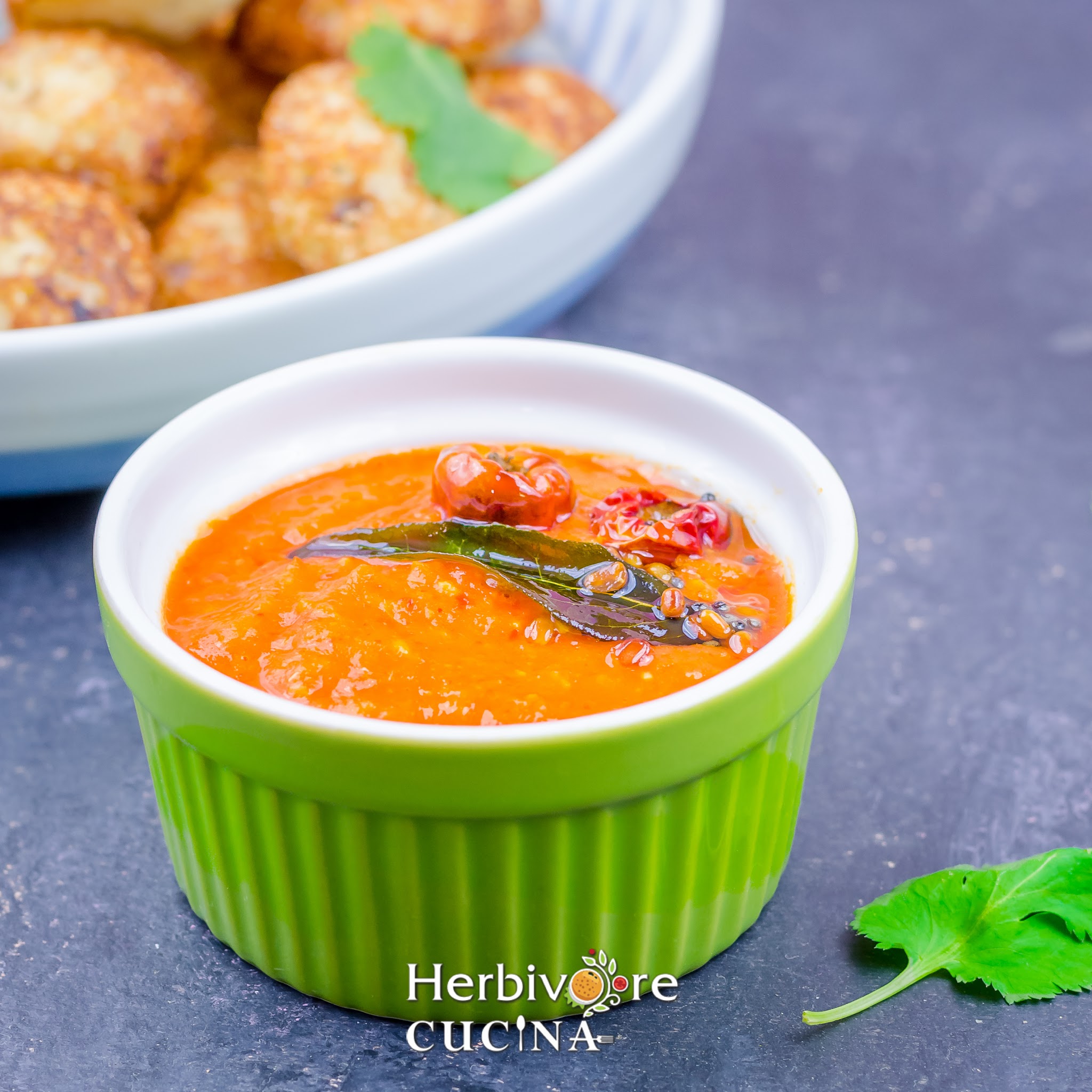 Today is the first day of this week's Blogging marathon and my theme for this week is Dips, Chutneys and Spreads. These spreadable delights are perfect to spice up any dish.
First up is a great accompaniment for South Indian dishes like dosa, vada, idli and paniyaram. Also a perfect topping for pongal and rice.
For the longest time I have been making this Tomato Chutney. But ever since I tried this chutney with red bell pepper, I kind of moved away from tomato chutney to this one.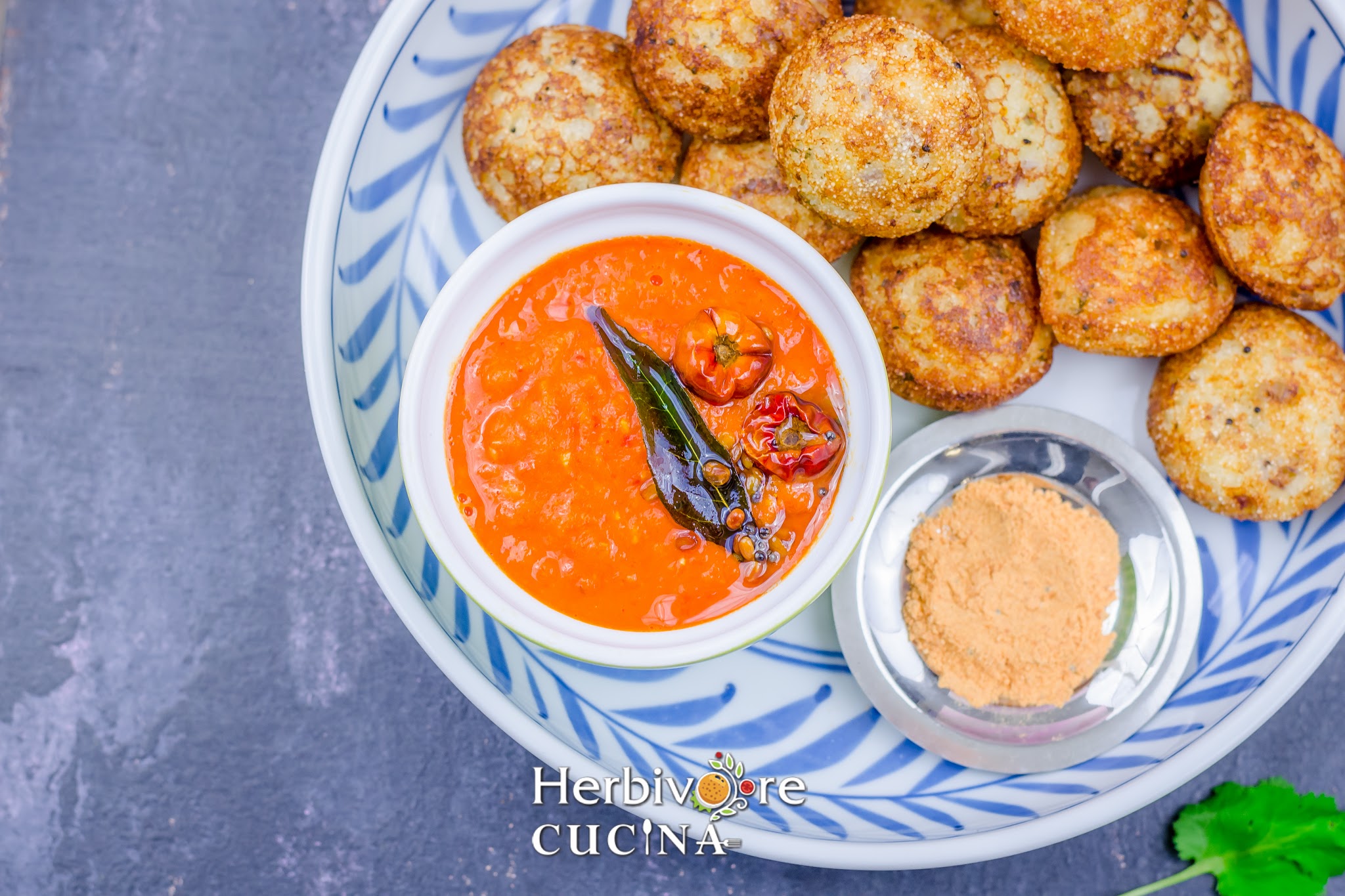 This Vegan combination of peppers, tomatoes, ginger, garlic and spices is super tasty. Ready in under 10 minutes, this dip is really easy to make. I saw a lot of blogs that make this chutney is different ways. Some add roasted chana dal, some add urad dal and some even add onion to the chutney. I did not add any of these but the chutney turned out amazing. Since then, I make the recipe the same way.
While this chutney works well with South Indian dishes, we LOVED it for bread too. The combination is perfect for a quick snack. Also, as a dip for chips; this sweet tangy chutney is a welcome change from the regular chutneys.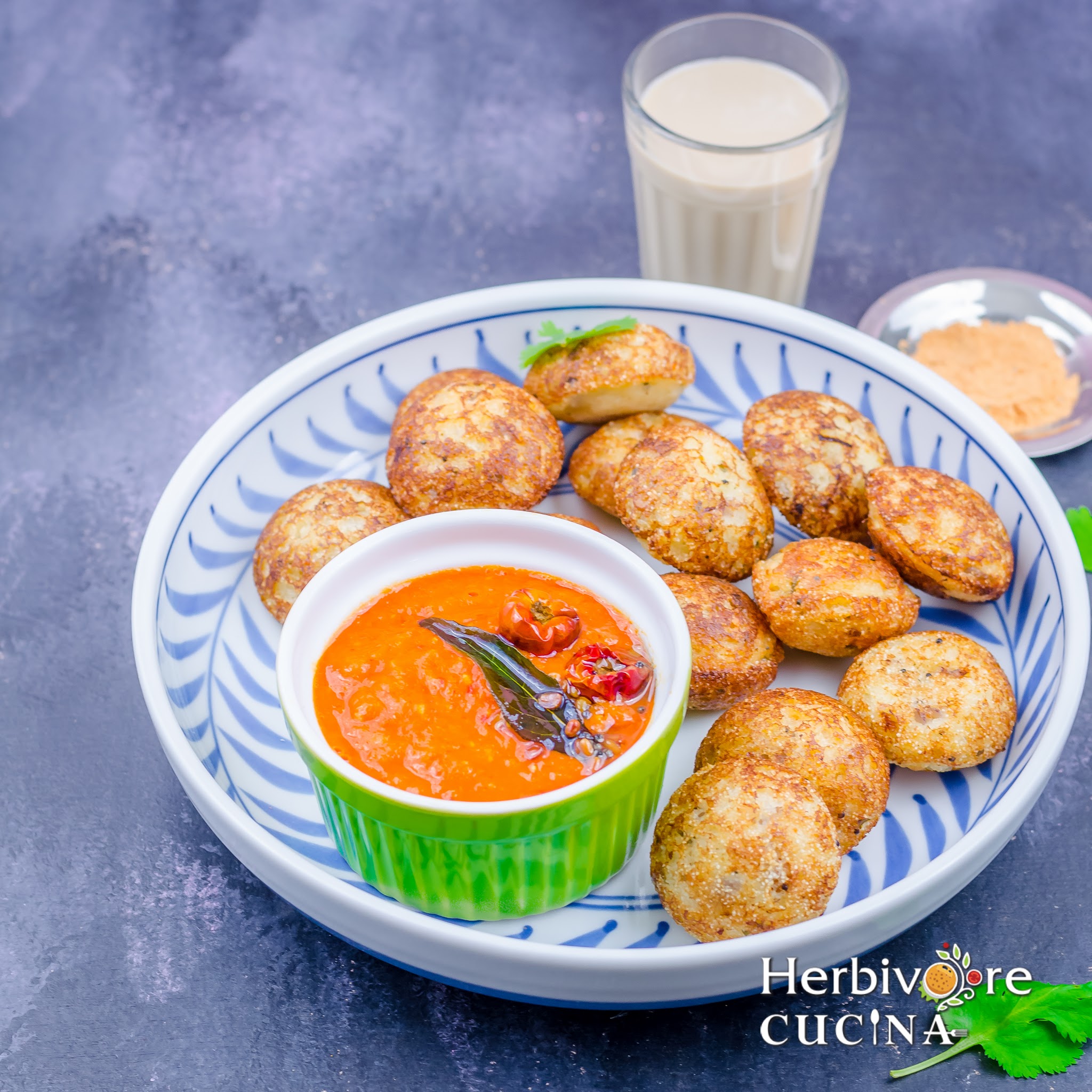 The day I shot this recipe, I made these Instant Urad Paniyarams. Together with the chutney and some gun powder, we had a quick yet amazing dinner. It is a perfect weekday meal when you are trying to get around cooking in a jiffy.
With just a few common ingredients, this chutney is a must-try for all your South Indian dishes. Next time I am going to make this with my idlis. Can't wait to try this one again really soon.
Ingredients

Red Pepper 2 medium
Tomato 1 medium
Garlic 1-2 cloves
Ginger 1 inch piece
Red Chilli Powder 1 tsp
Oil 1 tsp
Salt 1 tsp
Sugar ½ tsp

For the tempering
Oil 1 tbsp
Mustard Seeds 1 tsp
Dried Red Chilli 1-2
Curry Leaves 2-3
Urad Dal 1 tsp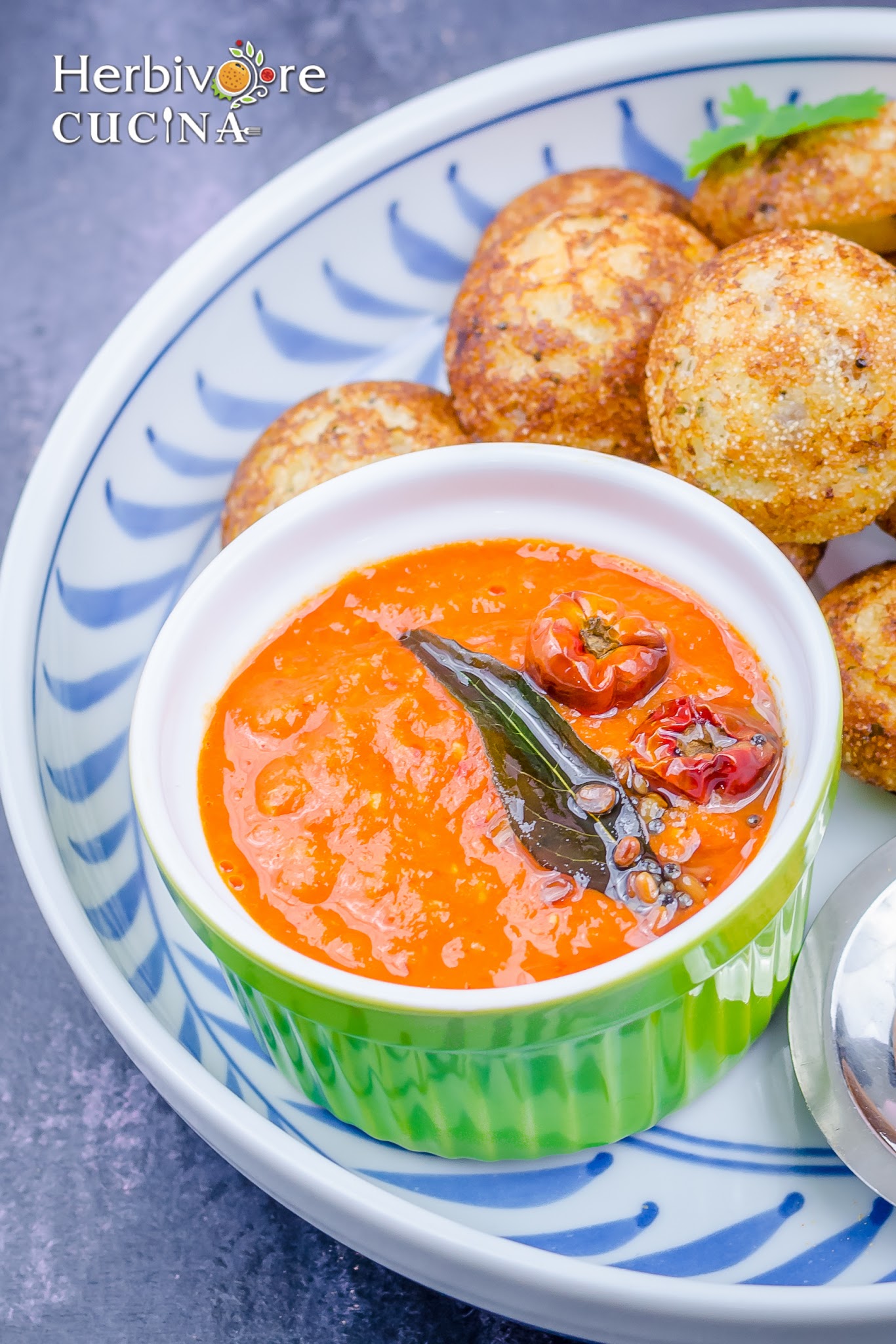 Method
In a pan heat oil and add diced garlic and ginger. Saute for a couple of minutes and add chopped red pepper. Cook till soft and then add the diced tomatoes. Cook till the tomatoes are soft.

Season with salt, sugar and red chilli powder. Mix well and turn down the flame. Cool completely.

Process to a smooth paste and transfer to a bowl. Set aside.

In a small pan heat oil. Add mustard seeds and let them pop. Then add urad dal, red chilli and curry leaves. Transfer the tempering to the chutney and mix well. Serve with Urad Paniyaram or idlis.
Check out the Blogging Marathon page to see what the other Blogging Marathoners are doing for this BM#72