Blogging Marathon# 63 -Journey through the cuisines: Day 19

State: Punjab
Dish: Sarson da Saag

A traditional curry from Punjab, India. Mustard greens, spinach and radish greens cooked with spices and tempered with onions and ghee.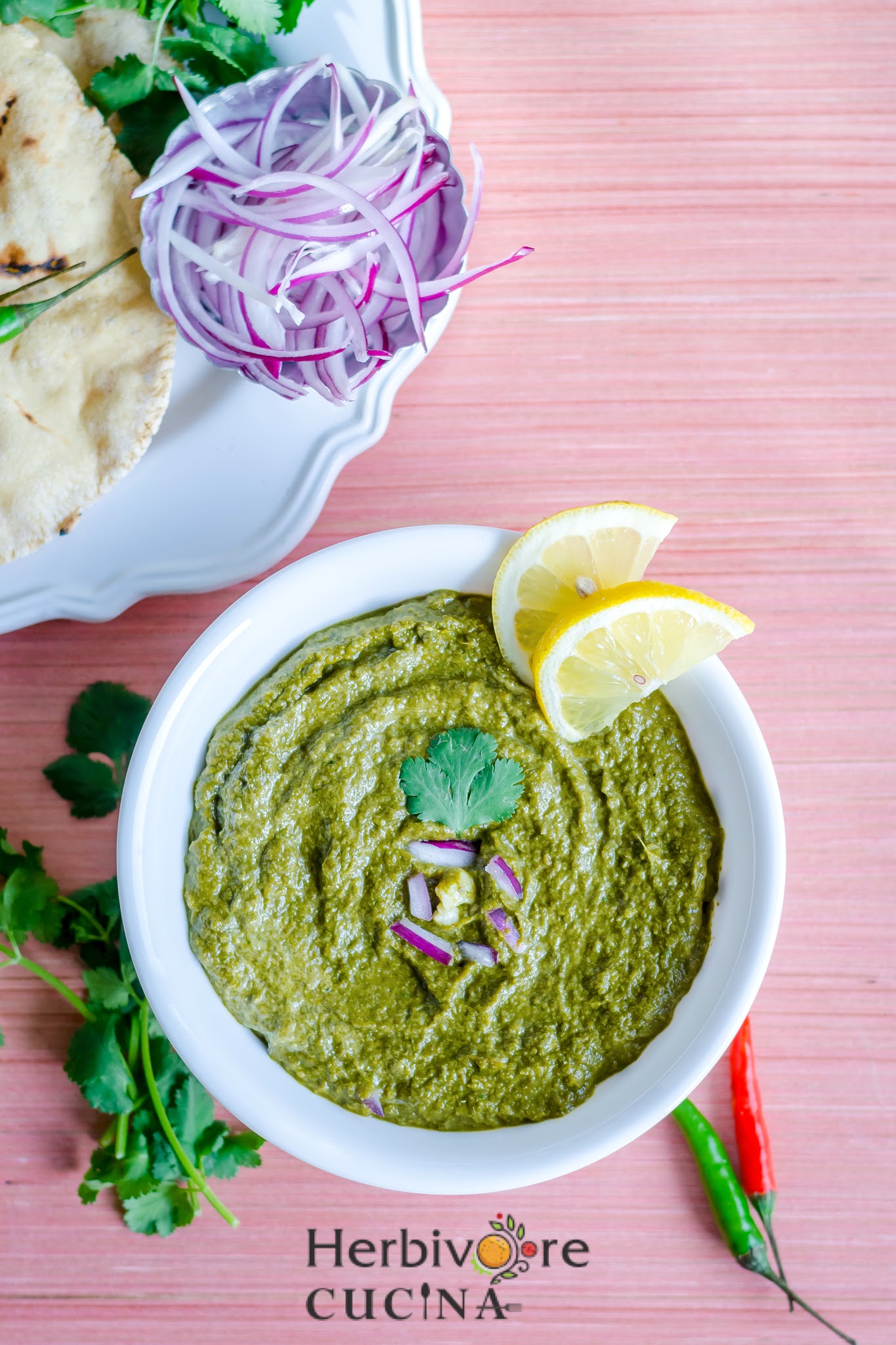 When it is winter, the season is incomplete without two dishes; one is the Gujarati Undhiyu and the other is the Punjabi Sarson ka Saag. While I have already posted the recipe for Undhiyu, today being the day for S in the Mega Marathon, it is the perfect day to post the Sarson da Saag.
Sarson da saag (Sarson ka saag, in Hindi) is a popular vegetable dish in the Punjab regions of India and Pakistan made from mustard leaves (sarson) and spices. The dish is regarded as the traditional way to make saag and is usually served with makki di roti, literally unleavened cornbread. It can be topped with either unprocessed white or processed yellow butter or more traditionally with ghee. Some palak leaves, bathua leaves and radish leaves may be added to enhance colour and thicken the dish. The dish also has corn meal added to flavor it.
While I was in India, I have often had this dish at my friends' places, at parties and sometimes in restaurants. While each of them have their own versions, for obvious reasons all of them taste similar. The most flavor comes from the sarson leaves and corn meal. Added white butter enhances the flavor and makes it super rich in calories. And not to forget, it is always served with freshly prepared makai di roti. I have never made it at home, and when I thought of making it for the marathon, I referred this recipe.
While I thought it might be a little difficult to lay my hands on all the ingredients required to make the dish, but I found everything except bathua leaves. So I simply made the saag without those leaves. It did not affect the taste much, so I guess it was pretty okay. To have an authentic feel to the dish, I served it with bite sized makai rotis. I also made a salad using red cabbage and onions and another simple kachumbar using cucumber, carrots and tomatoes. Along with some spiced yogurt, it was a perfect meal for two that night 🙂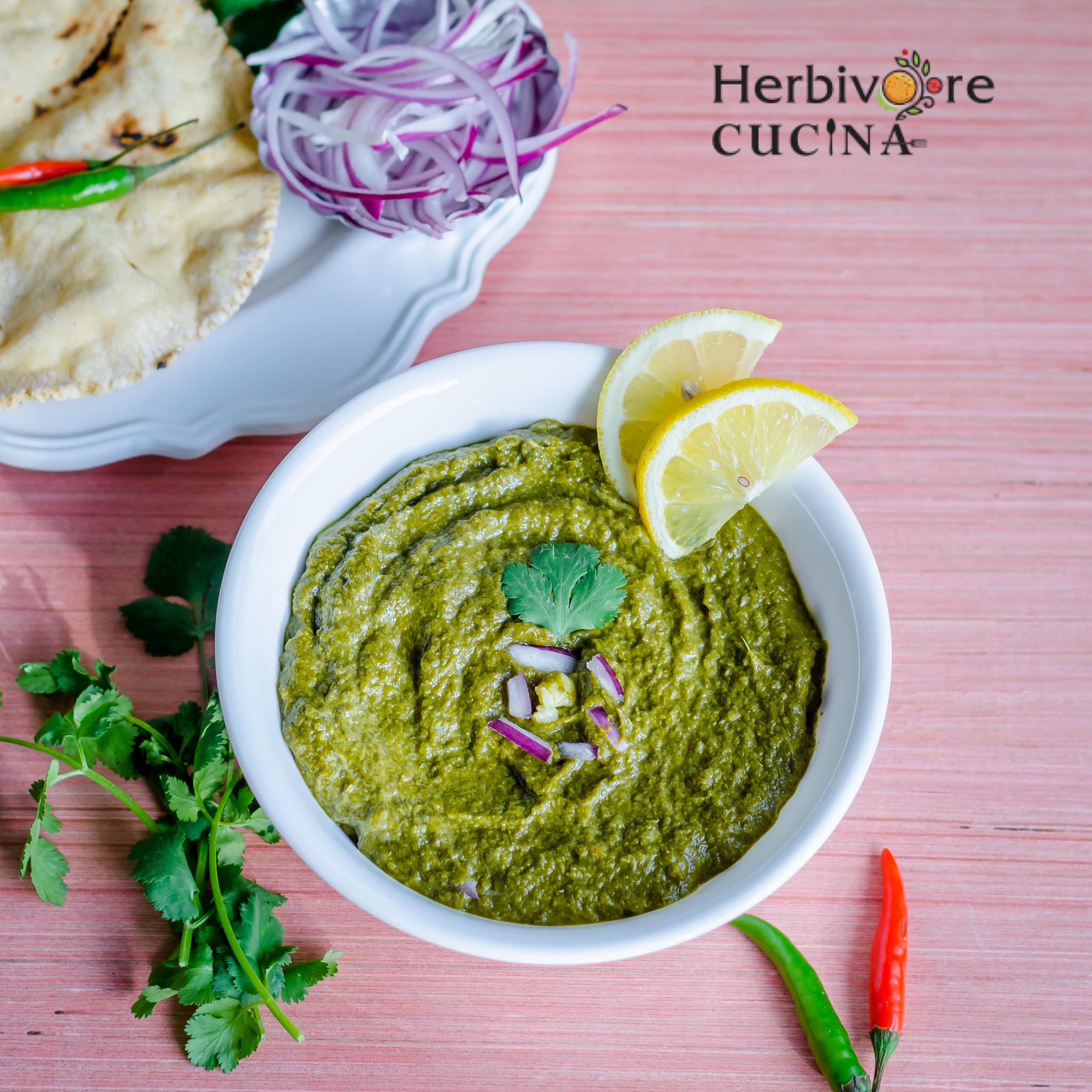 Ingredients
Mustard leaves/ Sarson 1 bunch
Spinach leaves/ palak ½ bunch
Radish leaves/ mooli ke patte ½ bunch
White radish 2-3 inches piece
Onions 3 medium diced
Tomatoes 2 medium diced
Ginger paste 1 tsp
Green chilli 2-3 minced
Garlic 5-6 pods minced
Red Chilli Powder 1 tsp
Asafoetida a pinch
Maize flour/makai aata as required
Oil 4 tbsp
Salt
Method
Wash and chop all the greens and set aside. In a pressure cooker or pan, heat 2 tablespoon oil, add ginger, garlic and chilli. Saute and add asafoetida. Next, add the onions (reserve about ⅓ for tempering).
Add the greens, tomatoes and radish. Mix well and finally add a pinch of salt, red chilli powder and 2 cups water. Pressure cook or cover and cook until tender.
Once done, transfer the entire mixture with 2 tablespoon maize flour to a blender. Blend to a paste. Transfer to a pan and simmer for 20-25 minutes on medium flame.
When ready to serve, prepare the tempering. To do so, in a small wok, heat the remaining oil. Add the onions and cook till they are brown. Pour the oil with the onions into the saag and mix well.
Serve with chopped onions, a dollop of butter (I did not add that) and freshly prepared Makai Roti.
Note: We had saag for dinner the day I made it, and the leftover for lunch the next day. The saag tasted even better the next day, after the flavors were absorbed. So next time I am going to prepare it a few hours in advance!