Blogging Marathon #69 Week 2 Day 3
Theme: Flatbreads
Dish: Sindhi Koki


Today is the last day of this week's Blogging Marathon and I am posting a flatbread that I have had for years in my house, without realizing it is actually a Sindhu delicacy! My grandmother always made these thick breads, full of onion and spices for breakfast. Served generally with yogurt and chutney, these were called koki sometimes, often onion paratha and mostly referred to as pyaaz roti. I relished these all my life without realizing it is an actual dish, not just something she conjured up in the kitchen!!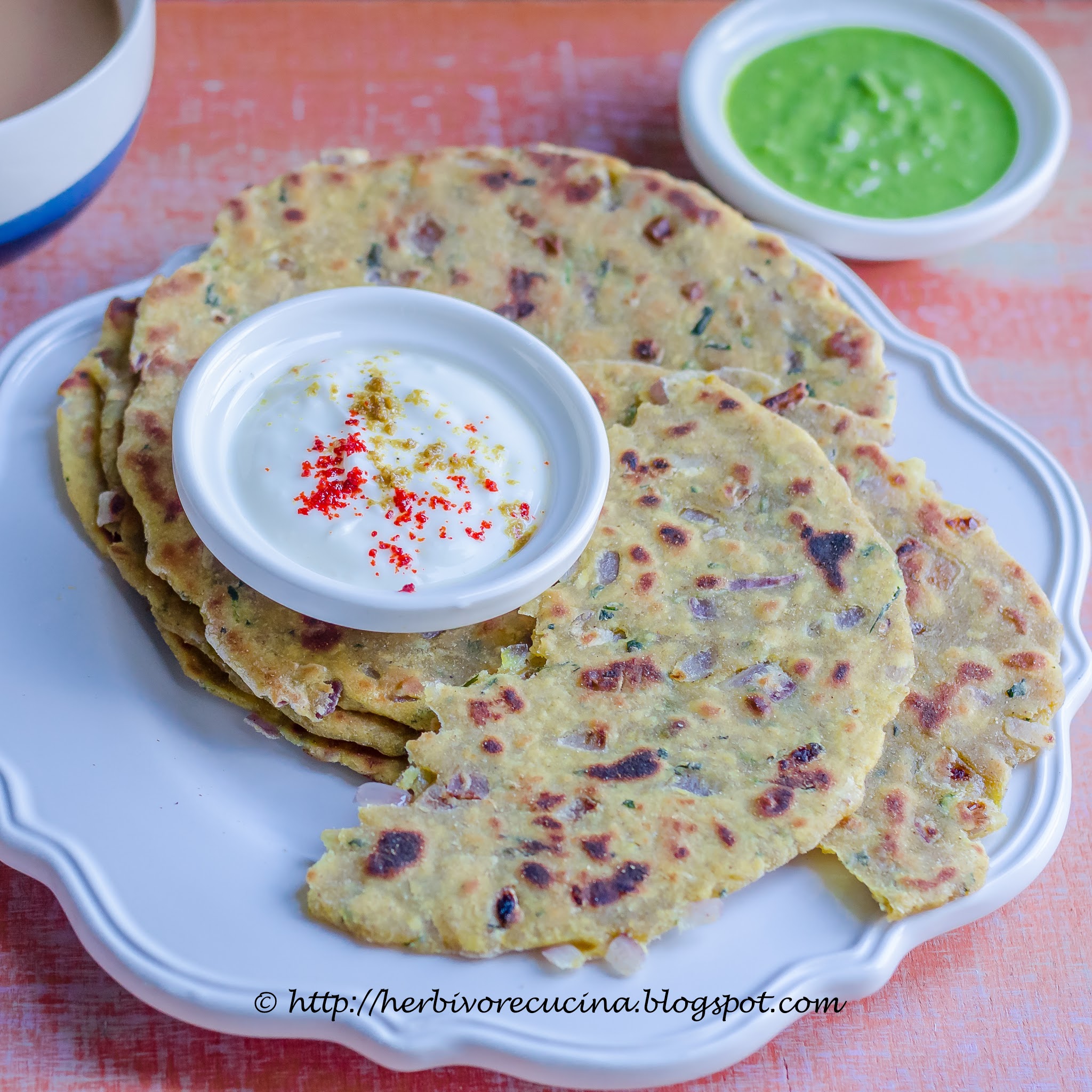 My blog has NO Sindhi recipes yet. Lately I am trying to explore cuisines I have never tried making at home. On top of the list is Parsi and Sindhi, followed by South Indian delicacies beyond the famous idli, dosa and vada! This is my first recipe from the Sindhi cuisine and I am keen to make more dishes from the cuisine. I think I shall make Dal Pakwan next. I love that dish but rarely make it at home.
Coming to the recipe, this is one of the simplest flatbreads, needing just wheat flour, onions, seasoning and cilantro to make a dough. Though not the traditional one, we sometimes also add some bottle gourd to the dough. That helps moisten the dough. Make a slightly firm dough. Vegetables tend to give out water when left for a while. If the dough is soft, it might become unmanageable! Add chilli as per taste and cilantro too. Roll out the flatbreads and cook them with oil; pretty similar to the way we cook parathas. Serve warm with tea, yogurt or chutney.


Ingredients

Whole Wheat Flour 1 cup+ more for dusting
Onion 1 medium, diced
Green Chilli 1-2 minced
Cilantro a few strands, chopped
Oil 1 tbsp
Salt 1 tsp
Oil to cook

Method


In a mixing bowl, add the flour, salt, 1 tablespoon oil and mix well. Add the cilantro, chilli and onion and mix them in. Using half a cup of water or more if required, make a smooth and soft dough. Let the dough rest for 10-15 minutes.

Once rested, divide the dough into 6-8 parts. Using one part, make a smooth ball pressing in all the onions. Flatten the ball and dust with dry flour. Roll out the dough to a round disc of 5-6 inches and ¼ inch thickness. Repeat for all the balls.

Meanwhile, heat the tava and place one disc on it. Cook on medium-low flame for a minute or two till bubbles start to appear. Turn it over, apply some oil and cook till spots begin to appear. Turn it over, apply oil and cook for a few seconds. Turn over one last time and remove from flame in a few seconds. Serve warm with chai or yogurt and chutney.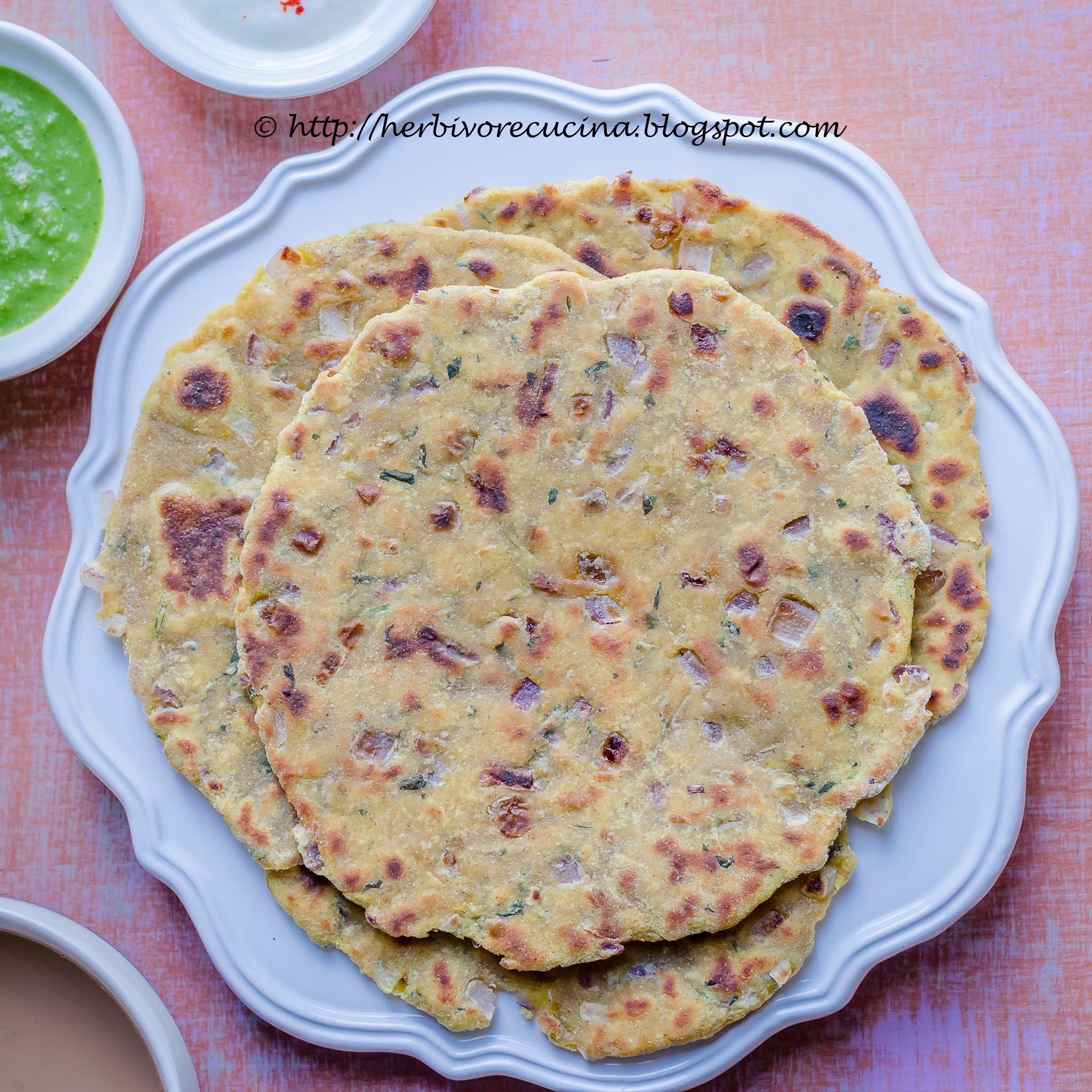 Check out the Blogging Marathon page for the other Blogging Marathoners doing this BM#66