A three step recipe to make a traditional Indian curry in a Slow Cooker. A perfect blend of greens, flavors and taste, this Sarson da Saag recipe is a keeper!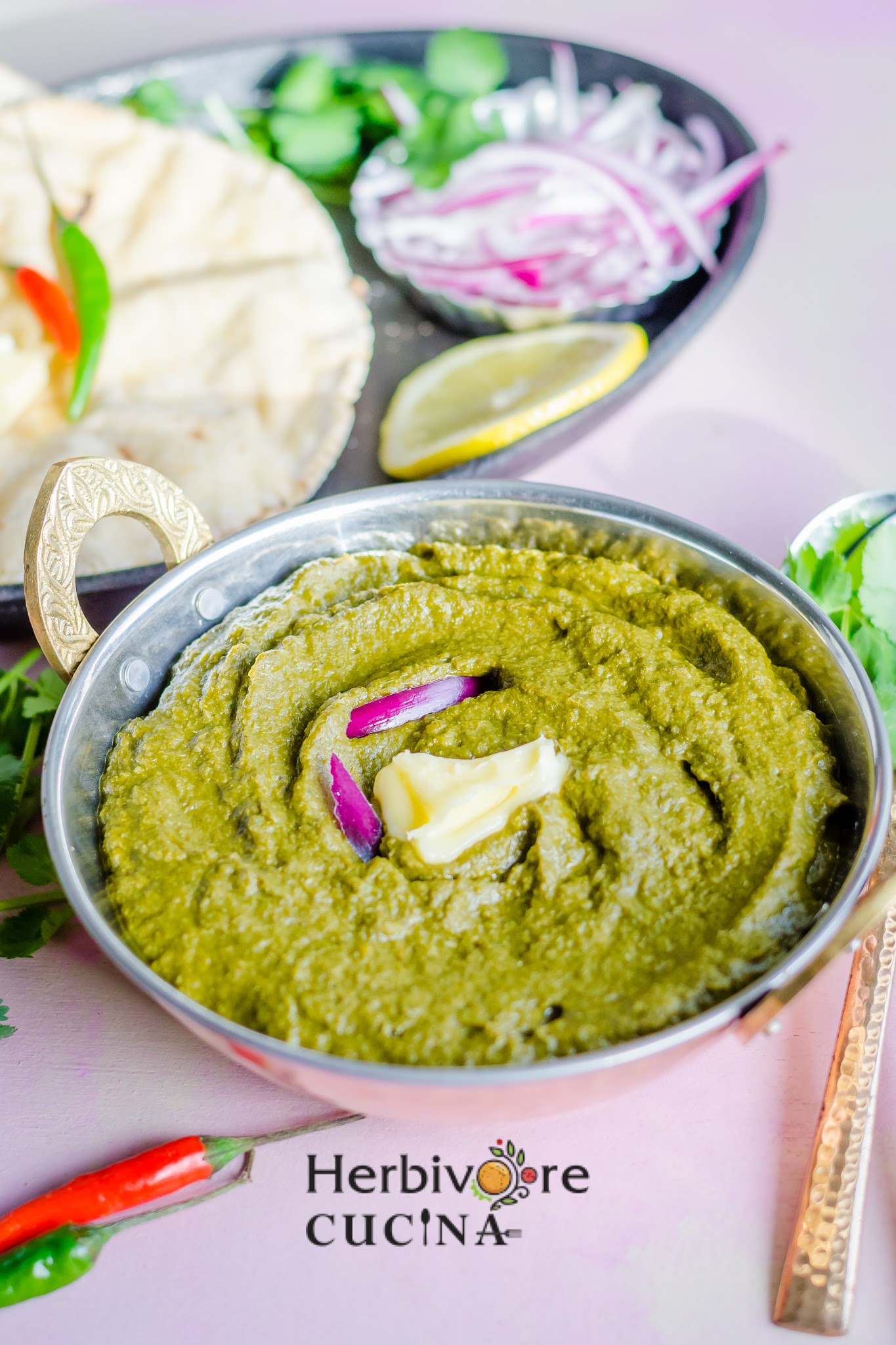 Last year I got my slow cooker. Initially I was not confident about using it. Over the last couple of months I made a TON of food in it and now I am loving this completely!
I first made Dal Tadka in this cooker and it turned out amazing. Then I tried out Sarson da Saag, an Indian curry made from Mustard Greens, Radish and Spinach leaves. The result was perfectly creamy curry that takes just three steps to make.
One of the most famous curries from Northern India, this Saag is best made in a claypot and cooked on slow flame for a long time. The slow cooker helps to make the curry on a very low temperature for several hours, without having to bother about stirring it or taking care it does not burn or stick to the base.
I made this curry over the last weekend and finally shot it too. Though I expected the color to fade completely, I was glad it was not totally faded. The vegetables cooked in about 4 hours and then I cooked them for another hour.
Served with freshly made Makai Roti and a simple salad of onions and tomato, we had a PERFECT dinner! I topped it with a teaspoon of Amul butter and it added SO much flavor to the saag.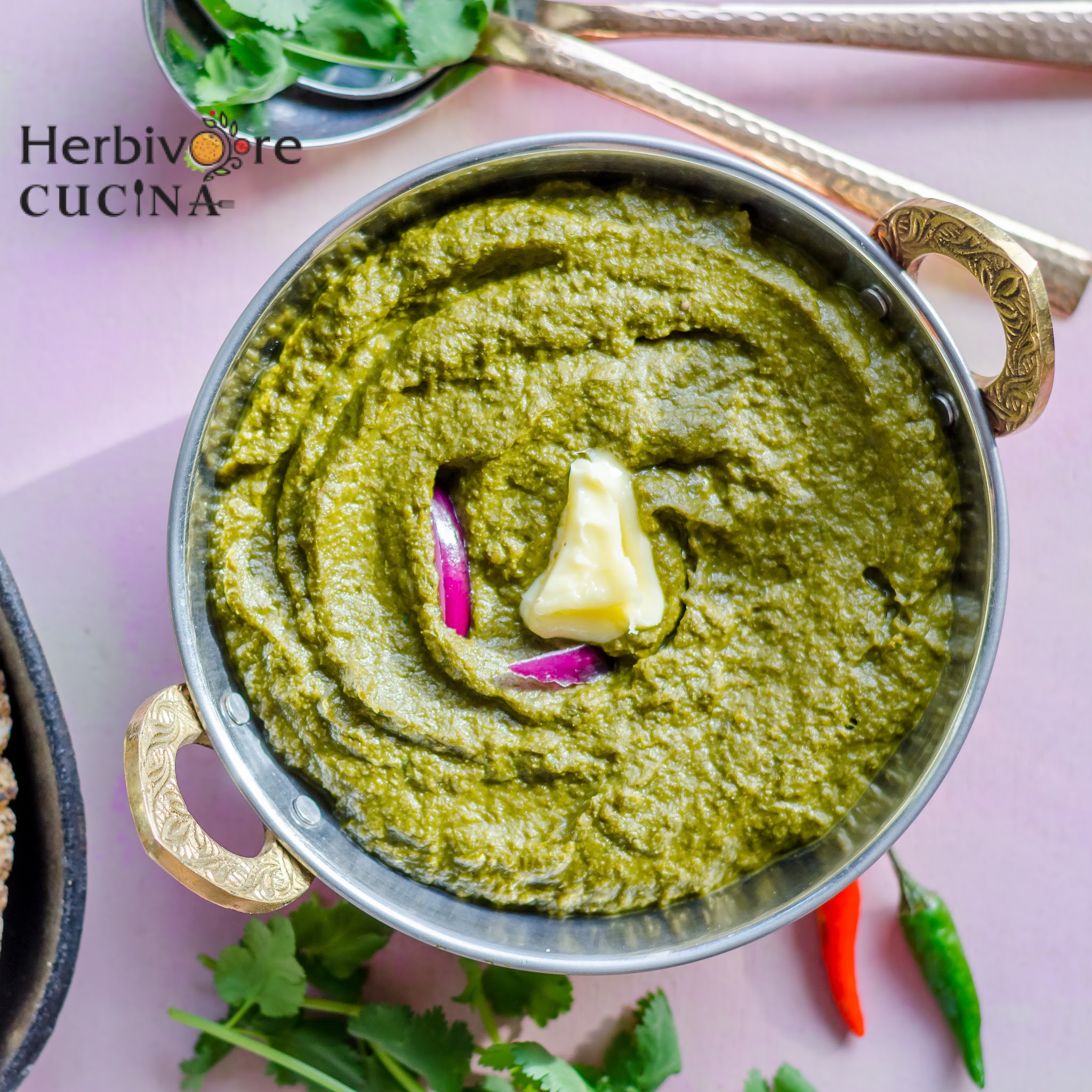 This dish is only made in winters in India, because that is the only time we get mustard greens there. It is so amazing to see the greens in the Farmer's Market right in the middle of March. The freshness of the leaves from the market adds to the great flavor and color of the dish. The best part is that I got the greens and other ingredients in the morning, washed and cooked them for the next few hours and had an amazing dinner on Sunday!
Last week I got the mustard leaves and made this one. Now I am hoping I can lay my hands on some more this weekend and make a Paneer Saag or Chole Saag recipe. Every weekend I see fewer vendors selling these greens now. And of course, I cannot wait to go back to India this winter and enjoy the authentic Saag, without having to make it :p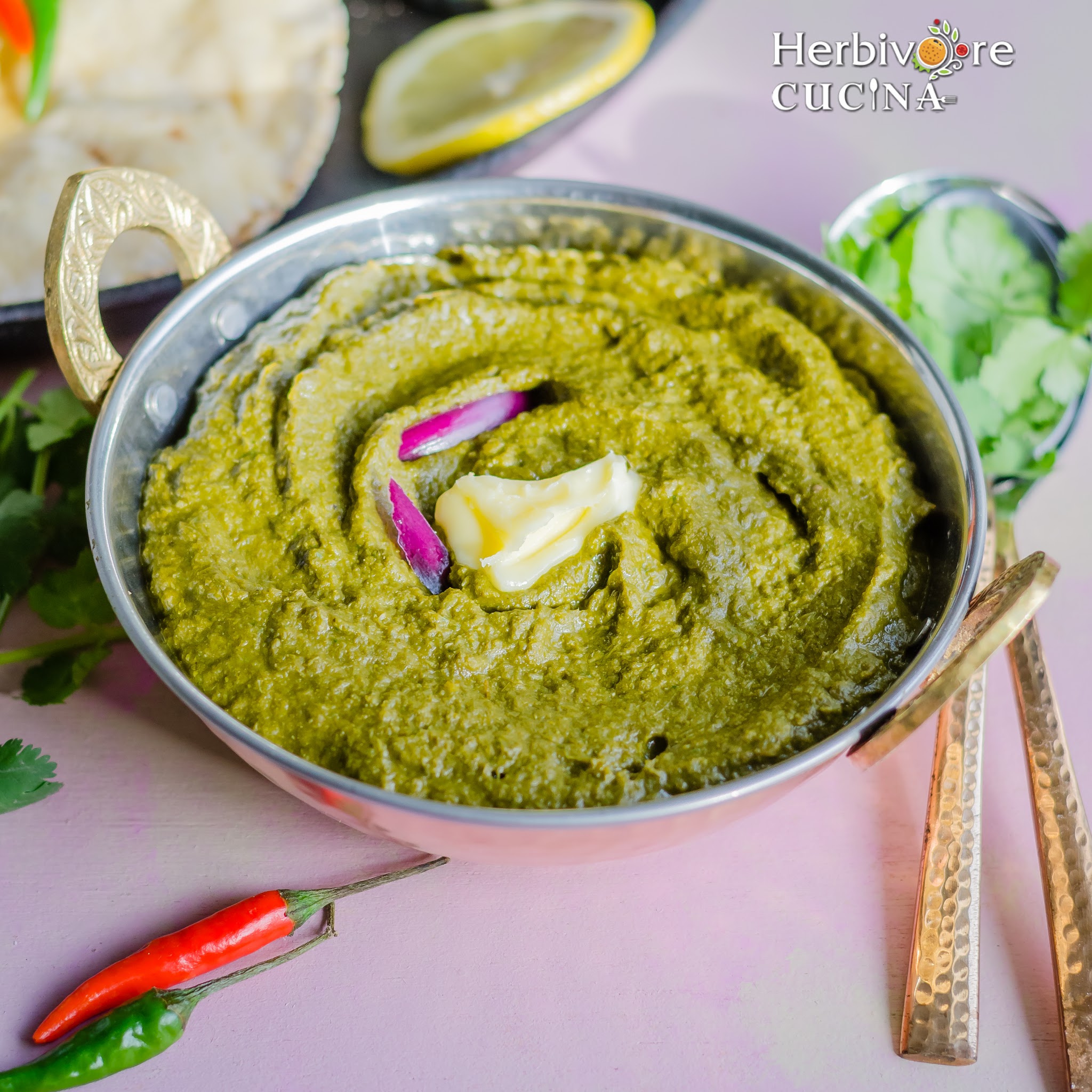 Variations
I used the ingredients as mentioned below. A lot of people add bathua to the saag too. If you can get it, add it. I did not find it in the market and left it out. Plus, if you cannot get radish leaves, you can skip them too. The other ingredients should be pretty easy to get.
Plus, I added just ghee in the crockpot and later. If you like butter better, add that. And if you are making a vegan version, substitute with any vegetable oil. And last of all, the flavor deepens when the Saag is left for a few hours after cooking. That is the reason that Saag tastes much better the next day!
Ingredients
Mustard leaves/ Sarson 1 bunch
Spinach leaves/ Palak ½ bunch
Radish leaves/ Mooli ke patte ½ bunch
White radish 2-3 inches piece
Onions 3 medium diced
Tomatoes 2 medium diced
Ginger 1 inch piece diced
Green chilli 2-3 diced
Garlic 5-6 pods diced
Jeera 1 tsp
Red Chilli Powder 1 tsp
Asafoetida a pinch
Maize flour/makai aata as required
Ghee 4 tbsp
Salt 1 ½ tsp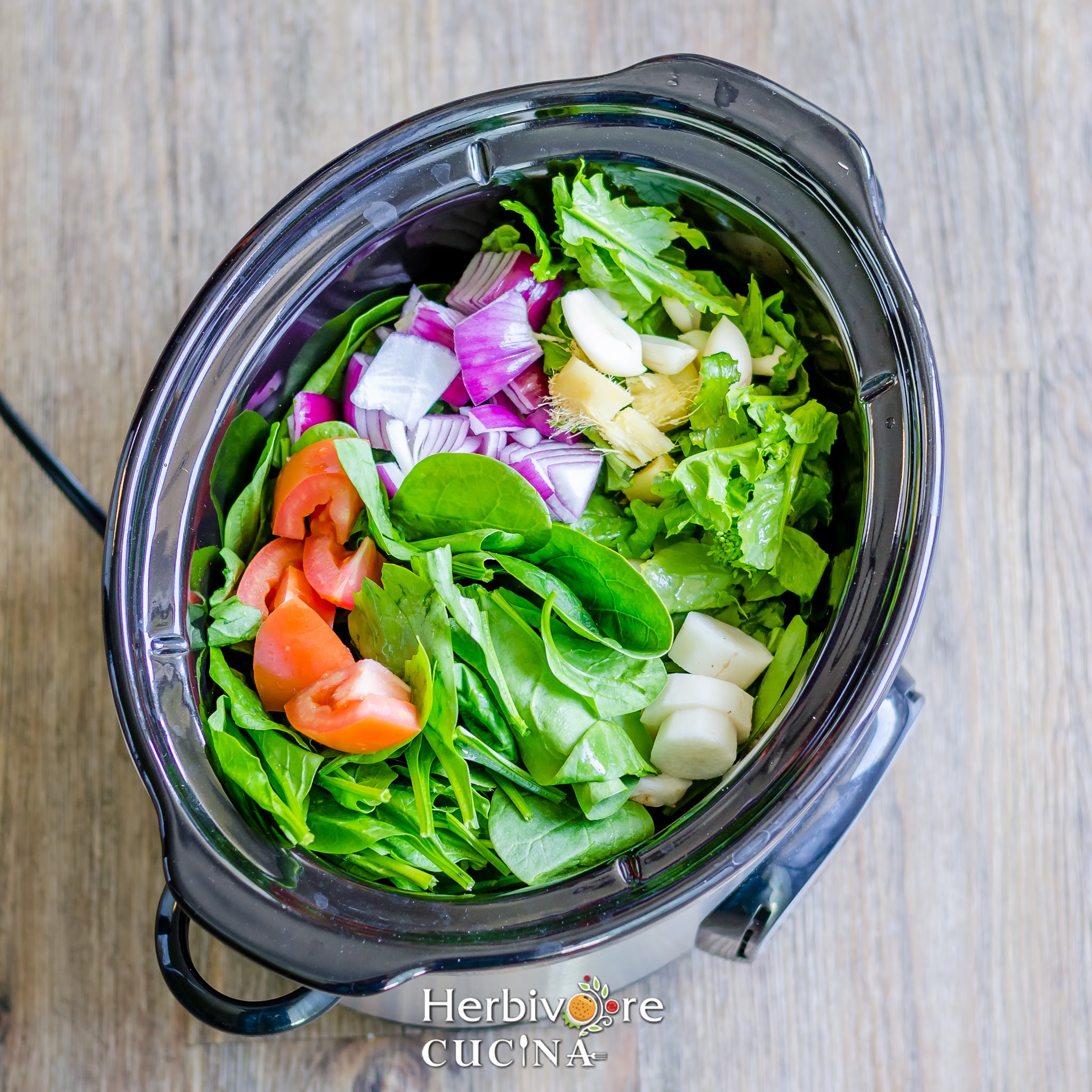 Method
Wash and chop all the greens and set aside. In the slow cooker add all the leaves, radish, two onions, tomatoes, ginger, garlic and chilli.
Mix well and add red chilli powder, asafoetida, salt and one tablespoon ghee. Also add 3 cups water and mix well. Slow cook on high for four hours. The greens will cook well and the other ingredients should be soft too.
Cool and blend to a smooth paste adding in the maize flour. Transfer to the slow cooker and cook on high for an hour.
When ready to serve, heat the remaining ghee in a pan and jeera seeds. Once the seeds pop, saute the remaining one diced onion. Add it in the saag and mix well.
Serve with chopped onions, chopped green chilli, a dollop of butter and freshly prepared Makai Roti.