Blogging Marathon #74 Week 3 Day 2
Theme: Quick and Delicious Stir-Fries
Dish: Tofu Kee Mow | Garlic Tofu


A quick side made from pan-fried tofu, LOTS of garlic and Asian sauces and spices. A 15 minute, one pan recipe that is a keeper!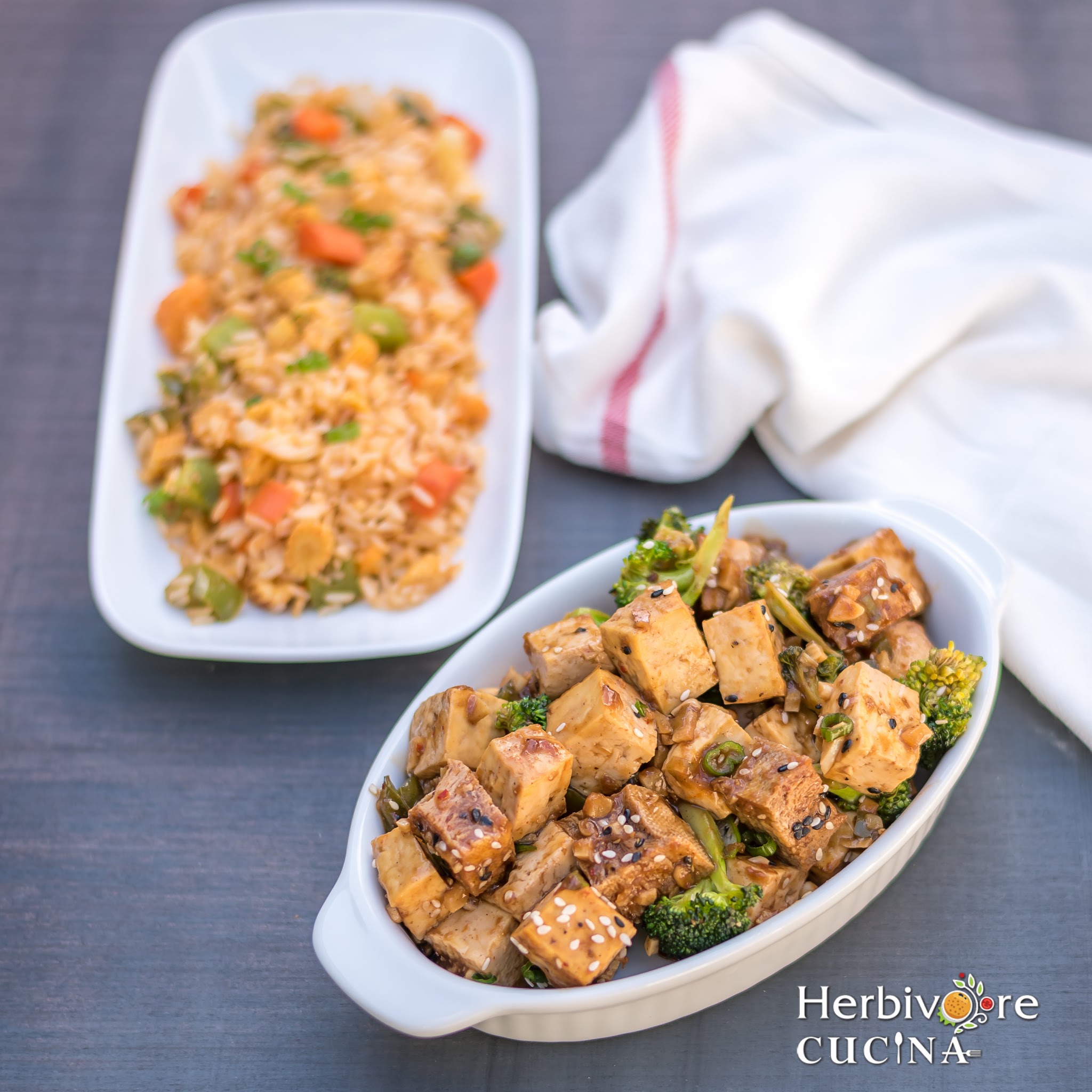 This week I am posting Quick Stir-Fries and when it comes to a theme like that, I cannot leave out Asian cooking. Almost all Asian cuisines have stir-fries as most of the food there is a quick mix of vegetables, proteins and spices.

One such dish that I completely love at a local Thai restaurant is Garlic Tofu. A semi-dry preparation of tofu that is FULL of garlic. I went there once and ordered this dish. I fell in love with the flavors, and now I love to make the same at home too.

The best part about this stir fry is that it is really quick. Unlike many recipes that need a complex sauce or chopping multiple vegetables, this one needs none of them. And it all comes together in just one pan.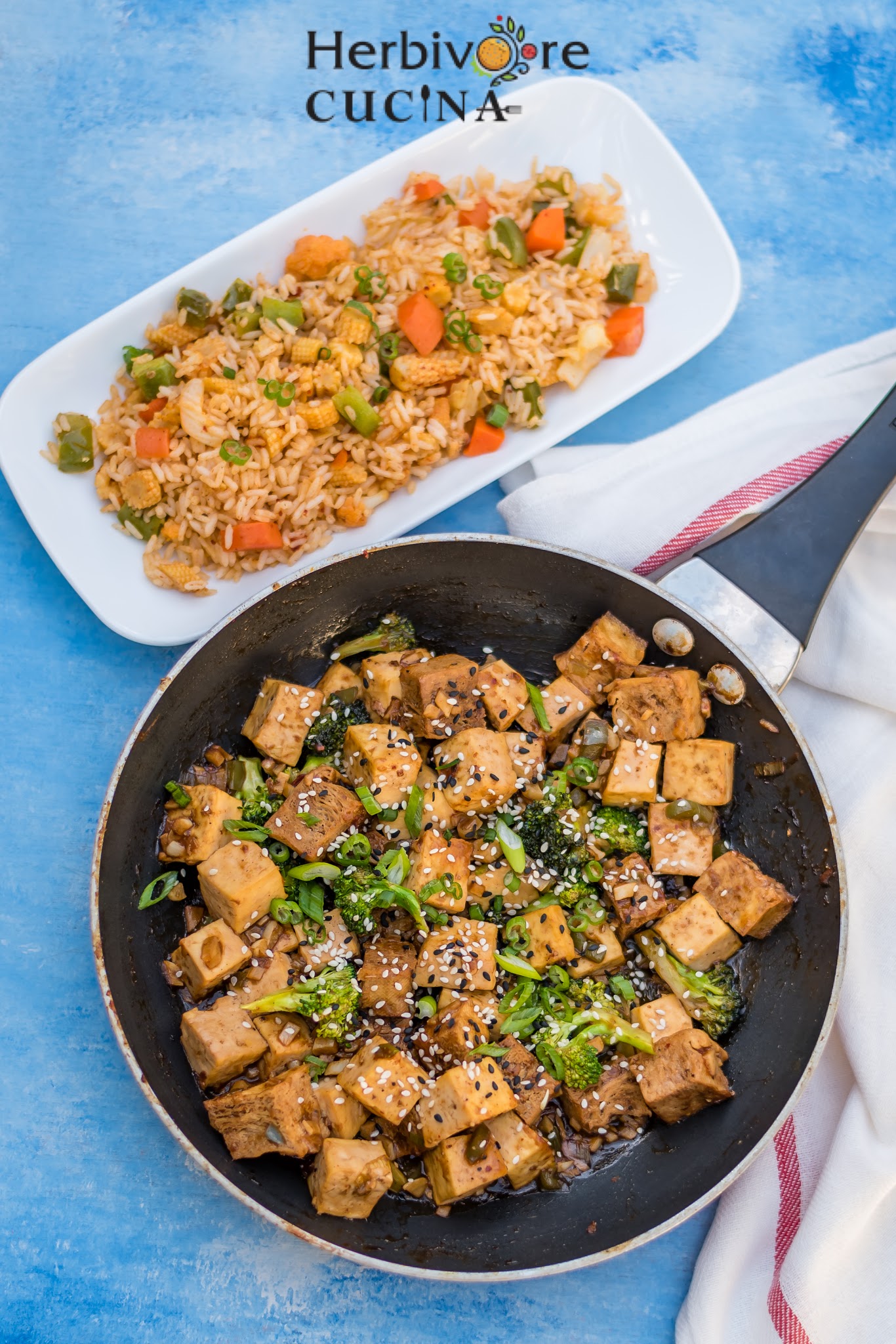 On days when I want to have something Spicy and Asian but do not want to chop TONS of vegetables and make sauces, I make this with a side of stir-fried noodles or steamed rice. On days that I don't mind all that work, it is Garlic Tofu with Schezwan Rice.
The only ingredients needed in this recipe are tofu, broccoli (which is optional, I added as I had it) and some Asian sauces. That is it! And from start to finish, the dish comes together in 15 minutes. This was the first dish on my mind when Valli announced the theme as 'quick' and 'delicious' stir-fries, because this dish is both of that vegan too!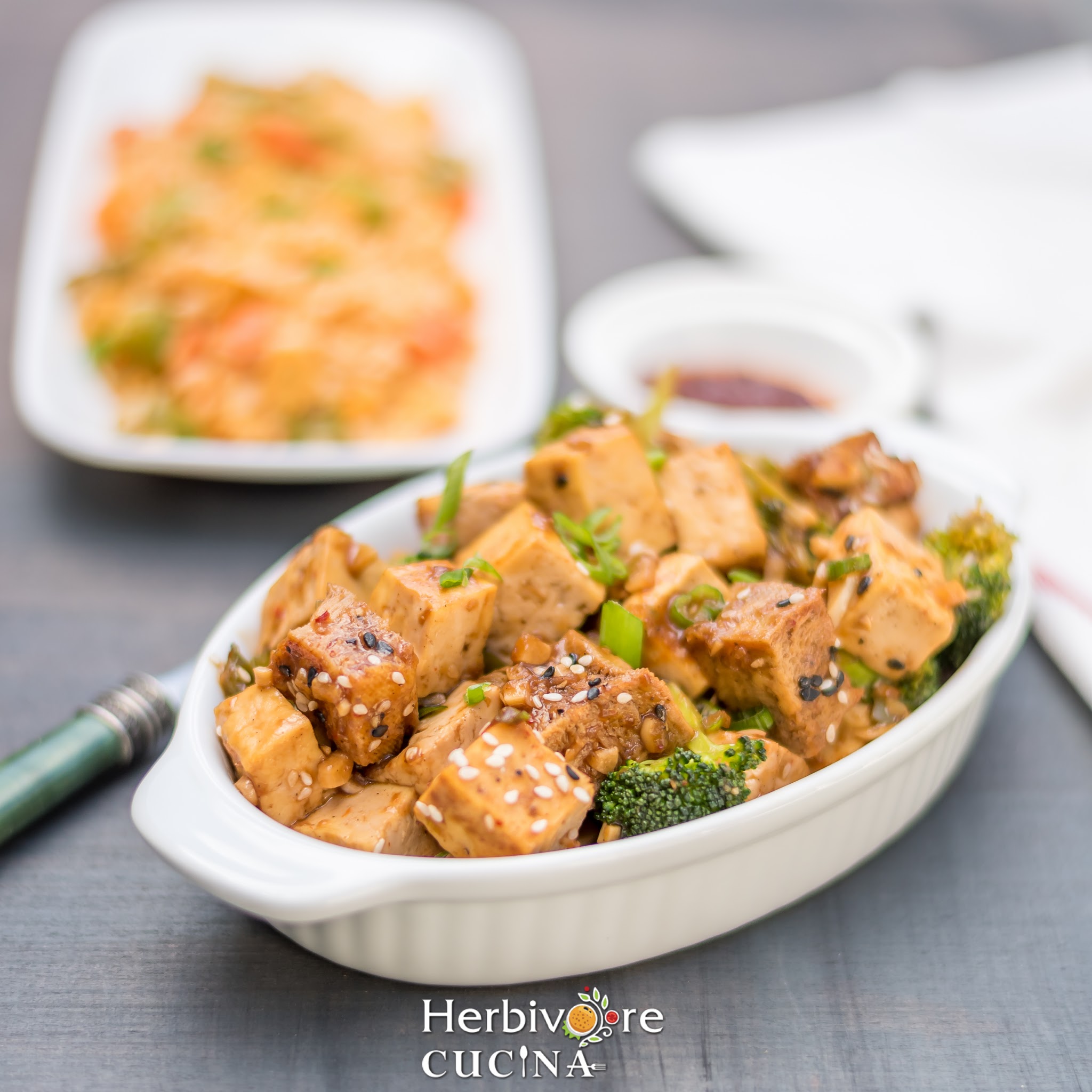 Variations


I added broccoli in the dish, just cos I had it. Besides, it adds some color to the otherwise brown dish. However, it is completely optional. And if you like, add some vegetables to the dish. That way it is more wholesome. The proportion in the recipe is good for two people and has a strong garlic flavor. If you like a milder flavor, reduce the number of garlic pods. Stir frying in sesame oil gives the best flavor, but vegetable oil works as well. I generally use a mix of both.



Ingredients

Firm Tofu 1 block (14 oz)
Garlic 10-12 cloves, diced
Ginger 1 inch piece, grated
Broccoli ½ cup, florets removed
Soy Sauce 1 tbsp
Vinegar ½ tsp
Chilli Sauce 1 tsp
Sesame Oil/ Vegetable Oil 2 tbsp
Chilli Oil 1 tsp
Cornstarch 1 tsp
Salt 1 tsp
Pepper Powder 1 tsp
Sesame seeds 1 tbsp
Spring Onion greens 1 bunch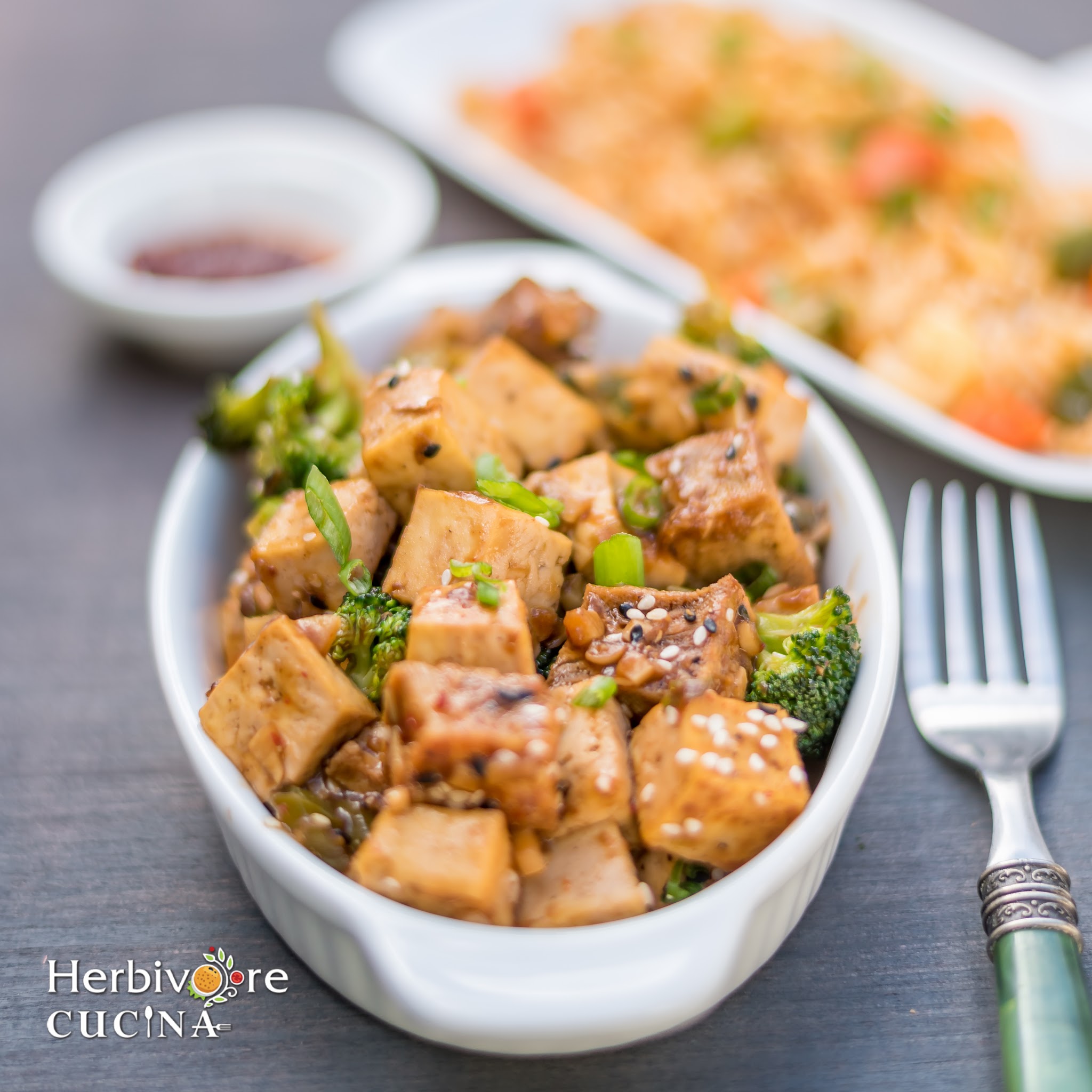 Method
Press the tofu between a couple of paper napkin sheets to remove all the water. Cut into 1 inch pieces and set aside.

Heat the oil and chilli oil in a wide pan. Place the tofu pieces and brown them on all sides. Remove and set aside.

In a bowl mix cornstarch with ¼ cup water. Also add the vinegar, soy sauce, salt and pepper powder and mix well.

Heat the remaining oil and add some more if required. Saute the garlic and ginger till the garlic is golden brown.
Add the broccoli and saute till tender. Add the tofu pieces and mix well. Add the cornstarch mixture and mix well. Cook till the sauce dries.

Serve topped with sesame seeds and spring onion greens.

Check out the Blogging Marathon page to see what the other Blogging Marathoners are doing for BM#74