As soon as the first rains arrive, everyone at home wants to have spicy pakoda with Masala tea. The common ingredients used to make fritters are Potato, Onion, Banana and different dals. However, Green Mirchi is a commonly used ingredient in Gujarat to make spicy tasty fritters.
Bhavnagri Mirchi is a special green chilli which hails from a place, Bhavnagar in Gujarat. It has a peculiar tangy and spicy taste and is generally used to make pakodas. Enjoy these fritters with a cup of Masala Chai or serve them as a snack with spicy Cilantro-mint chutney, Tomato Ketchup and sweet Tamarind Dates chutney!! Easy to make and enjoyed by the entire family.
Ingredients
Bhavnagri Mirch 5-6
Chickpea Flour 1 cup
Corn Flour ½ cup
Red Chilli Powder
Asafoetida
Turmeric Powder
Dhania Jeera Powder
Salt
Baking Powder, a pinch
Water
Oil to fry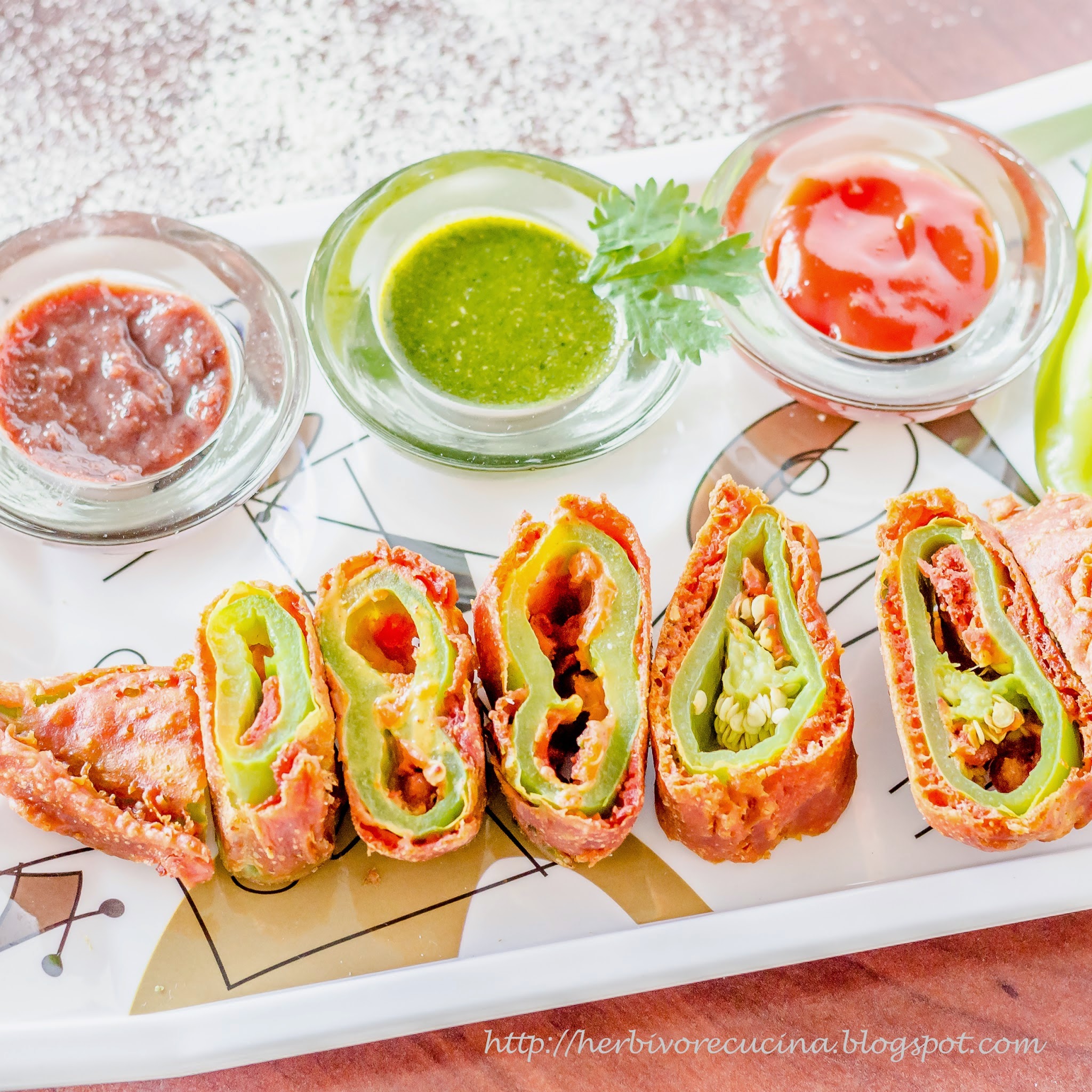 Method
Wash the chillies and let them dry on a kitchen towel. In a mixing bowl add the flours, chilli powder, asafoetida, turmeric, dhania jeera and salt. Mix well. Now add water as per requirement and make a tick dough that would be good enough to hold on to the chillies.
Add baking powder and mix. Make a slit in the chillies so that the spices will seep in and enhance the flavor. If you do not want the fritters to be very spicy, deseed them. Heat oil to fry. Soak the chilli in flour mixture, coat it evenly with the mixture and drop it in hot oil.
Fry till golden brown on all sides. Drain excess oil and lay it on a kitchen towel. Cut it into bite size pieces and serve hot with Tea and chutneys!!
To make an assorted array of fritters, you can also include Kanda Bhajji, Jowar Vada and Green Moong Dal fritters in your dish.