Inspired by Brazilian Tapioca Pancakes; this TWO ingredient pancake from scratch is the breakfast recipe you have been looking for!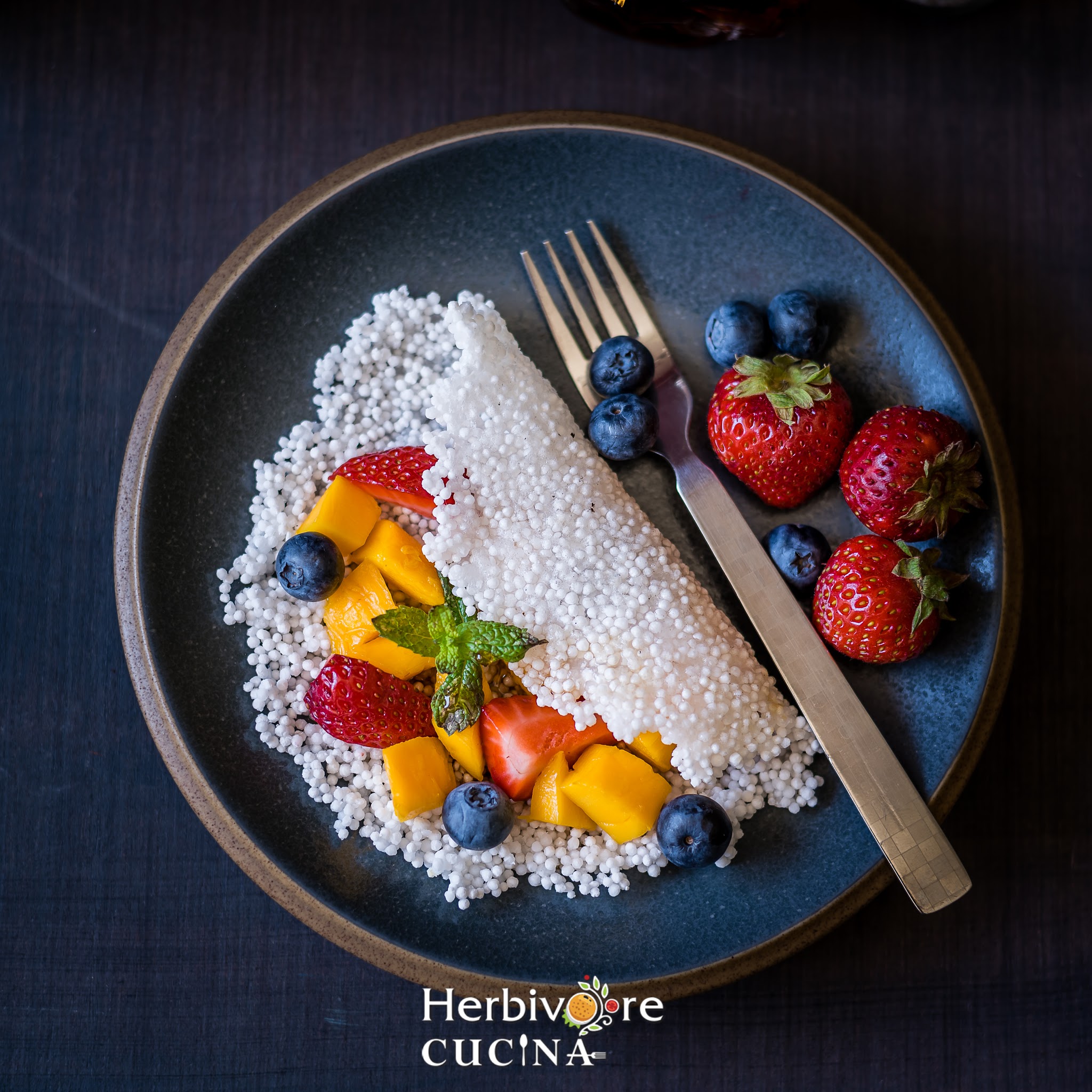 It is Valentines Day tomorrow and today we are showcasing our Pancake skills for #BreadBakers! Our lovely hostess Wendy from A Day in the Life on the Farm came up with the theme and I LOVED it. I was thinking of making something RED, given it is time to celebrate LOVE! A couple of years ago I posted Red Velvet Aebleskiver Pancakes for Valentines Day and I did not want to repeat something similar. So I opted for something that is different yet PERFECT for V-day; Brazilian Tapioca Pancakes.
These pancakes are traditionally made from tapioca flour and water. However, I had a BIG packet of mini tapioca in my pantry and tried these pancakes using them. The result was so pretty that I started making these with mini tapioca all the time.
Coincidentally this year Valentines Day falls on an Indian festival day; Mahashivratri. Celebrated in honor of Lord Shiva, a lot of people fast on this day and only consume ingredients like tapioca, little millet, potatoes and yams. Fruits and nuts are also consumed on this day. So this recipe works really well for those who are fasting and yet want to celebrate Valentines Day! It can be a great breakfast recipe for any kinds of Indian fasts.
This pancake recipe needs only two ingredients; unsalted butter and tapioca pearls/tapioca starch. The pancakes can be topped with any kinds of fruits, nuts and maple syrup for a sweet version or bacon, cheese, spinach and sautéed mushrooms for a savory version.
These pancakes do not have any sugar or salt so that the same pancakes make perfect carriers of both sweet and savory toppings. The day I made these to shoot, I decided to serve them with fresh fruits and maple syrup. The colorful fruits complement the white pancakes really well.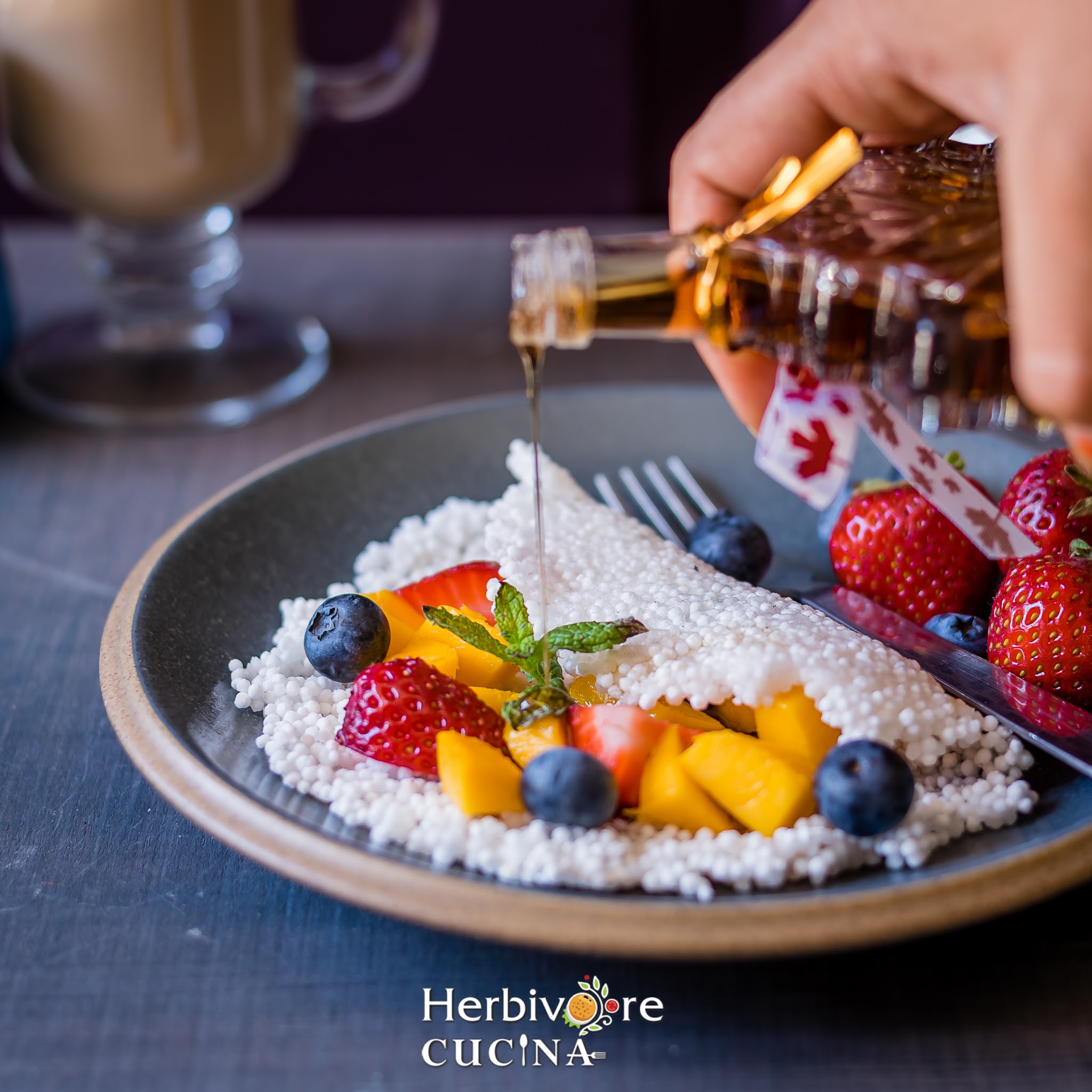 This is the EASIEST pancakes I have ever made. Though made from scratch, they only need a couple of ingredients and no preparation needs to be done. It is as simple as mix, cook and enjoy! Another version of these pancakes involves mixing tapioca flour with water and making a batter. Then the batter can be used to make pancakes. However, after making this version with pearl tapioca, I do not think I am using tapioca flour now! I am too addicted to this version.
I have been thinking of trying out breakfast recipes for the weekend since a while. I was pretty bored of the regular recipes I make. This recipe was just the right one. With no overly complex ingredients or recipe, I can easily make this for a lazy Sunday morning. Better still, serve this with a sunny side up and some mushrooms and you have a great brunch recipe.
Coming to the recipe, this one needs tapioca pearls or tapioca starch and water. I made these with a wee bit of unsalted butter. I have tried this recipe even without the butter. If you are using a non stick pan, the tapioca pancake comes right off in spite of no butter!
The concept in this recipe is that the moist tapioca pearls become starchy when wet and they become soft. While cooking, they tend to stick together without a binding agent. Adding some unsalted butter makes the pancake a little greasy and delicious! Along with maple syrup and fruits like strawberry, blueberries, mango and peach, these pancakes are my latest breakfast addiction! So wait no more, and read the recipe right away. Hope you all have a great Valentines Day with your someone special!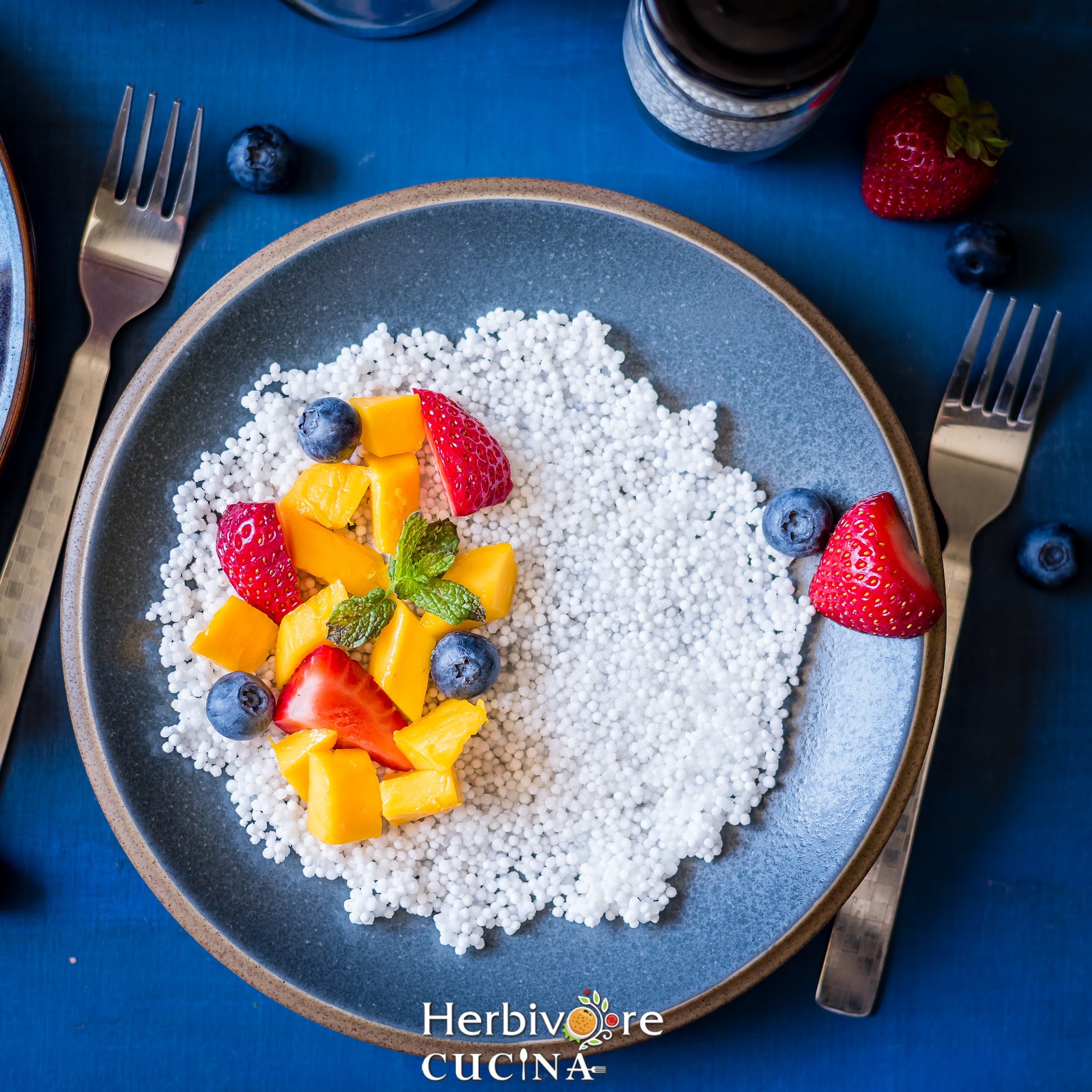 Ingredients
Small Tapioca Pearls 1 cup
Water 2 cups
Unsalted Butter 1 tsp
Mixed Fruits to top
Maple Syrup to top
Pin for Later



Method
Add the water to a plate or flat bowl. Divide the tapioca pearls into four parts.
Heat a sauce-pan on medium flame. Add ¼ teaspoon unsalted butter on it and spread it out.
In a sieve add ¼ cup tapioca pearls and dip it a couple of times in the water. Remove and drain the pearls.
Place the tapioca pearls in a thin layer on the saucepan. The pearls will stick together. Cook for a couple of minutes and turn over. Cook again for 2-3 minutes and remove from pan.
Top these with fresh fruits and maple syrup.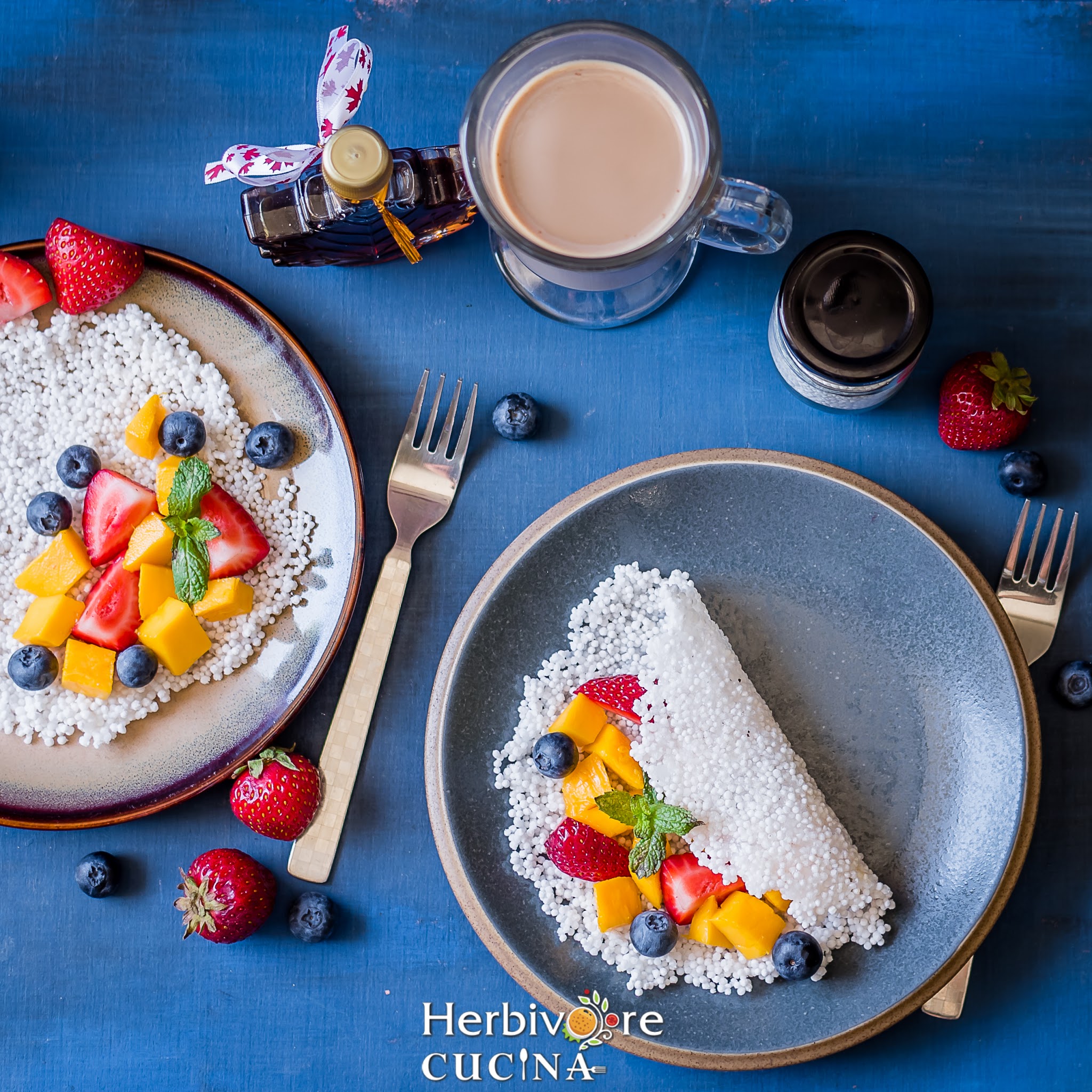 #BreadBakers is a group of bread loving bakers who get together once a month to bake bread with a common ingredient or theme. You can see all our of lovely bread by following our Pinterest board right here. Links are also updated after each event on the #BreadBakers home page.
We take turns hosting each month and choosing the theme/ingredient. If you are a food blogger and would like to join us, just send Stacy an email with your blog URL to foodlustpeoplelove@gmail.com.
Check out the Pancake themed breads that our fellow #BreadBakers have prepared this month: