This is a sponsored post on behalf of California Lavash and I have been compensated. All opinions are 100% my own.
Potato and Peas Samosa Bites; the BAKED version of fried Samosas. These appetizer bites are delicious, super addictive and EASY to make!!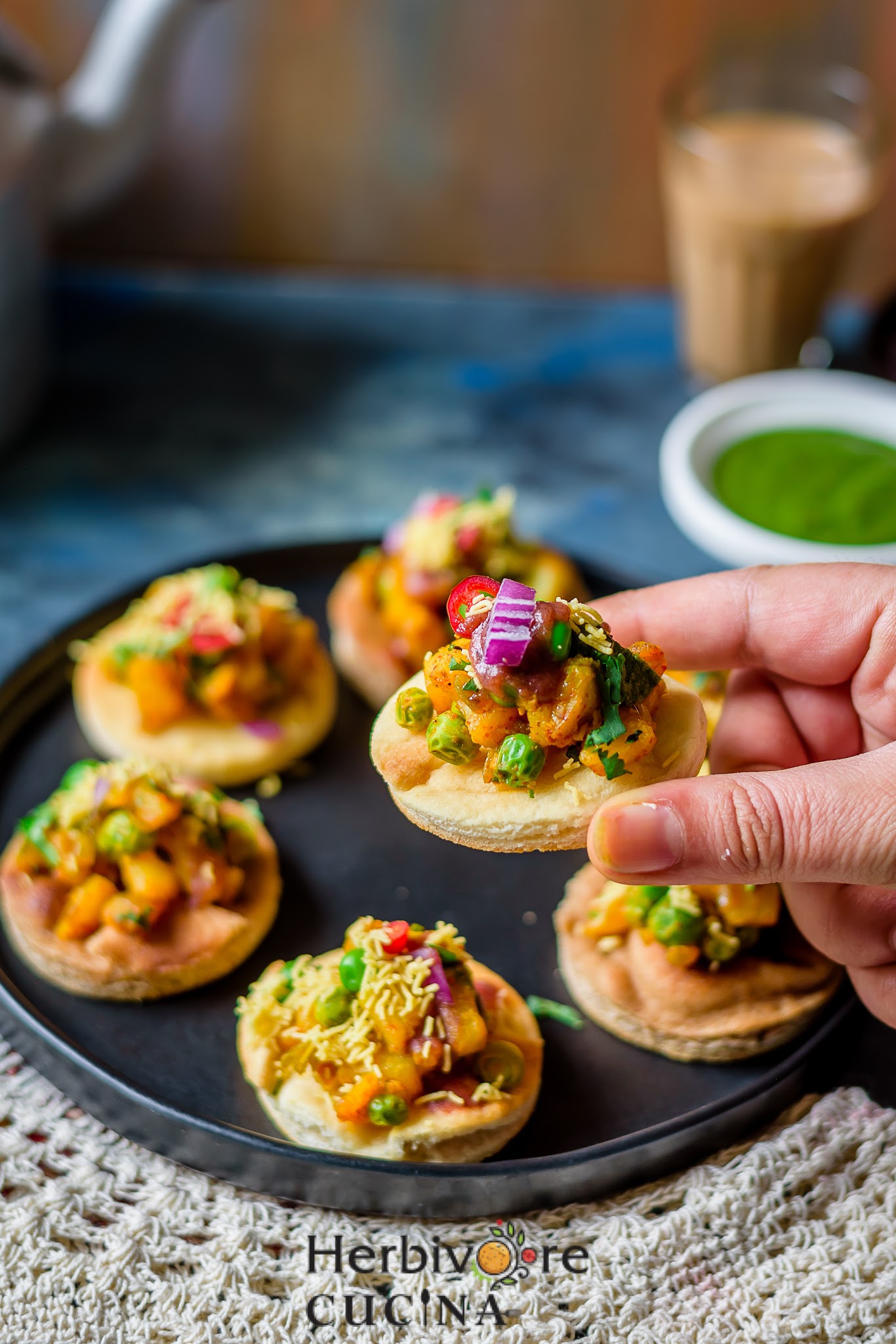 Have you heard of Samosas? That addictive Indian snack that consists of a fried dough covering filled with spiced potato and peas mixture. Samosas are almost like the MUST HAVE appetizer at most parties! They are full of guilt as they are deep fried but happen to be a favorite in our home!!
From being a great snack for get togethers to something that completes movie nights, Samosas are a must have in all our parties. Hot samosa and piping hot chai make the most addictive snack for a rainy day!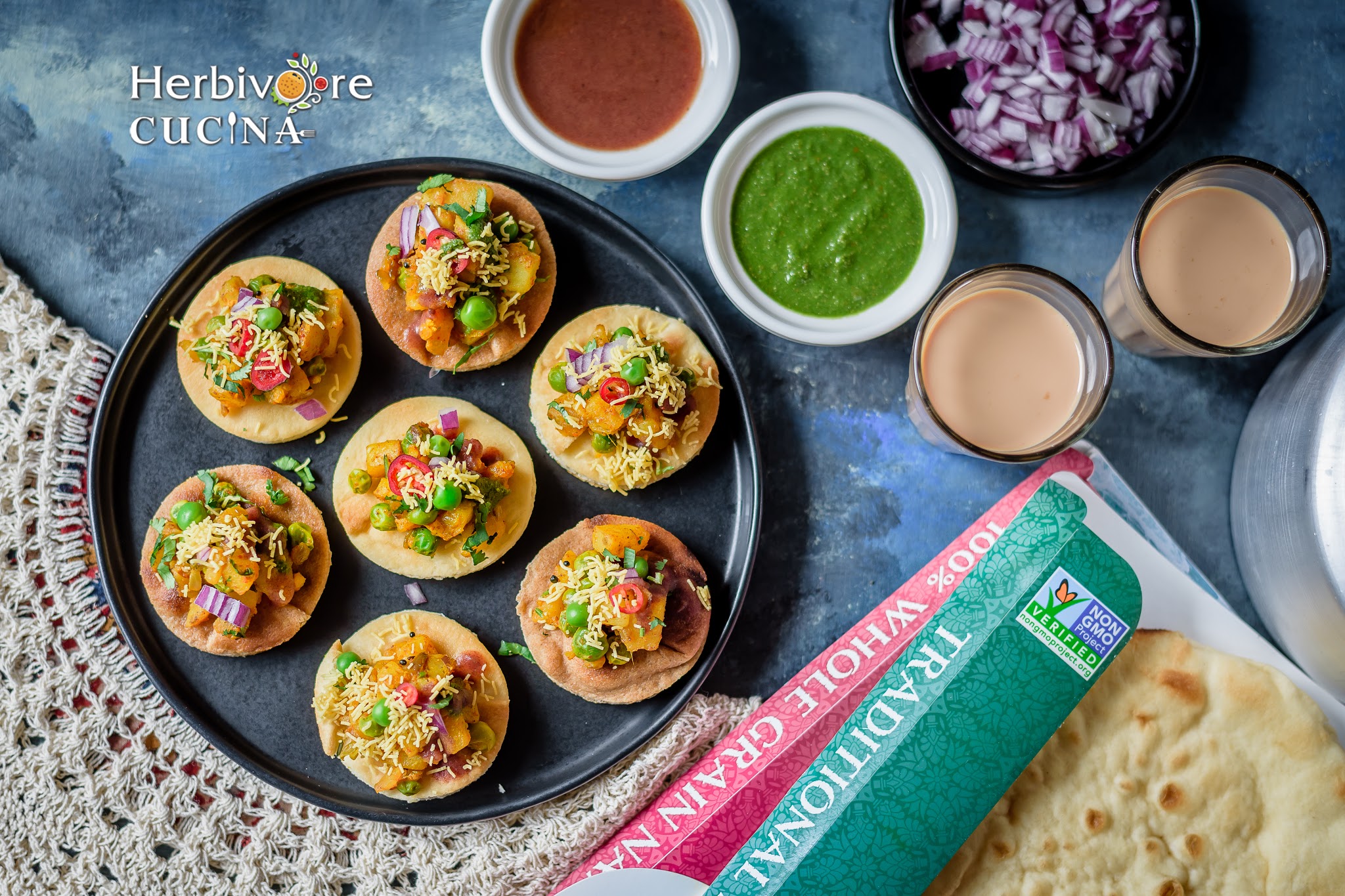 I have tried various versions of samosa at home. Some with changed fillings, some with a different covering and some baked instead of fried. This is my favorite variation to the Samosa! This appetizer needs no frying, can be easily customized and is great for parties.
Most of the elements in this one can be made before hand or bought from the store. For this appetizer I used the Naan bread from California Lavash. They are soft, super delicious, Vegan and made from natural ingredients. I am a complete fan of their products; Naan, Lavash and Pita Breads. I always make it a point to bring atleast one packet home when I shop for my groceries.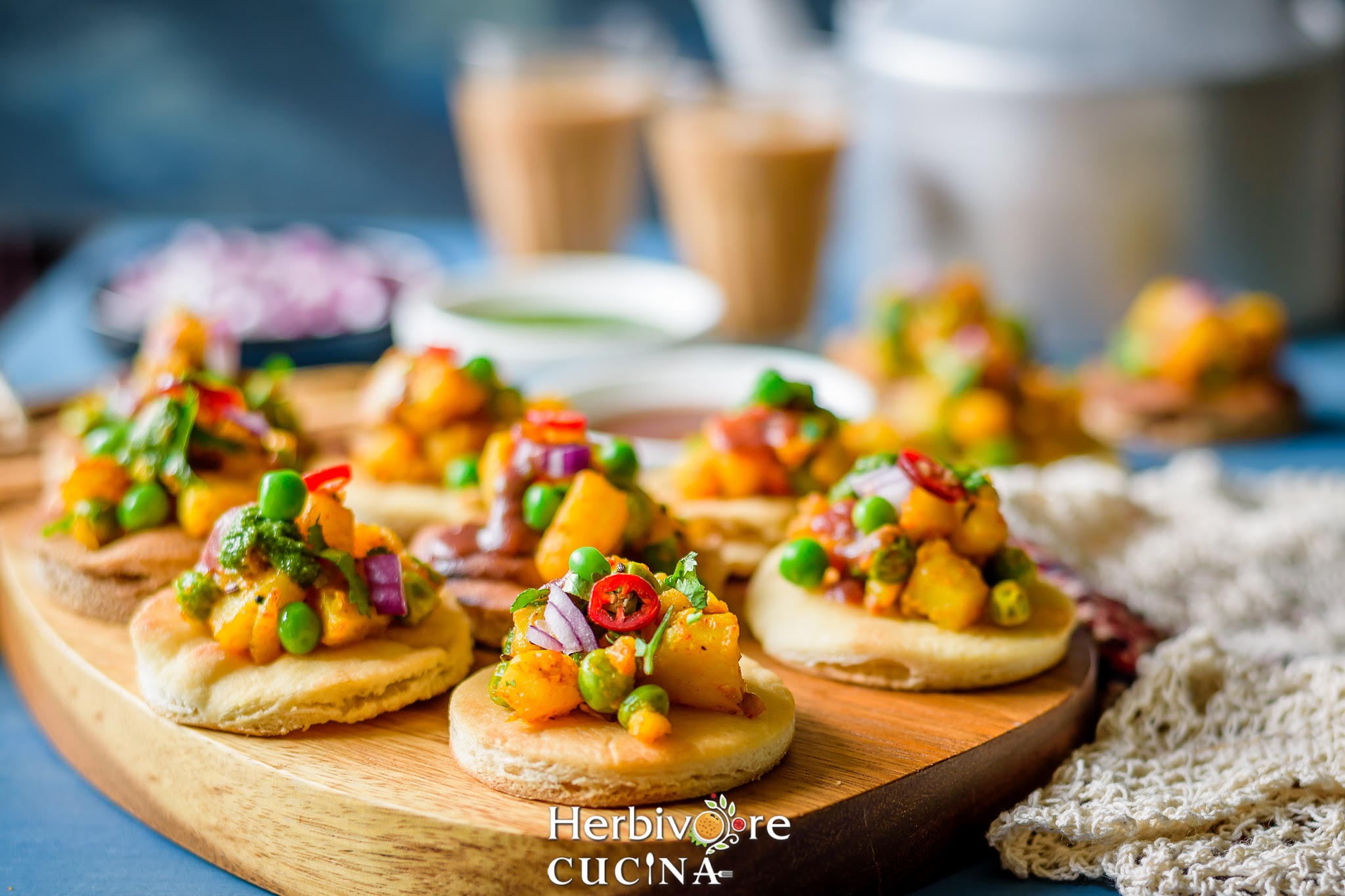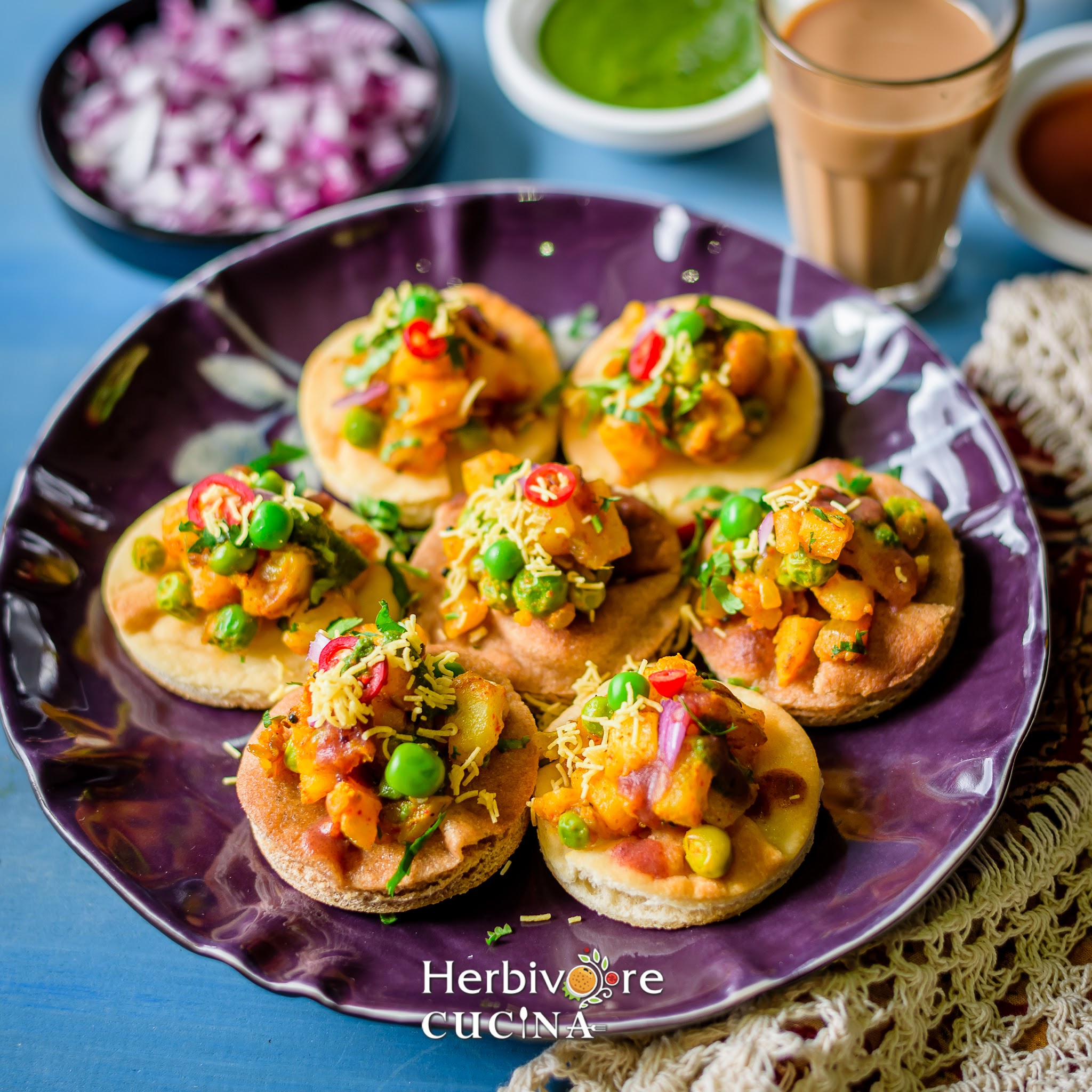 Lately I have been trying to make something yummy using their products and this is the second one. The first recipe I tried was this Cauliflower Peas Naan Pizza. And I promise you I shall post some more recipes soon.
Coming to today's recipe, this appetizer is such a treat to have and pretty easy to make, given that most elements can be made before hand. I decided to go with the classic combination and so made the potato peas stuffing. However, the same can be replaced with paneer, tofu, egg bhurji or your favorite meat.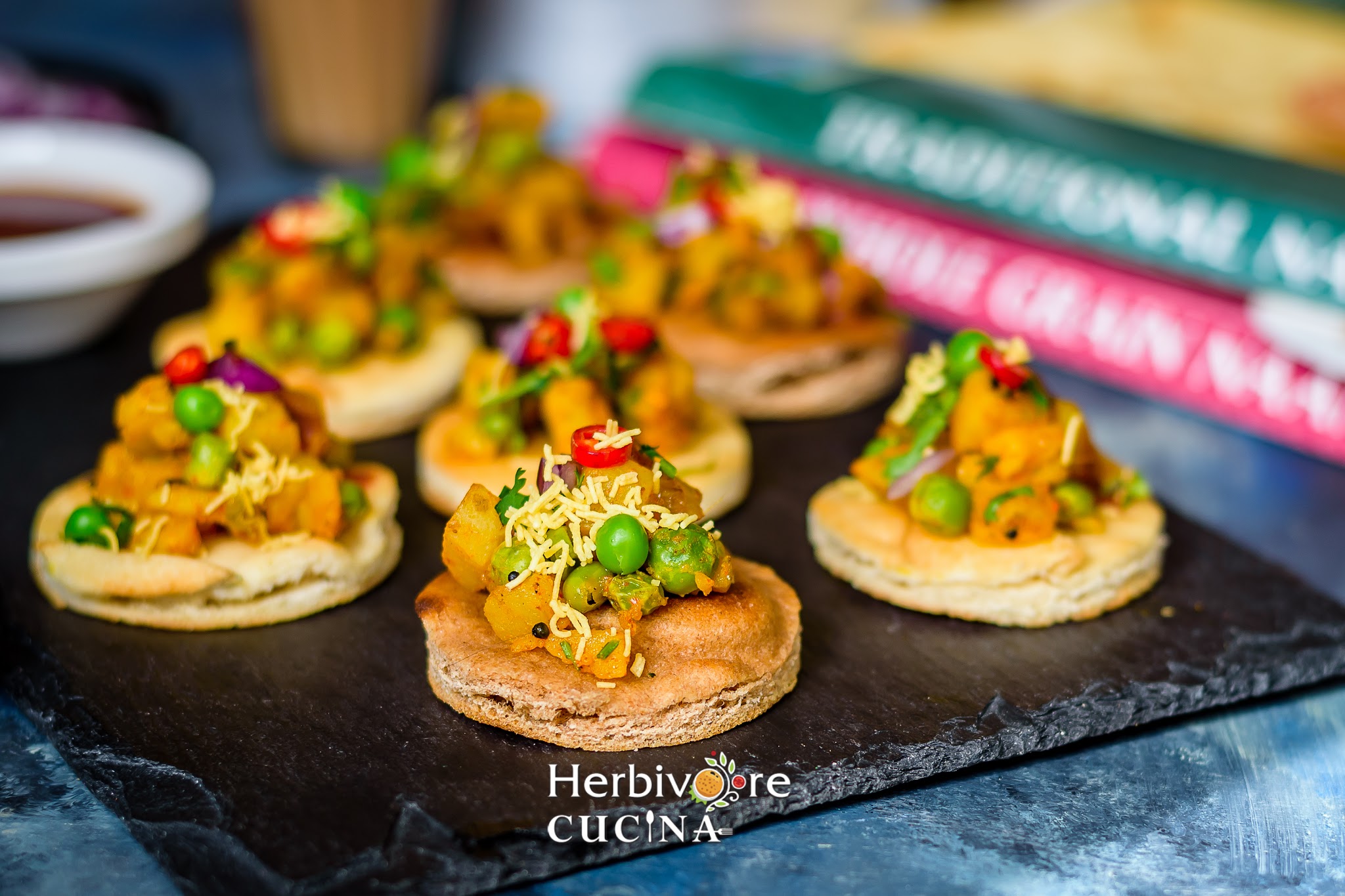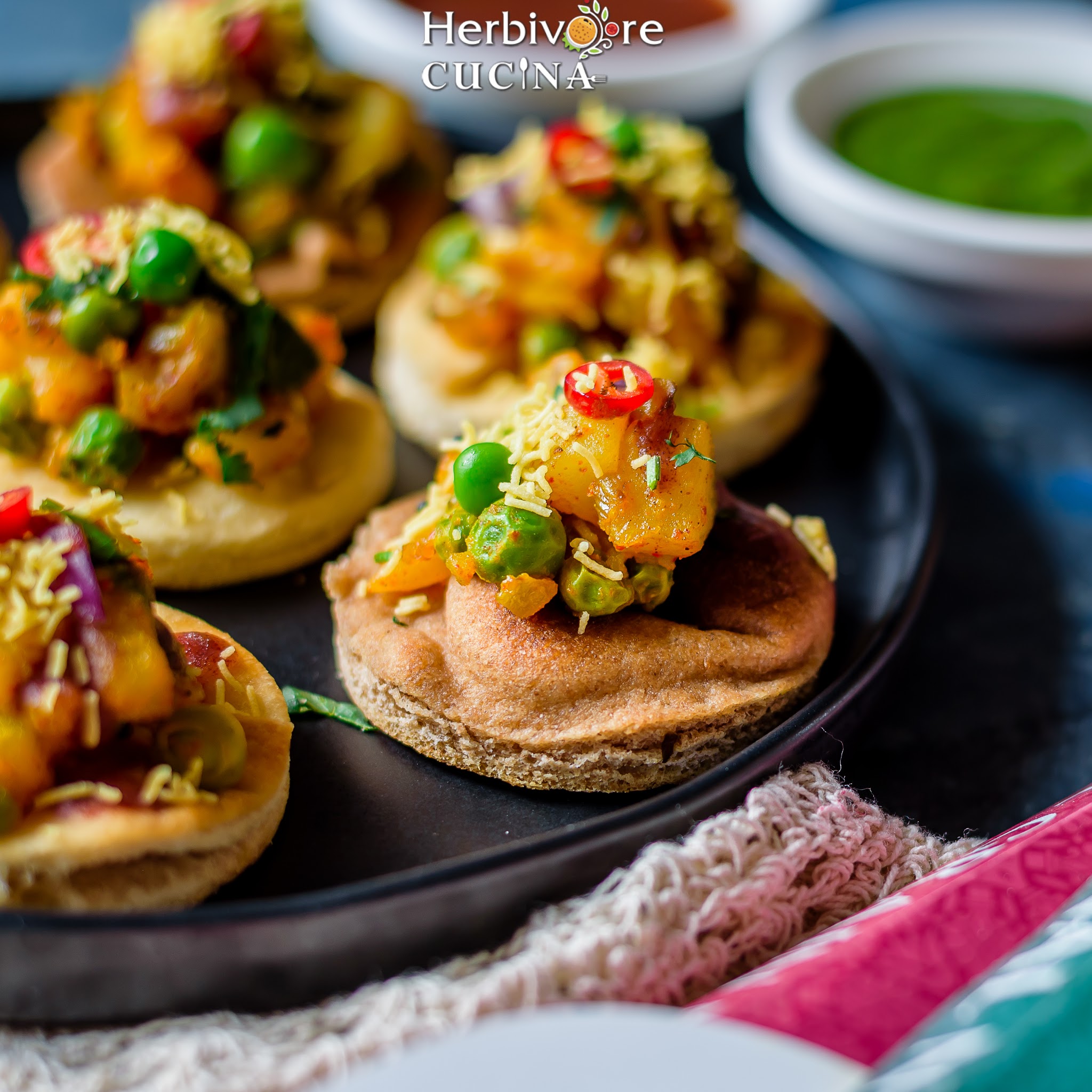 This can be prepared in advance, the chutneys or sauces can be store bought and of course Naan from California Lavash! I set everything up as a bar; baked naan, filling and the toppings. I let each guest make their own based on how spicy or sweet they like theirs. It was a great hit! So I decided to make them again and post them here.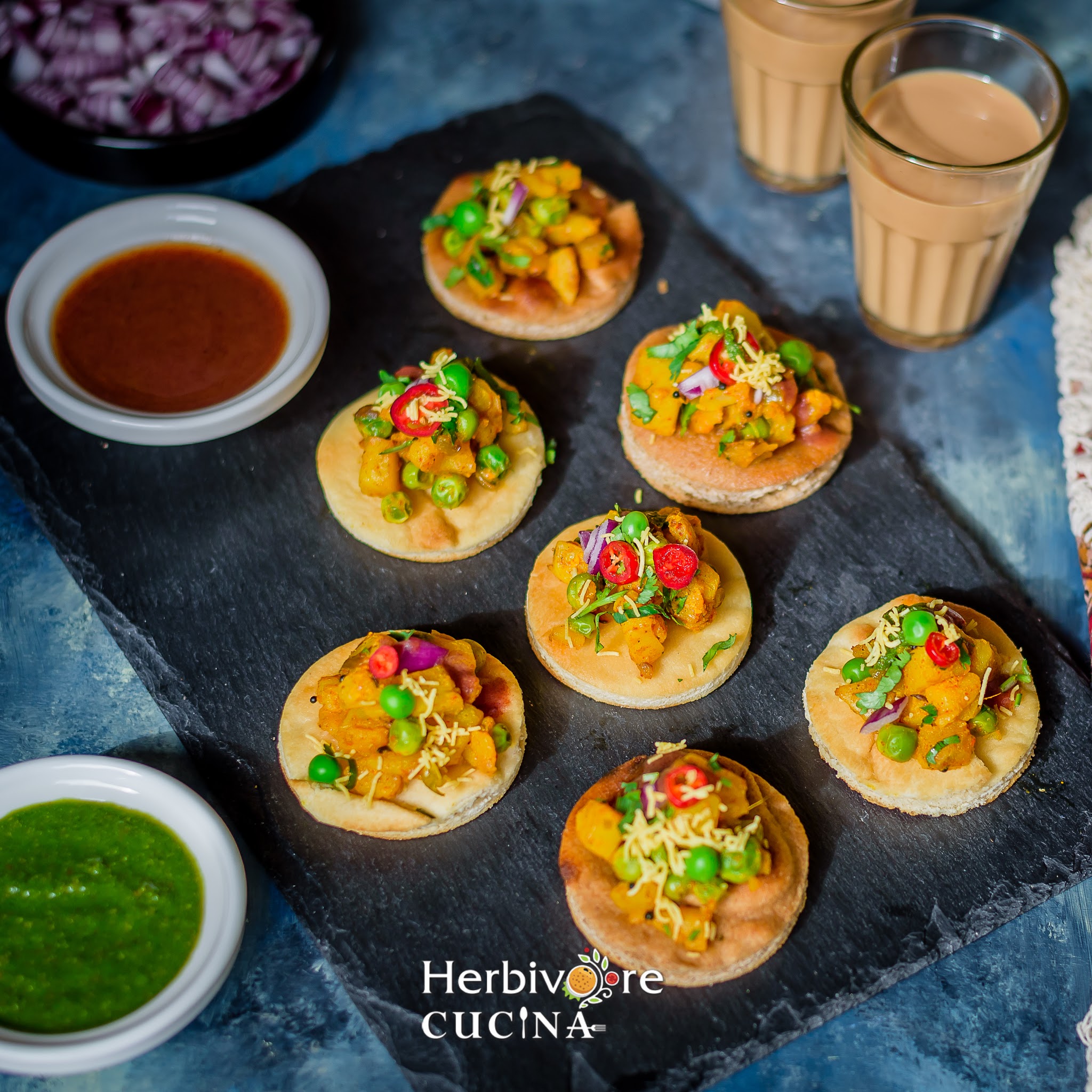 Variations
For this recipe I used regular and wheat naan. Garlic naan or any flavor of your choice works well too. I used a cookie cutter to make rounds of the naan. The same can be made using triangles. I gobbled all the sides of the naan so I was okay making the rounds too!
If you do not want to bake these, you can crisp them on a tava too. Just add some butter to crisp them if desired.
You can also use the same rounds to top them with a variety of toppings. And yes, adding some CHEESE is always a great idea! Top these bite sized appetizers with your favorite toppings and enjoy!
Love Samosas? Try these Baked Samosa Puffs too. They are also addictive for sure!
Pin for Later

Ingredients
Potato 2 medium
Green Peas ½ cup
Onion 1 medium, diced
Garlic Ginger paste ½ tsp
Oil 1 tbsp
Red Chilli Powder ½ tsp
Turmeric Powder ½ tsp
Mustard Seeds ¼ tsp
Cumin ¼ tsp
Salt 1 tsp
Sugar ½ tsp
Lemon Juice ½ tsp
Naan 1-2
Spicy Cilantro Chilli Chutney
Sweet Tamarind Chutney
Sev/Fried noodles as required
Cilantro
Method
Pressure cook the potatoes and peel them. Chop to small pieces. Put peas and ½ cup water in a bowl and microwave for 3-4 minutes. Drain and set aside.
Heat oil in a pan. Once hot, add mustard seeds. Once they pop, add cumin seeds. Let them pop and then add in garlic ginger paste and half the diced onions.
Let the onions cook and then add in potatoes and peas. Also add in turmeric powder, red chilli powder, salt and sugar. Mix well and cook for a few minutes.
Turn down the flame and add lemon juice. Mix well and let the mixture cool.
Meanwhile, preheat oven to 350 F/ 180 C. Using a cookie cutter ( I chose a 3 inch round cutter) make bite size rounds from California Lavash Naan bread. I used a one regular naan and one whole wheat naan.
Brush the rounds with some oil or butter (optional). Place them in the oven and bake for 5-6 minutes; till they are crisp.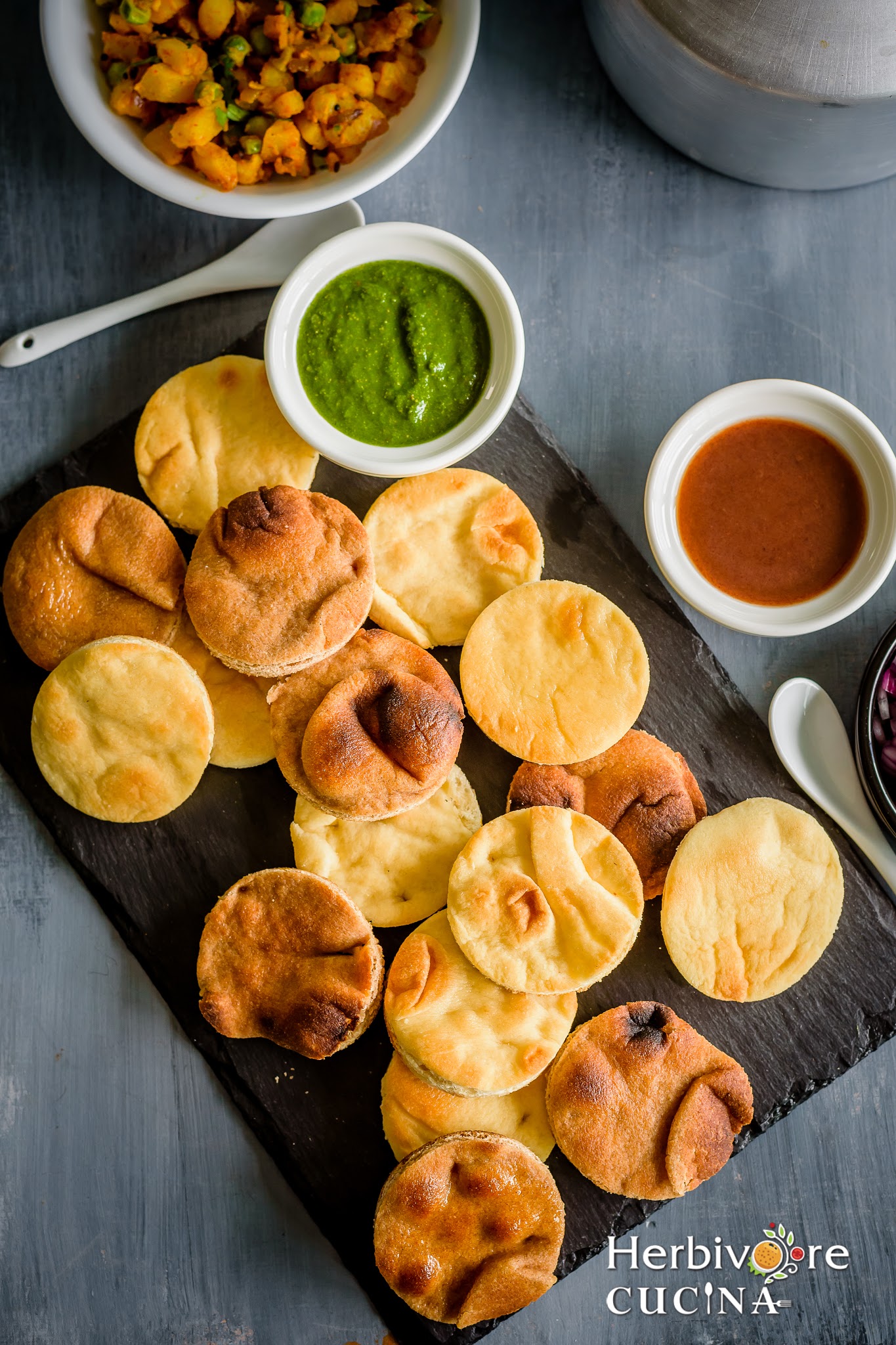 Remove from oven and set aside. Add one tablespoon of the potato peas filling on each of them.
Top with Spicy Cilantro Chilli Chutney, Sweet Tamarind Chutney, Sev/Fried noodles and Cilantro. You may also add some pomegranate seeds. Serve immediately.