Perfectly crisp dosas made with minimal preparation; this version can be made without soaking and grinding rice and lentil. The recipe is GREAT for a snack or for dinner!
Some of the links below are affiliate links, meaning, at no extra cost to you, I will earn a commission if you click through and make a purchase.
Dosa, a crisp lentil and rice crepe from India is super delish to enjoy. Enjoyed as breakfast or a quick dinner, these crepes are generally served with an array of chutneys and sambar.
These crepes are generally made by soaking rice and lentil (urad dal), grinding it and fermenting it for a few hours. The batter is then used to make crepes on a hot griddle or tava. The entire process takes close to 24 hours to get everything together.
An easier way to make these crepes at home are to skip the first two steps and ferment a mixture of rice flour and urad dal flour. The recipe shortens the time required from 24 hours to 8-10 hours. So plan to make dosas and get them for dinner the same day! As simple as that!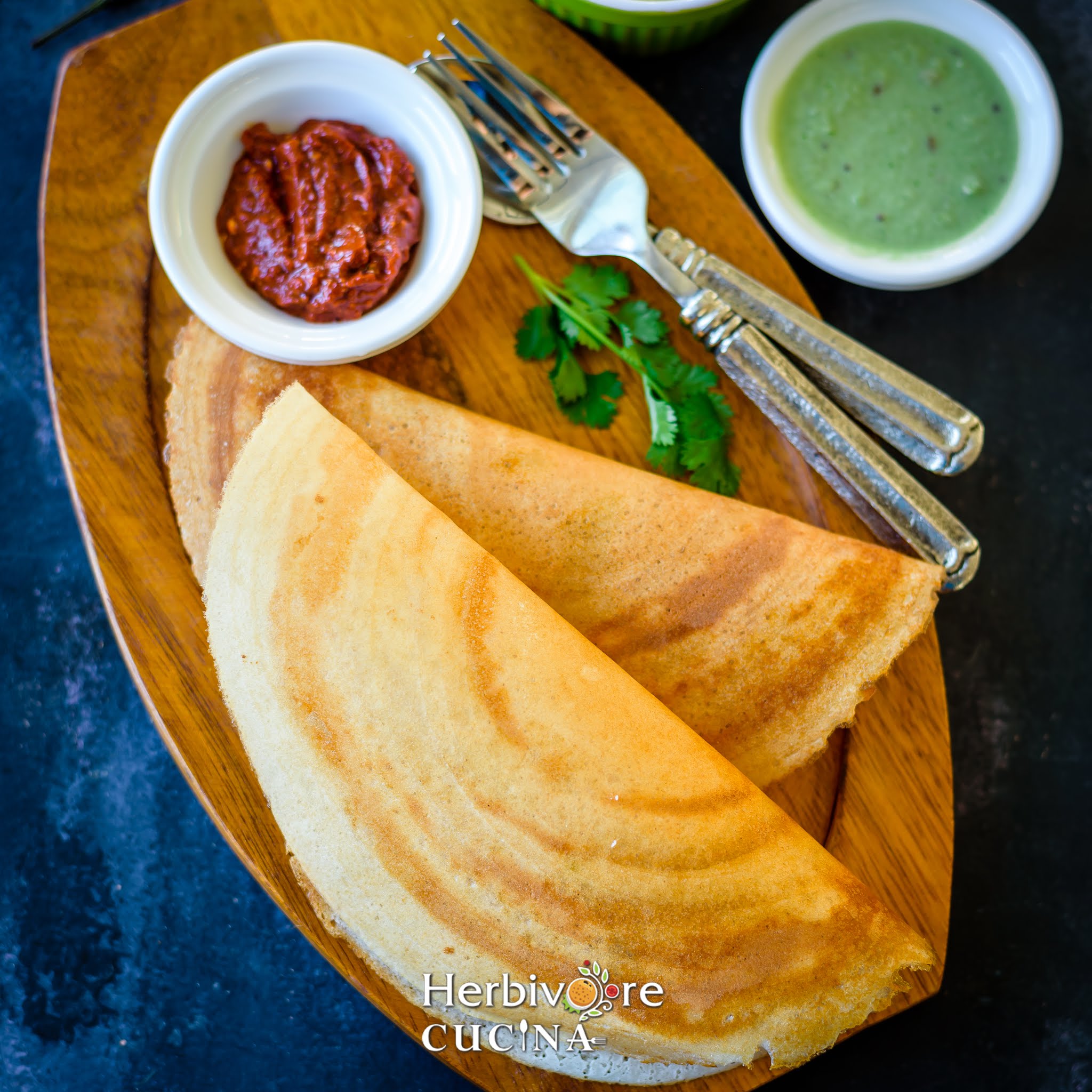 How to get the NO-GRIND batter right each time?
This batter needs ground rice and urad dal. The ground flours are available to buy off the shelf or make it yourself. I like to use my NutriMill to mill the flours to a fine consistency and use the freshly milled flours to make the batter. That way, I know what rice and dal goes into my batter and I can adjust the consistency of the flours too.
The rice I use for the recipe is Idli Rice and the Urad Dal is the Gota Urad Dal. Both are easily available in most Indian stores and on Amazon. The proportion of rice to dal is 3:1; the same as traditional dosa recipe. While I add some fenugreek seeds to the traditional recipe, I skip them in this. The rice flour results in crisp dosas without having to add anything extra.
Given that the batter is made using flours, ensure the water is not too much while fermenting. There is really no way to remove the excess water after fermenting. So if you end up with a thin batter, add some rice flour at the end to make the batter thick.
How are these different from regular Dosas?
As mentioned above, these crepes are made from fermented flours instead of soaking and grinding. The time reduces considerably to make the batter.
Besides the time taken, the flavor varies a little. If the flours are store bought, they tend to be super fine and that changes the texture of the final product. If you like the dosas with slightly coarse flour, use a mill or a high power blender to make the flours at home.
The fermented batter made from slightly coarse lentil and rice does give flavor and texture similar to the traditional version. This is definitely a short cut version and might vary slightly from the actual recipe. But if you want dosas in under 12 hours; this recipe is a keeper!
What to serve with these Dosas?
Dosas make a great breakfast or dinner recipe. There are plenty of options to make the dosas more interesting. From converting the simple dosa to Indo-Chinese version by adding noodles to it or to a more spicy version using Mysore Masala powder, dosa is a versatile dish that can be customized easily.
These dosas taste awesome with the same condiments and sides as regular dosas. If you are looking for dipping sauces (chutneys) and sides; try these: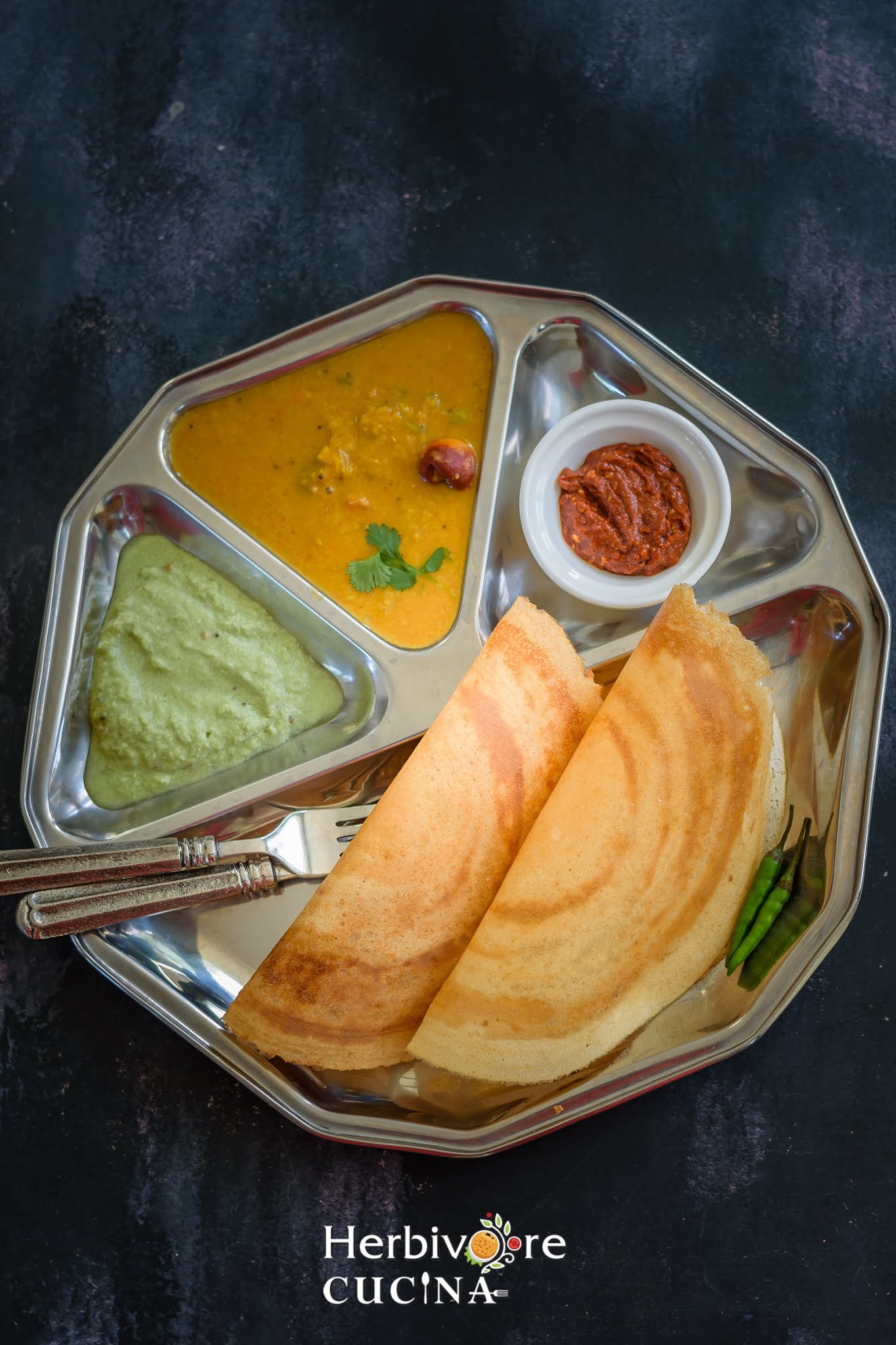 Ingredients
Rice flour 3 cups
Urad Dal flour 1 cup
Salt 1 ½ tsp
Water 2-3 cups
Oil as required
Method
To make the dosa batter
In a bowl mix together rice flour, urad dal flour and salt. Add in water as needed to form a batter.
Ensure there are no lumps and the consistency of the batter is thicker than pancake batter.
Leave the batter in a warm place to ferment for 8-10 hours. It is super easy to make the batter in the Instant Pot using the 'Yogurt' function. Check out the detailed recipe here.
Once the batter is fermented, ensure the consistency is maintained. In case the batter is too thick, add some more water and mix well. The batter can be refrigerated for 4-5 days.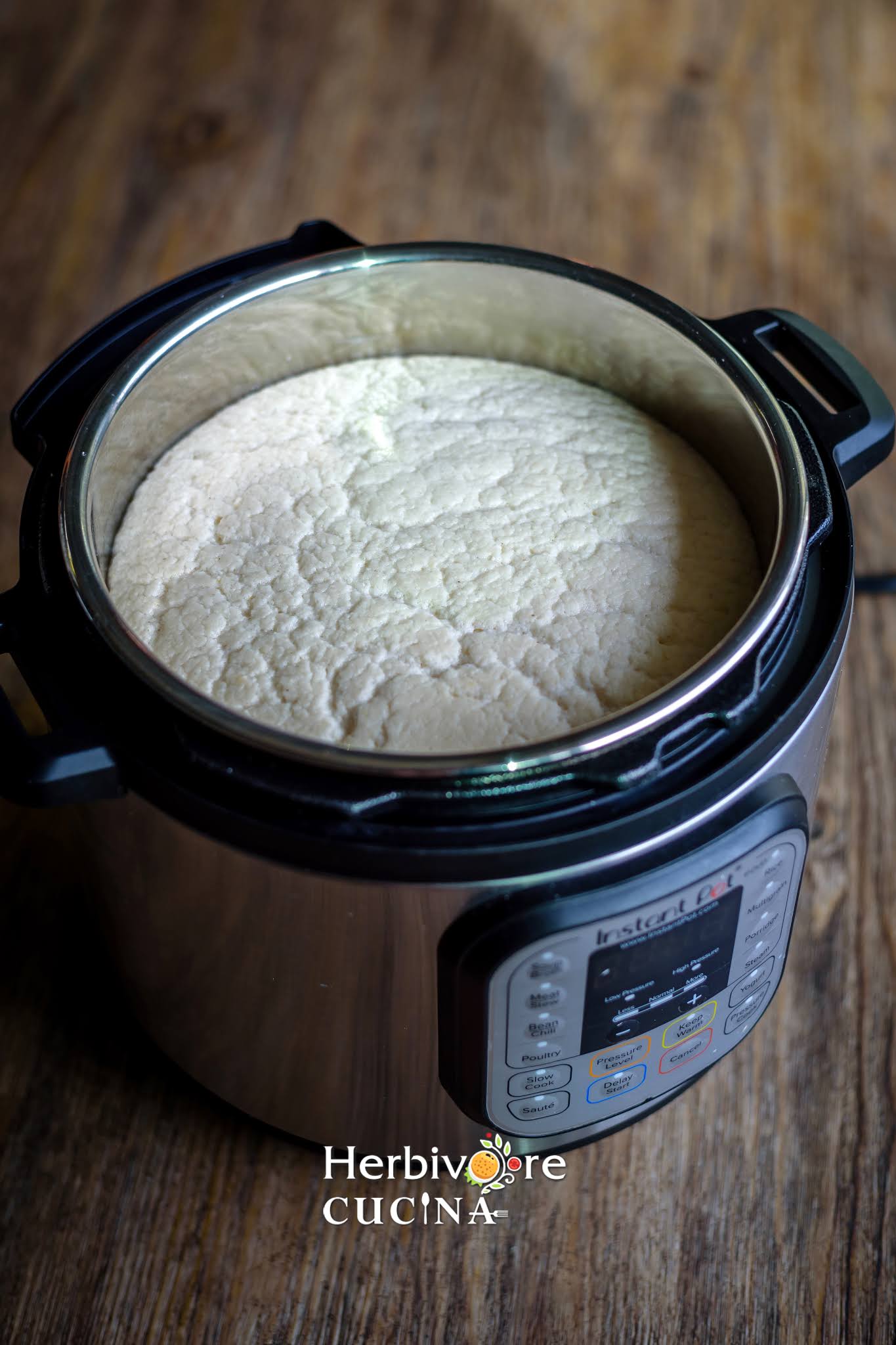 To make the dosas
Heat a cast iron griddle or tava. Add some oil to grease the tava.
Take a ladle full of batter and spread it evenly on the griddle. Let the dosa cook till it is light brown.
Flip over, add some more oil/ghee and cook for a couple of minutes.
Serve the dosa with Sambar, Cilantro Coconut Chutney and Tomato Onion Chutney. It tastes best when enjoyed warm.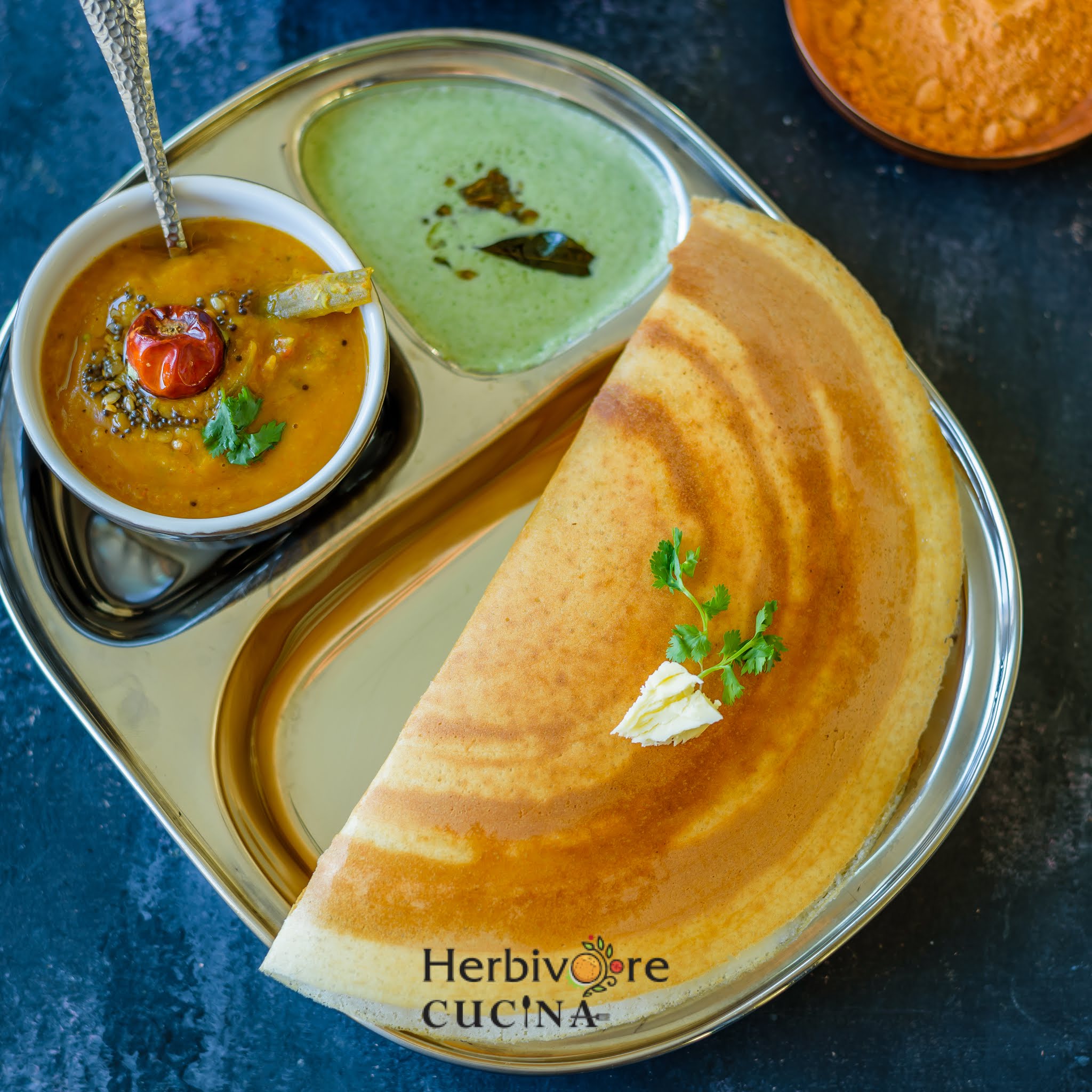 DISCLOSURE: WE ARE A PARTICIPANT IN THE AMAZON SERVICES LLC ASSOCIATES PROGRAM, AN AFFILIATE ADVERTISING PROGRAM DESIGNED TO PROVIDE A MEANS FOR US TO EARN FEES BY LINKING TO AMAZON.COM AND AFFILIATED SITES.