Have you gone to restaurants and ordered a sukha coconut chutney with idli, dosa or vada? We always like to order it as the dry chutney is more flavorful than the wet one, which is generally made by adding water or yogurt. So then the trend from the restaurant continues at home and when we make a South Indian meal, we make this chutney too.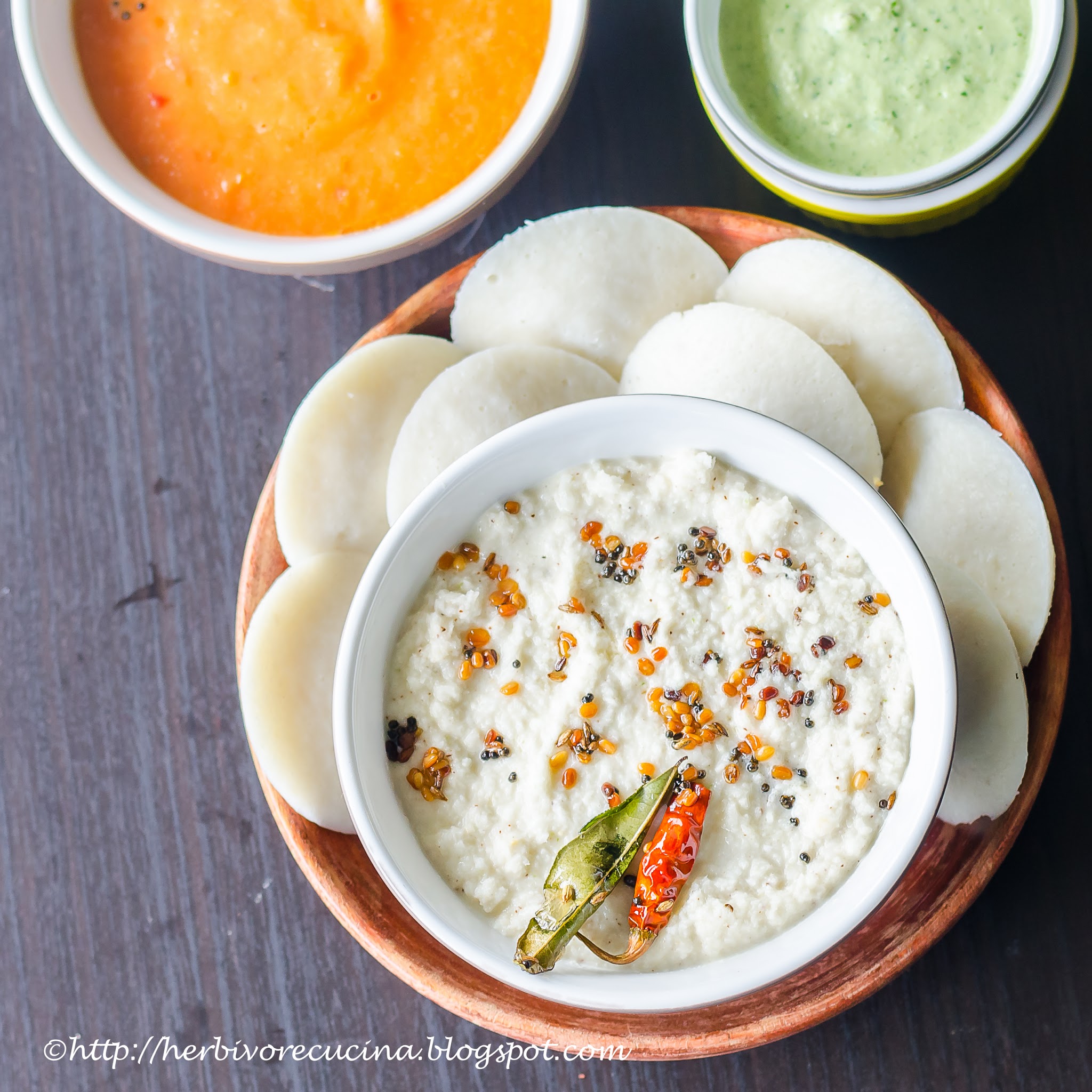 Each restaurant has a different version of this chutney. Some add roasted chana dal or dalia to the chutney, certain places add peanuts. And some people grind this with water, some with coconut milk and some with yogurt. This recipe is a mixture of all the things that we love from different restaurants. We generally do not like peanuts in our chutney so I add dalia. And while I use some of the water from the fresh coconut to grind this one, I add regular water when using frozen coconut.
Last time I made idli I made this chutney with tomato onion chutney, cilantro coconut chutney and sambar. I took the pictures and edited them. But somehow this recipe never made it to the blog. Today while clearing up my memory card I realized this sukha chutney is still not on the blog. So I quickly got down to drafting the recipe and posting it immediately. As I make it so often, I know the ingredients and quantities at the tip of my tongue. So it took me hardly any time to draft out the post! And it is up immediately 🙂 Read on to find out how I make it.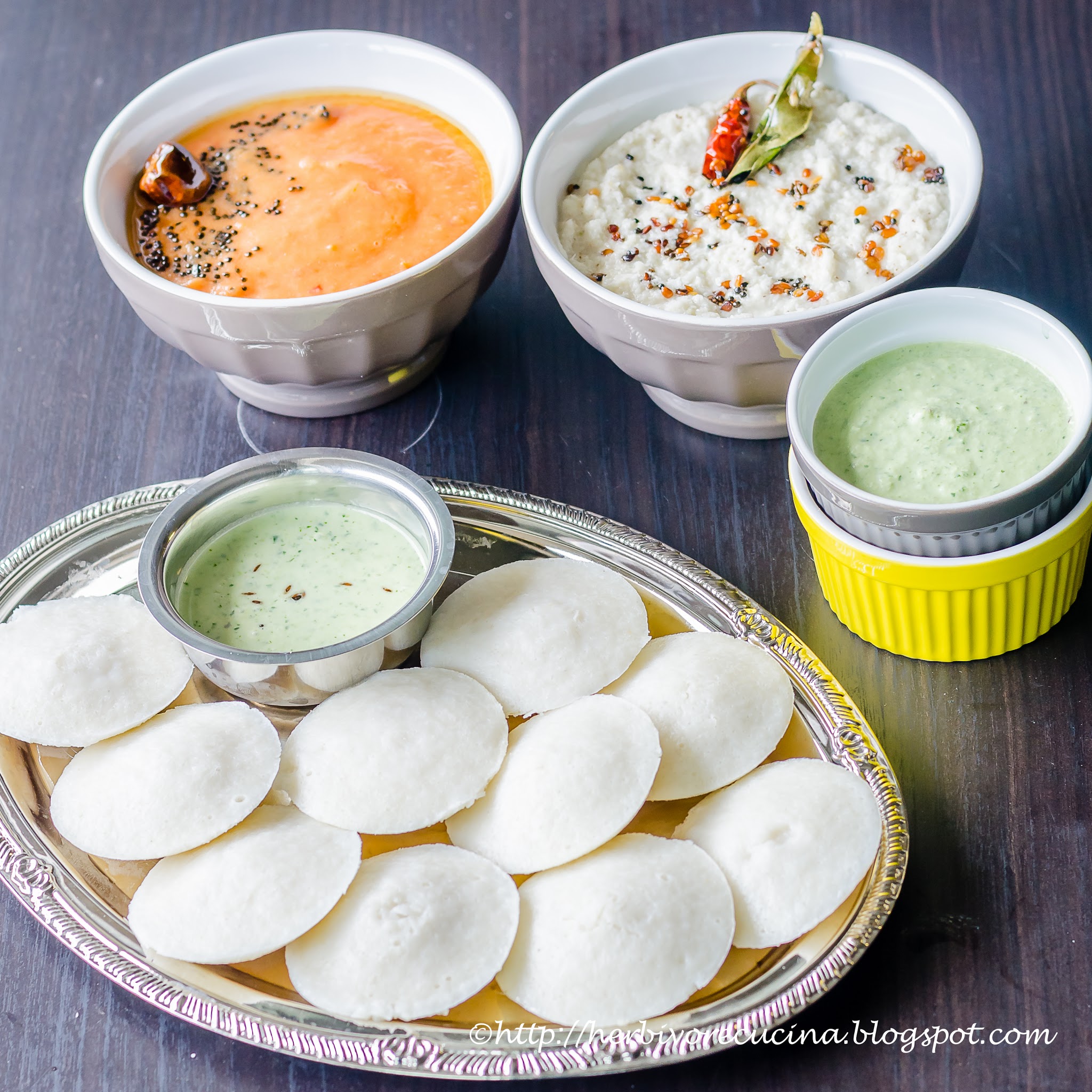 Ingredients
For the chutney
Coconut 1 cup shredded (fresh or frozen)
Green chilli 3-4
Ginger 1 inch
Roasted Chana dal (Bhuna Dalia) 2 tbsp
Salt, Sugar, Lime Juice
Water
For the tempering
Oil
Mustard seeds
Cumin seeds
Urad dal
Curry leaves
Dry red chilli
Green Chilli
Method
In a dry blender jar, crush the bhuna chana dal and set aside. In the same jar, mix coconut, green chilli, ginger and blend to a smooth paste. Add salt, sugar and lime juice to taste and blend again. Use minimum water to get a dry chutney. Then add the crushed chana dal and blend to a thick paste. Remove in a container and set aside.
In a small wok, heat oil and add mustard seeds. Once they pop, add cumin seeds and asafoetida. Then add urad dal, red and green chili and curry leaves. Once the dal browns, add it on top of the chutney.
Serve the dry chutney with rice idli, dosa, uttapam, medu vada or even rice. If you like a wet version, just add some yogurt and mix well. This chutney along with red tomato onion chutney, cilantro coconut chutney and sambar forms the perfect accompaniment for any South Indian dish.