Masala Pav is another delicacy from Mumbai's streets. It is a quick and easy snack made by stuffing spicy tomato-onion gravy inside butter-laden pavs. It also is one of the best ways to use leftover Pav and Bhaji from a meal. This is a delicacy that all street side pav bhaji vendors sell and so do restaurants. In fact a lot of restaurants list Masala Pav Bhaji as an item, serving a plate full of Bhaji along with two of these spicy pavs!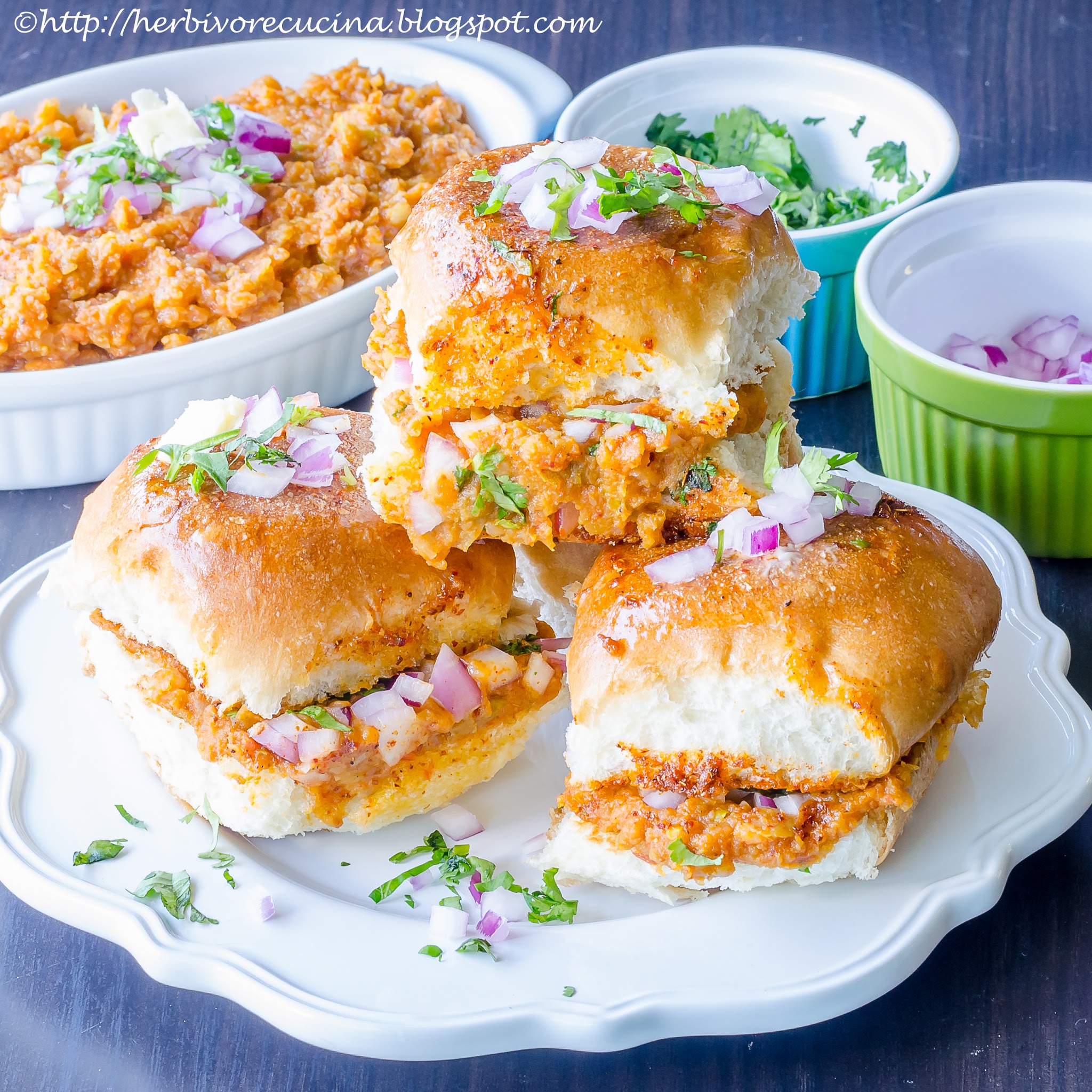 There are multiple ways to make this delicacy. Sometimes, the pav is just roasted on the tava with butter, loads of coriander and pav bhaji masala. Some people prefer to make a mixture of onion and tomatoes and add that along with masala and cilantro. Adding Cheese or Paneer gives other variations of the masala pav. However, the most common way is to add pre-made bhaji from pav bhaji and serve the pavs.
Today, the recipe I post is just that; bhaji stuffed in pav that is roasted in masala and butter. With onion, cilantro and lime juice on top, the pavs are yummy and totally addictive. Plus, it is another way to finish up extra bhaji and pav you had for dinner. And yes, if you have just bhaji left, try this Pav Bhaji Pizza. It is made from scratch and totally delicious!
Ingredients
Pav Bhaji ½ cup
Pav 4
Pav Bhaji Masala 1 tsp
Diced Onion ¼ cup
Cilantro, Lime Juice
Butter
Method
Slit the pav in the centre. Add a teaspoon of butter and sprinkle some Pav Bhaji Masala on it. Place the slit pav on the butter and roast the inside. Once the side is toasted, overturn and toast the other side. Spread 2 tablespoon of bhaji on the inside of the pav. Top with onions, and put the other half of the pav on it.
Add some diced onions, lime juice, cilantro and butter on top. Serve hot.