Braided Breads are not interesting to eat, they also enhance the visual appearance of the dinner table. The braids can be of different thickness, depending on the purpose of the bread. The thin ones serve as breadsticks and thick ones like this recipe are for snacking or to be served as an appetizer with a dip.
This braid bread has two main ingredients to flavor it. Fresh Rosemary gives this bread a nice herby flavor where as the minced garlic gives it the spicy touch. You could also add shredded cheese to the dough to get a cheesy garlic bread. A simple to follow recipe and ingredients just like any other commonly made bread, these lovely braids are sure to lighten up he dinner table!
Ingredients
Allpurpose Flour/Maida 3 cups
Rapidrise Dry Yeast 1 sachet (2 ¼ tsp)
Olive Oil 3 tbsp
Minced Garlic 4 tbsp
Fresh Rosemary 2 tbsp
Garlic Salt 1 tsp
Salt 1 tsp
Sugar ½ tsp
Warm Water 1 cup (100-110 F)
Butter 1 tsp
Method
In a cup of warm water, add the rapidrise yeast, sugar and 1 teaspoon salt. Let the mixture stand for ten minutes till it foams. In a large mixing bowl, mix flour, 3 tablespoon Olive Oil, Minced garlic, chopped rosemary and garlic salt. Pour the frothy yeast into this mixture and make a soft dough. Add little water if required and knead well. The mixture may be sticky at first, knead it well till it converts to a soft dough. Apply oil over the dough and place it in a large bowl, cover it with a moist cloth and let stand for 45 minutes.
Preheat oven to 400 F/200 C. After 45 minutes, the dough will be almost double it's size. Punch down the dough and knead it for 5 more minutes. Divide the dough into two parts Further, from each part make 3 small balls. Roll each of the 3 balls to make a long and thin ropes of almost same thickness and length. Stick one edge of all 3 ropes and make a braid. The braid should have some space between the knots to allow the bread to rise. Complete the braid and press the other ends together to complete the braid. Ensure that it is stuck well else the braid will open up in the oven. Place the braid in a greased baking tray and let it rest for 10 minutes. Transfer the baking tray to the oven and bake till the crust turns golden brown.
Remove from oven and quickly brush some butter on it. Transfer to a cooling rack. Serve warm as a side to soups or pastas, or enjoy it by itself with some butter!!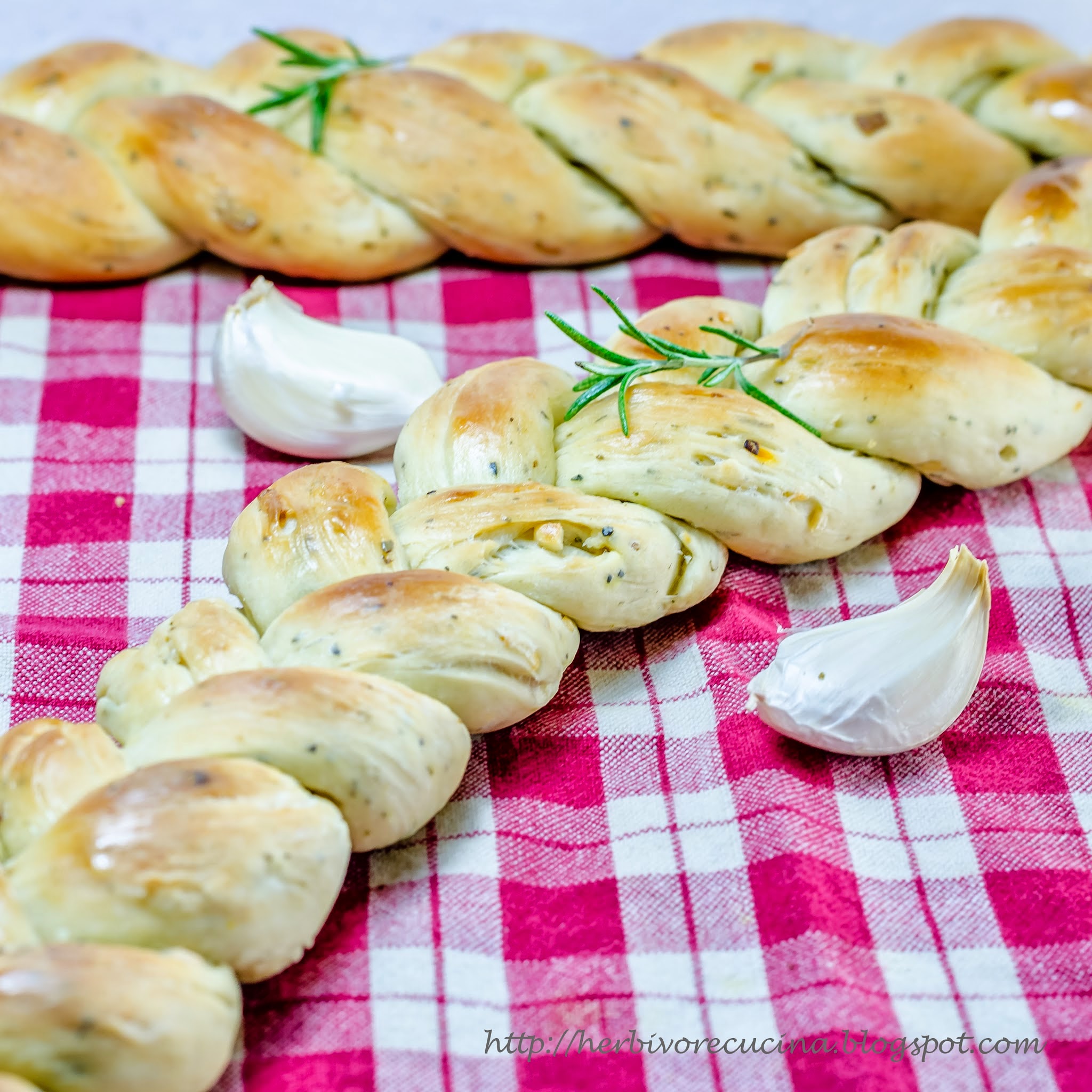 Other interesting breads:
Garlic Breadsticks: Dominos Style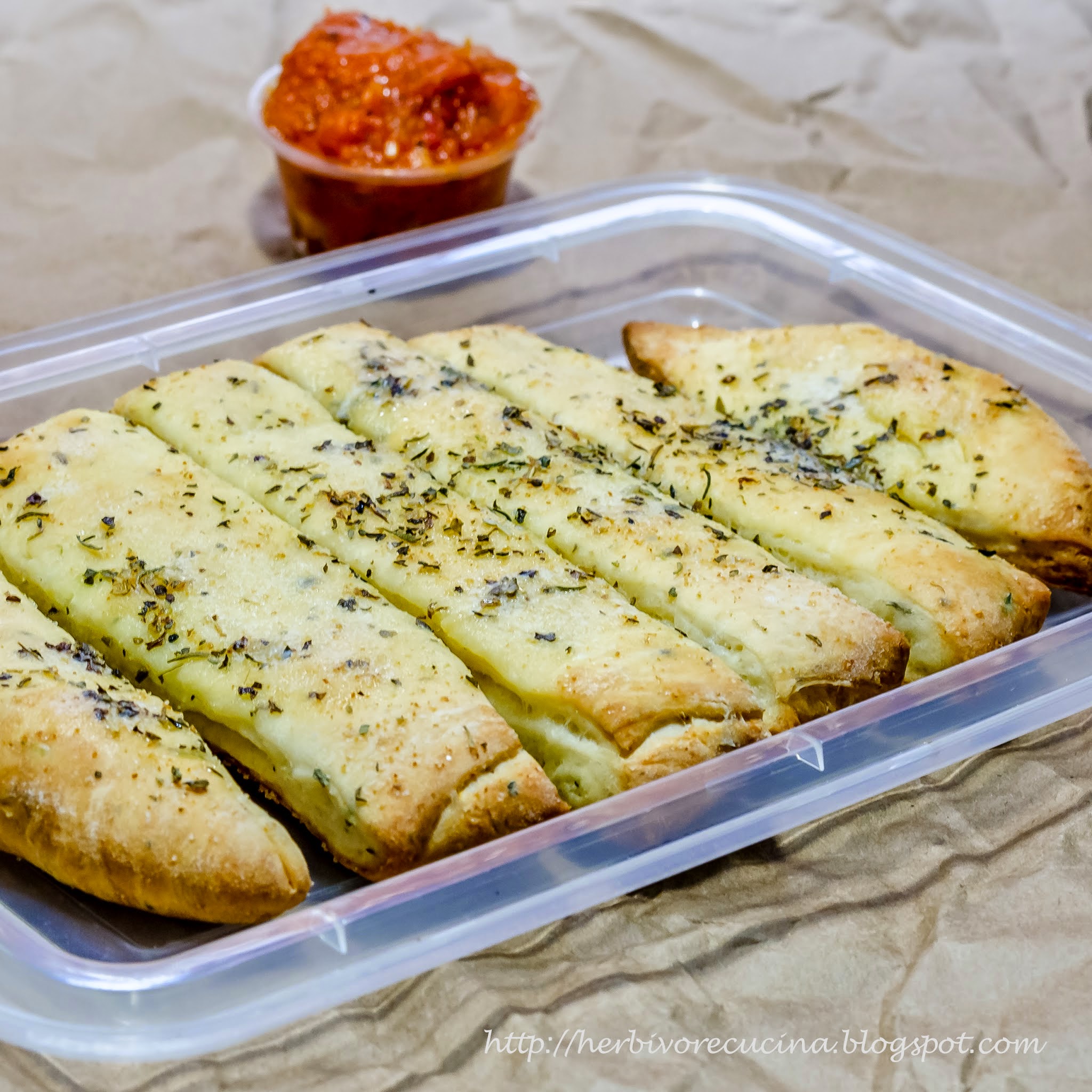 Cherry Tomato and Olives Focaccia