Blogging Marathon #65 Week 4 Day 1
Theme: One Sauce, Two dishes
Dish: Schezwan Sauce


Schezwan sauce or Szechuan sauce, an essential condiment in all Indo-Chinese dishes needs no introduction. Every course of Indo-Chinese has this sauce in it. Whether it is appetizers like schezwan fingers, schezwan potatoes or main course items like vegetables in schezwan sauce or even schezwan rice or schezwan noodles; every dish has it! So for a family that loves their Indo-Chinese dishes at home, this sauce would have a permanent place in the refrigerator!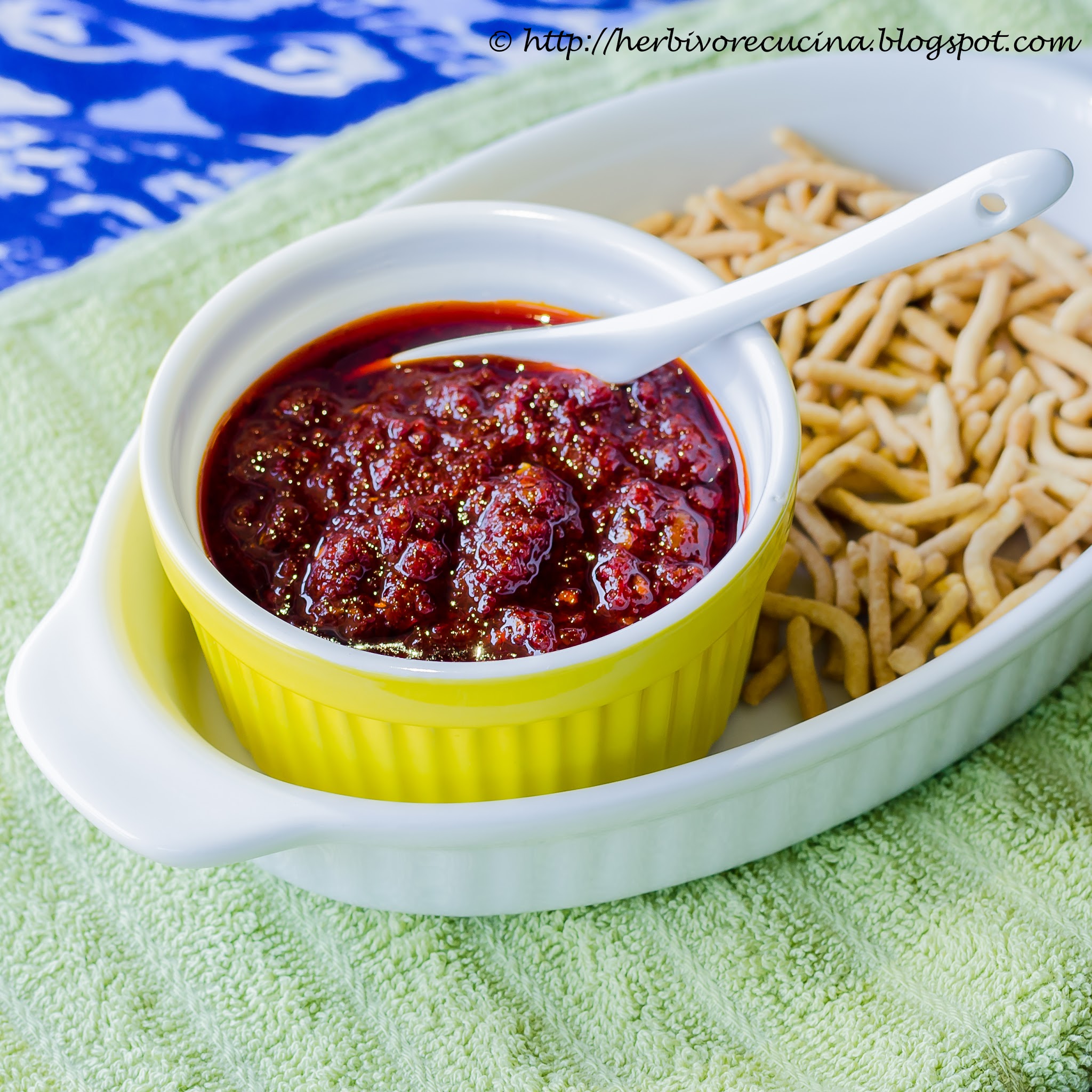 Our family is just like that. We love all these dishes and so home-made schezwan sauce is always found in the house. Not only Chinese, this sauce has now found a place in all cuisines from Schezwan Dosa to Schezwan Vada Pav. This spicy sauce tastes amazing with all kinds of pakodas and even with parathas.

So, today on the first day of week 4 of Blogging Marathon, where the theme is to make a sauce on day one and two dishes using the sauce on the following days I chose this spicy yet delicious sauce. The recipe is a simple one and can be made in advance. In fact, it should be made in advance as the taste deepens as the days pass. Making the sauce a couple of days before you want to use it is the best. The flavors get completely absorbed and the sauce tastes amazing.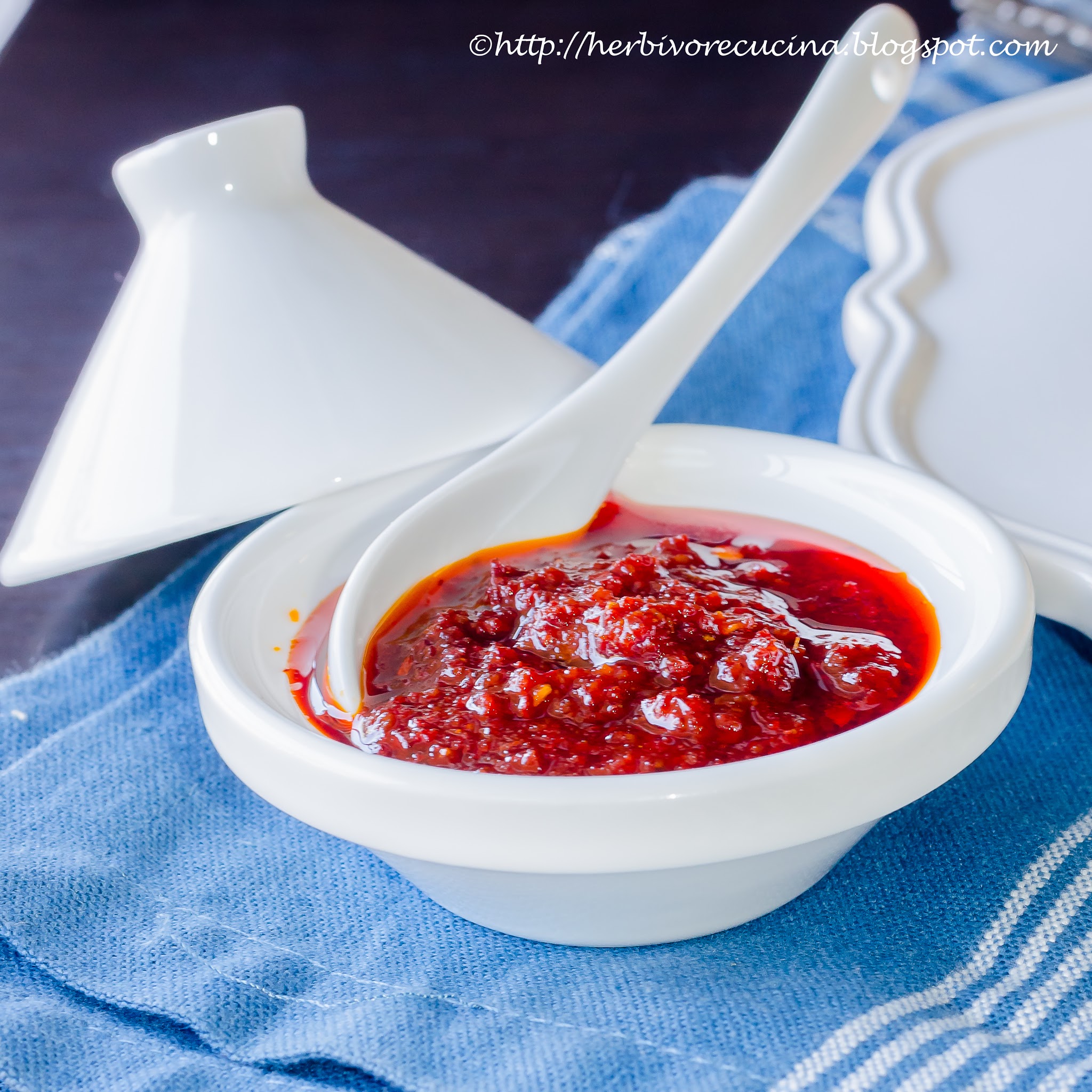 Here is the recipe for Schezwan Sauce today, and come back tomorrow and day after for two cool dishes made using this sauce. I promise they are as easy and yummy as this sauce!
Ingredients
Dried Kashmiri Chillies 1 cup
Garlic 2-3 pods
Ginger 1 inch piece
Chilli Oil 2 tbsp
Vegetable Oil 3-4 tbsp
Vinegar 1 tsp
Salt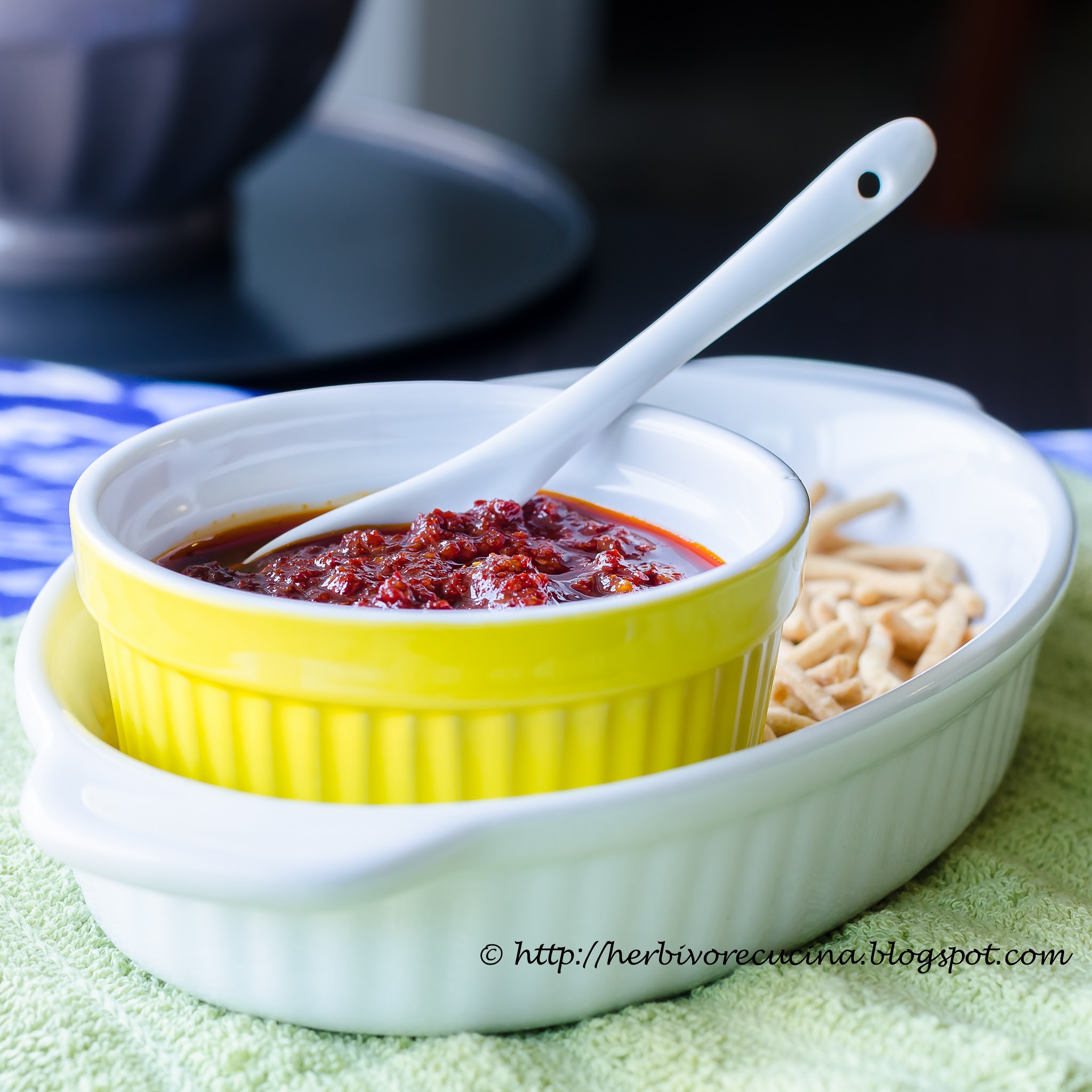 Method
Remove stems, veins and seeds of the kashmiri chillies. Chop into pieces and set aside. Mince ginger and garlic pods.
In a pan heat vegetable oil and chilli oil. Turn down the heat and add the chillies. Make sure all the chillies are submerged in the oil. Add the minced garlic and ginger and mix well. Let them cool for a couple of hours.
Once cool, blend to a fine paste with salt and vinegar. Add more oil if required. Do not use any water in the sauce.
Once pureed, store in an airtight container. Refrigerate and use as required.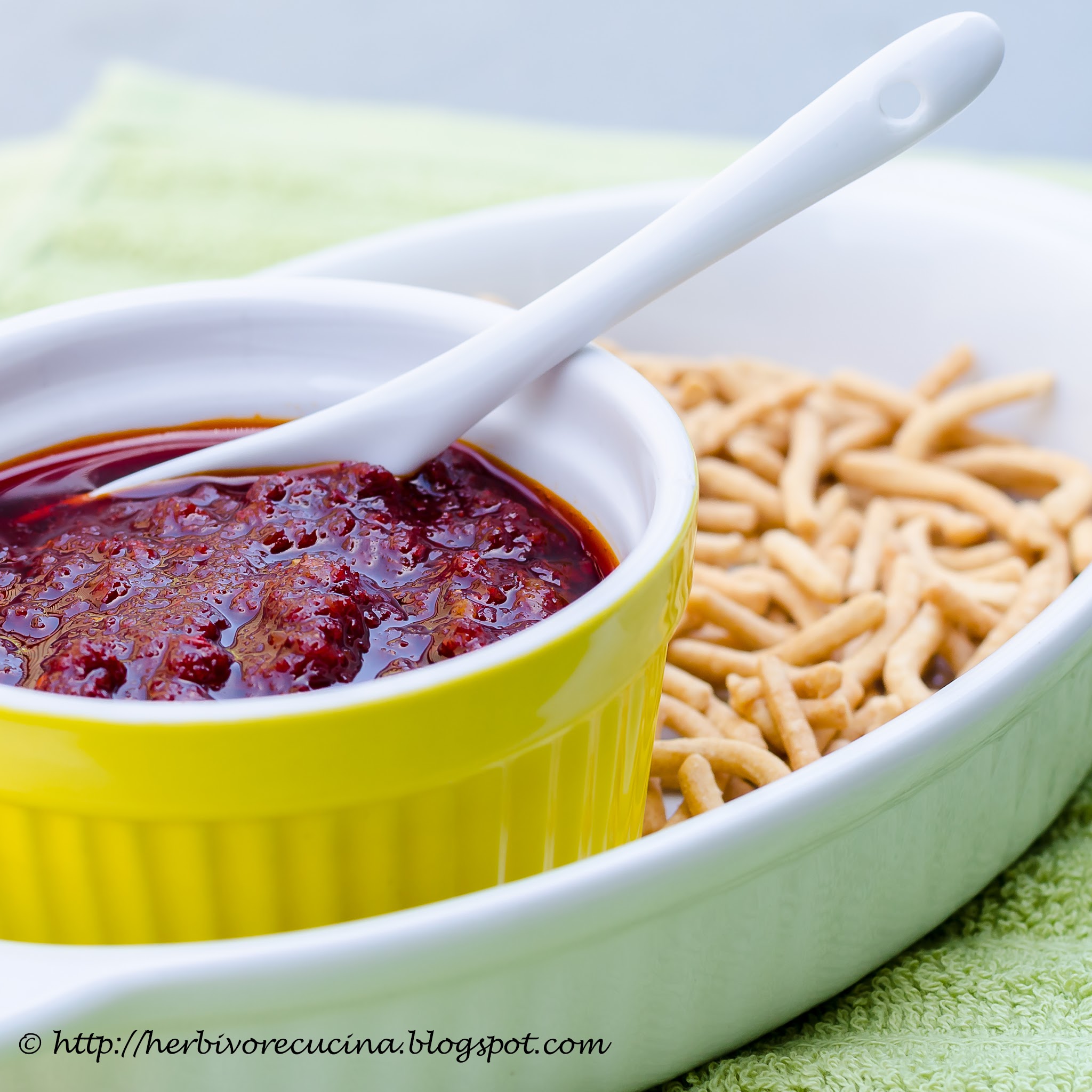 Use the sauce to make amazing dishes like this Schezwan Fried Rice, Schezwan Dumplings and Chinese Bhel!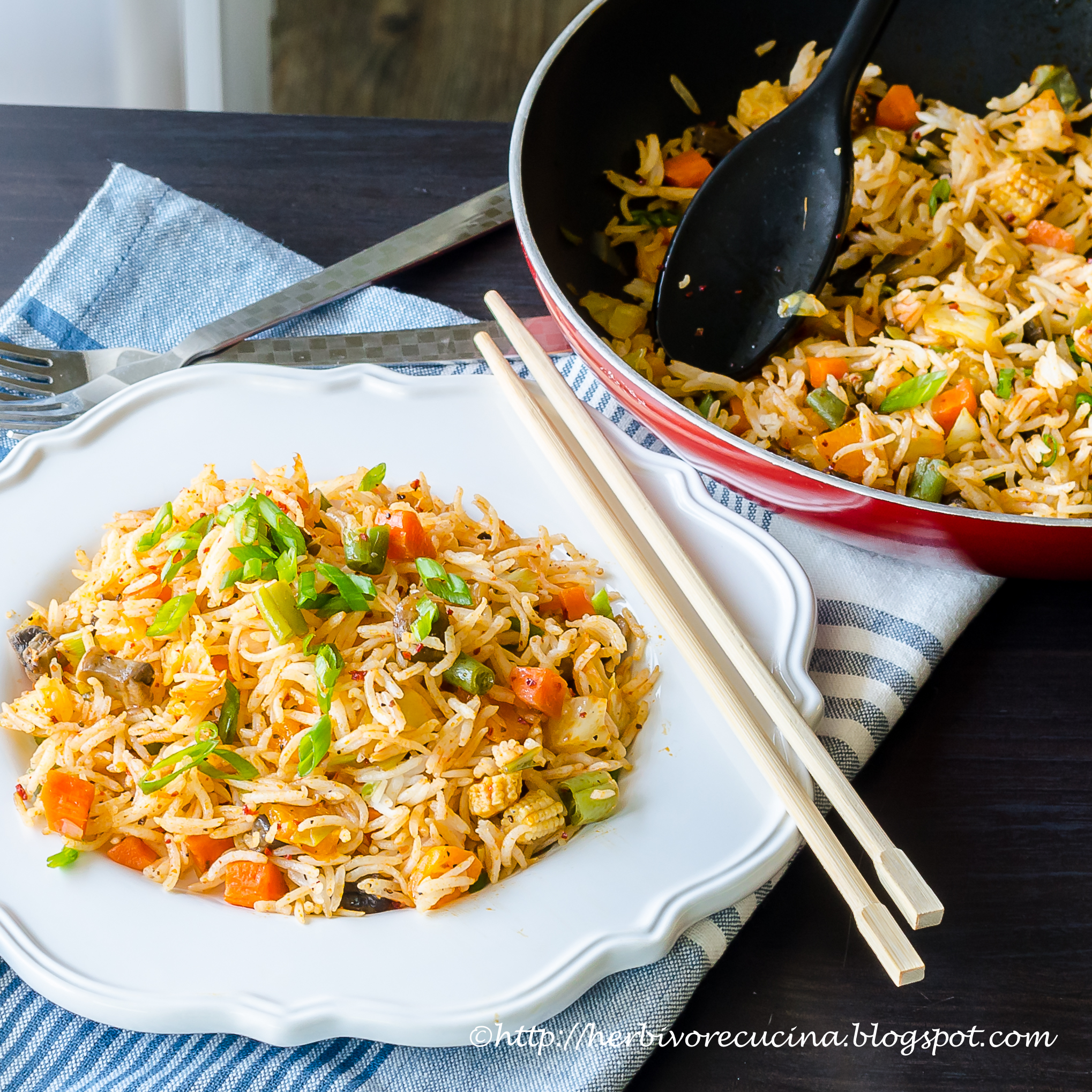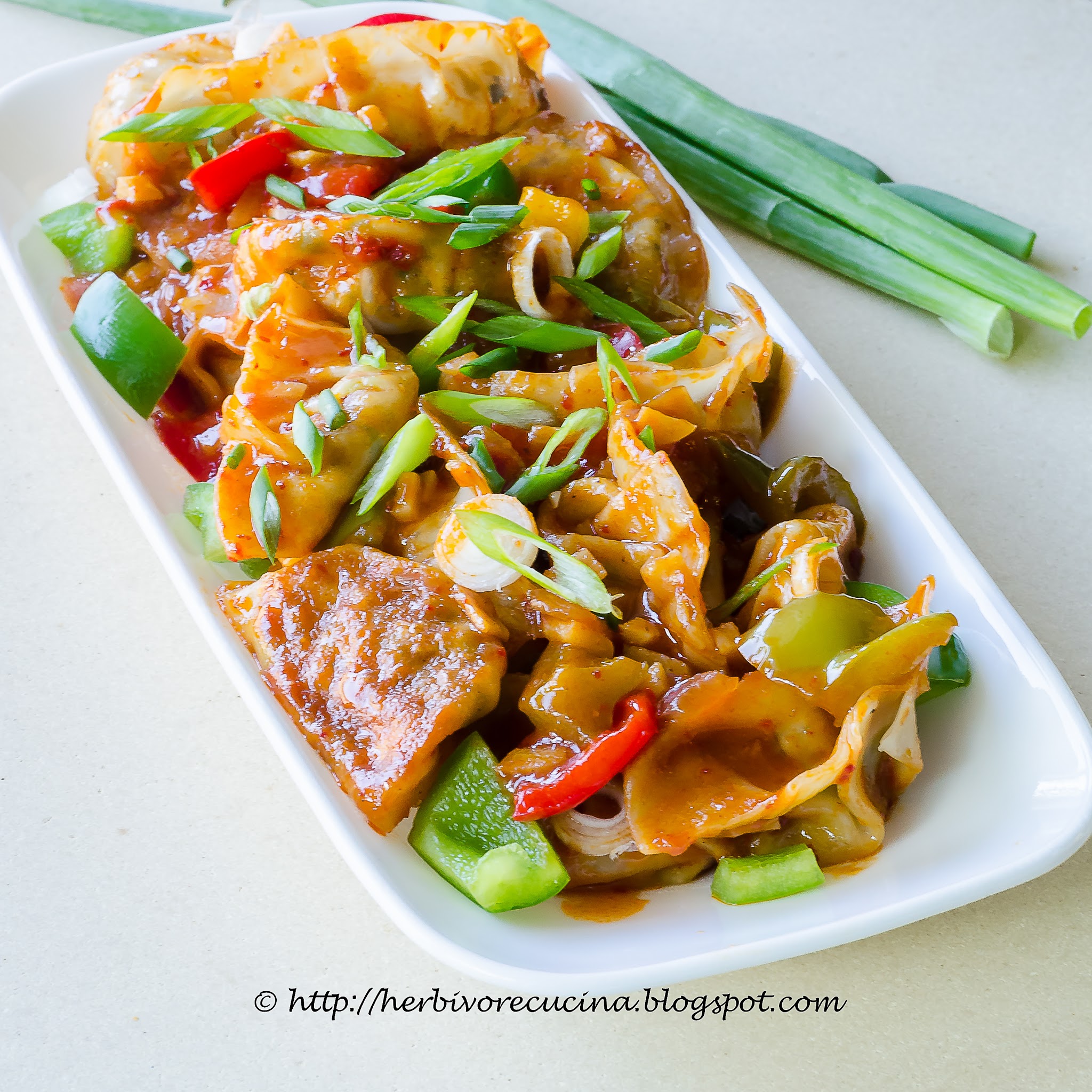 Check out the Blogging Marathon page for the other Blogging Marathoners doing this BM#65