Red Hot Chili Pepper and Inchin Bamboo Garden. Two names in the Bay area that can instantly take you back to the Indo-Chinese restaurants from India. These two places serve food that is closest to the taste from Mainland China or China Gate or Dynasty from Mumbai. RHCP, and Inchin serve Vegetable coins in a sauce of your choice. They describe it as: golden fried vegetable dumplings, flattened and served
in a sauce of your choice.
These coins are my favorite from the menu, and it is definitely on my order each time I visit these places. Having tasted and relished this dish many times there, I finally decided to make them at home. The dish essentially has two parts: the fried dumplings, and the sauce. This recipe is for the hot garlic sauce with vegetable coins. Very few basic ingredients and less than 15 minutes is all you need to make this dish. Enjoy these tangy, spicy coins with Vegetable Fried Rice or Chili garlic Noodles.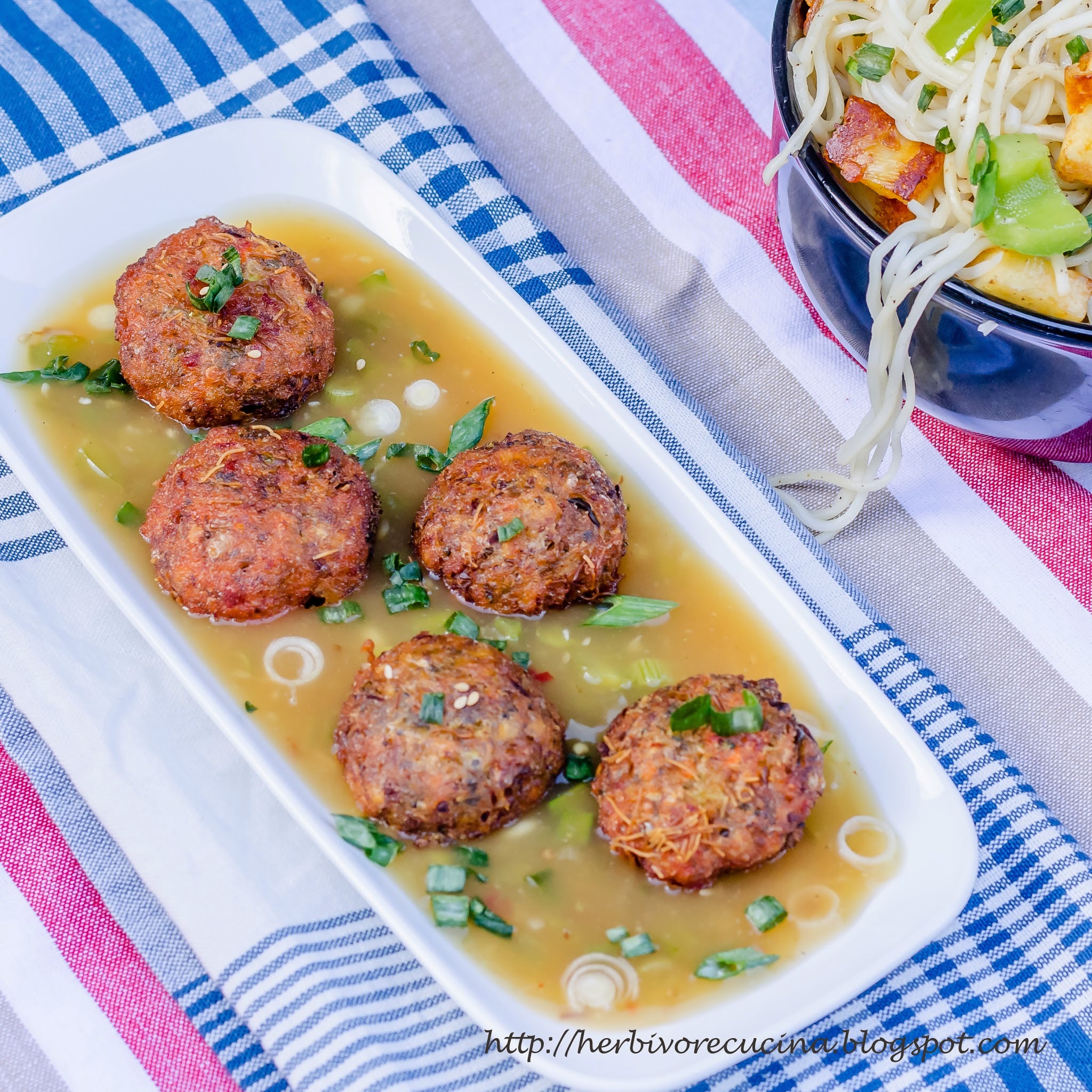 The coins in this recipe are deep fried. The coins can also be enjoyed with less oil, i.e by making them in a paniyaram vessel with just a couple of teaspoon of oil. Make the coins before time, and when it is time to serve, heat the coins a little and dip them in the gravy. Garnish with chopped spring onions and serve warm.
Ingredients
Garlic 3-4 pods
Ginger ½ inch grated
Green Chili 2-3
Spring Onion white and greens ½ cup
Corn Starch 3-4 tbsp
Vinegar
Soy paste/ sauce
Chili Sauce
Oil, Chili Oil
Salt, pepper
Method
Make the deep fried coins as per this recipe: Vegetable Coins.
In a pan, add some oil and chili oil. The amount of chili oil will depend on how spicy you like the gravy. Add finely diced garlic, grated ginger and some minced green chili. Once the garlic loses its raw flavor, add the spring onion whites and mix well. Let the onions become soft, and then add some salt and pepper.
In a bowl mix the cornstarch, soy sauce and vinegar in one cup of water.Make a homogeneous mixture, and pour it on the onions. Keep stirring so that the corn starch does not stick to the bottom of the pan. Also ensure the flame is medium to medium low. Keep stirring the gravy till it becomes glossy and deepens in color. Check the salt and spice. Add chili sauce as required and adjust the salt, pepper and vinegar.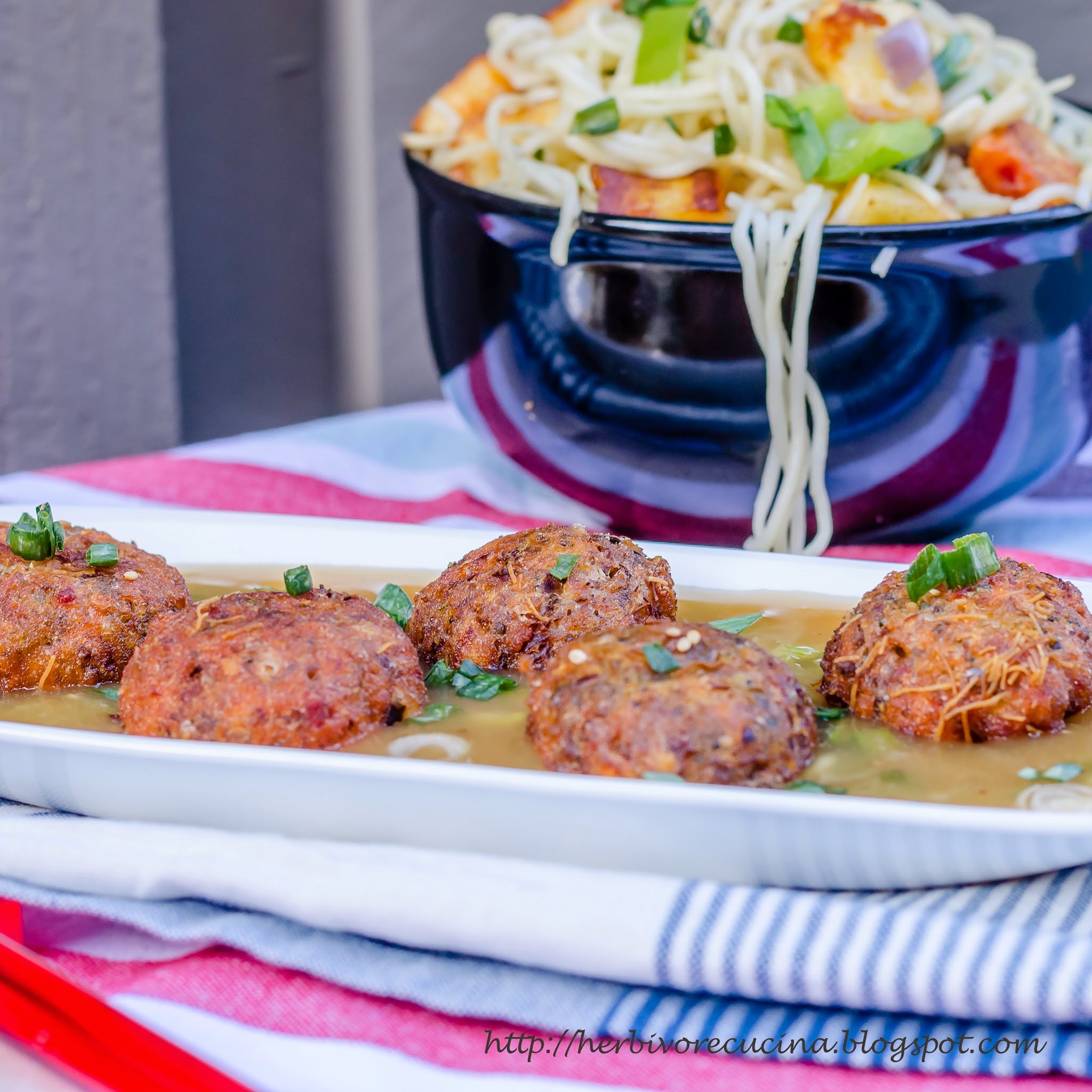 For serving, add the vegetable coins to the gravy, top with some roasted sesame seeds and spring onion greens. Enjoy with Vegetable Fried Rice or Chili garlic Noodles.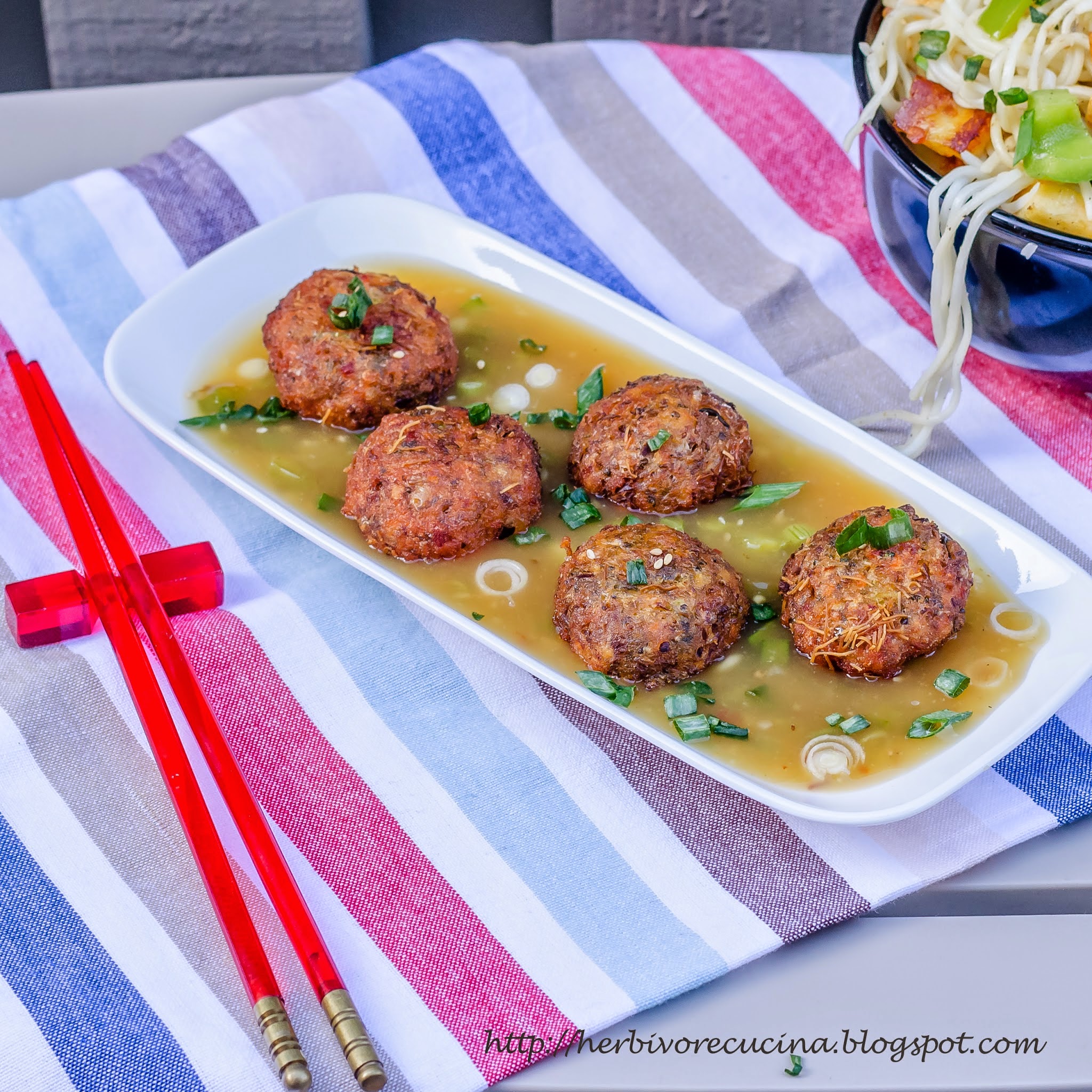 For many other Indo-Chinese recipes, click here.