Spring and early summers are when we see Asparagus in all the stores and farmer's markets. This is the best season to enjoy the most tender stems in many different ways. Saute it in olive oil, make a tart out of it, make an Indian dish or just this humble soup packed with nutrients.
I was looking for some information on these cute green stems and I read that they can grow 10 inches in just 24 hours! Yes, you read it right, the Michigan Asparagus Advisory Board says so. Well, isn't that simply amazing and magical?? Besides, they also say: Asparagus is one of the most nutritionally well-balanced vegetables in existence. It leads nearly all produce items in the wide array of nutrients it supplies in significant amounts for a healthy diet. Read more about asparagus on their website.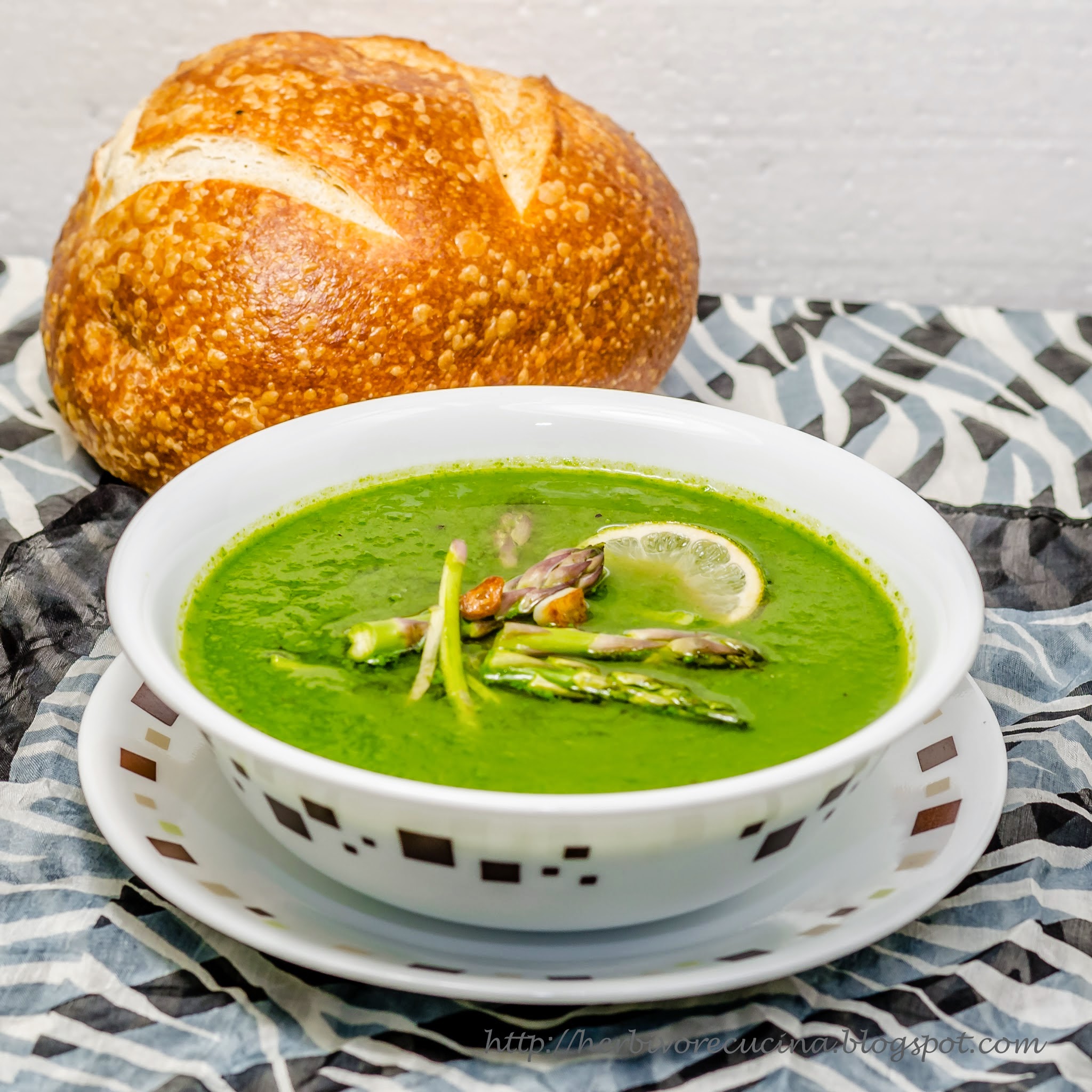 So back to the recipe, this is a simple spring summer soup made from asparagus (of course) and some spinach as well. I really like the bright green color spinach brings into this soup and a good flavor too. If you do not have/ like spinach, simply eliminate it and prepare the soup in the same way. I really love the tender asparagus tips sauteed in olive oil. I have added that along with some burnt garlic on top of the soup. You can do that, or just add some asparagus tips. Also, to keep it light, I have not added any cream. If you like it, add some cream to the soup and enjoy!!
Ingredients
Asparagus 2 cups
Spinach 1 cup packed
Onion ½ cup, diced
Garlic, 2-3 cloves minced
Ginger, 1 inch piece, grated
Black Pepper, Salt, slice of lime
Vegetable Broth/ Water
Butter (olive oil if desired)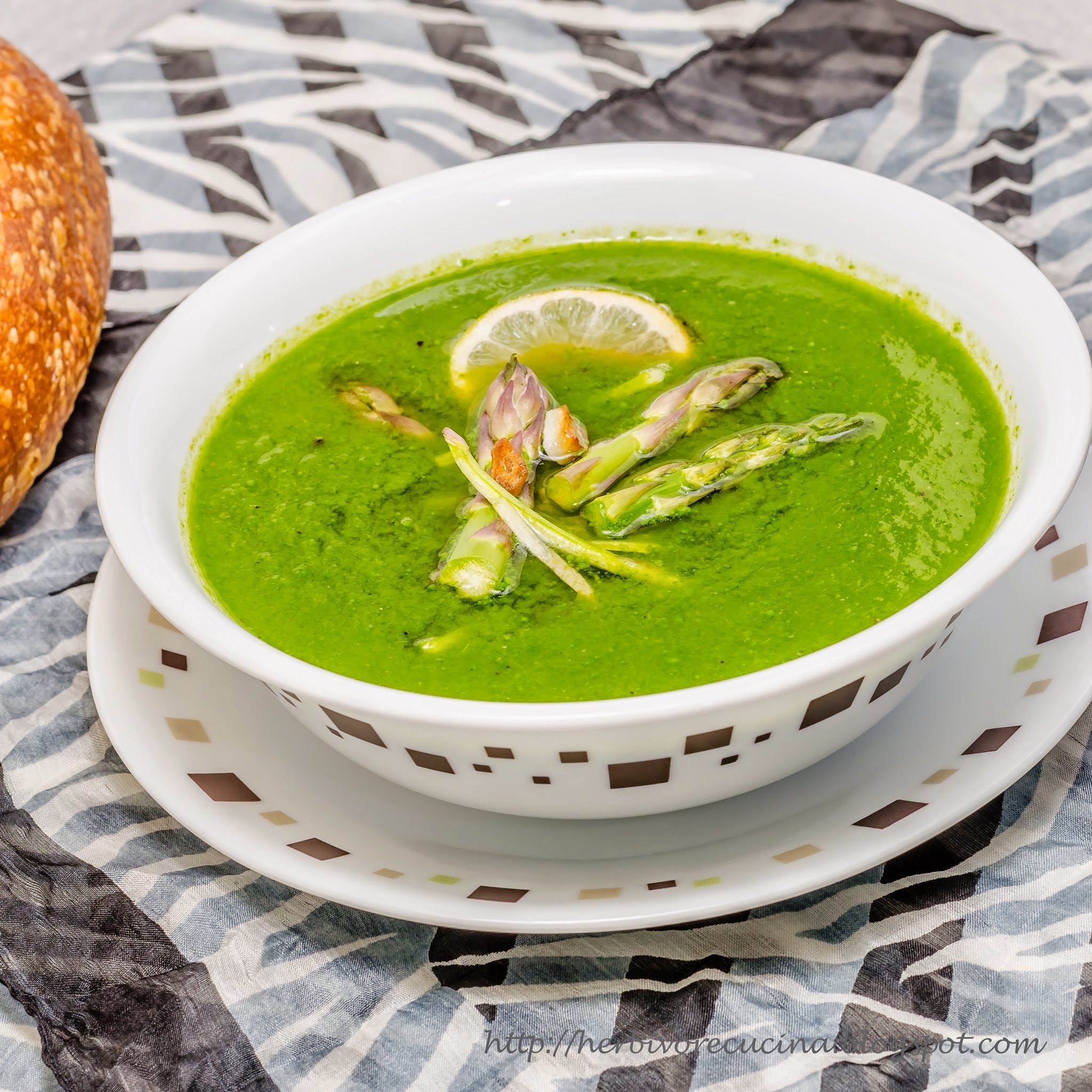 Method
Wash the asparagus and remove the hard ends. Chop the asparagus into one inch pieces and set aside. Wash the spinach and roughly chop it. Reserve for later use.
In a heavy bottom saucepan sauté garlic and ginger in ½ teaspoon butter or Olive oil. Add diced onion and sauté. Season with salt and black pepper. Cover and cook for 3-4 minutes. Once the onion is soft, add the asparagus. Reserve some tips for the garnish. Add 2 cups water or vegetable stock, 1 teaspoon salt, mix well and cook till the asparagus is tender. Once the tips soften, add the spinach and boil on high for 1-2 minutes. Turn down the flame. Adding spinach at this stage helps to preserve the bright green color.
Cool the mixture and blend to a smooth paste. Seive the mixture back to the saucepan and bring to a boil. The soup is ready to serve. For an interesting garnish, heat half a teaspoon of olive oil or butter. Add some sliced garlic and let it brown. Then add the reserved asparagus tips and some pepper. Saute for a couple of minutes and turn down the flame. Garnish the soup with these garlic flavored asparagus tips and a slice of lime. Enjoy the last few days of spring before summer sets in!!
Try other soups too!!