The general belief about most soups like Tomato and carrot soup, Celery Soup, Spinach and Asparagus soup or even the French onion soup is that you need a ton of utensils. Apart from the ton of utensils, you also need enough time to let the vegetables cook in the open pan and some patience to add the vegetables one after the other, allowing cooking time in the middle. What if you crave for a bowl of soup but want to make it in a jiffy? You can make this easy tomato soup in just one pan, the pressure cooker.
Also most tomato soups ask you to add a ton of cream to bring in the flavor. And most recipes will also demand some all purpose flour or cornstarch to thicken it up. But these things like butter, all purpose flour or cornstarch make the soup very very heavy and full of calories. This soup does not call for any artificial thickeners, instead using ¼ potato to get the same thickness and richness in the soup. I do not claim that potato is super healthy, as it has its own starch, but it is way better than cream and corn starch, I believe.
If you do not want to add potato, you can add 1 tablespoon of all purpose flour mixed with ¼ cup cold water to the soup after boiling. This will give the tomato soup a thick consistency. Also, if like a richer soup, go ahead and add a dollop of cream to the soup. That will give you a rich soup high on calories. This recipe is more of a quick fix for week nights, without piling on too many calories in the body and too many utensils in the kitchen sink!
Ingredients
Tomatoes, 3-4 large ripe and red
Onion 1 medium
Garlic, 2-3 cloves
Ginger 1 inch piece
Potato ¼
Black Peppercorns 3-4
Salt
Water
Olive oil/ butter 1 tbsp
Toasted bread to serve
Method
Dice the onion, tomato and potato. Mince the garlic and the ginger. In a pressure cooker heat either butter or olive oil. Once hot, add the ginger, garlic and peppercorns. Once the garlic starts to brown, add the onion and saute well. The onions will become translucent in 5-6 minutes. After that, add the salt and potatoes and finally put in all the diced tomatoes. Mix well and let them sizzle on medium high flame. Once the mixture sizzles, add 1 cup of water and pressure cook the soup for 4-5 whistles or about 8-10 minutes.
Once done, cool and open the pressure cooker. Blend to a smooth paste in the blender and pass it through a soup sieve in the pressure cooker base. Bring the soup to a boil and add 1 cup of water. Adjust the salt and pepper.
To serve, remove the soup in a bowl and sprinkle pepper powder on it. You can also add some additional butter on top. I toasted sliced bread with some butter on a pan. Then cut the bread into squares to make croutons. Other serving suggestions are with these wonderful garlic croutons or in a bread bowl as seen here.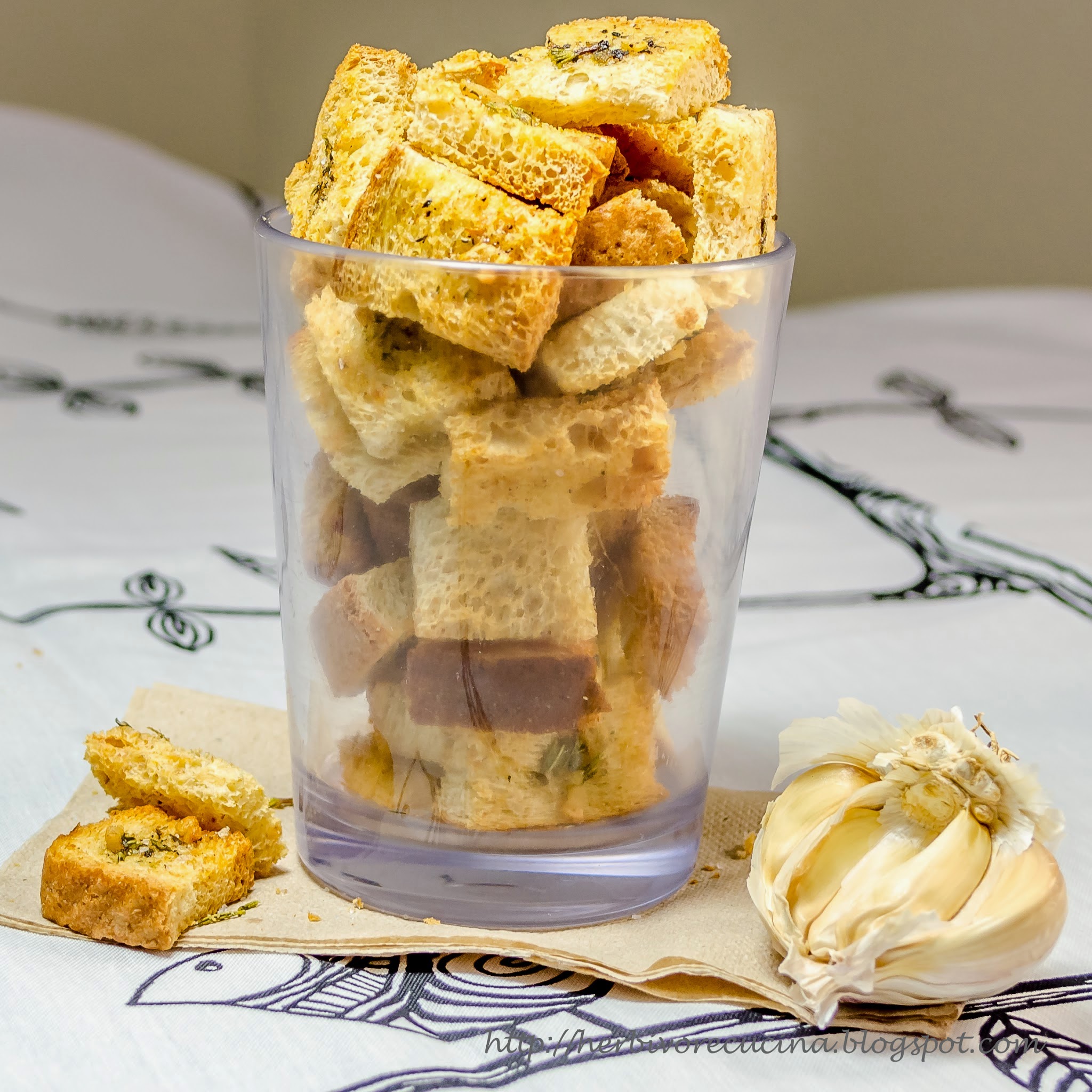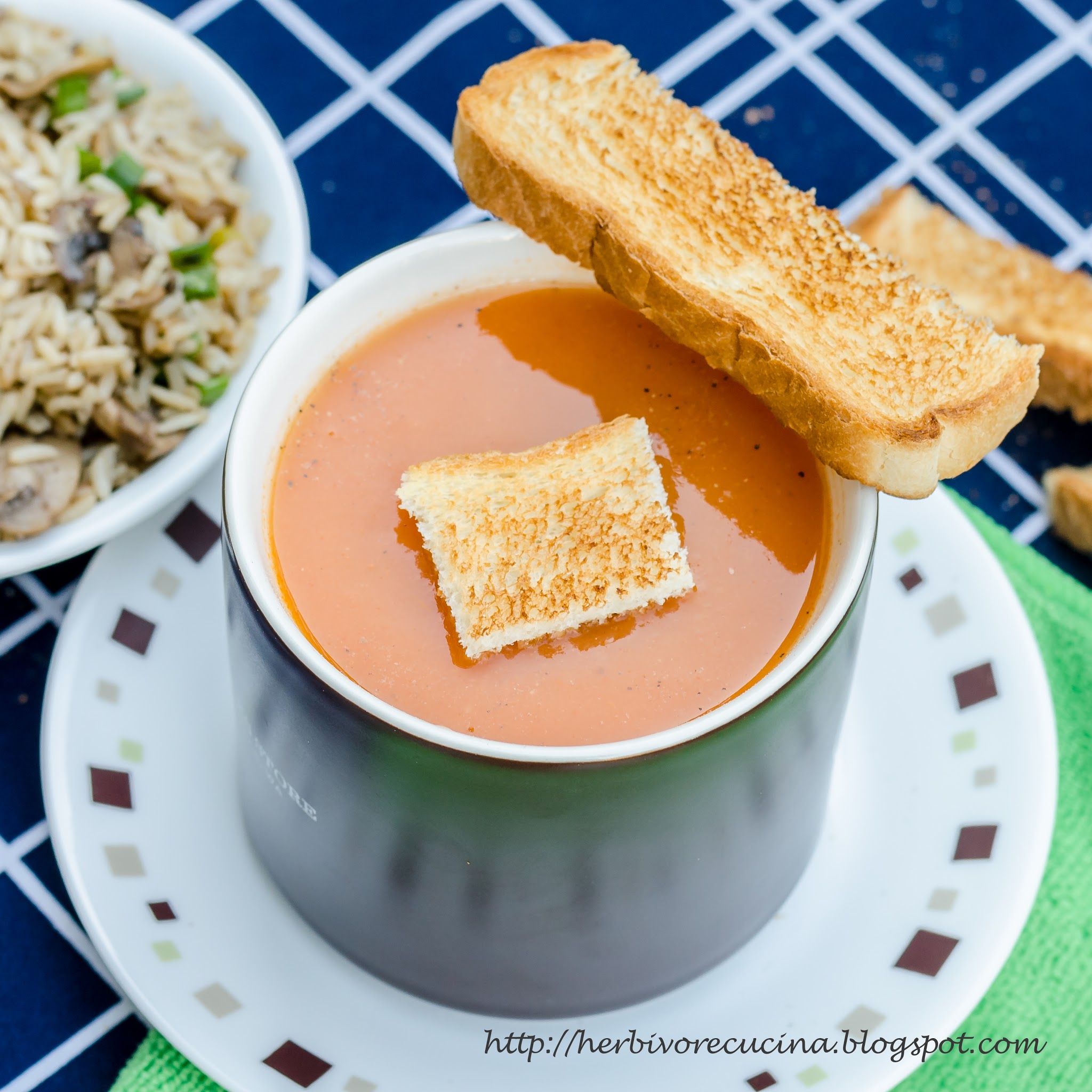 For other tomato soup recipes, check these out:
Roasted Tomato Soup in Edible Bowls