An easy to make eggless Red Velvet cake with whipped cream frosting. This Cake for TWO is perfect for a Valentine's Day treat for your loved one!
Valentine's Day is around the corner and it is time to get thinking about what you will make for your loved ones. Every year, I like to make something for that day; red in color, tasty and totally indulgent. Last year I made these cute Red Velvet Aebleskiver Pancakes. This year I made something yummy way before Valentine's Day!!
Red Velvet, the bright red colored emulsion that makes everything a little more better. This ingredient used to scare me off not long ago, but now I LOVE to make delicacies using this one. First the pancakes, then Spooky cupcakes for Halloween and now this recipe. The color can be used in all baked and unbaked foods.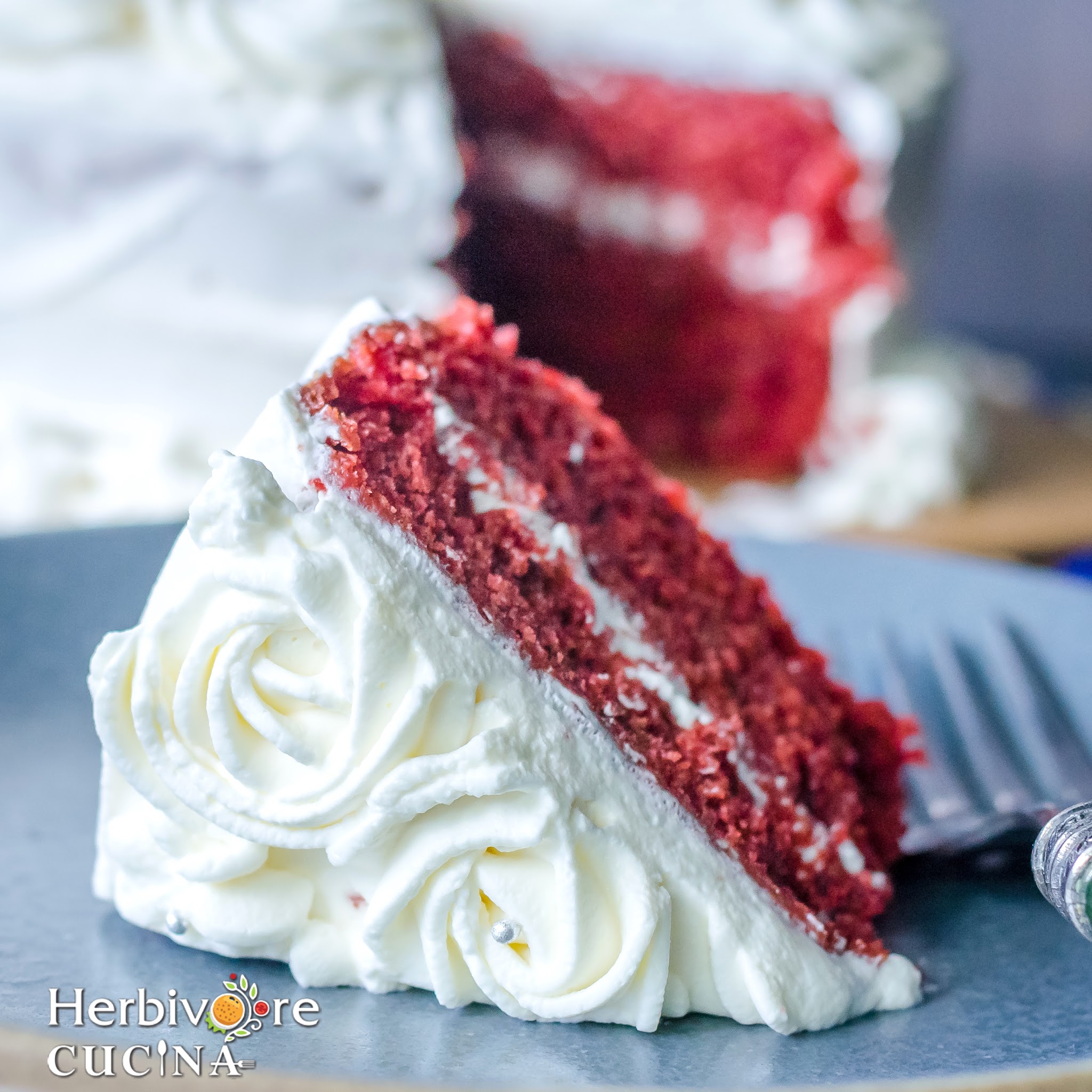 This emulsion would probably be the most selling flavor in January and February. If you browse any food porn site, you will suddenly see it fill up with red cookies, pancakes, crepes, brownies and cakes. I joined the bandwagon and I bring this Red Velvet Cake this Valentine's.
This cake is eggless, flavored with cocoa powder and red velvet emulsion, has no butter and is really easy to make. I made a tall 6 inch cake and sliced it to layer with vanilla flavored cream. If you do not want to do that, you can make two 6 inches cakes and layer them.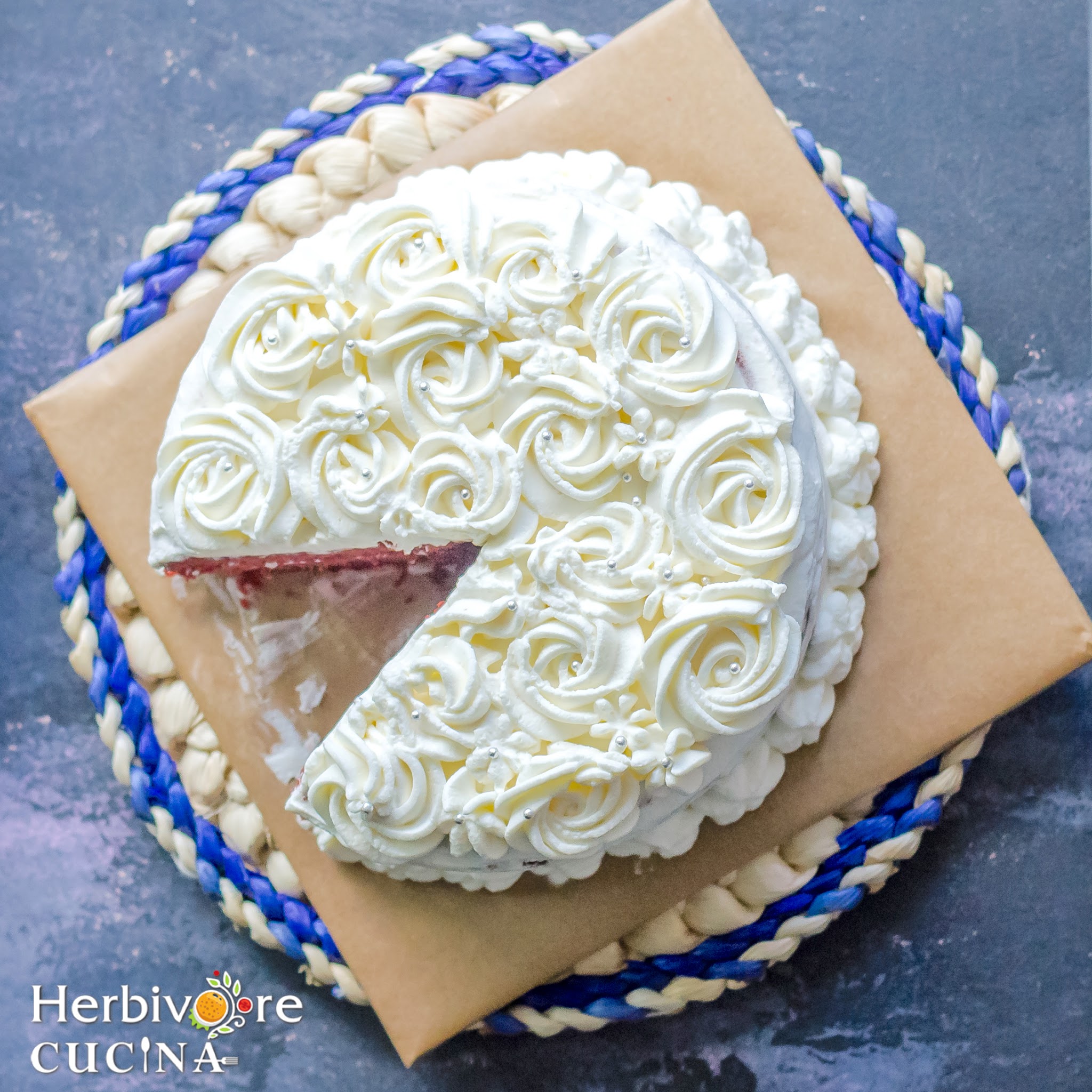 While most Red Velvet Cakes are layered with Cream Cheese, we prefer fresh cream icing. So I used Whipping Cream to top this one. If you like cream cheese on your cake, you can substitute that. The ingredients needed for that would be the same as in this recipe, just replace whipping cream with cream cheese.
I piped the topping in form of roses. Still not very good at it, I tried my best! Between the roses, I piped some stars to make an even layer. I decorated the cake with silver beads. You can use colored sprinkles too! Or just layer the cake and top with some fruits. That will make a perfect cake too!
Now with just a few day to go, I hope to be able to post a recipe or two before 14th! Have some on my mind, just have to make them for us and post them here for all of you. Hope you all have a great Valentine's Day with your loved ones!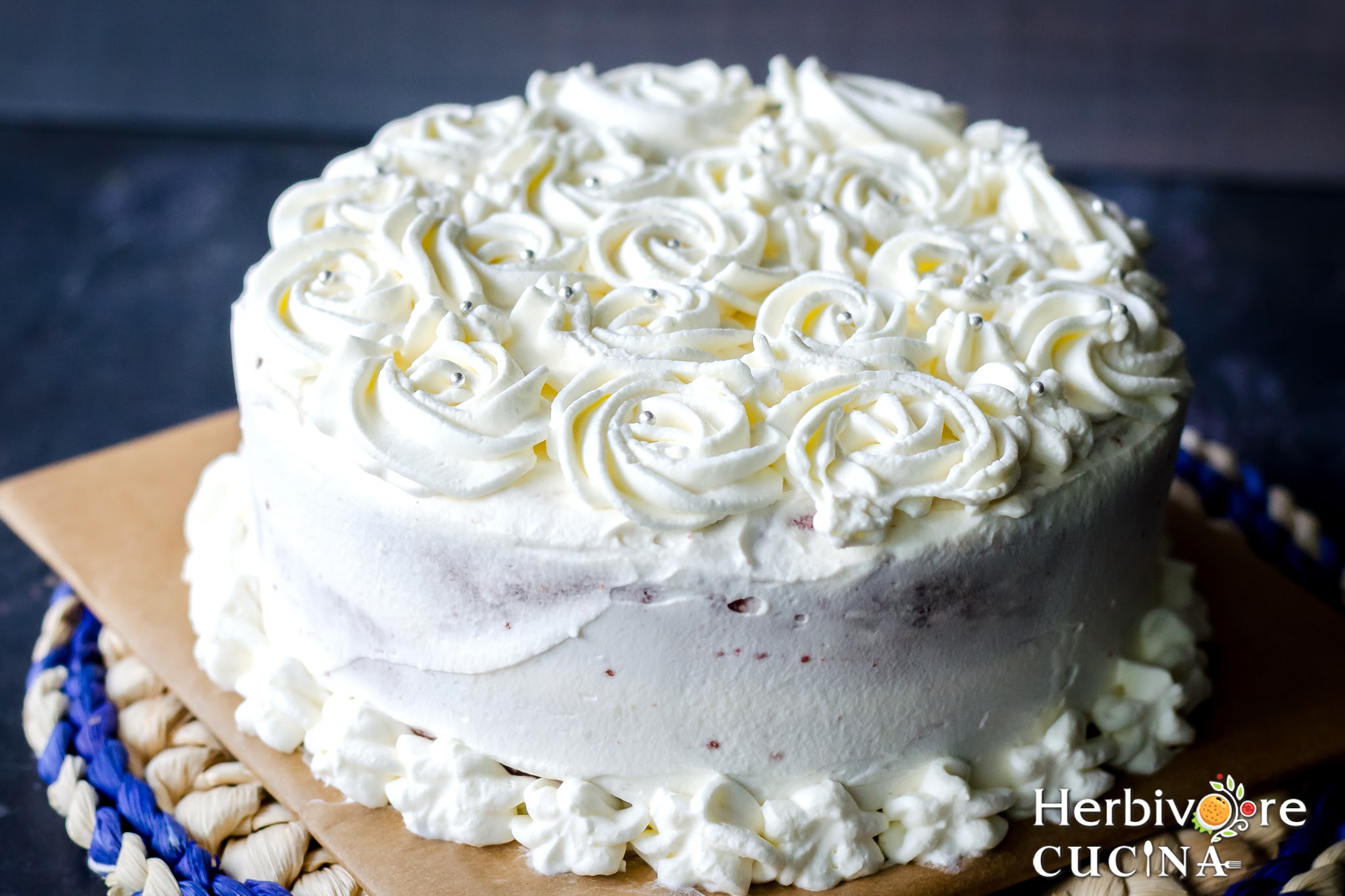 Ingredients
For the Cake
Allpurpose Flour 1 ½ cups
Unsweetened Cocoa Powder 1 ½ tbsp
Brown Sugar (or white) 1 cup
Milk 1 cup
Vinegar 1 tsp
Baking Soda 1 tsp
Oil ½ cup
Red Velvet Emulsion 1 tsp
Salt a pinch
For the Icing
Whipping Cream 1 cup, chilled
Sugar ½ cup
Vanilla Extract 1 tsp
Silver balls a few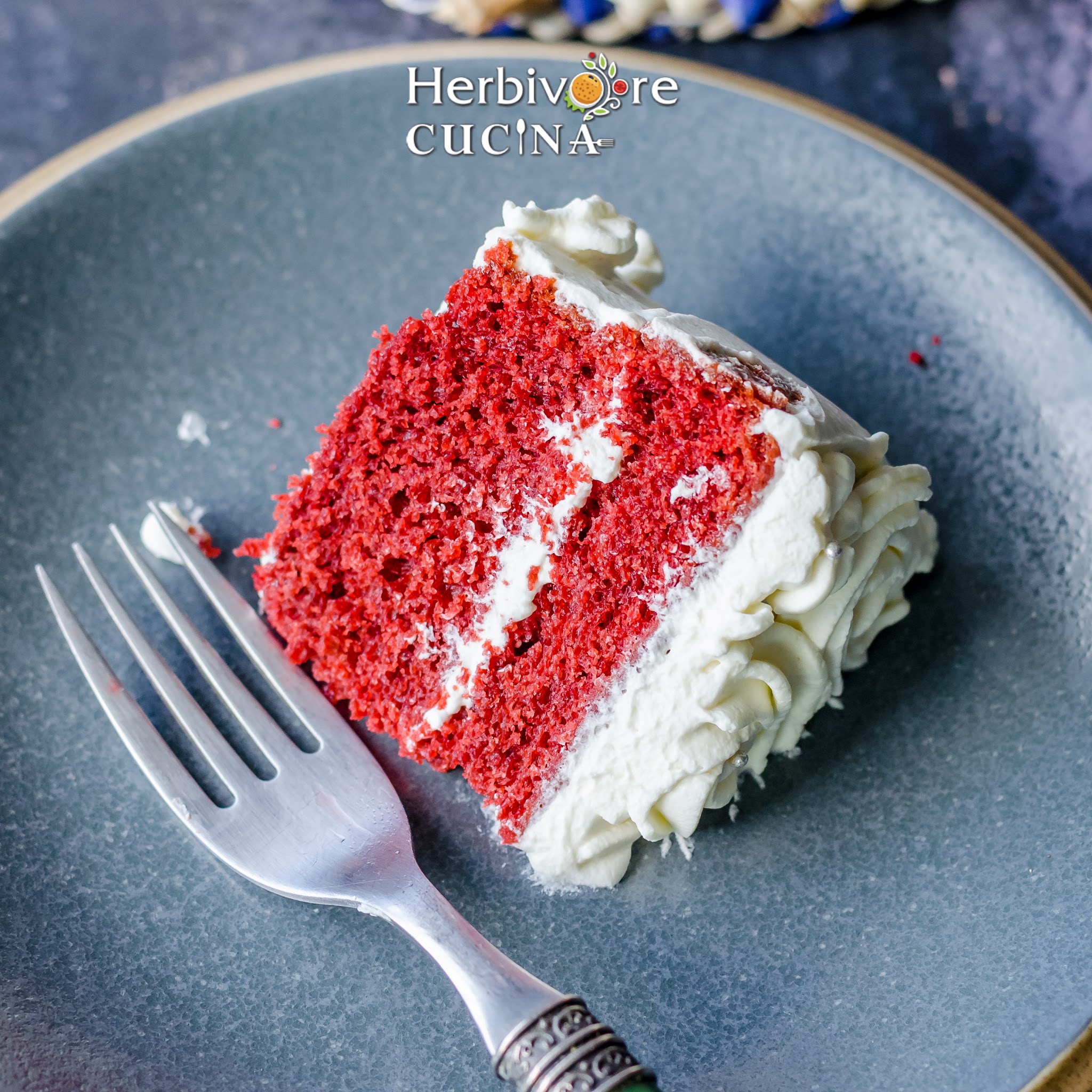 Method
For the Cake
Preheat oven to 350 F/ 180 C. Line a 6 inch pan with parchment paper and keep ready. Mix the milk and vinegar and let it stand for a few minutes.
In a bowl sieve together flour, cocoa powder, sugar, baking soda and salt. Mix well and sieve again. Set aside.
In a large bowl mix together milk, vinegar, oil and red velvet emulsion to a homogenous mixture. Add the dry ingredients and fold them all together.
Transfer the batter to the baking pan and bake for 25-30 minutes, till a toothpick inserted in the centre of the cake comes out clean.
Remove and cool completely on a rack. The cake can be wrapped in cling wrap and refrigerated overnight.
Next day, or in a few hours when ready to ice the cake; slice through the centre of the cake and keep ready. Alternatively divide the batter and bake two 6 inches cake to do away with the slicing bit.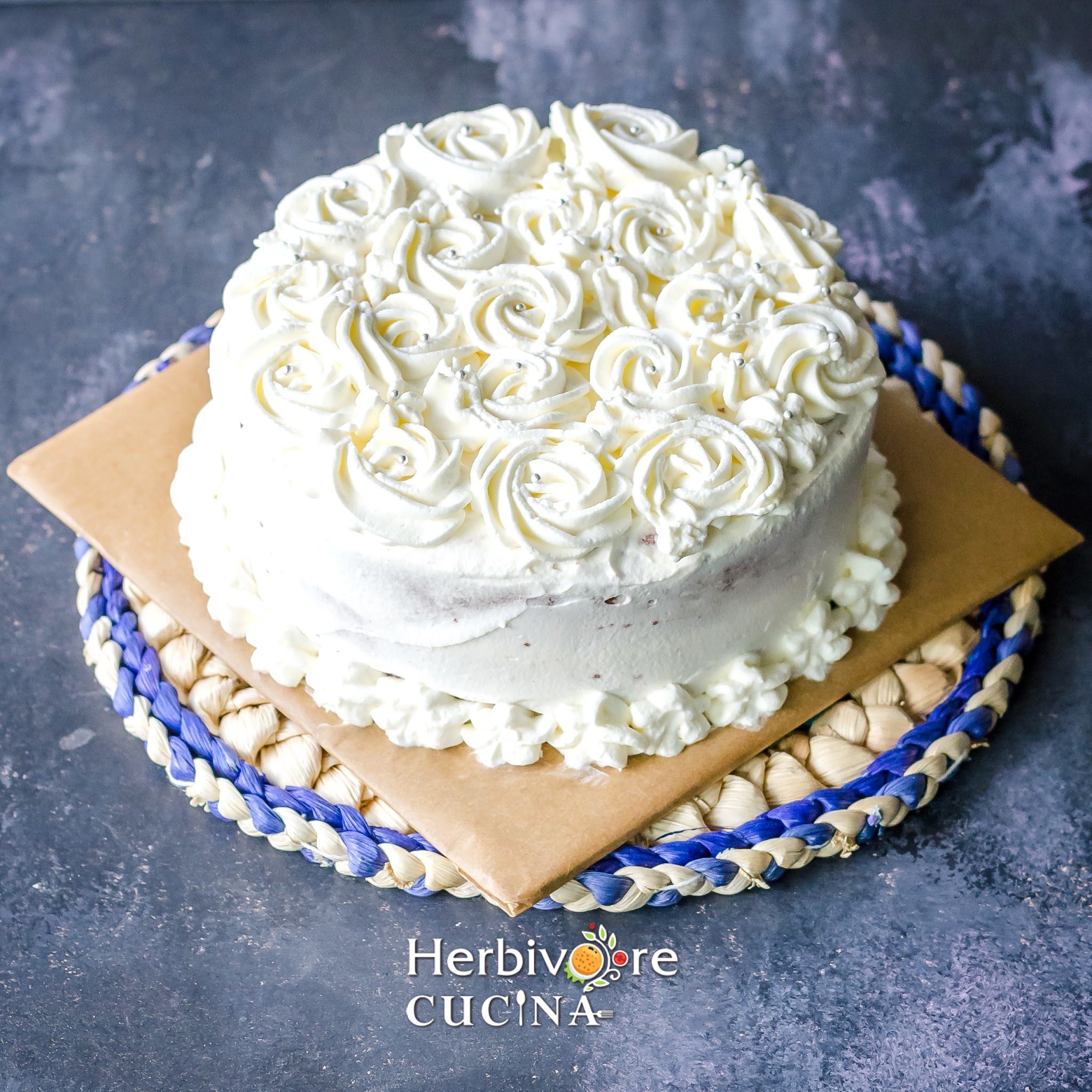 For the Icing
Freeze a steel bowl and the attachments of a beater for 10 minutes. Remove and add all the ingredients to the bowl. Whip till hard peaks are achieved.
On a cake board, add some icing and place one half of the cake. Add some whipping cream and spread evenly. Then place the other half and using some of the icing, line the sides and top with the icing.
Transfer the remaining icing to a piping bag. Using a star nozzle, make roses on the top of the cake. In the space that remains between the roses, pipe small stars. Decorate with some silver beads and pipe stars at the base of the cake.
Refrigerate for a while so that the cream settles. Serve!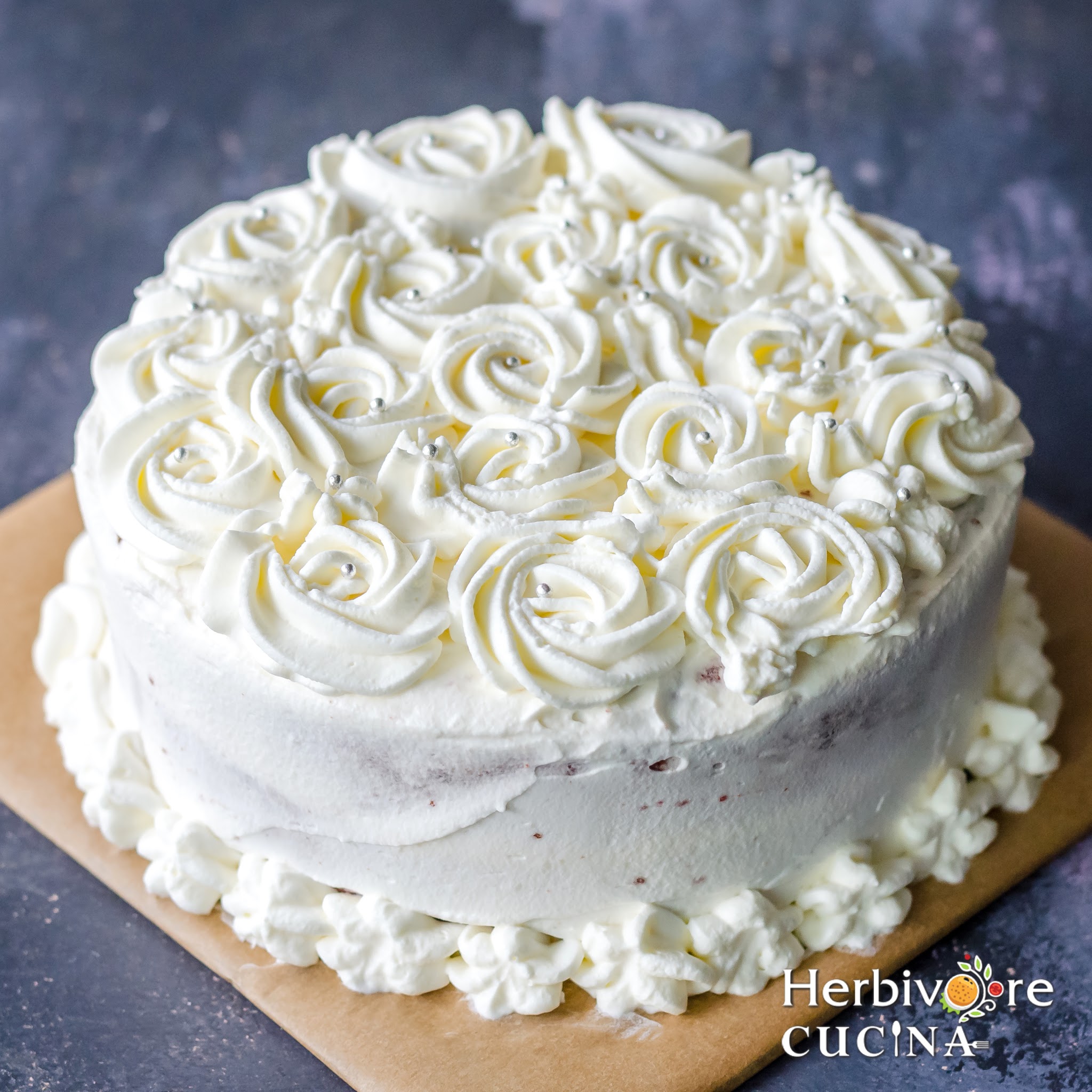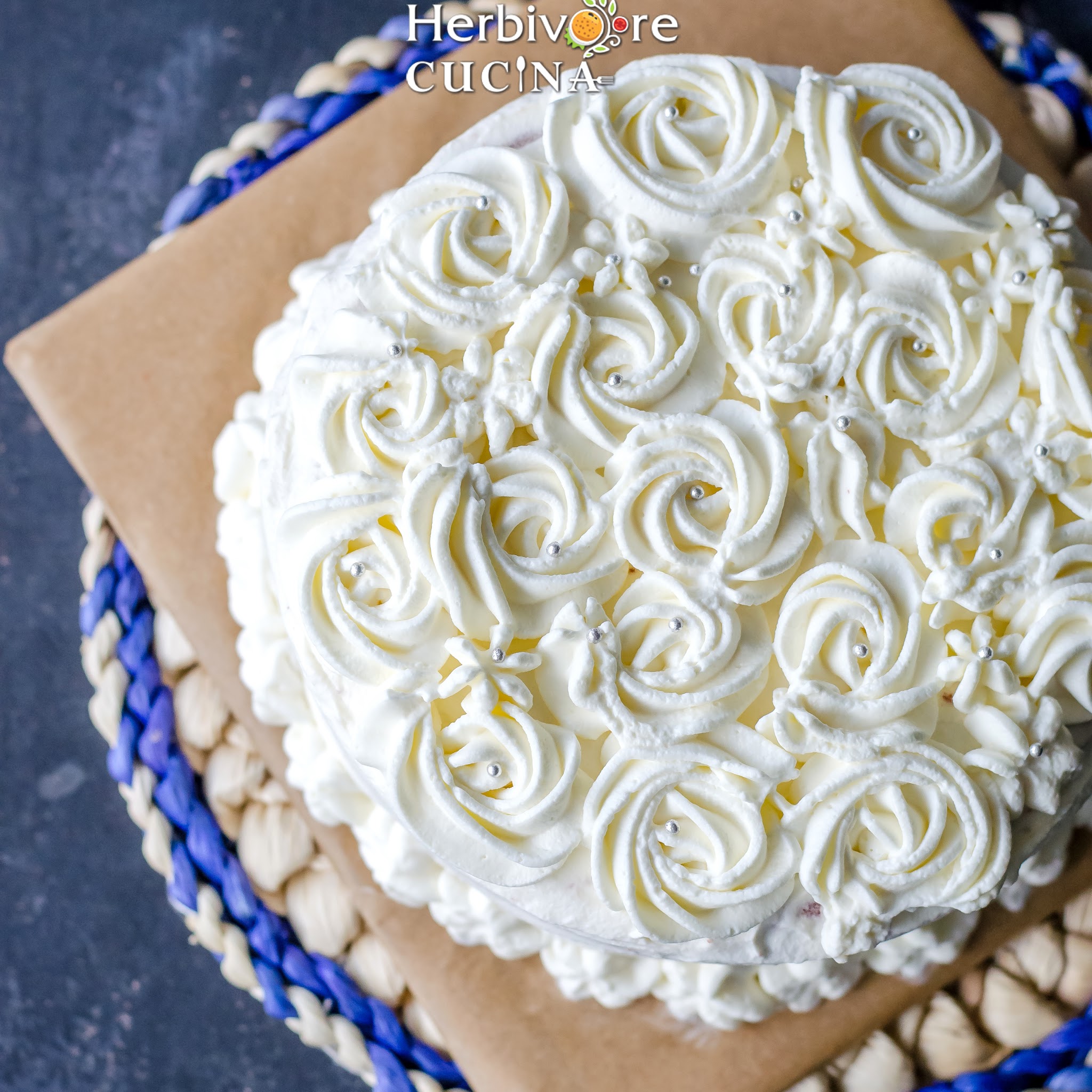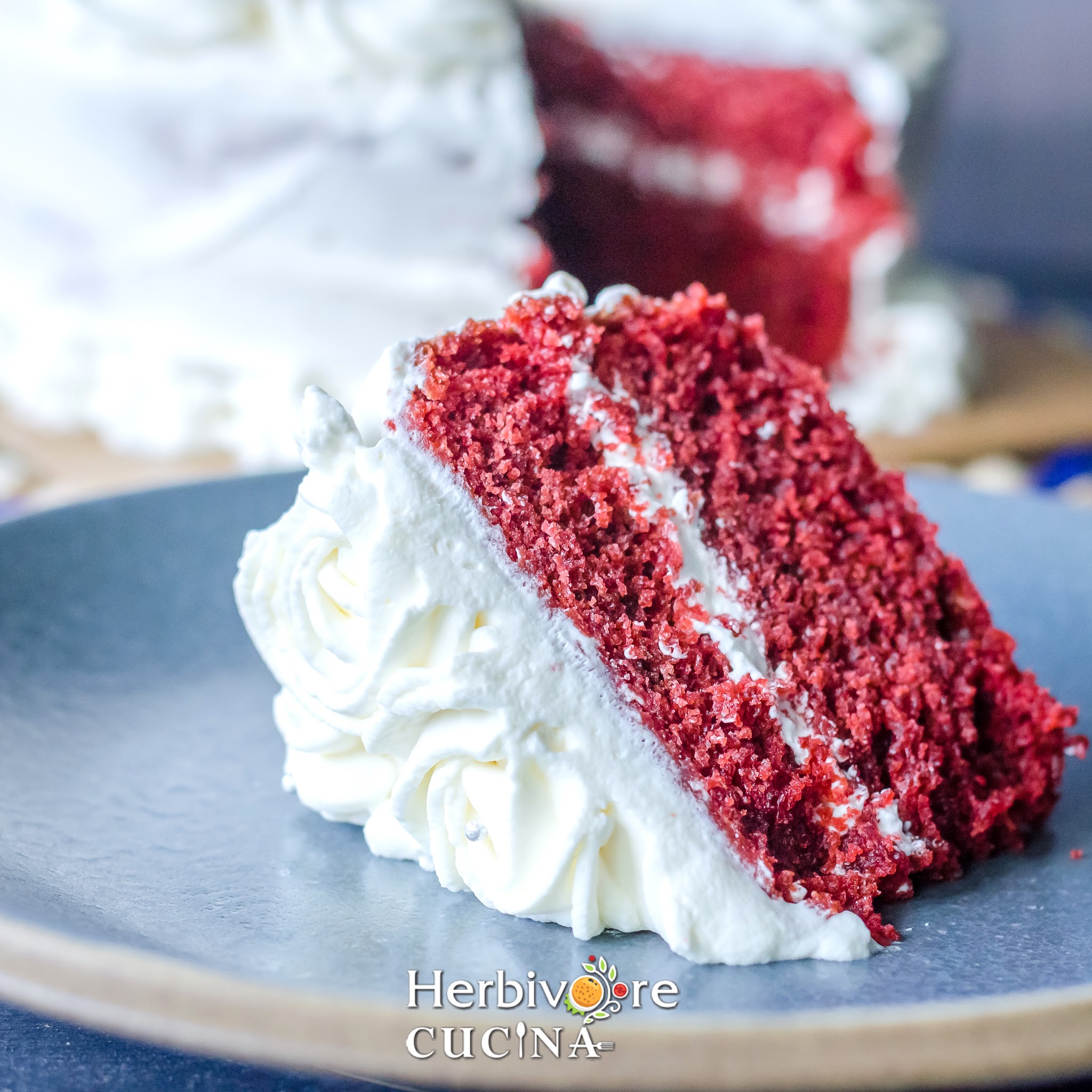 Also, try these Red Velvet Aebleskiver Pancakes