A healthier take on a breakfast classic, these Nut and Chocolate studded Banana Muffins are full of things that are good for you! Plus, these are egg and butter free!!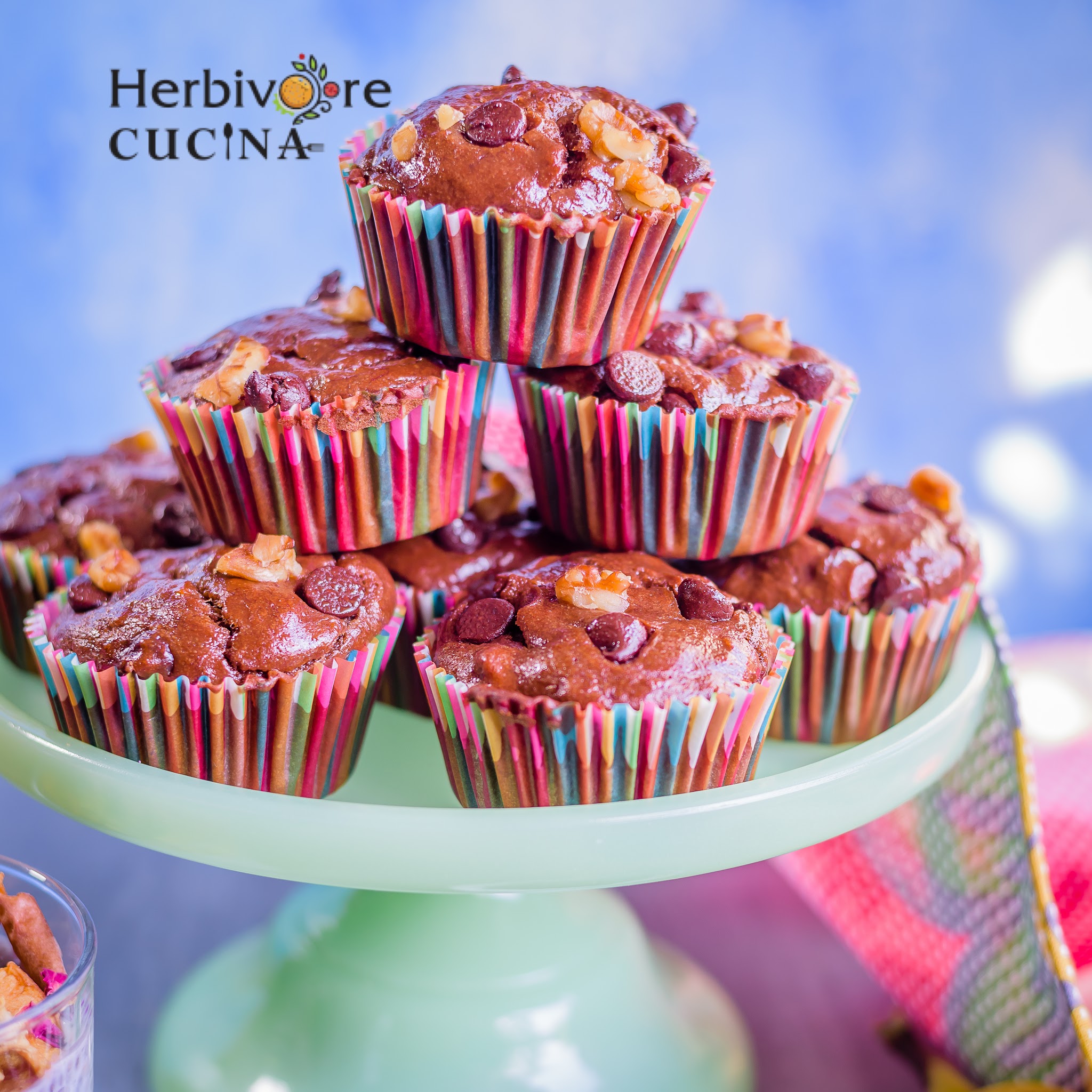 Anyone who loves muffins for breakfast? My husband and me love them and eep talking about them pretty often. While we cannot have the sugar laded ones and the ones with allpurpose flour and butter, we keep trying new recipes, swapping out one ingredient at a time.
What started off with allpurpose flour, eggs, sugar and butter has now come down to whole wheat flour, Greek yogurt, less sugar and vegetable oil. Though I do not make any claim that this is the healthiest muffin recipe or that these are the best; this recipe works well for us! We like how the bananas help reduce added sugar and yogurt helps swap the eggs.
From all the ingredients above, I was most skeptic about the flour. I have had disasters with whole wheat swaps for allpurpose; but not here!! I promise that these muffins come out PERFECT each time!
One muffin of a medium size is great for breakfast. Served with coffee or tea on the side, this happens to be our favorite breakfast. I tried a Banana Bread last week and plan to share it real soon on the blog. That one is a little more indulgent, and RESEMBLES that of Starbucks! The nut studded bread is great even as a dessert!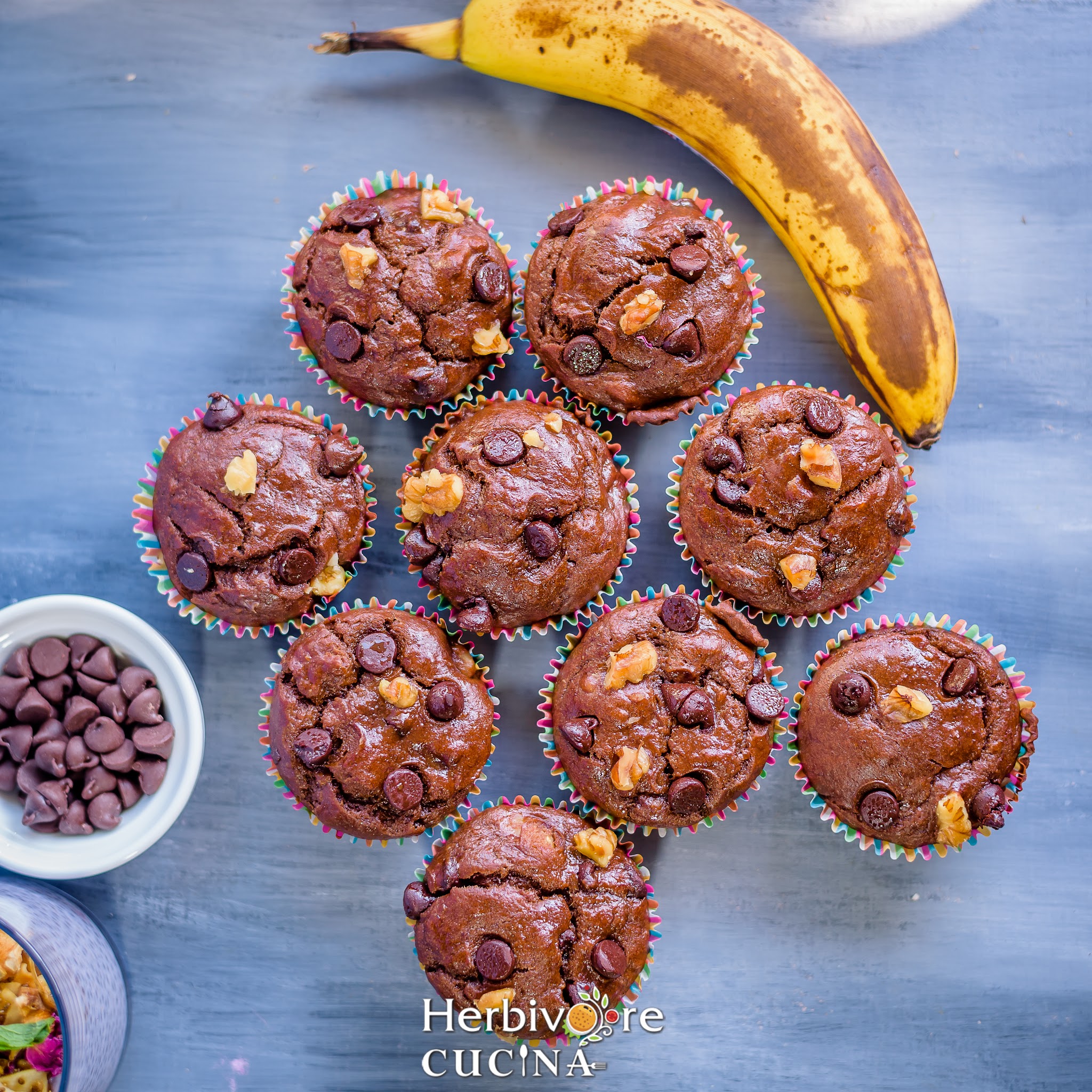 Substitutions
I know I took a leap in this recipe from the classic recipe. So if you have a couple of ingredients and want to leave the remaining, you can do so.
If you like, use half of allpurpose and half of wheat flour. If you do not like chocolate (I wonder who wouldn't!) you can leave out the chocolate and keep the recipe as is.
I have seen a lot of people ask if you need Banana extract or flavor for a banana bread. I promise you, there is no need. I find that the extract and bananas together overpower the bread. So I like to add Vanilla extract instead. However, if you have it and like it, go ahead and add it in.
Last, if you have kids who do not like nuts in their muffins, skip those! I like walnuts the best, but pecans work great too! Sometimes I also add some cinnamon or cardamom powder to make my muffins.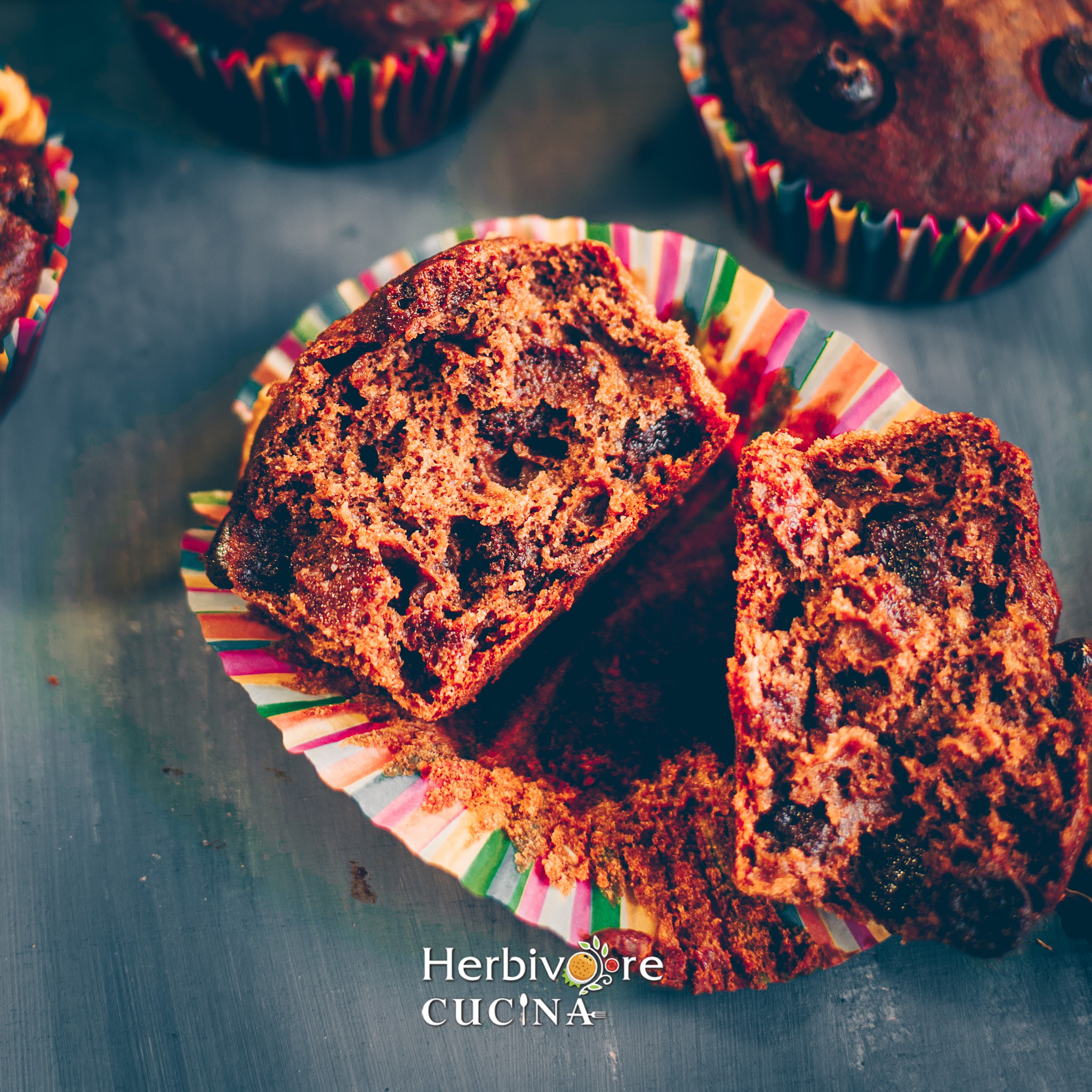 Looking for more muffin recipes? Try one of these:
Coming to this recipe, these muffins are the PERFECT grab and go snack or breakfast. If you are in a rush, just pick one and enjoy on your way to work. Plus, a great snack for post workouts, these do not take too long to make and need a few ingredients that are easy to find.
I like to double the recipe and freeze half of them. That way I make the best use of the BIG oven and have my breakfast sorted for over two weeks! The only issue here is letting about 7 to 8 bananas become super ripe without eating them. it does take a lot of patience to let them sit on the counter without gobbling them down!
Still here?? You need to read the recipe below, make these and enjoy them. I am sure you will love these as your grab and go favorite!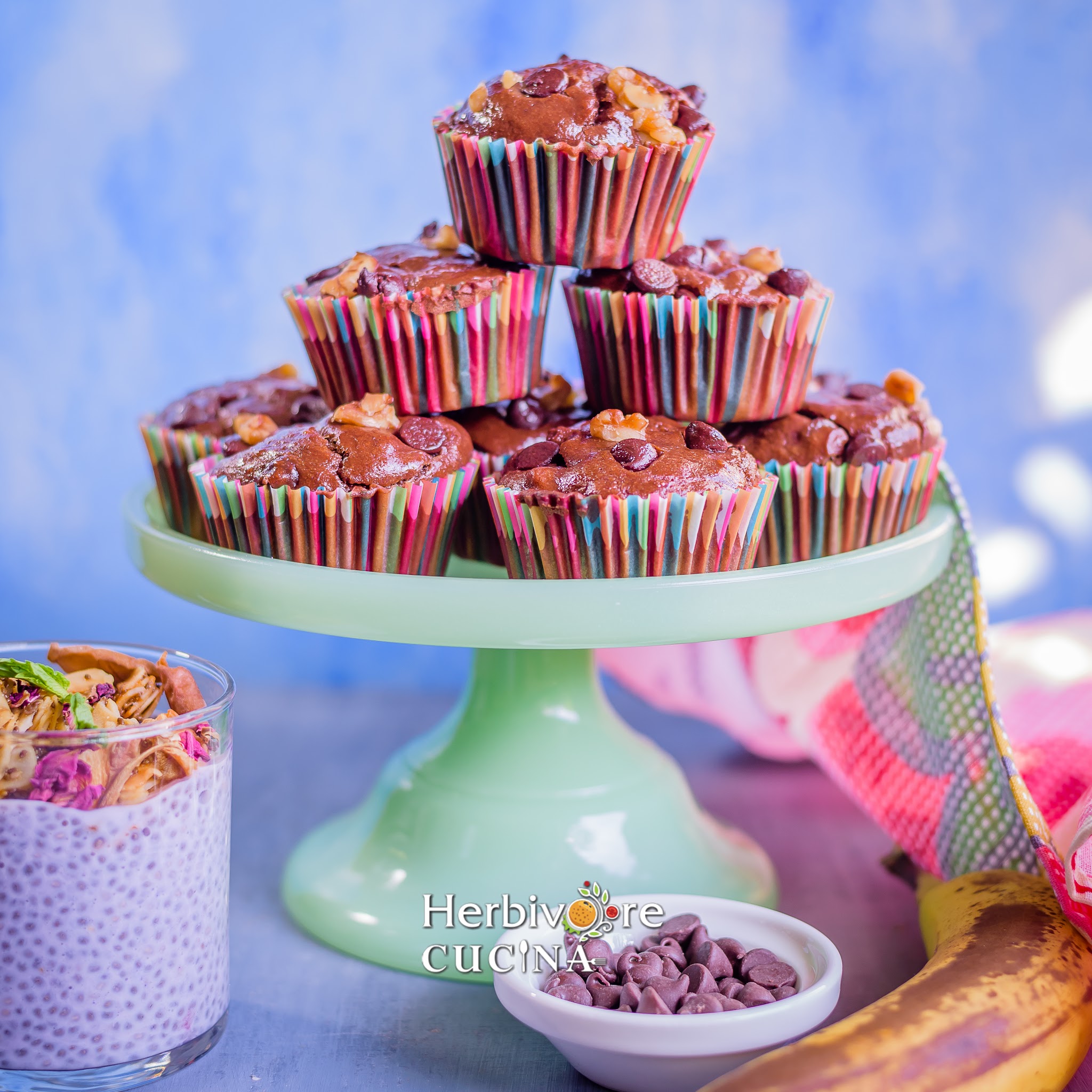 Ingredients
Whole Wheat Flour 1 cup
Cocoa Powder ¼ cup
Confectioners' Sugar ⅓ cup
Vegetable Oil ¼ cup
Ripe Bananas 3-4 medium
Dark Chocolate Chips ⅓ cup
Walnuts/ Pecan Halves ⅓ cup
Thick Yogurt ⅓ cup, room temperature
Baking Powder 1 ½ tsp
Baking Soda ½ tsp
Vanilla Extract 1 tsp
Salt ¼ tsp
Method
Preheat oven to 425 F/ 220 C. Line a muffin pan with 12 liners.
In a bowl mash the bananas and set aside. The mashed bananas should be about 1 cup.
In a bowl sift together wheat flour, cocoa powder, baking powder, baking soda and salt.
In the base of a stand mixer or another bowl add oil, vanilla extract and sugar. Whip it well till they are all well combined.
Add in the mashed bananas and yogurt at room temperature. Mix again till combined.
Now the dry ingredients go in, combine well and finally add in half the chocolate chips and walnuts. Do not whip too much, just till the chips have spread evenly in the batter.
Transfer the batter to the muffin pan, place in the preheated oven and bake for 5-6 minutes. Lower the temperature to 350 F/180 C and continue baking to 14-15 minutes. Remove and check if a toothpick inserted in the centre comes out clean.
Cool completely and enjoy!