Jeera rice is an Indian dish consisting of rice and cumin seeds. The name comes from Jeera, the Hindi word for cumin seeds. This rice dish is known as Zeera rice in Pakistan. It is a popular dish in North India, an everyday rice dish. It is easy to prepare unlike a biryani. It is such a versatile dish, that it can be eaten with a curry like Paneer Makhani, Dum Aloo, Palak Paneer, Gobi Musallam or a dal like the basic Tadka Dal or Dal Makhani. It can also be had with a yogurt based raita like Boondi raita.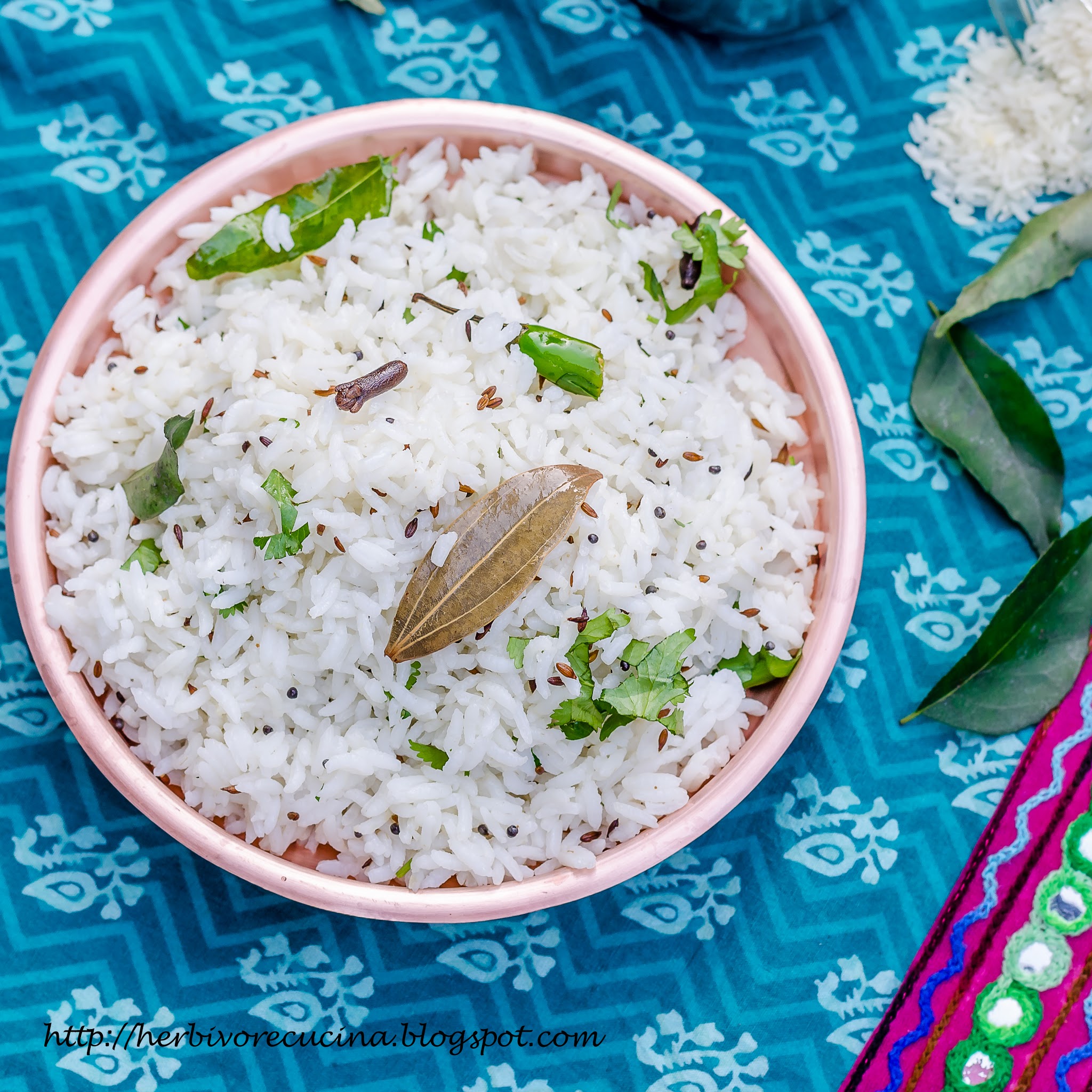 It has been years but I still remember our family trip to Himachal in 2001 where we had the best Punjabi food, especially the Aloo Paratha and yummy Jeera Rice. The flavor that comes from the rice made in a Dhaba cannot be matched at all! But after eating it once, you will also crave for it, just like my family and me! That is when all the experimentation starts. I tried different methods to make this rice, and finally decided that this is the best one! Families make it in different styles, and have their own secret recipes or ingredients.
Here is what all I tried: First cook rice with salt, add cumin and oil or ghee and mix well. While this technique is good, it is pretty time consuming. Another thing tried was to add cumin and spices in raw rice and boil them in an open vessel till cooked. Then finally add the ghee and whisk it well. This was easy but the spices and cumin tasted raw. So combining both the methods, I came up with this: heat ghee in a pressure cooker, saute spices and cumin, add raw rice and pressure cook to perfection. This method is not only easy, it is quick and needs no time to cool the rice etc. So here is my perfect recipe for jeera rice, that is quick and fool-proof!
Ingredients
White rice 2 cups
Oil/Ghee 1 tbsp
Green Chili 1-2
Curry Leaves 2-3
Cloves 2-3
Bay Leaf 1
Cinnamon 1 inch piece
Cumin/Jeera 1 tsp
Mustard seeds/Rye 1 tsp
Asafoetida ½ tsp
Salt 1 tsp
Cilantro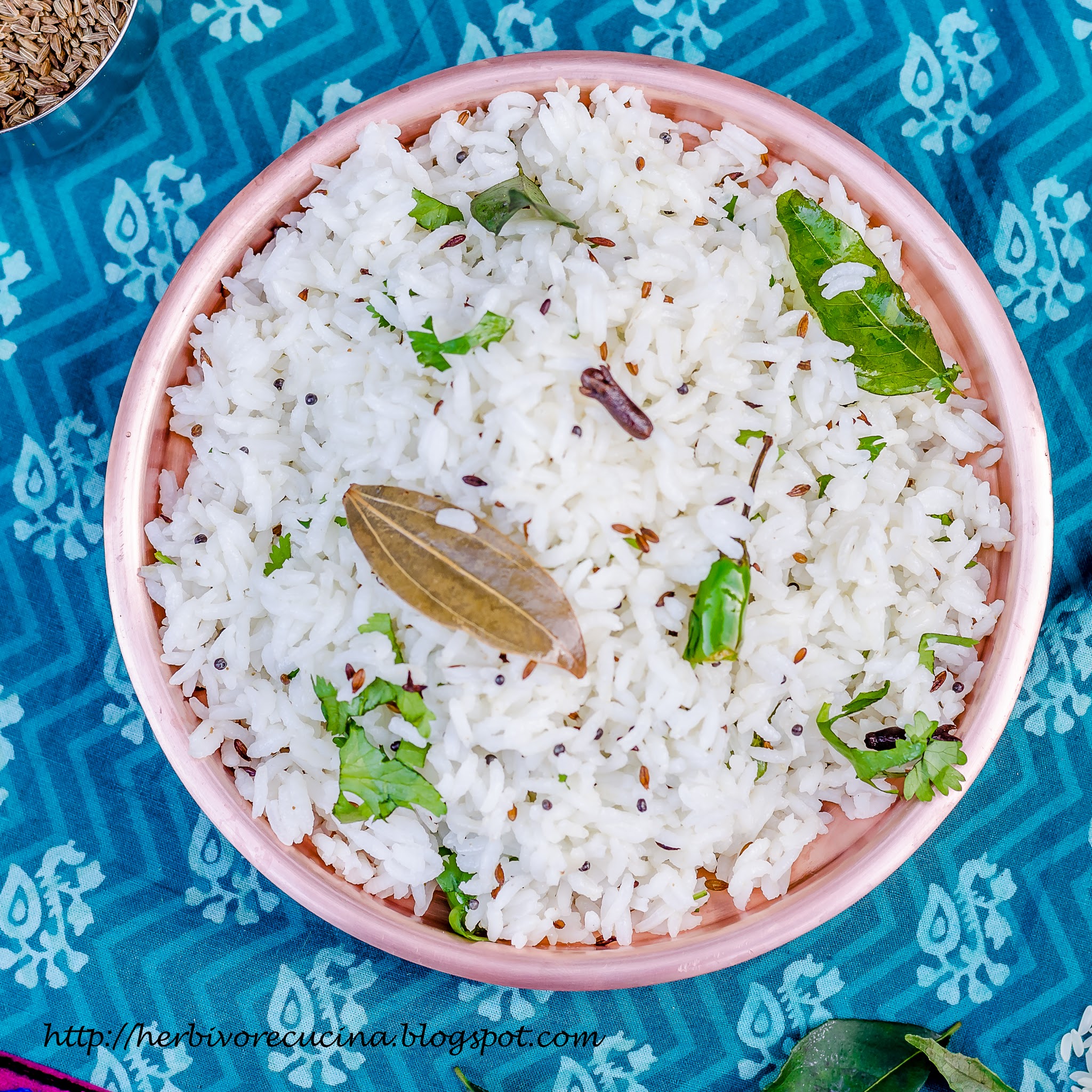 Method
Wash and soak two cups rice (can be substituted with brown rice) in three cups of water. Let it soak for a few minutes. Heat oil or ghee in a pressure cooker. Add mustard seeds and once they pop, add asafoetida and cumin seeds. Then, add green chili, curry leaves, cloves, bay leaf and cinnamon.
Once the spices get flavorful, remove water from the rice and add the rice. Mix well and add salt. Then add the water (1 ½ cups) and pressure cook for 2 whistles. Cool the cooker and open. Mix well and add cilantro to garnish. Serve with any Indian curry like Paneer Makhani or Dal Makhani.