Rajasthani Churma is a variation of the traditional Churma ladoos. This sweet is generally enjoyed with panchmel dal and stuffed baati or unstuffed baatis. The main idea is to balance the spices and so the sweet churma helps cut the spice from the dal or the garlic chutney that makes a strong presence in Rajasthani cuisine.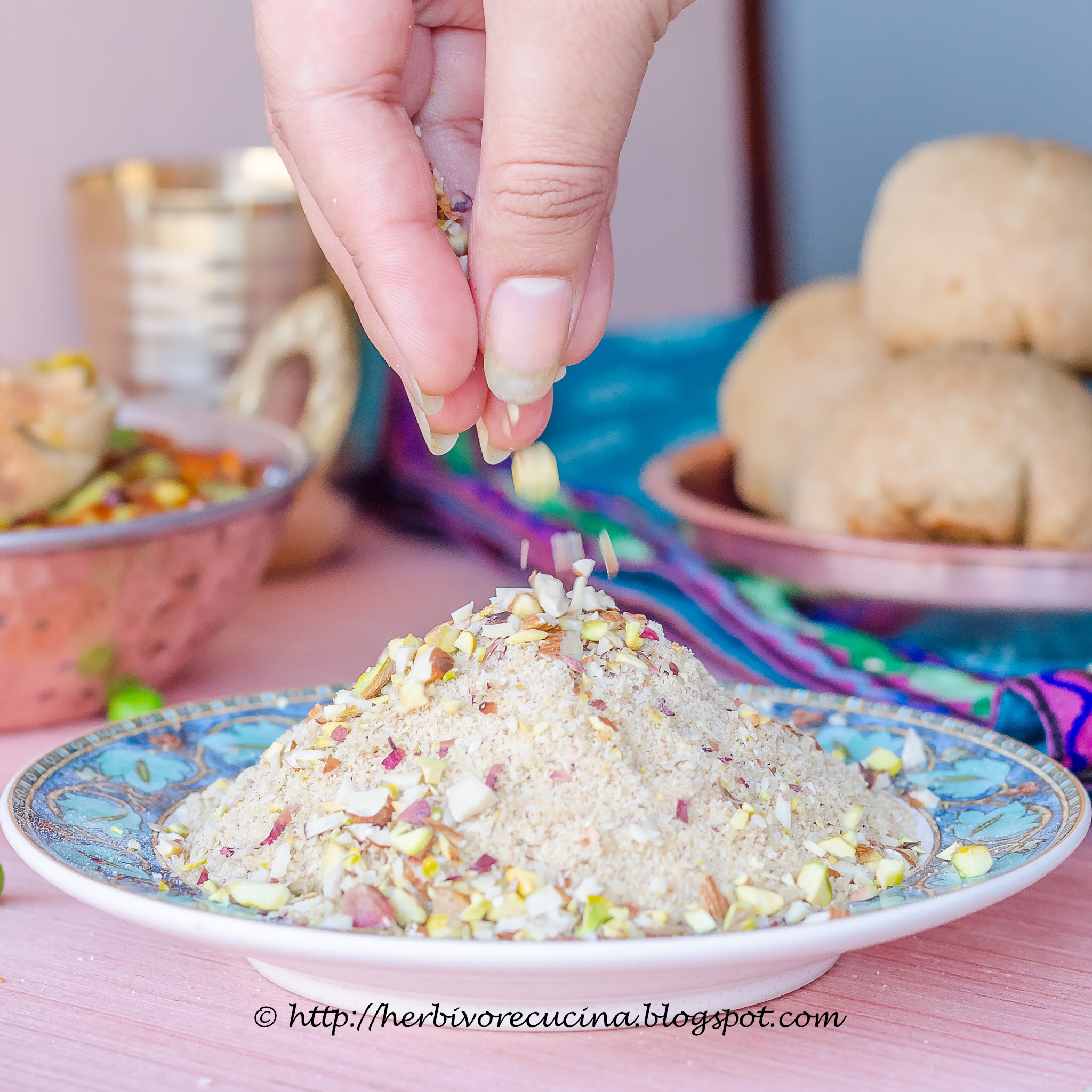 If you have tried the Gujarati version of Churma Ladoos, you know that it is made from wheat flour and jaggery. Also, by adding ghee in the mixture, they are shaped as round balls. On the other hand, this churma is made from flour and sugar and generally served in a powder form. Adding ghee on top is not uncommon.
The day I made panchmel dal and stuffed baati, I made this Churma. While you can follow the recipe below, it is very simply the same dough as the one made for baati. So another way to easily make this is to make a big bulk of the baati dough and using a quarter of that dough, make a disc and bake it. The dough will have a little salt, but it is generally never tasted once the sugar is added. If you are making the dough separately, skip the salt and proceed as listed below. It does not take too long to make this churma and the result is surely delicious!


Ingredients
Whole Wheat Flour ½ cup
Semolina 2 tbsp
Clarified Butter/Ghee 2 tbsp
Water
Sugar ½ cup
Cardamom 3-4 pods
Cashewnuts, almonds and pistachios ¼ cup
Method
Mix together the flour and semolina in a large mixing bowl. Add molten ghee and slowly mix it in. Add water slowly and knead a hard dough. Knead the dough till it comes together and let it rest on the kitchen counter for 20-30 minutes.
Preheat the oven to 400 F. Roll out the dough to a ¼ inch thickness disc. Make a few cuts with a sharp knife. Place the dough disc on a baking tray and bake for 10 minutes. Check if the dough is hard. f ity is, remove and cool. Else bake for another two minutes till it is hard.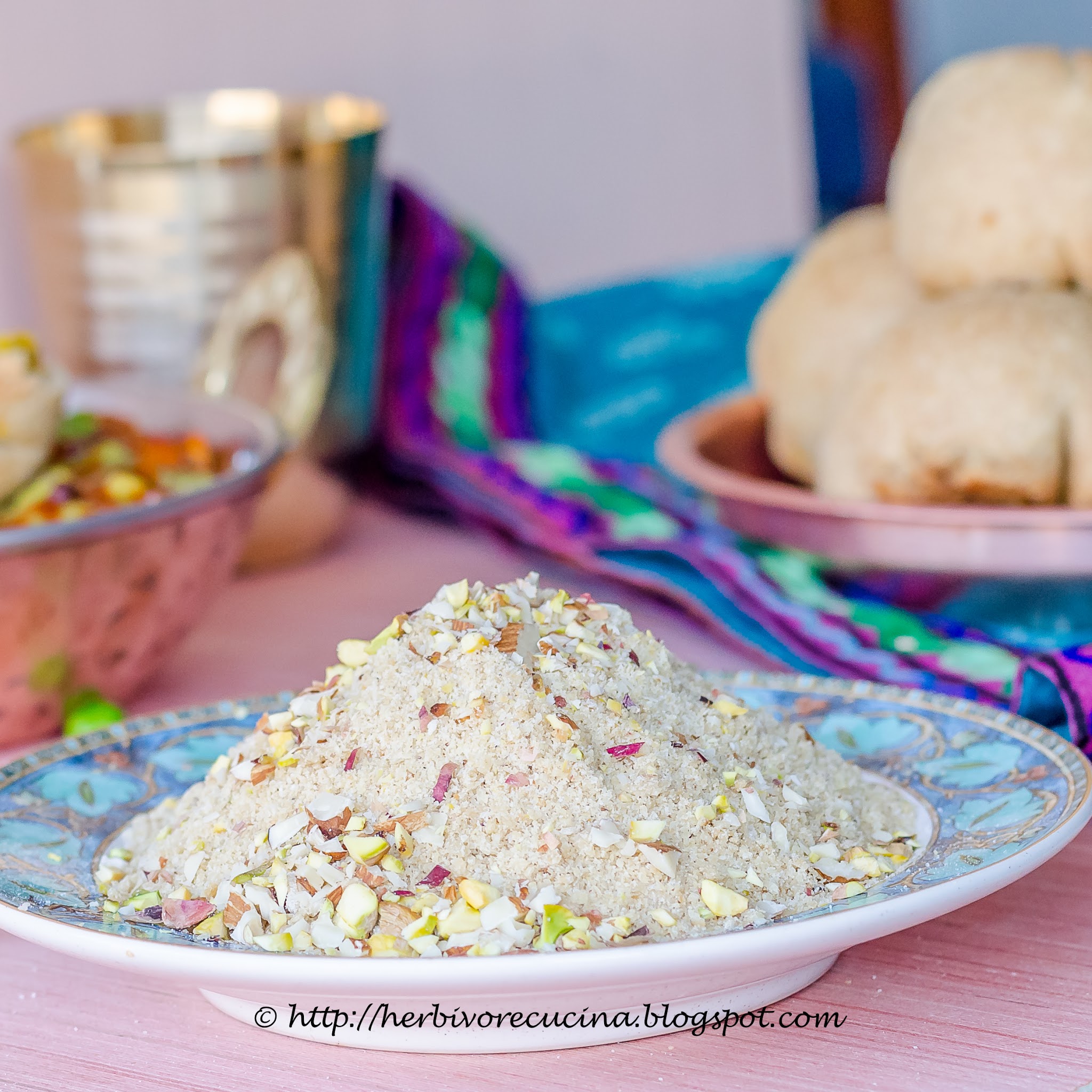 Let the dough cool. Meanwhile, powder the sugar with cardamom and finely chop cashewnuts, almonds and pistachios. Once the dough is cool, transfer to a food processor. Blend to a fine powder.
Remove the powder in a bowl, add cardamom sugar and chopped nuts. Mix well and enjoy with panchmel dal and stuffed baati or the traditional ones.