Blogging Marathon #77 Week 2 Day 3
Theme: Weekday Lunch Recipes
Dish: Rava Upma
An easy to make, quick and super delicious recipe for Upma. This Semolina Pudding is awesome for breakfast or quick lunch!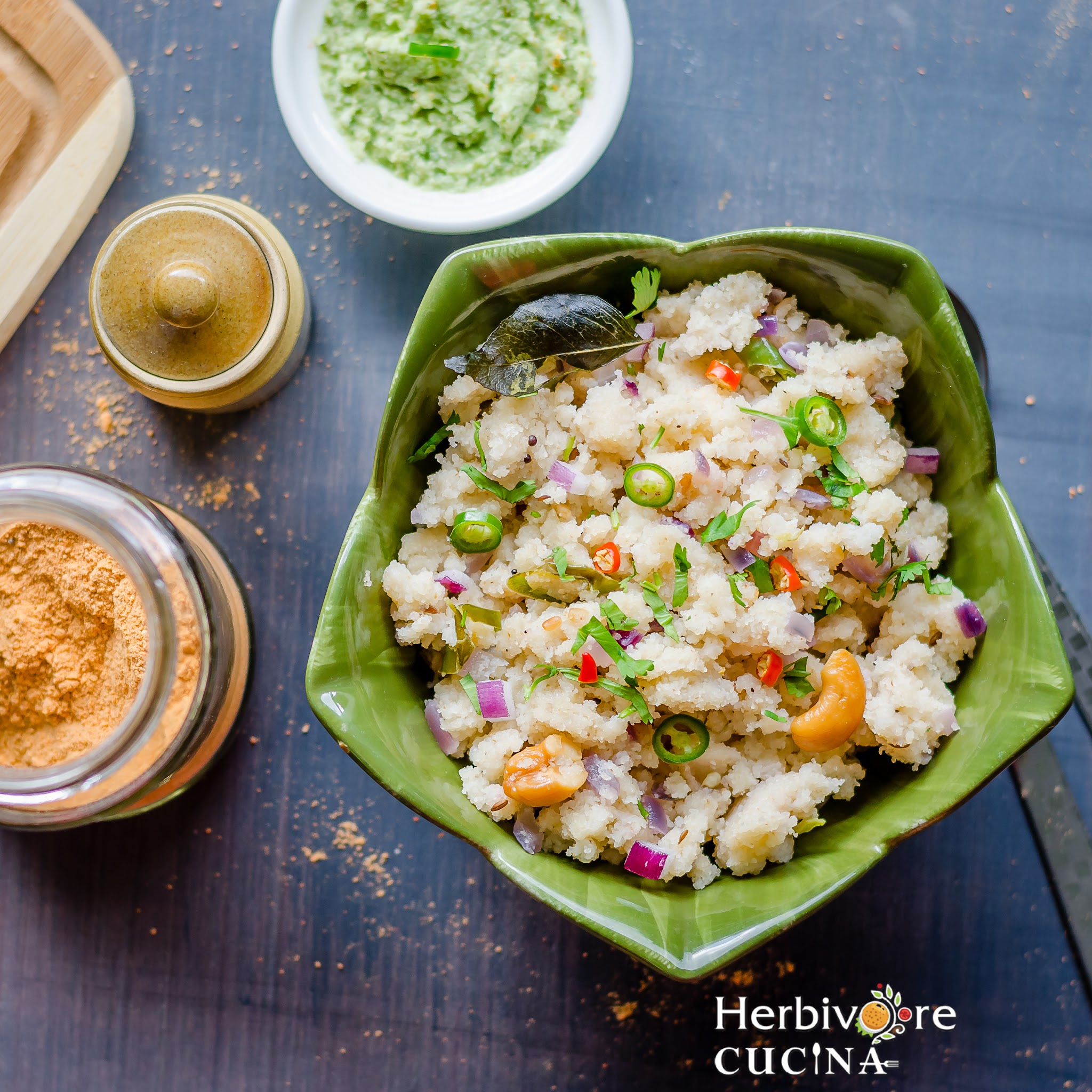 Upma, a combination of semolina, onions and spices is a really popular breakfast dish in many parts of India. There are many variations to it, each part of the country having it's own version.

The simplest form has just the basic ingredients mentioned above. The other version has yogurt in it, and some have vegetables. I have had a yellow version of Upma too and it is equally delicious.

Some like their upma in the morning with tea or coffee. Some for weekend brunch and some like me think of it as a quick packable lunch option. I generally pack roti and sabji for lunch. However, sometimes I am pressed for time or just bored of the regular lunch. That is when I turn to this dish for packing off to work.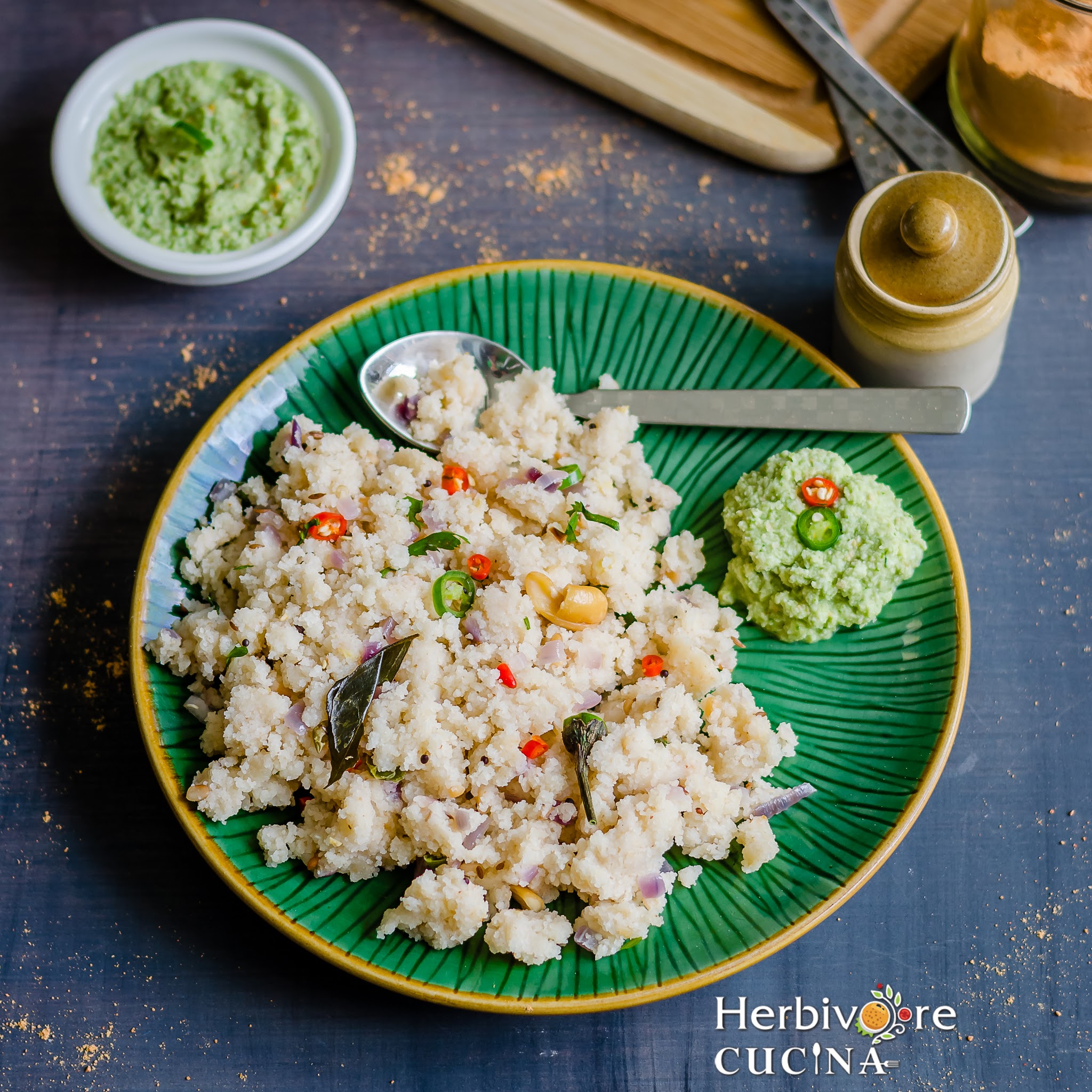 Another variation of this dish is to make moong dal dosa and stuff it with upma. This famous combination of Pesarattu Upma is something that I was introduced to at a local Indian restaurant, and I have loved it since!

For the longest time I was never happy with the way my Upma turned out. That is the reason it took almost three years to make it's way to the blog. I have grown up seeing my grandmother, mother and aunt whip up a plate of upma in a matter of minutes. However, the perfect proportions of ingredients always seemed to elude me.


Sometimes my upma would be rock solid, sometimes flowy. I seemed to blame a ton of things that kept me from getting it right. Finally after multiple permutations and combinations, I concluded that this recipe works for me! Now, with this recipe, I can see why they say Upma and Poha are the easiest recipes for busy mornings!

Last time I made this upma, I was sure it was the BEST I have made. So I took time and shot it. When Valli announced the theme as healthy lunch recipes for this week's Blogging Marathon, I decided to include this recipe.

Breakfast or Lunch?
Make Upma for breakfast or lunch, it works well for both. I even make it for weekend dinner sometimes. If we have had an elaborate lunch, we prefer to have just Upma and tea for dinner. It works perfectly and with the combination of tea, you cannot go wrong!

Besides, it is easy to make the previous night and pack it right away. Then all you need to do the next day is pick up your lunch box and off to school or work! It does not change it's texture much when refrigerated in an airtight container.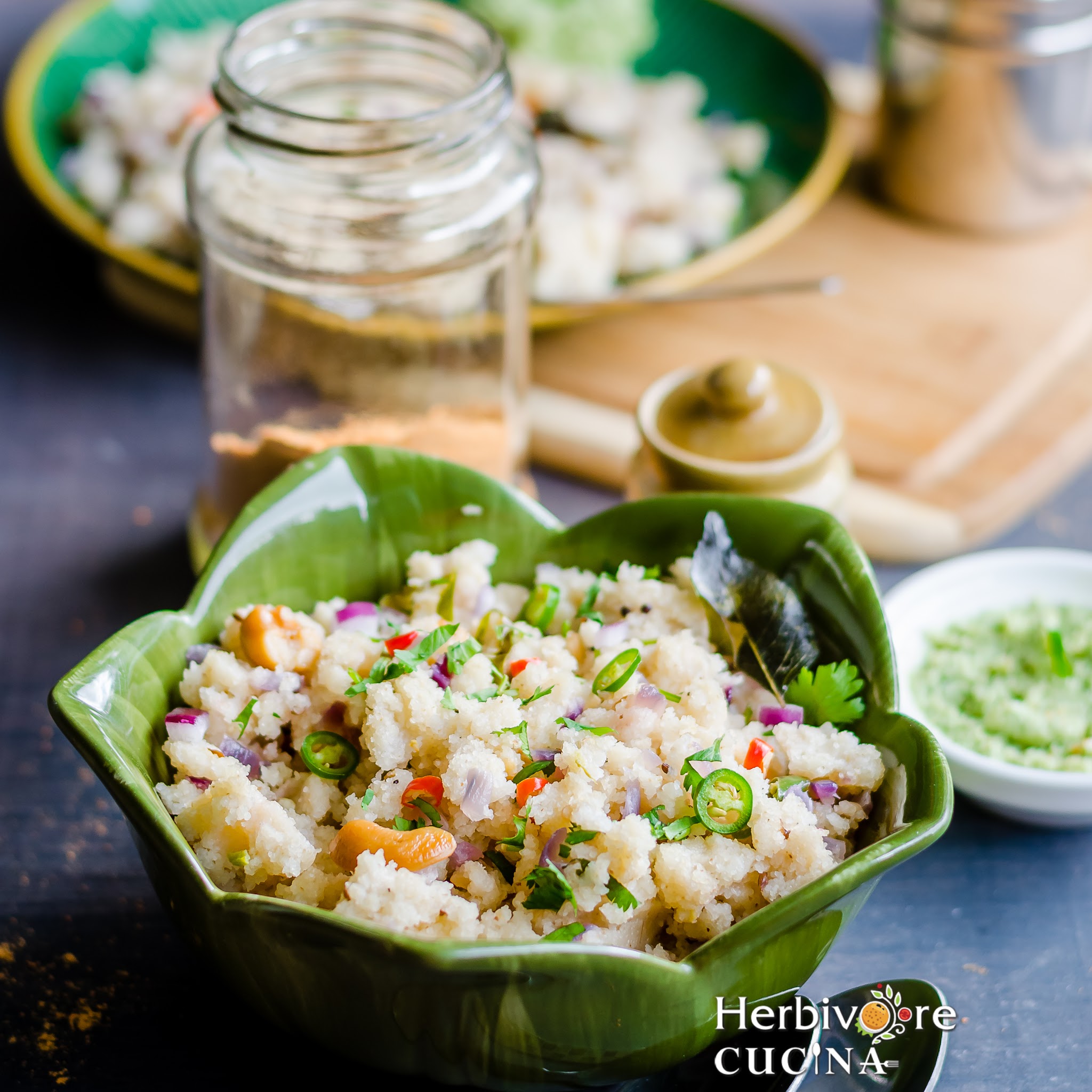 Variations


If you would prefer a yogurt less version of Upma, just skip the yogurt bit. Instead add just water. It works well too.

If you would like a vegetable version of this, boil carrots, peas, french beans and corn in the microwave for 3-4 minutes. Drain and add them after the onions. It not only makes the Upma healthy, it makes it tasty and filling as well. And of course, colorful!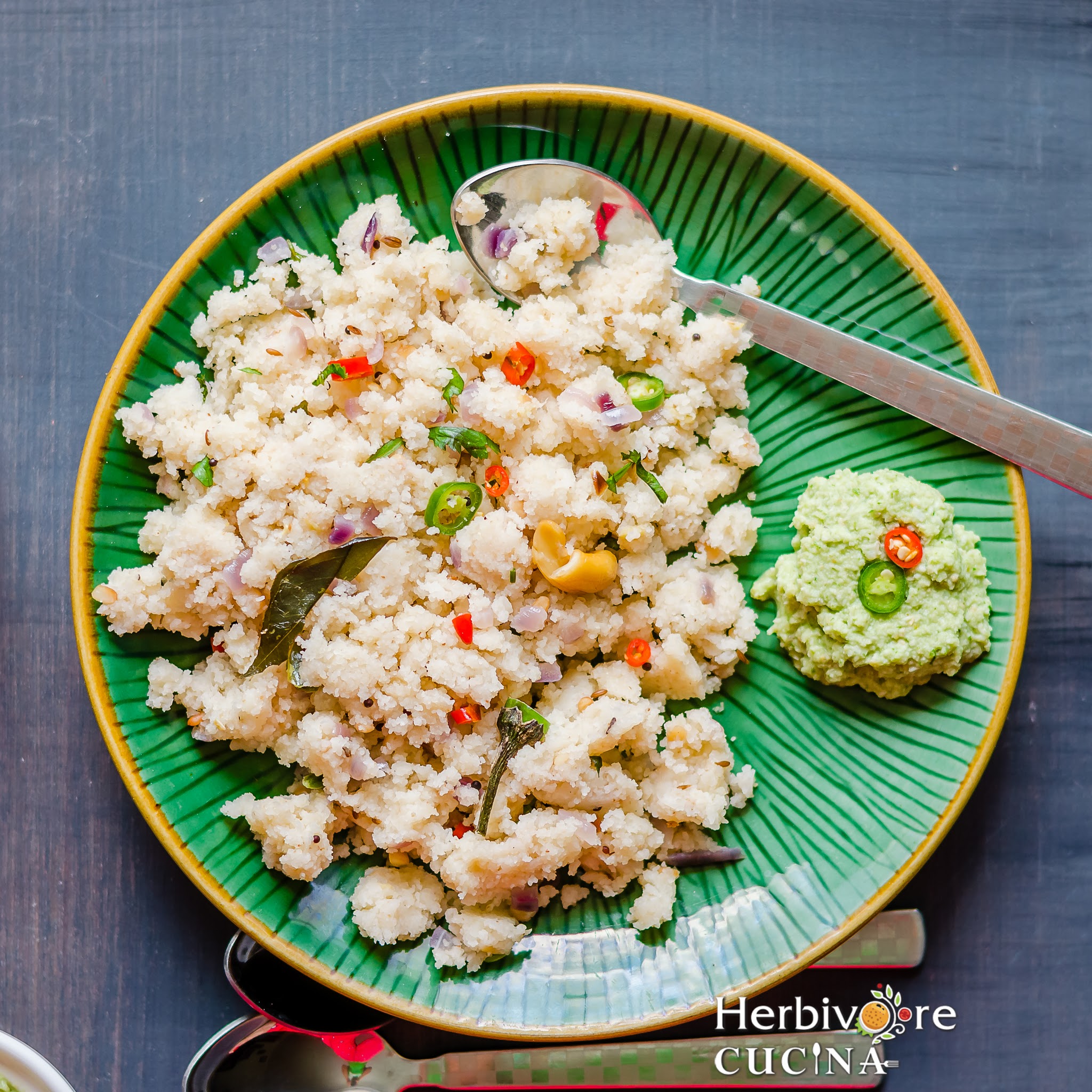 Hope you enjoy this recipe and come back for more! Don't forget to follow the blog on Facebook, Twitter, Instagram and Pinterest!


Ingredients

Rava/ Semolina 1 cup
Onion 1 medium, diced
Ginger ½ inch, grated
Cashew nuts 2-3
Green/Red Chilli 1 minced
Mustard Seeds 1 tsp
Asafoetida a pinch
Cumin Seeds 1 tsp
Curry Leaves 2-3
Urad Dal 1 tsp
Yogurt 2 tbsp
Ghee/ Clarified Butter 2 tbsp
Salt 1 tsp
Sugar ½ tsp
Lemon Juice ½ tsp
Cilantro to top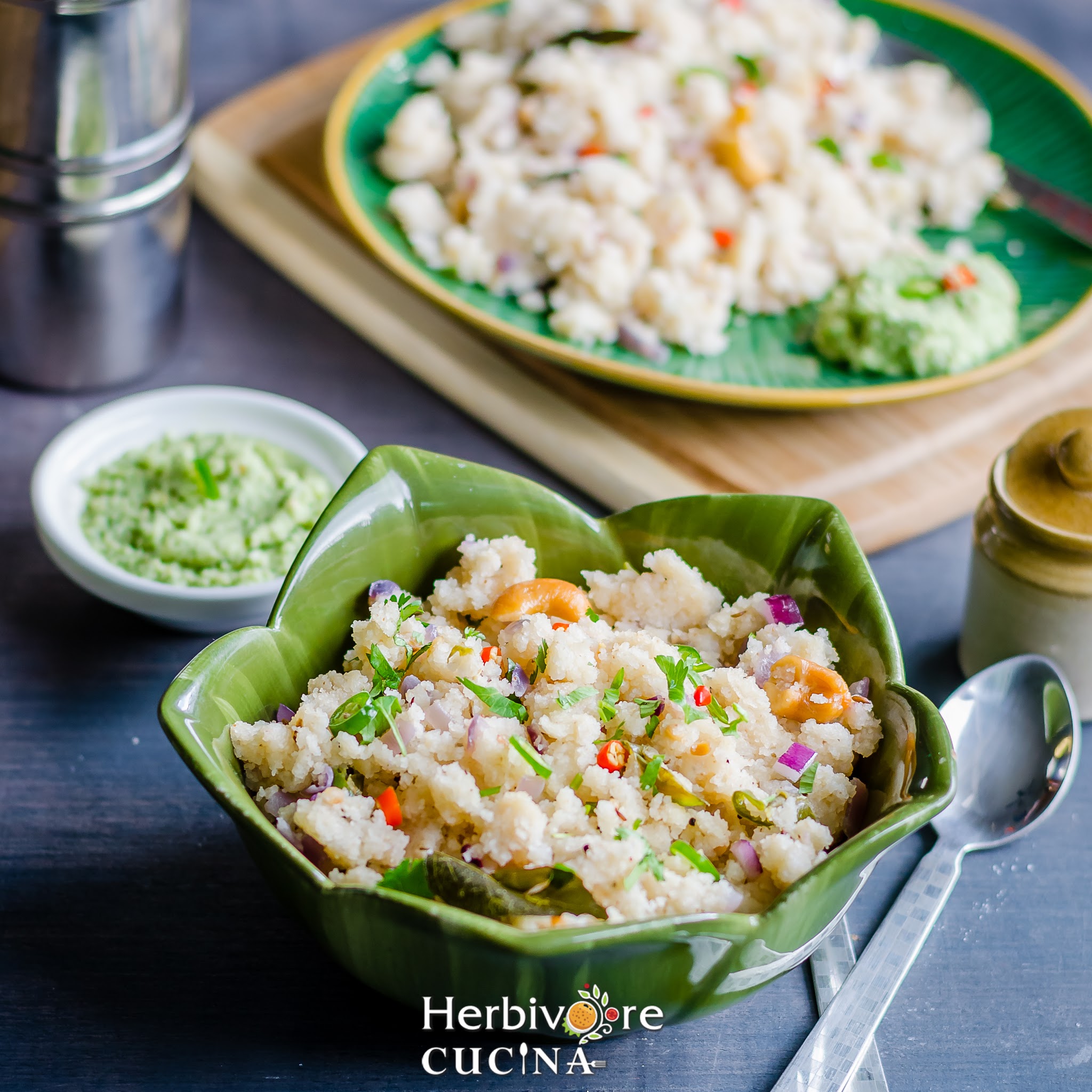 Method

Heat 1 tablespoon ghee and add rava. Roast on medium flame till it gives out an aroma, but does not change color. Remove from heat and set aside.

In the same pan heat the remaining ghee. Add mustard seeds and let them pop. Then add asafoetida and cumin seeds. Once they pop, add curry leaves, urad dal, cashewnuts and chilli.

In a few seconds add onion and ginger. Sauté till the onions are cooked and soft. Meanwhile beat the yogurt and add 1 ½ cups water. Whip to a smooth texture.

Add the roasted rava to the pan and mix well. Add in sugar, salt and mix well. Pour the yogurt water mixture slowly and keep stirring. Mix well and let the upma cook for a few minutes.

If it dries up, add more water. In about 6-7 minutes the upma will come together and cook. Turn down the flame and add lemon juice. Serve topped with cilantro and with tea or coffee on the side. It tastes great with dry chutney and coconut chutney too.
Check out the Blogging Marathon page to see what the other Blogging Marathoners are doing for this BM.