Blogging Marathon #66 Week 1 Day 2
Theme: Pizza
Dish: New York style Thin Crust Pizza
Today is the second day of the week 1 of this Blogging Marathon. My theme is Pizza and we are having a great time with this theme! Yesterday I posted an Indianized Pizza, naan topped with chole and grilled on stove top. Today is a yeast based pizza, baked in the oven. The difference however from my older pizzas is that this one is a New York style thin crust pizza, topped with just tomato, cheese and basil.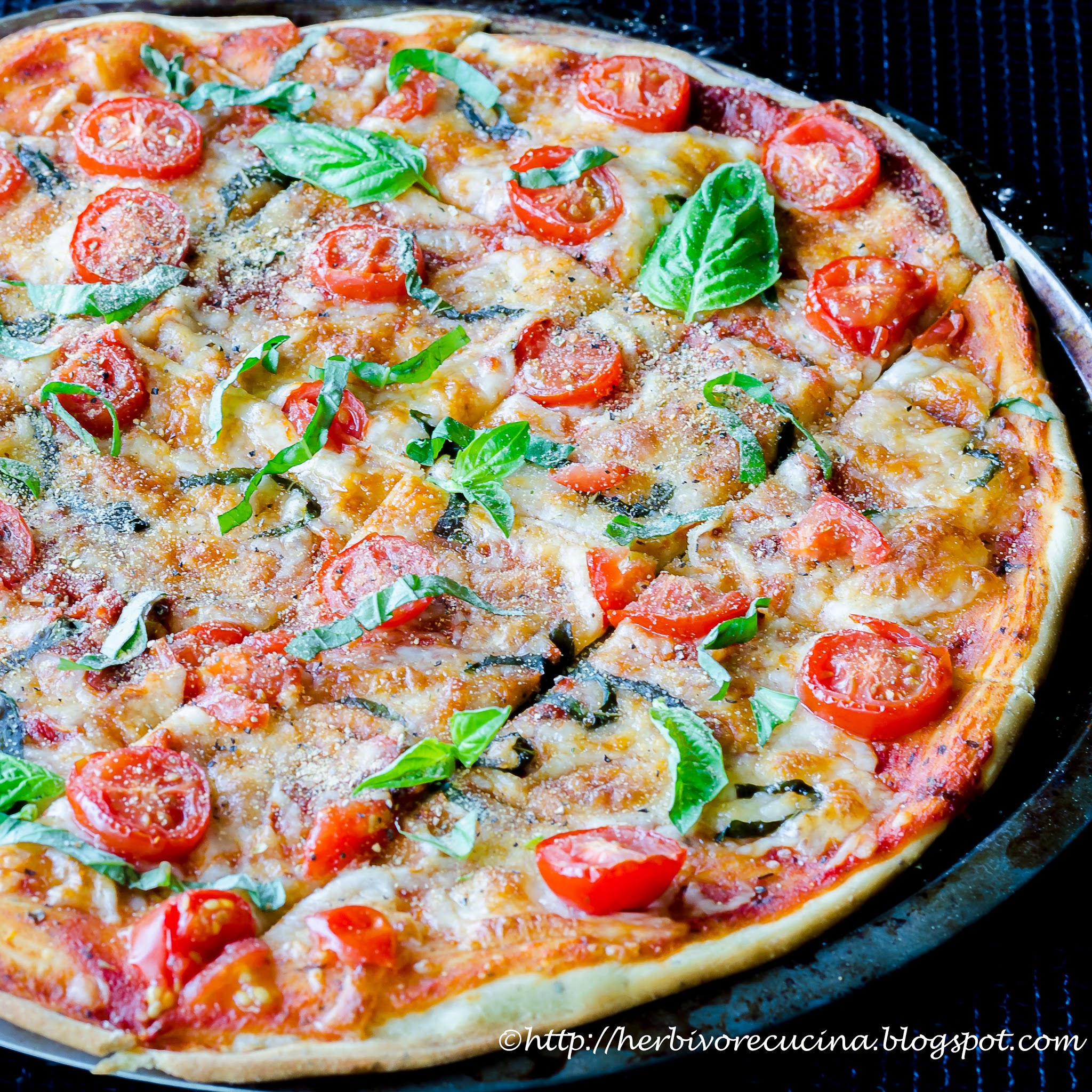 Over the past I have made some mainstream pizzas like the veggie pizza and the paneer pizza, some unique pizzas like pav bhaji pizza and spinach artichoke pizza. All those pizzas were thick crust, making two 12 inches crusts out of the 3 cup dough I always make for all my pizzas. This one is probably exactly half, making four crusts of the same size.
We enjoy thick crusts more than these skinny ones, probably why I don't make it too often. After reading up on thin crusts, I realized all the recipes, articles and reviews state that the toppings should be restricted to a minimum in this one. The reason is logical; the thin crust cannot hold up the weight of tons of toppings. Also the thin pizzas are generally enjoyed by folding the slice and eating it more like a sandwich. If the toppings are too many, folding it becomes impossible!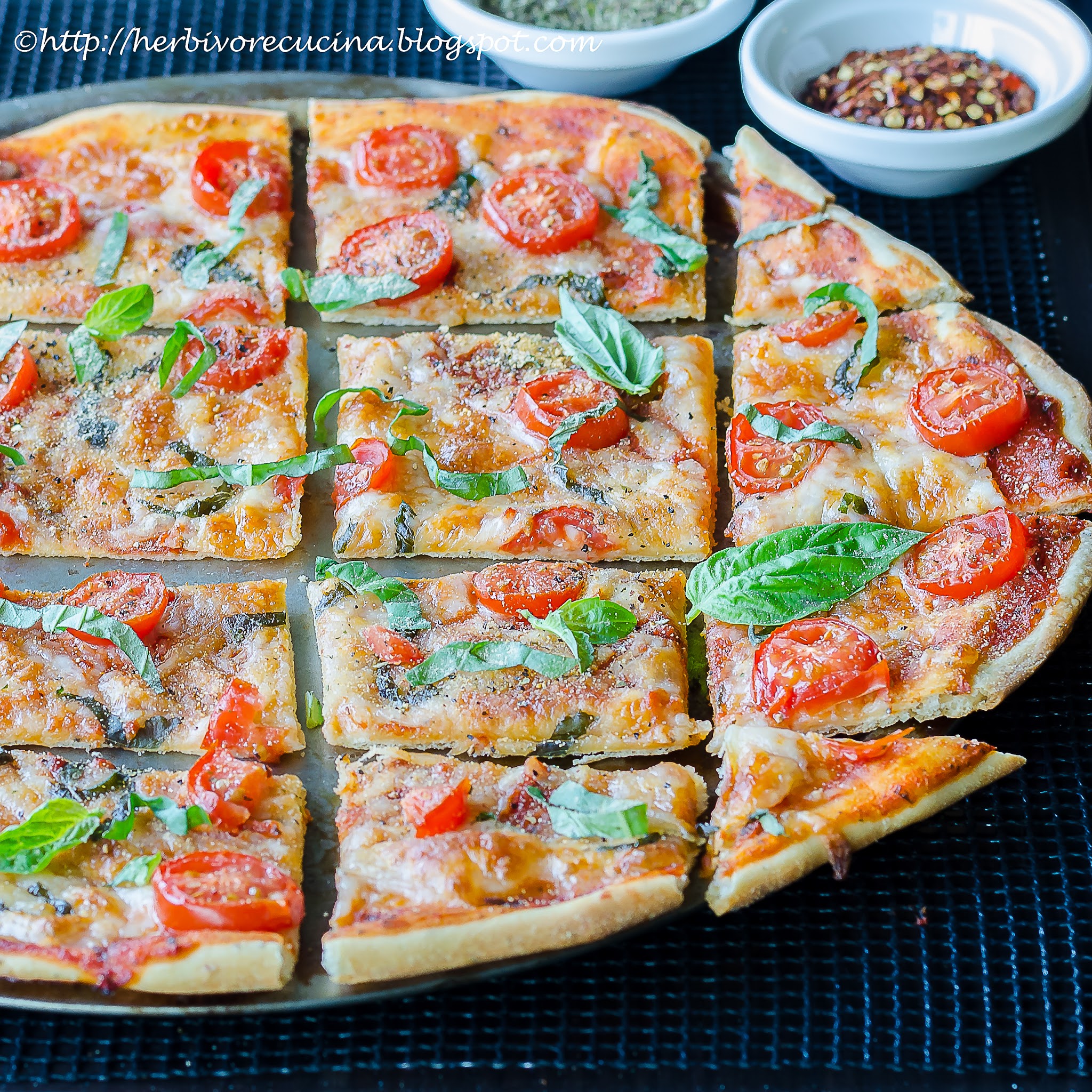 Thus, I made a rather simple topping pizza. Just sauce, tomatoes, basil and cheese. You may choose to add a couple of other toppings or just make a simple Margherita style pizza. Also, baking them on a pizza stone gives the best result. However, if you do not have a stone, a pizza pan will work too. Just that the crispy crust of a stone baked pizza is unmatched. Do try this one and come back tomorrow for a yummy treat!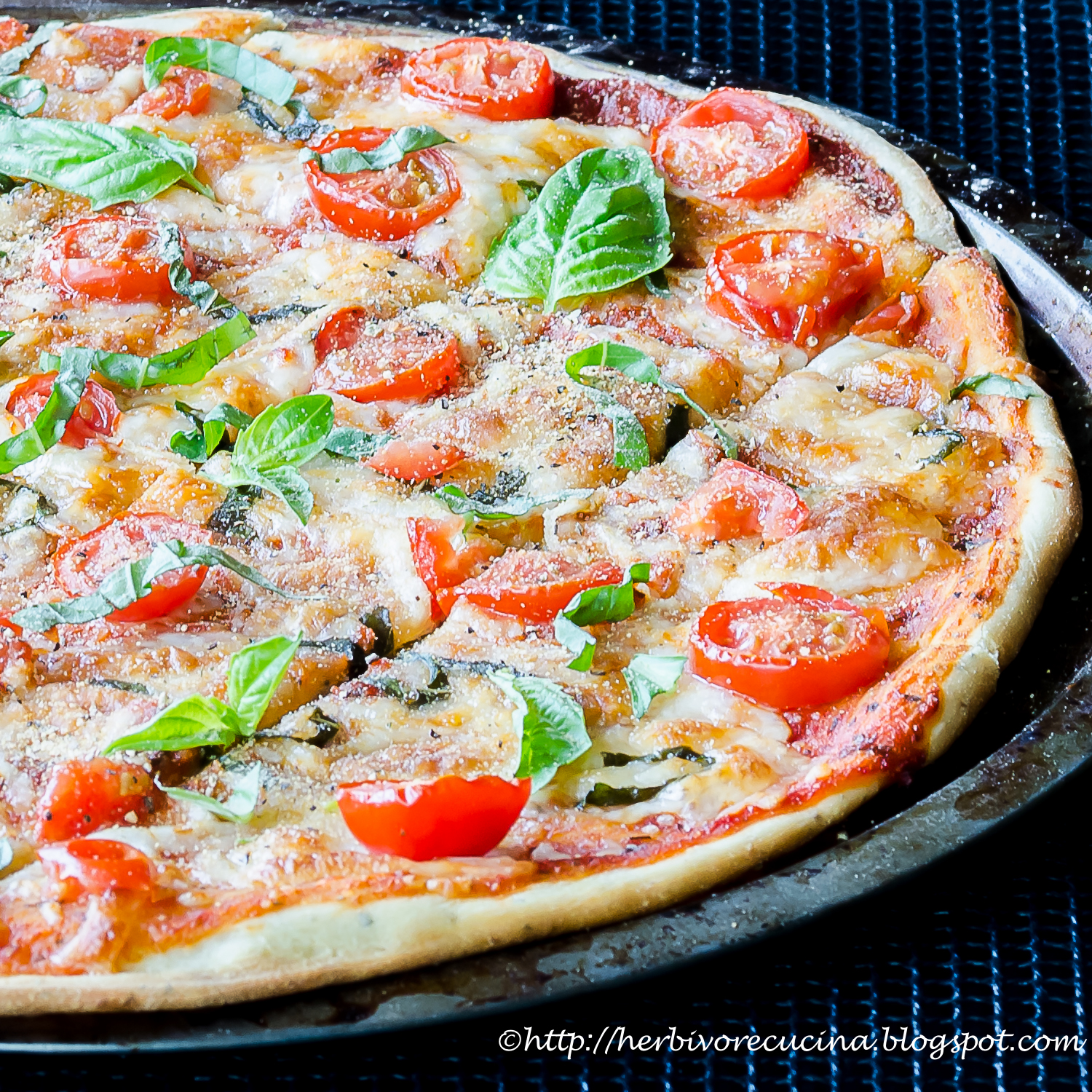 Ingredients
Cornmeal ¼ cup
Marinara Sauce homemade or store bought
Cherry Tomatoes 1 cup sliced
Mozzarella Cheese 1 cup shredded
Basil leaves
Oregano and Chilli Flakes
Method
Make the pizza dough as per the recipe here. Once the dough rises and you are ready t o make the pizza, sprinkle some cornmeal on the working surface. Divide the dough into four parts. Place one part on cornmeal and roll it to a 12 inches disc and ¼ inch thickness. Use cornmeal to keep the rolling pin from sticking.
Preheat the oven to 400 F with the pizza stone placed on the centre rack. Now spread Marinara sauce on the base, add shredded cheese and place tomatoes. You can also add some more toppings like vegetables or meats. Then sprinkle some chopped basil leaves.
Place the pizza on the stone. As the stone is absorbent, you cannot use lots of butter or oil. Instead spread some cornmeal to keep it from sticking. Bake for 8-10 minutes till the base starts to roll up and the cheese is molten. Remove, sprinkle some more basil and oregano. As it is really thin, you may choose to cut into small pieces like I did.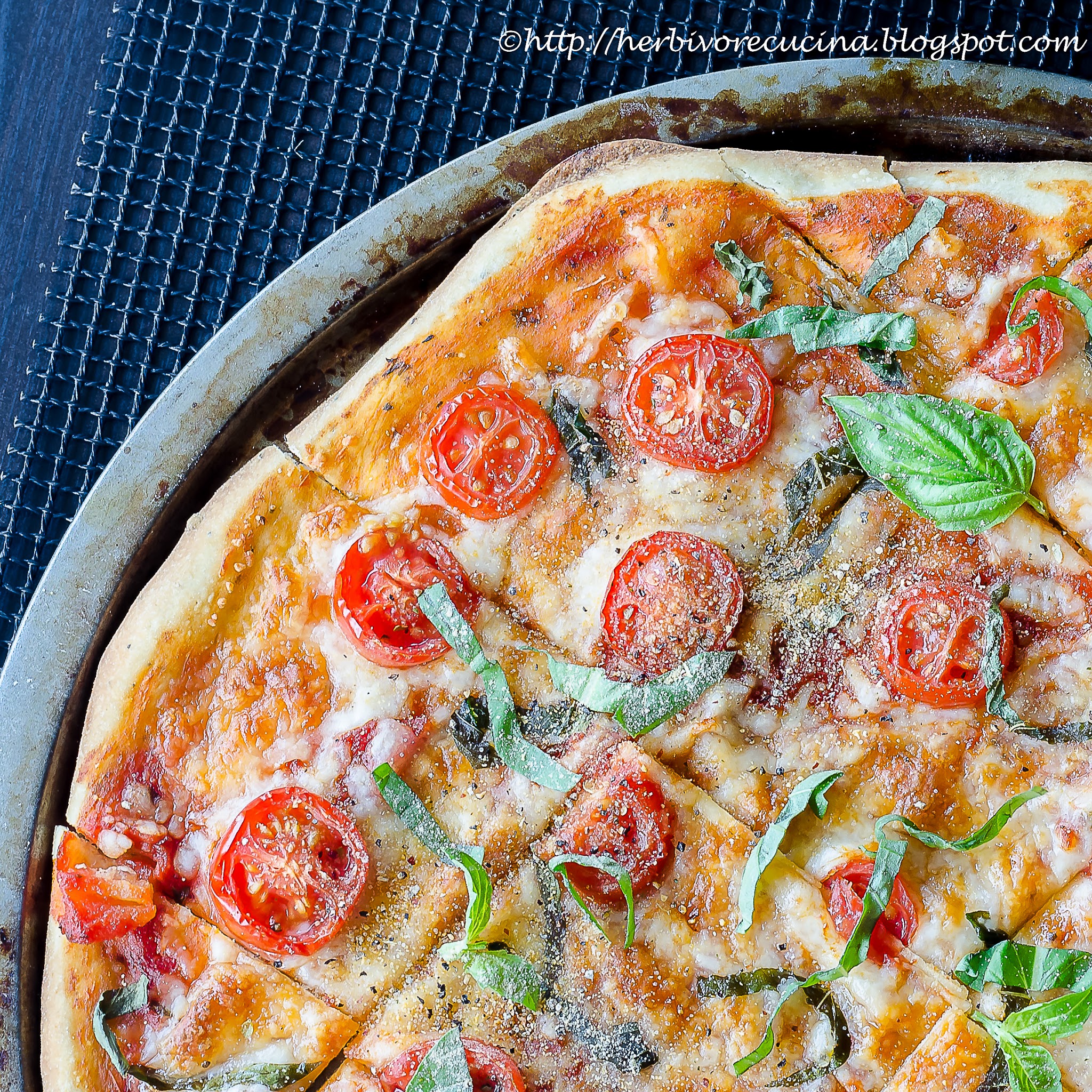 Check out the Blogging Marathon page for the other Blogging Marathoners doing this BM#66