Blogging Marathon #78 Week 2 Day 2
Theme: Secret Ingredients
Dish: Quinoa Idli
An Indian quintessential Idli gets a healthy makeover. Quinoa makes these idlis yummy, nutty and packed with flavor.
Quinoa, the healthy ingredient that has been around for some time is one of my favorites! It is healthy, has a yummy nutty flavor and is super versatile to work with. It happens to be one of my favorite ingredients now!

In the past I have made Quinoa Kofta in Makhani Gravy, One Pot Pineapple Fried Quinoa , Quinoa Fried Rice, Quinoa Sabudana Khichdi. Today is yet another delicious recipe using quinoa. I have been meaning to try this one for a while!
Idli, the quintessential South Indian dish that is perfect for breakfast and dinner is one of my favorites. However, often times I feel guilty of all the carbs we end up consuming in a meal. I have tried to replace rice for quinoa in many recipes. I was not sure if it would work in fermented recipes, but referring to many recipes online, I was sure it would.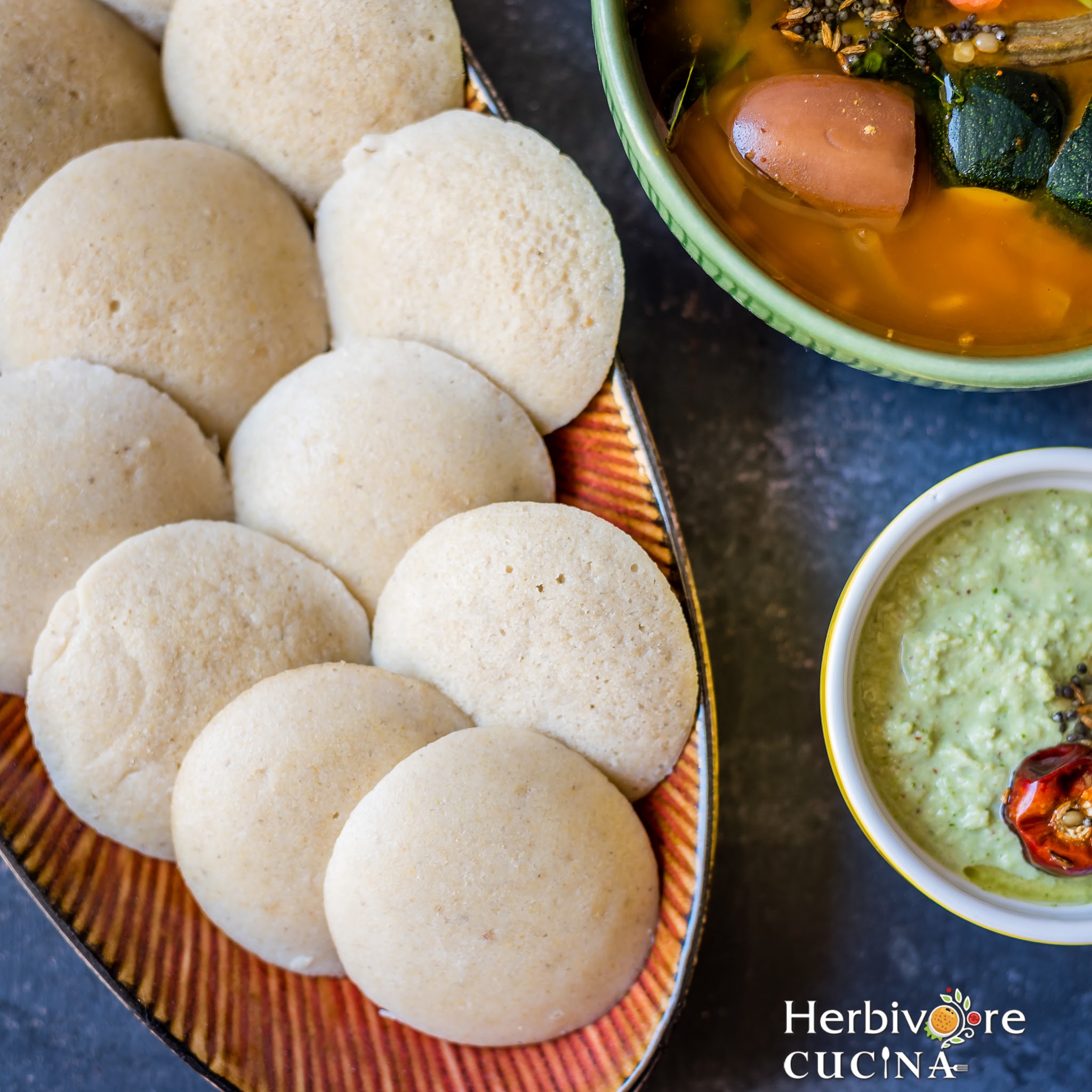 The first time I tried to replace almost all the rice with quinoa and ended up with hard idlis. So then I added some amount of rice to make sure it ferments well. The result was perfect idlis with a slight nutty taste. We enjoyed it with Cilantro Coconut Chutney, Sambar or Homemade Ghee. Such a treat!
The batter I made was used up in making idlis. However, the same can be used to make dosas too. Just add some more water and it will be perfect. Not to forget Paniyarams, that will be awesome with this batter too. I hope to make some paniyarams using the same batter and some vegetables next time. It will definitely be a great snack!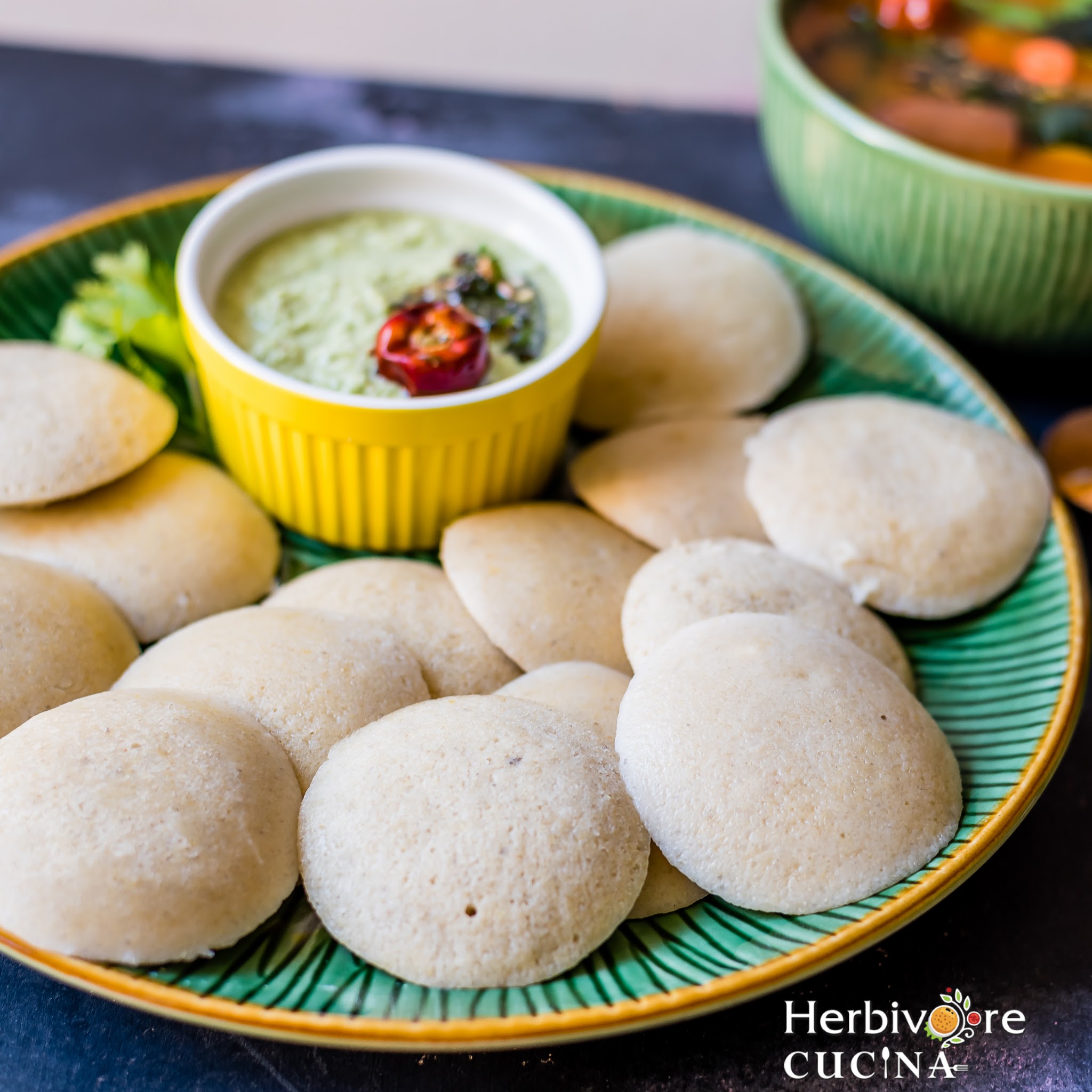 Coming to the recipe, the main ingredient here is quinoa. Using a little bit of urad dal and rice helps make it a well fermented batter. It takes a little while to soak the ingredients, but it can be be quick if you use a little warm water to soak. It will be done in 3-4 hours.
While grinding, make sure you do it in parts. Add just a little water, so that the batter does not become very thin. It does thin out a little on fermenting. Adding fenugreek and poha is optional, but helps in making a great batter.
The batter can be made in a big quantity and can be refrigerated for 2-3 days. Just make sure it is back to room temperature before you start making idlis or dosas.
If you make this recipe, I would love to see your version. Don't forget to tag me on Facebook, Instagram or Twitter.
Ingredients
Quinoa ¾ cup
Idli Rice or any short rice ¼ cup
Whole Urad Dal ⅓ cup
Fenugreek Seeds 1 tsp
Poha/ Beaten Rice 2 tbsp
Salt to taste
Water as required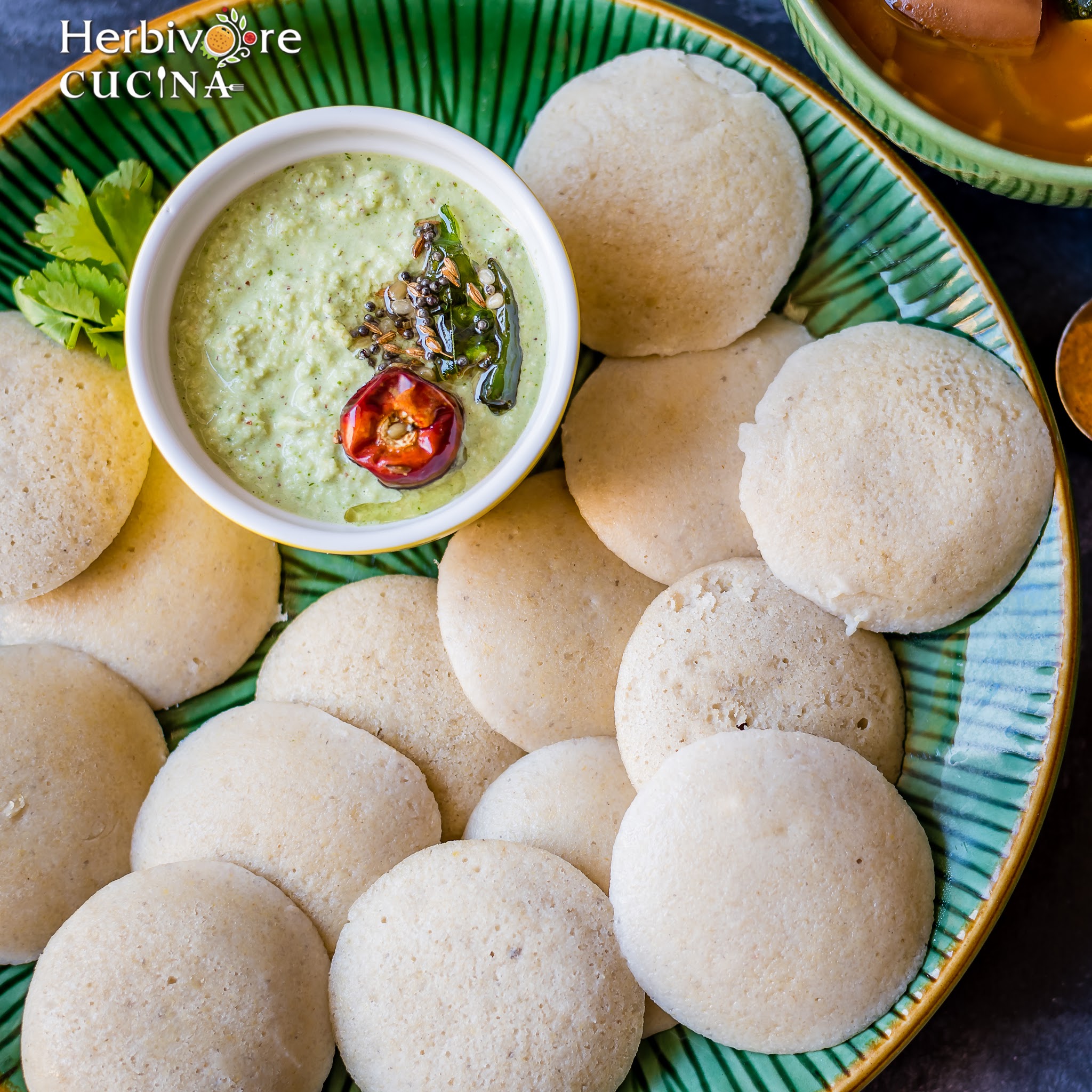 Method
In a pan add the quinoa, idli rice, urad dal and fenugreek seeds. Wash a few times and soak in a warm place for 6-7 hours.
Once soaked, drain the soaked water in a bowl. Working in batches, grind the mixture to a smooth paste with the poha. Ensure you do not add too much water. Use about ⅓ cup water in ½ cup mixture.
Transfer everything to a large pan, big enough to hold the batter post fermentation. Add 1 ½ teaspoon salt and mix well.
Ferment in a warm place for 10-12 hours. Once fermented, mix well and check the salt. Add more if required.
Heat water in an idli stand and grease the idli plates. Add a spoon of batter in the cavities and place in the stand.
Steam for 10-12 minutes, till the idlis are cooked. Remove and serve hot with Tomato Onion Chutney, Sukha Coconut Chutney, Cilantro Coconut Chutney, Sambar or Homemade Ghee.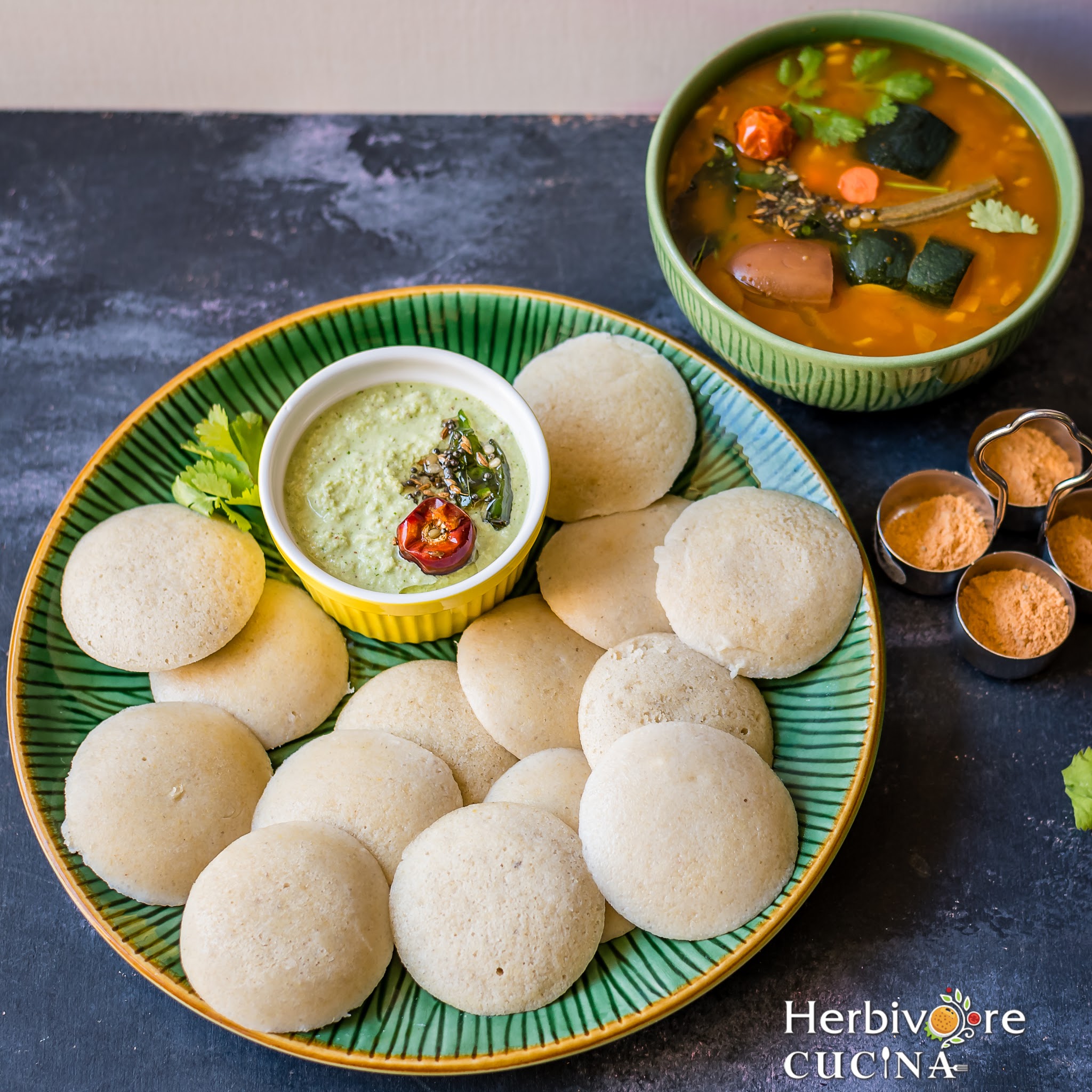 Check out the Blogging Marathon page to see what the other Blogging Marathoners are doing for this BM.