Bread dough stuffed with tangy, sweet and spicy potato filling and add-ons and baked to perfection; this version of Kutchi Dabeli is addictive, delicious and easy to make!

We are just a couple of weeks away from Super Bowl! One of the most watched game here in US, this game is amazing to enjoy with friends and family. Apart from the game, the highlight is definitely the food! Chips and dips, pizza and Nachos are the MOST popular game-day recipes.
When you have the same recipes over and over again, it might get boring. That is when you need some new ideas to enjoy. This post is definitely handy for that! Whether party or not, this BAKED version of Dabeli is amazing, I promise.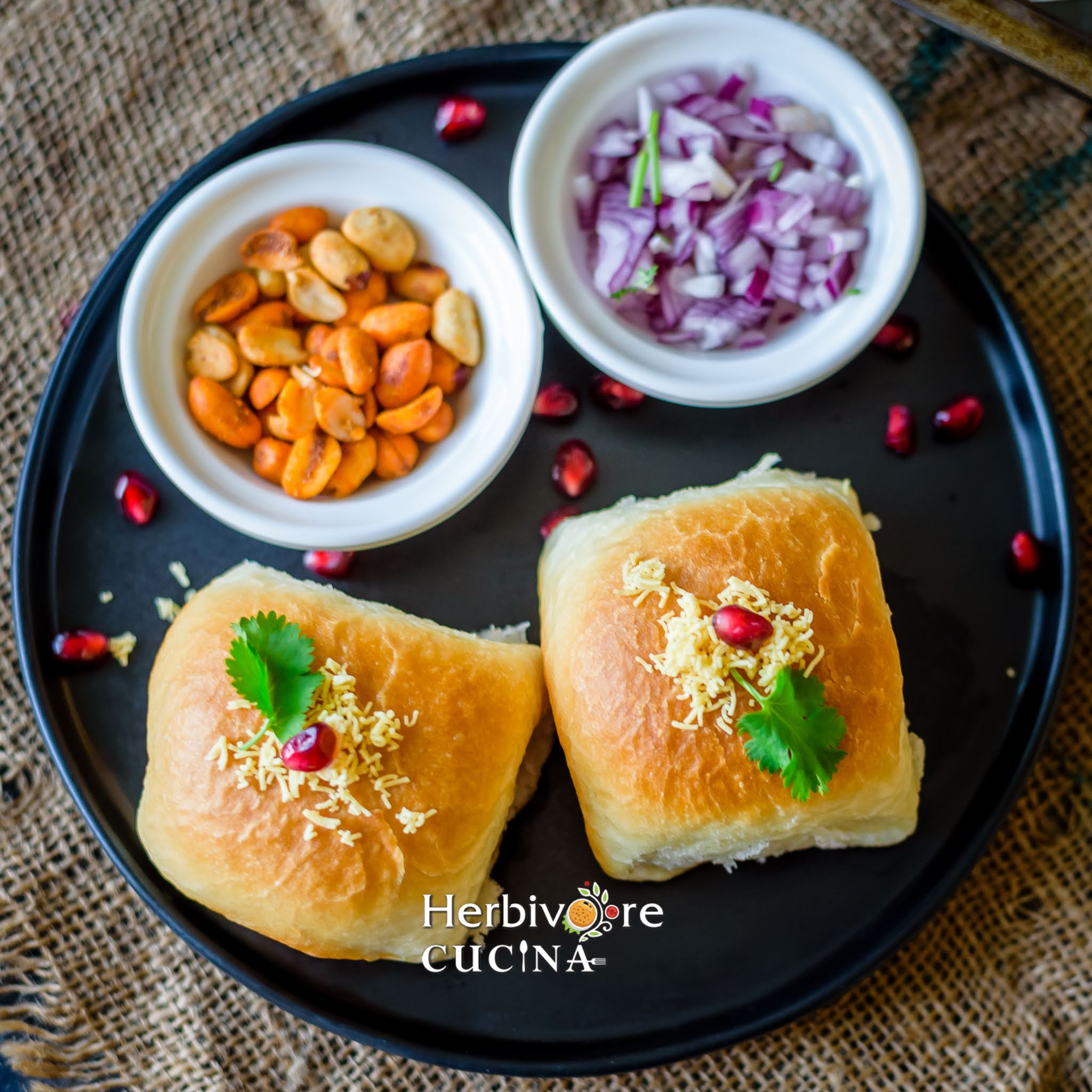 If you are wondering what I am talking about, here is what I mean. Dabeli, a popular Indian snack is made by adding a sweet and spicy potato filling in a bun, toasting it with butter and enjoying. I have made the traditional recipe many times, here is a slight variation that is fun and makes a BIG batch at once.
From making bread separately and making the filling, then stuffing and baking; I moved the steps around and filled the stuffing in bread dough, baked and then broiled the ENTIRE batch. The result is 15 stuffed buns made at once!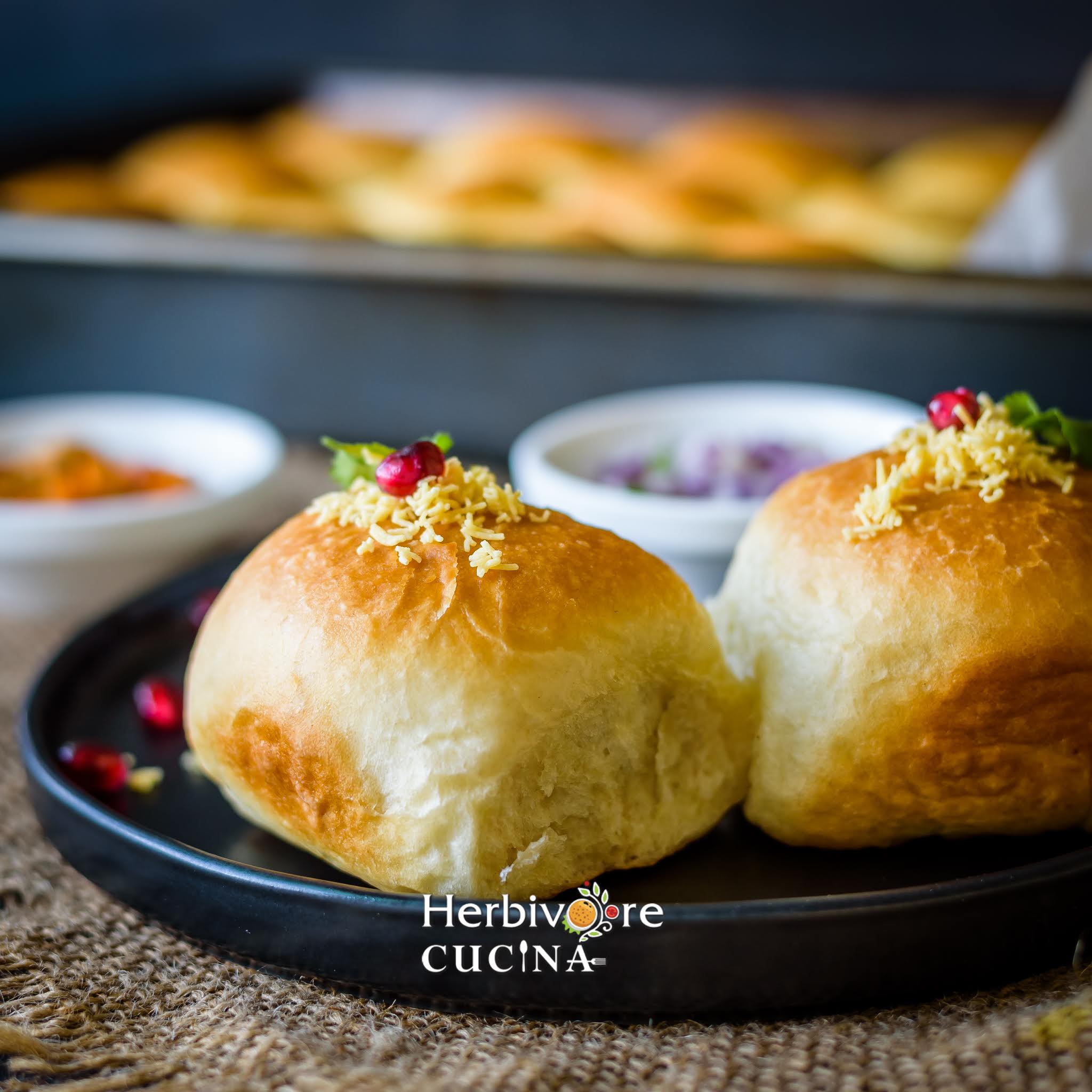 I have made several trays of this in the past. Most of the time it has been in India; for my family that loves Dabeli. I barely get to shoot there; given I am on a vacation. So this time I made this in such a way that I could shoot it and share it here. And even before the post made it to the blog, I made another two batches over the weekend!
If you are a fan of stuffed breads, here are the recipes I have posted in the past. They are readers' favorites already and I add another one to the list today!

Coming back to the recipe, Dabeli is a popular street snack from India. Originally from the state of Gujarat, this recipe is now popular all over the country and beyond. The main important elements of the dish are the sweet and spicy filling, soft bread that is perfectly toasted with butter. I have the traditional version of the Dabeli on the blog already. Find it here: Kutchi Dabeli.
Variations
For this recipe I used all purpose flour for the bread. However a mix of all purpose and whole wheat or 100% wheat flour can be used too. Just make sure you add essential wheat gluten to make the bread soft.
The filling is made from boiled potatoes, masala and a few add-ins. I used store bought Masala, but many people prefer a home-made one. There are several recipes online to make it.
The add-ins can be customized as per liking. Add tutti-frutti if you have, leave them if you don't. Skip peanuts to make it nut-free. Pomegranate is great for a sweet taste. I would recommend not leaving that out.
Last, my favorite butter to use for such recipes is the Indian brand 'Amul'. Having grown up with it, I would strongly recommend that for the same flavor as the Dabeli from India.
The first couple of times I served the Dabeli after baking. The top was soft and did not feel like the traditional one. Then I spread butter on top and broiled them. The result was PERFECT! So I concluded it is my favorite way to make them!
With all this information, hope you are ready to make your own version of Dabeli!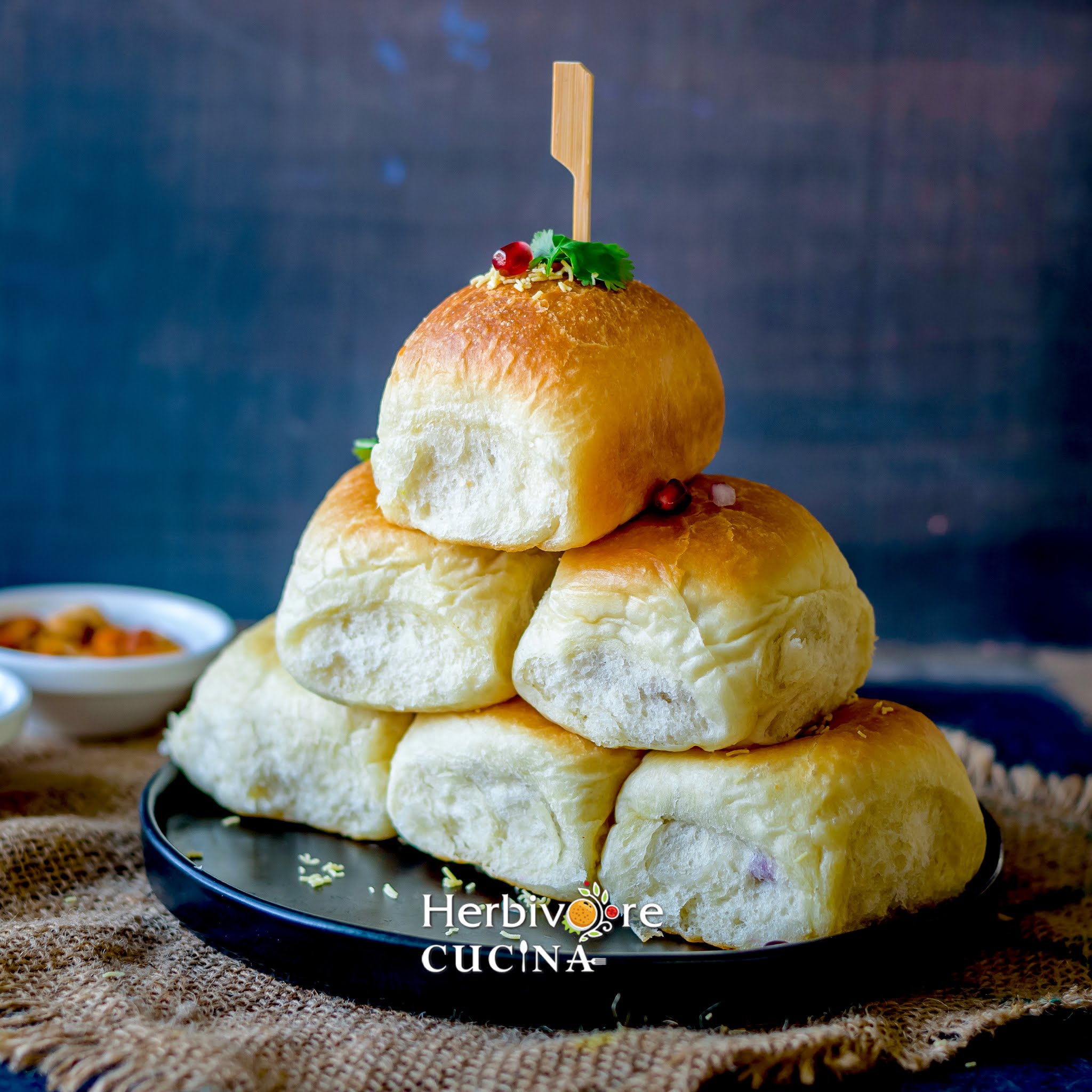 Ingredients
For the Bread Dough
All purpose Flour 3 cups
Unsalted Butter 3 tbsp
Active Dry yeast 2 ¼ tsp
Warm Water 1 cup
Salt 1 ½ tsp
Sugar 1 tsp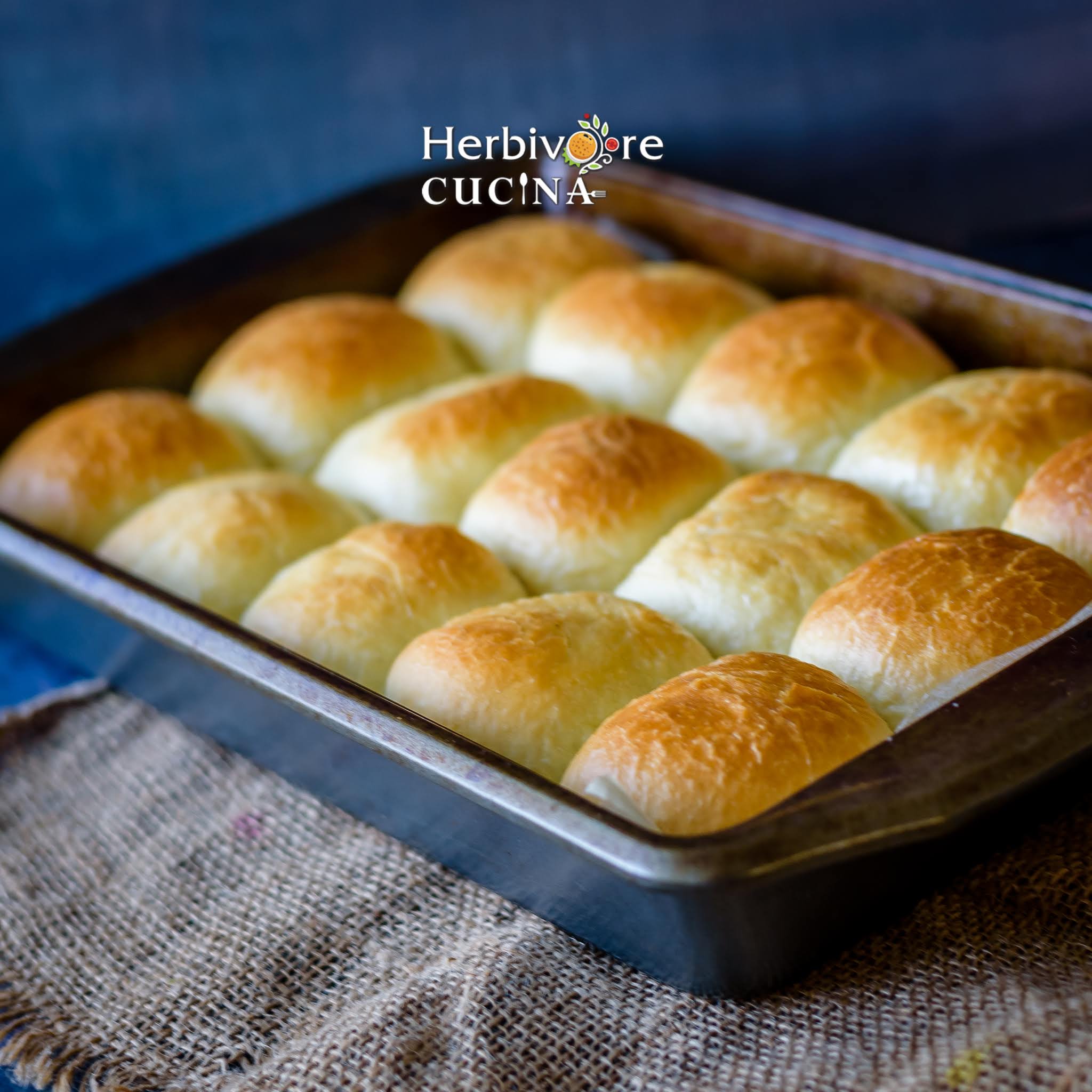 For the potato filling
Potato 2, boiled
Dabeli Masala 3 tbsp
Salt ½ tsp
Sugar 1 tsp
Lime Juice ½ tsp
Oil 2 tbsp
Garlic 1-2 cloves, minced
Finely diced onions ½ cup
Masala peanuts ¼ cup
Pomegranate seeds ¼ cup
Tutti-frutti ¼ cup
Sweet Dates-Tamarind Chutney ½ cup
Sev (Indian fried snack) ¼ cup
Cilantro to top
Butter to top
Method


To make the Bread Dough


Add 1 teaspoon salt and sugar to warm water (110 F -115 F). Add yeast and mix well. Let the yeast bloom for 10 minutes. Once the yeast blooms, add it to the base of a stand mixer or a bowl. Mix in all purpose flour, melted unsalted butter and remaining salt.
Knead till the ingredients come together as a soft dough. Apply oil on it and rest covered for an hour.
Potato Filling
Heat oil in a pan, add Dabeli Masala and minced garlic. Let it cook for a couple of minutes till the raw flavors vanish. Mash the boiled potatoes and add to the pan. Add all the other ingredients under potato filling and mix well. Let the mixture cook for a few minutes and turn down the flame. Set aside.
Using a deep plate or bowl, press down the potato mixture. Spread masala peanuts, half the sev, tutti-frutti, onions, cilantro and pomegranate seeds on it. Press it all down and refrigerate till making the dabeli.
Sweet Dates-Tamarind Chutney
Take 2 cups of dates, with pits removed. Mix with ½ cup of tamarind, half cup jaggery, a pinch of cumin seeds and 2 cups of water. Pressure cook the mixture till 3-4 whistles or till the mixture is cooked. Cool the mixture, and make a thick paste. Add Chaat Masala and ground Roasted Cumin powder. This can be stored for several days by freezing the mixture.
To roll the Dabeli
Line a baking tray with parchment paper. Divide the bread dough into 15 equal parts. In each part add 3 tablespoon of potato filling and ¼ teaspoon of sweet dates tamarind chutney.
Roll the dough into a smooth round and place in the baking tray. Apply some oil/butter on them and cover. Let the breads rise for an hour in a warm place.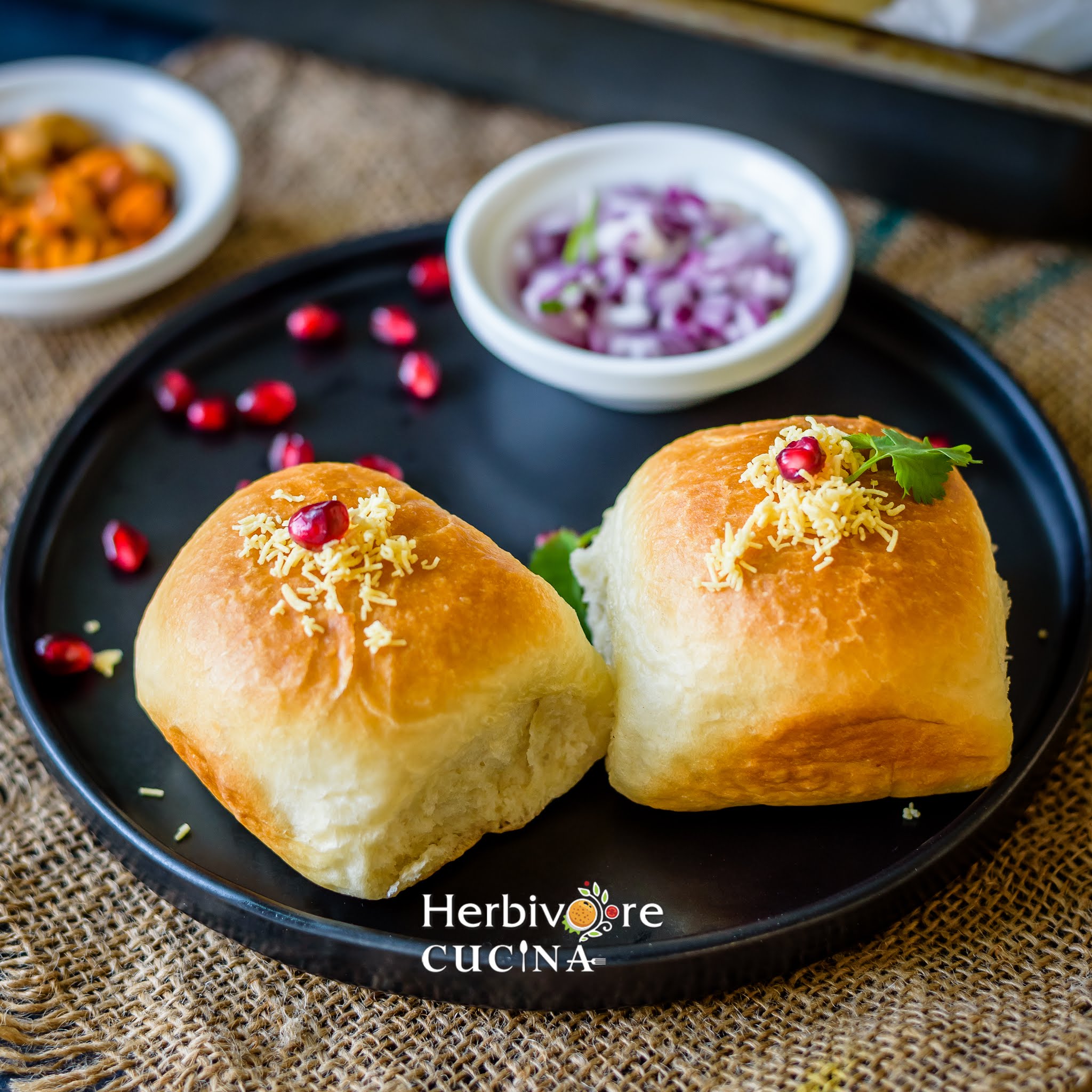 To bake and finish the Dabeli
Once the Dabeli rises, preheat oven to 400 F/ 205 C. Place the tray in the preheated oven and bake for 18-20 minutes, till the top is golden brown.
Remove tray and spread some butter on top. Set the oven to Broil and place the tray in it. Broil for 2-3 minutes so the top is buttery and crisp. Serve with some sev, onion and cilantro.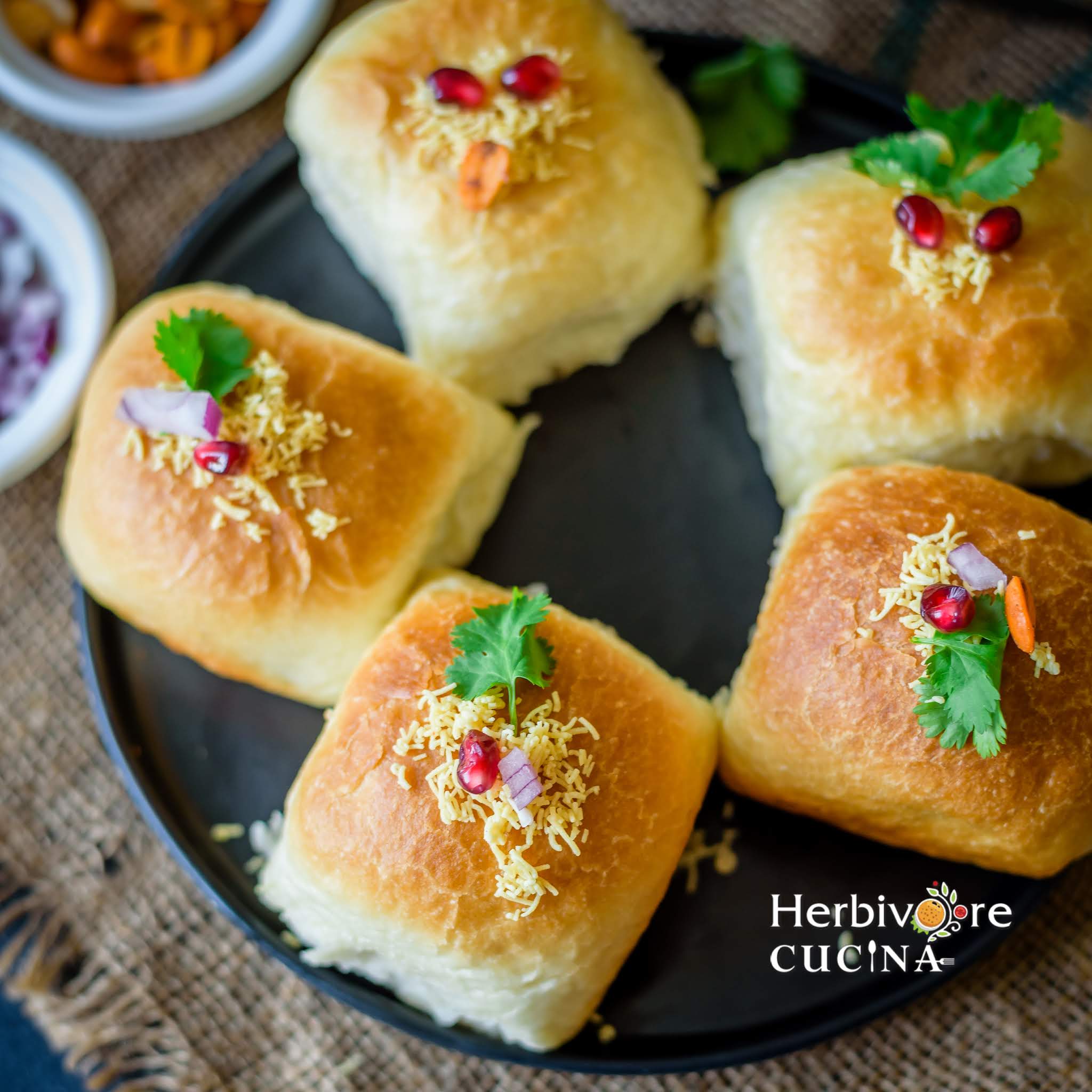 DISCLOSURE: WE ARE A PARTICIPANT IN THE AMAZON SERVICES LLC ASSOCIATES PROGRAM, AN AFFILIATE ADVERTISING PROGRAM DESIGNED TO PROVIDE A MEANS FOR US TO EARN FEES BY LINKING TO AMAZON.COM AND AFFILIATED SITES.