If you are love Indian food, this post with 10 amazing Vegetarian recipes to make in the Instant Pot is a keeper!

The Instant Pot has been a great option to make dinner super quick, easy and convenient. From curries and dal to rice and sides; most things are pretty easy to make in the Instant Pot. With many recipes requiring less than 30 minutes; these recipes are great for busy weeknights or meal prep for the week.
The recipes listed below can be made very easily in the Instant Pot. Some of them require a couple of accessories to make them perfectly. If you are looking for accessories, check this post: Instant Pot MUST-HAVE Accessories.
So now read on to see the recipes that can be easily made in under an hour. Click on the name of the dish to be redirected to the full recipe.
Chole (Spicy Garbanzo Beans) Curry
A combination of garbanzo beans, tomatoes, onions and spices, Chole is a delicious Indian curry that can be enjoyed with puri, roti, rice or naan. The recipe includes a version of using soaked beans and one without soaking too.
Gujarati Kadhi (with PIP rice)
Kadhi is an Indian style yogurt and chickpea flour soup. Notorious for having to stir kadhi continuously while cooking, this recipe requires no stirring at all. Plus, steamed rice can be made along with the kadhi using pot-in-pot method.
Lentils are great to make in the Instant Pot. This one pot version of traditional Misal, this one is super easy. Plus, a great accompaniment with freshly baked pav; Misal is a complete meal.
Whole Roasted Cauliflower in Creamy Sauce
A Thanksgiving favorite; this Vegetarian center piece is actually perfect for any party throughout the year. It includes preparing a whole head of cauliflower in a delicious tomato based sauce.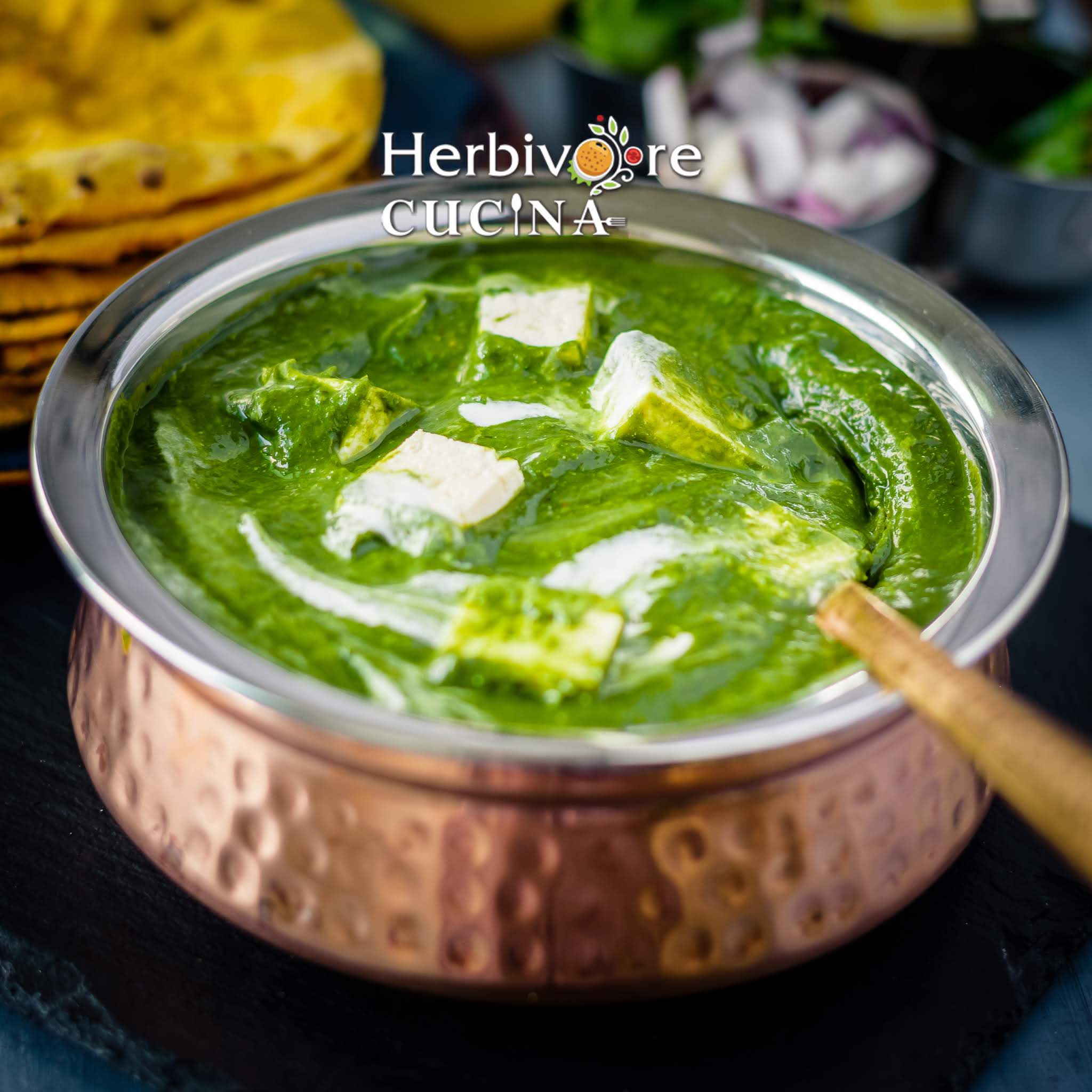 A creamy preparation of spinach, Indian cottage cheese and spices; Palak Paneer is super easy to make in the Instant Pot. One pot recipe to prepare, palak paneer is a family favorite here.
The MOST popular street food from Mumbai, this Indian version of sloppy joe is easy to make using the Instant Pot. One pot recipe made using mixed vegetables, onions, tomatoes and a special seasoning Pav Bhaji Masala, this recipe is definitely a keeper!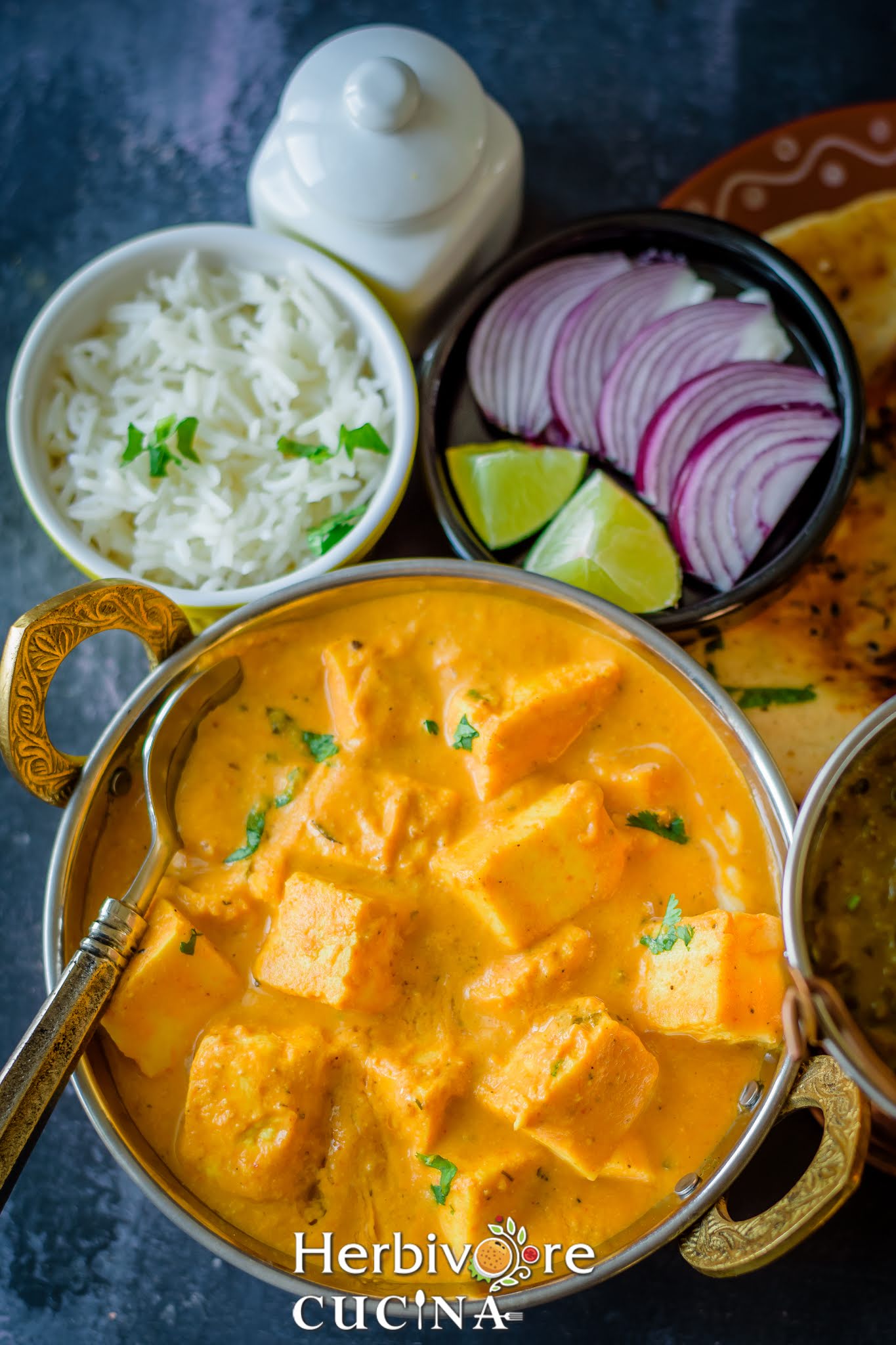 This recipe is a favorite among most people. A creamy curry made using onions, tomatoes, cream and Indian style cottage cheese; Paneer Butter Masala is addictive yet easy to make. Plus, it comes together really quickly in the Instant Pot.
30 minute to make Indian style Biryani. This recipe is a popular one and we enjoy it atleast once a week. Filled with vegetables and made from basmati rice, this recipe simplifies the complex Biryani to be ready in under 30 minutes!
A popular dish from the state of Gujarat, Undhiyu is a mix of seasonal vegetables, coconut and a cilantro based sauce. When made in the Instant Pot, this recipe comes together pretty quickly and easily with a cooking time of under 5 minutes.
A variation of Indian style khichdi, this dish is made using quinoa, yellow lentil and vegetables. A quick dish that makes a complete meal when served with yogurt and papad.