This quick and easy Mixed Berry Jam comes together in 20 minutes thanks to the Instant Pot. A perfectly healthy and delicious spread I promise!
Some of the links below are affiliate links, meaning, at no extra cost to you, I will earn a commission if you click through and make a purchase.
It is almost the end of July and we are gorging on all the berries we can. The berry season is the perfect time to enjoy them and to convert them to delish jams and preserves that can be enjoyed for months.
One such preserve recipe is this Mixed Berry Jam. I make this quite often and it tastes SO good fresh as well as frozen. It is a super simple recipe; requiring just a handful of ingredients and comes together quickly thanks to the Instant Pot.
Video Recipe









What berries to use in the Jam?
All of summer I have SO many berries thanks to the trips for picking, farmer's market and Costco. So I tried them all in this recipe and ended up using strawberries, blueberries and blackberries.
The jam can be made using fresh berries or frozen. Quite often I bring the berries home, clean them and freeze them individually. That way I am not forced to use the berries right away. They are good for months.
However, the same recipe can be used with just one type of berries, apples, oranges or peaches. The amount of sugar will vary depending on the sweetness of the fruit and your personal preference.
Love berries? Try these berry recipes for sure:

Tips for making this Berry Jam


As I mentioned above, this recipe can be made with a combination of berries or with just one kind of berries. Just make sure the total amount of berries adds up to 2 cups.
The recipe works well with fresh berries or frozen. The frozen berries release some extra moistures and will need some extra boiling to get the consistency right.
The jam using these proportions will be moderately sweet. If you like it sweeter, feel free to add more sugar. This will also be based on how sweet the berries are.
The jam has sugar that converts to syrup on cooking. So the jam will thicken on cooling. Do not boil it to a super thick consistency else it will not be of spreadable consistency on cooling.
I mashed the jam to a smooth consistency but if you like the berries to be slightly whole, just mash the jam a couple of times. Strawberries generally get mashed easily but not blueberries. The jam will have a few pieces of whole berries then.
Store the berry jam in a clean mason jar or container. The jam can easily spoil if the container is contaminated.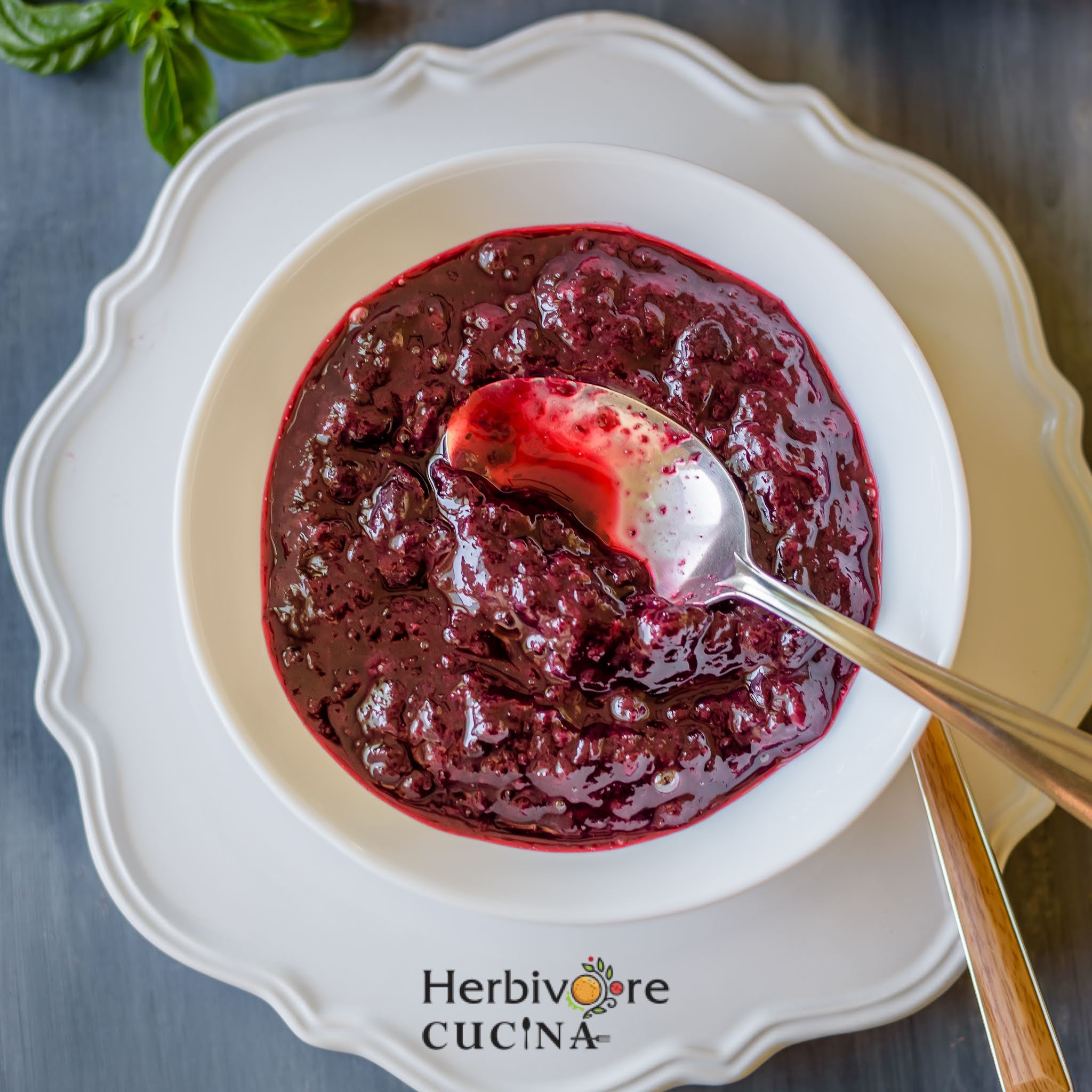 How to use the Jam?


While I LOVE to enjoy some fresh jam right off the bottle, I often use it with toasted bread, oatmeal, yogurt and nuts.
If I need a quick berry shake, I whip it up using this jam and milk. It is an instant recipe requiring just 2 ingredients; the jam and milk.
Plus, this jam makes an amazing sweet and slightly tart dipping sauce for crackers.
The jam can be frozen for months, making it a great preserve when berry season is out. I like to freeze mine in small portions making it easy to thaw one cube and use it. Freezing it as a batch makes it difficult to thaw a portion of the jam.
Ingredients
Strawberries 1 cup
Blueberries ½ cup
Blackberries ½ cup
Sugar 2 tbsp
Lemon Juice ¼ tsp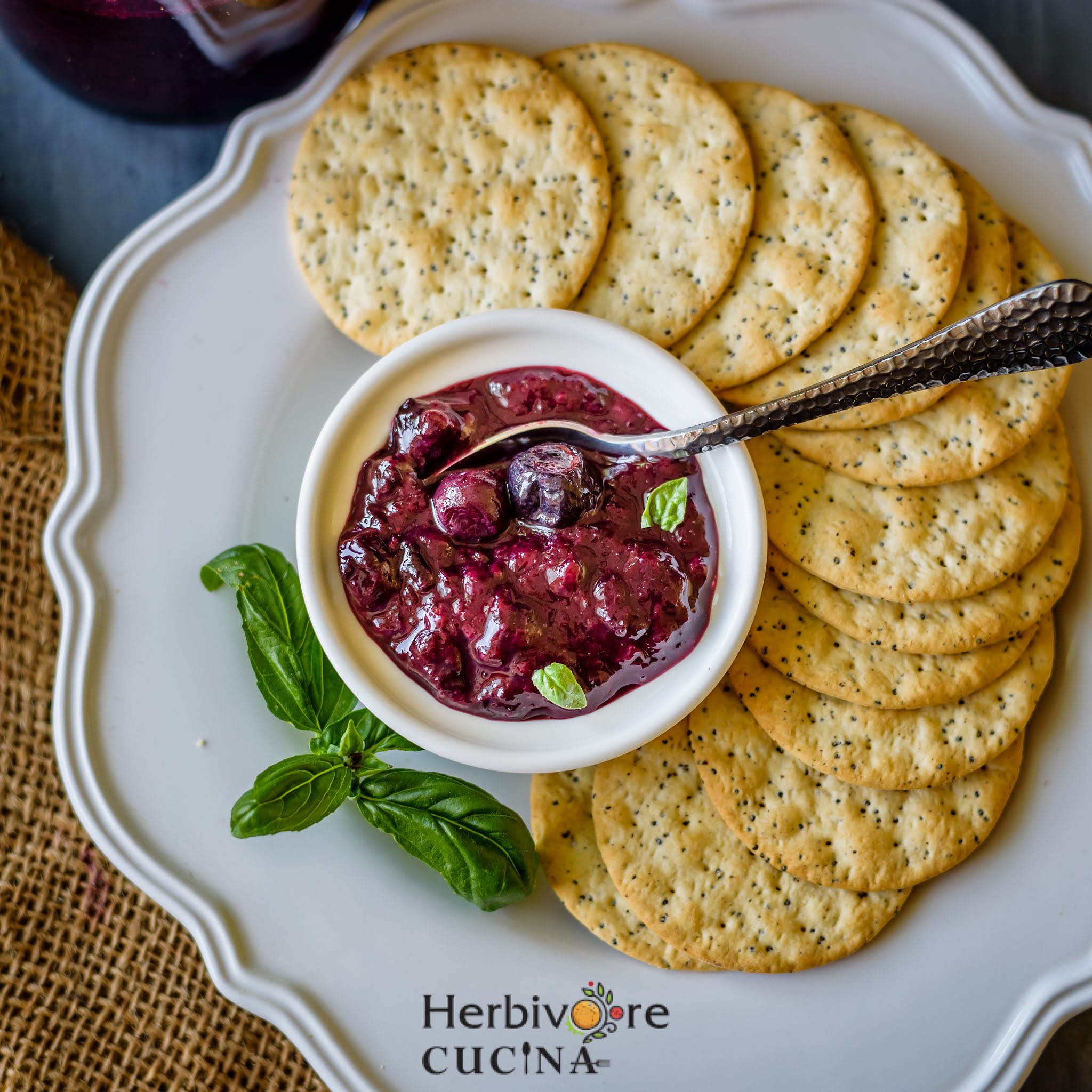 Method
Wash and dice the strawberries. In the base of the Instant Pot add the berries and sprinkle sugar over it. Let the sugar rest for 10 minutes.
After 10 minutes, open the Instant Pot and add 2 tablespoon water. Close the lid.
Set the mode of the Instant Pot to 'Pressure Cook', time to 3 minutes and pressure to high. Move the vent to sealing.
Let the berries cook till the end of the cooking time. Let the pressure release naturally for 5 minutes and then do a quick release.
Open the lid and add in lemon juice. Mash the jam using a potato masher.
Set the mode to 'Sauté' and let the jam thicken for 5-6 minutes.
Mix well and let the jam cool to room temperature. As it cools, it will become thicker. Transfer to and airtight jar and refrigerate. Use as required for up to a week.
The jam can be frozen for months! I like to divide it into silicone molds and freeze in single serve portions. Just pop one and use as you like!
DISCLOSURE: WE ARE A PARTICIPANT IN THE AMAZON SERVICES LLC ASSOCIATES PROGRAM, AN AFFILIATE ADVERTISING PROGRAM DESIGNED TO PROVIDE A MEANS FOR US TO EARN FEES BY LINKING TO AMAZON.COM AND AFFILIATED SITES.