2015 has officially come to an end, and I am writing out my last post; a recap of how the year has been. In this year, I cooked, clicked and posted over 100 recipes. A long list that I never thought I would complete. There are still tons of recipes that are in my mind but not on the blog. I have a few recipes cooked and pictured but they will spill into the first few days of January to come online.
This year has been full of firsts. I finished my first century of posts in February 2015. The facebook page of my blog started in this year and got over 1000 likes in the same year! I started using twitter for the blog and reactivated my personal Instagram account to post pictures of all the recipes. I also got my first award for food photography this year, which was a cherry on the cake! I hope the coming year will be just as good if not better.
Today on the last day of the year I look back at the posts and the analytics of the last 365 days. Such a wonderful trip recollecting all the recipes, the pictures and the thoughts behind posting each and every recipe! So based on the reader's favorites, here is a list of top fifteen posts of 2015.
15. Rice Idli
When I was photographing freshly prepared Rice Idli, my husband asked me why would you post such a common thing. But it is wonderful to see that this post actually made it to the top fifteen posts of 2015! Here is a no-fail recipe to make perfect rice idlis every time!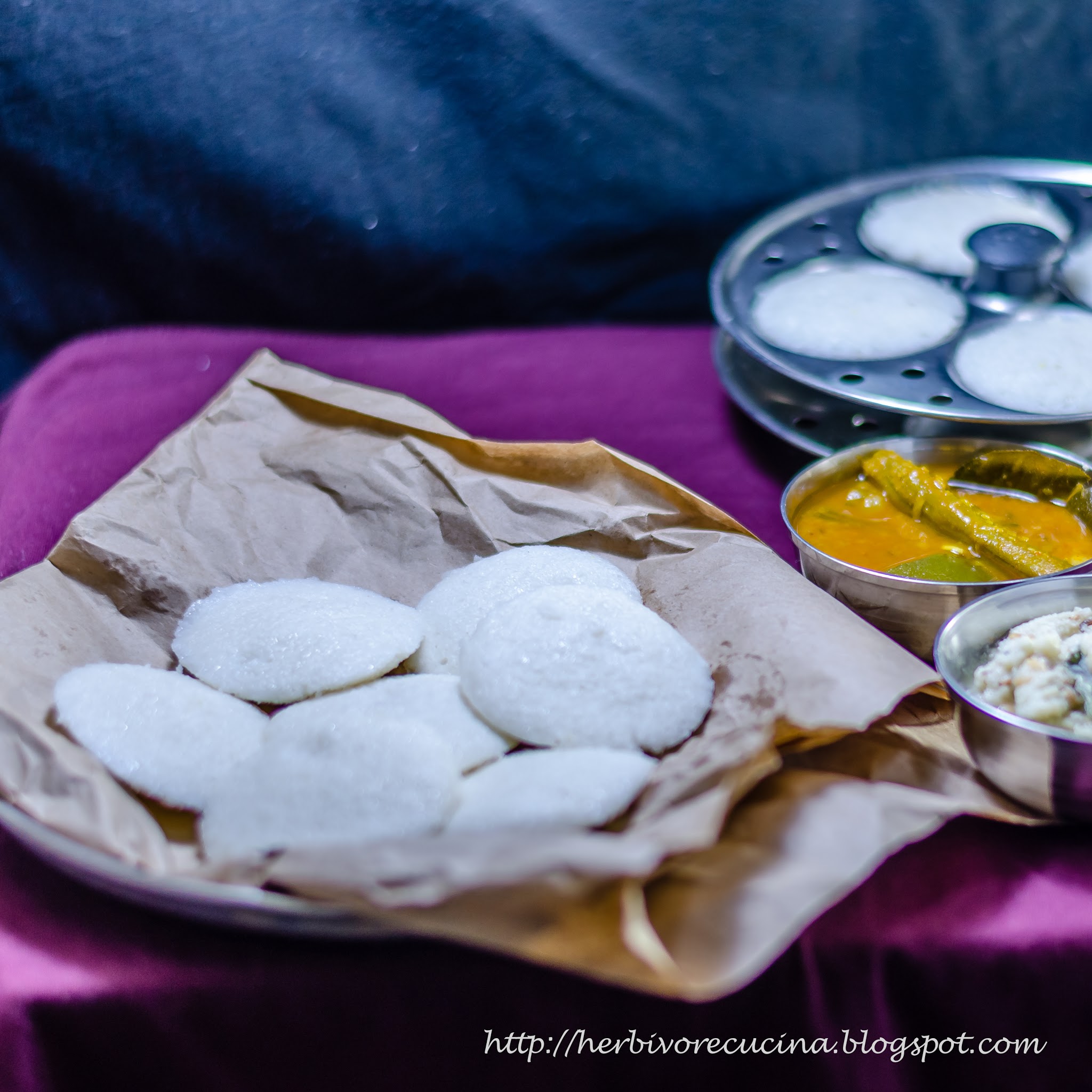 This amazing dish was prepared by my mother when they visited us in summer. Such a simple recipe yet so tasty and fulfilling. This recipe took me back to my childhood days.
I made this cute pink kalakand a few months back. The texture was perfect, the taste awesome and the recipe was absolutely easy and quick. The pink color that came from crushed rose petals was unmatched!
12. Misal Pav
Being from Mumbai, Misal Pav is a famous snack and breakfast item. While there are many different types of misal all over Maharashtra, this recipe is a simple one, made completely in a pressure cooker. Easy, simple and wholesome recipe.
If you have visited any of the Mumbai based Indo-Chinese restaurants, you would have seen these logs of paneer rolled in thin noodles, fried and served with a sweet and spicy sauce. I love this appetizer and I am glad my viewers appreciated it so much.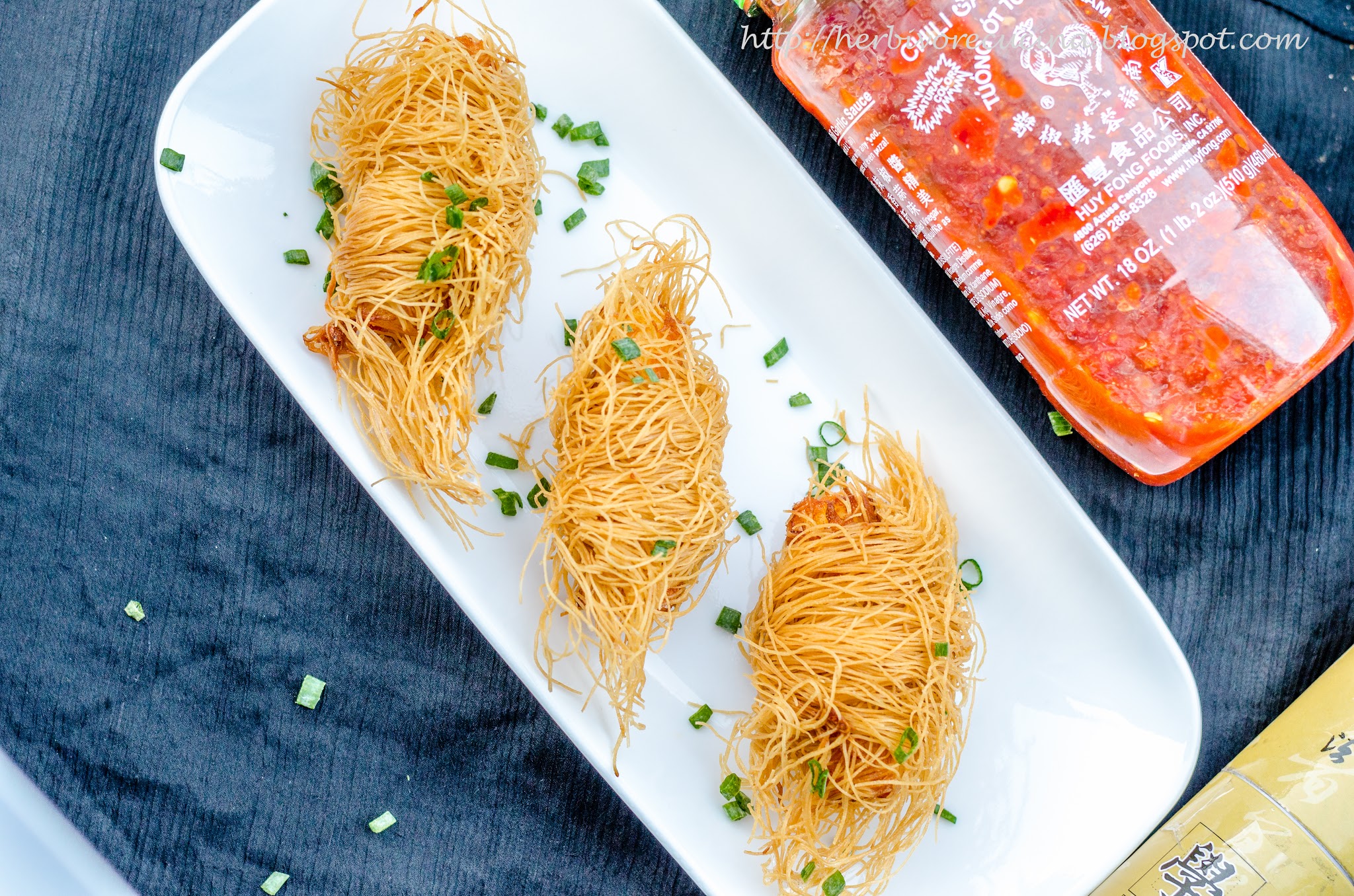 10. Baked Chakli
Diwali is incomplete without Chakli, these cute little fried swirls made from rice flour and spices. I tweaked the recipe and baked the chakli instead of frying them. The result was a healthy lot of perfectly round chaklis with minimum oil or butter.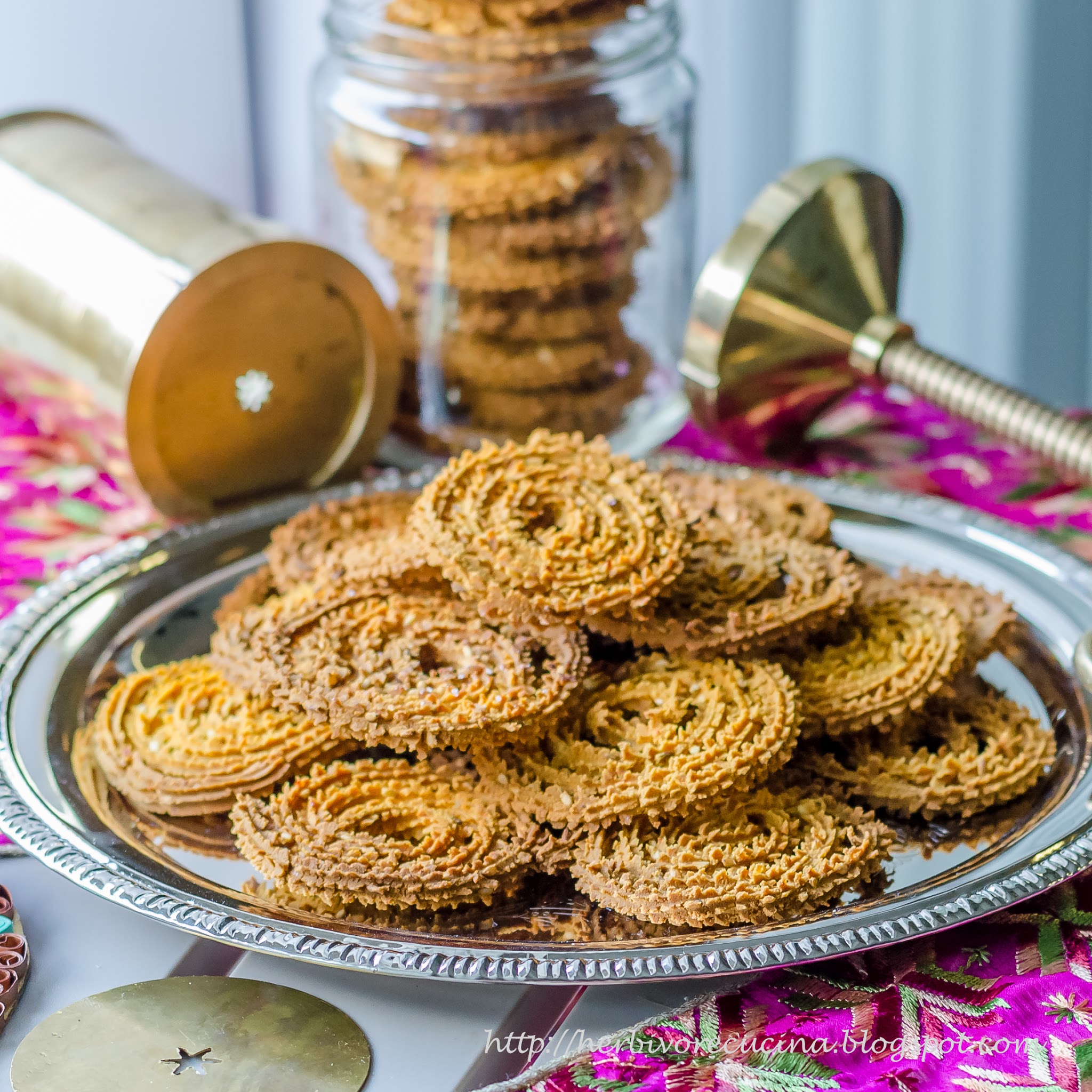 I have made a lot of different types of Tomato soups, but this simple recipe is my favorite. Just a few ingredients and a couple of whistles in the pressure cooker yields a thick, creamy and delicious bowl of tomato soup.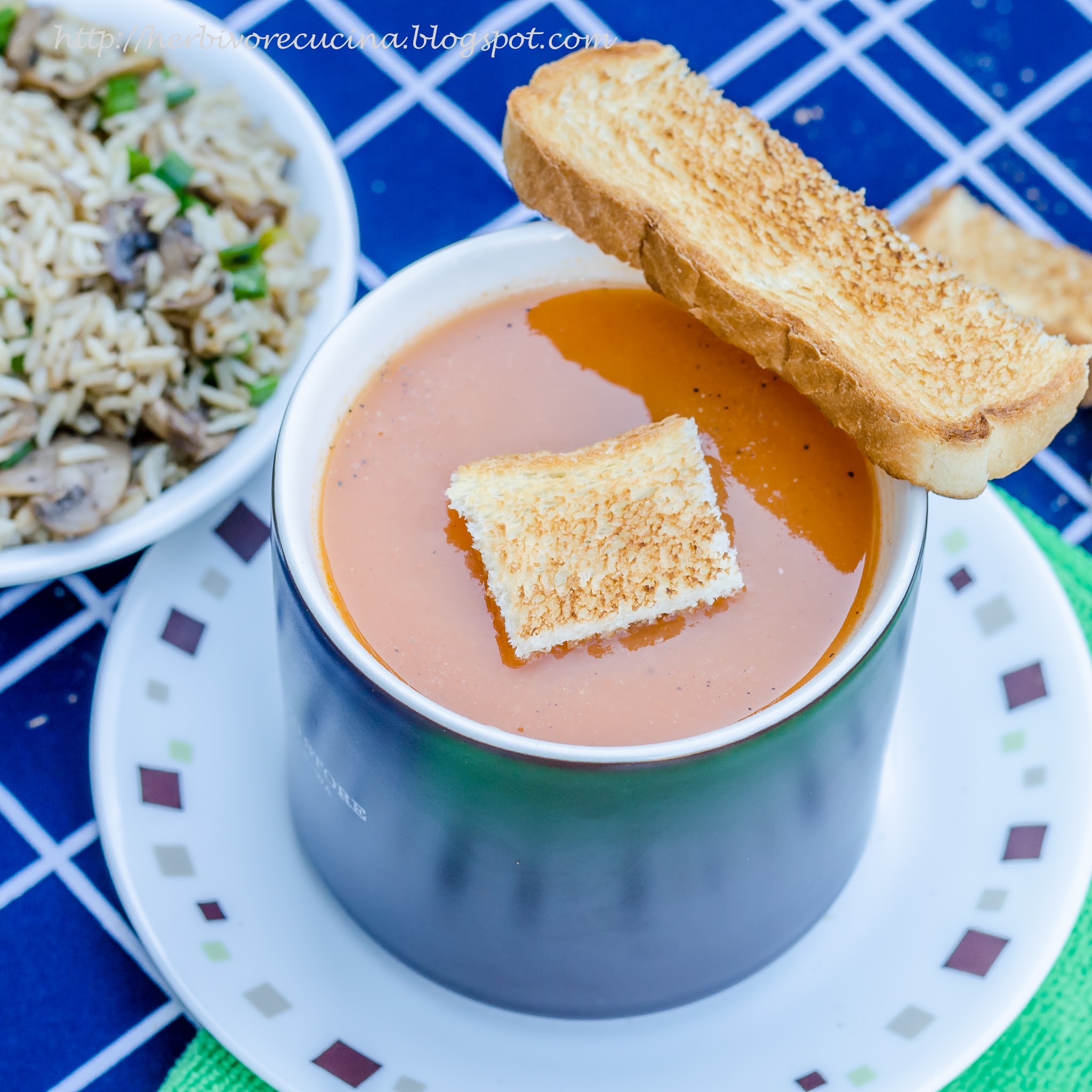 Ricotta Cheese is such a versatile ingredient. From savory to sweet delicacies, I have used ricotta in various recipes. Of all the recipes that I have made, this Instant Rasmalai was the best. I made a dozen of these cuties and the two of us gobbled them in under 24 hours! Check out this recipe to see how to make this delicious Indian dessert.
Ever thought you could make a soup in under 20 minutes? Try this sweet corn vegetable soup that is made in hardly any time. This recipe is by far my favorite soup from all the ones on my blog!
6. Milk Peda | Saffron Milk Fudge
Saffron and four other ingredients combine so easily to make these pedas. I made them once and they were loved by everyone, that I made a big lot the second time, enough for us, our friends and family!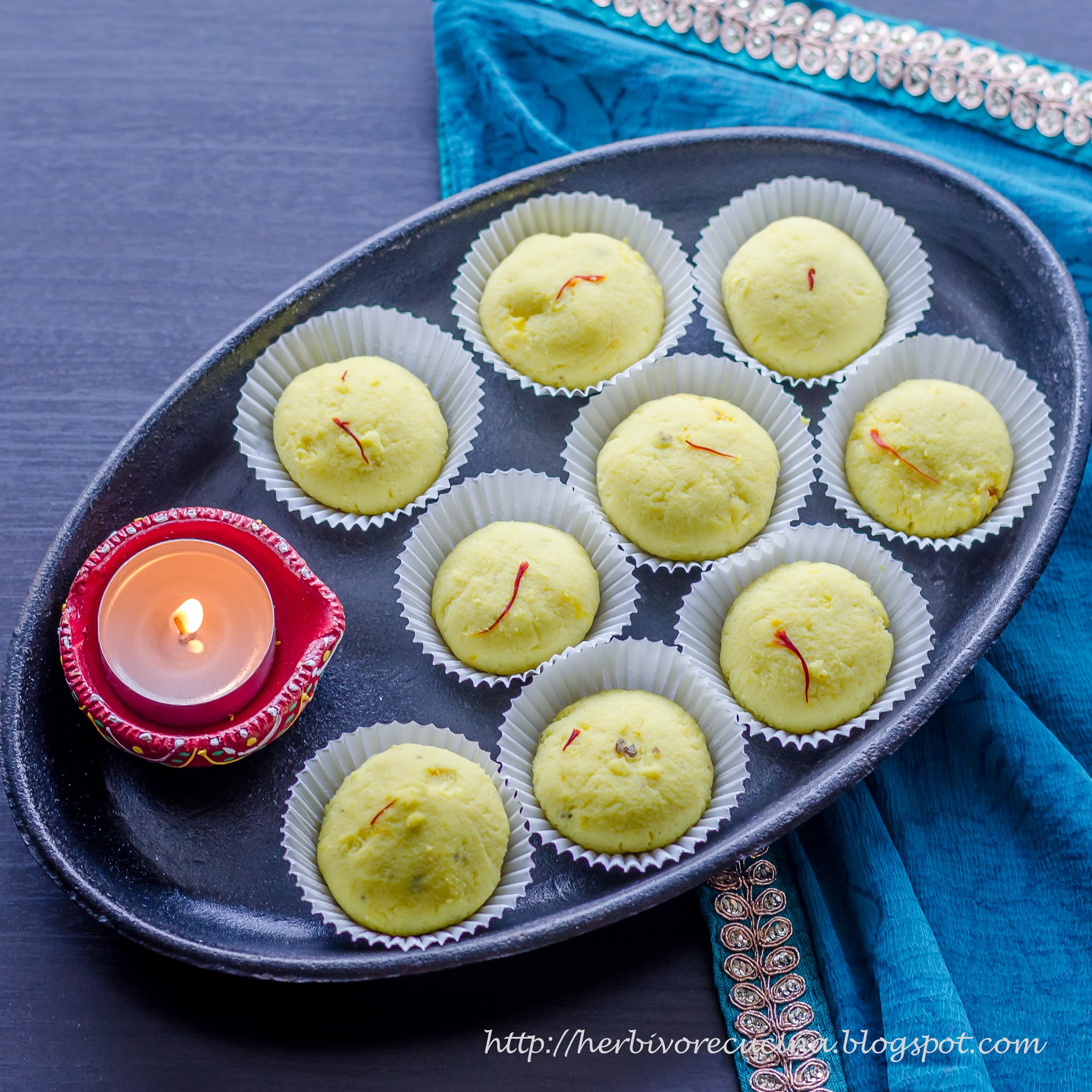 When my mom and I made ghee at home from unsalted butter, I was so happy that I clicked at least 50 pictures of the ghee, both clear and when it was frozen. I am equally glad that the post was amongst the top five recipes of 2015!
Handvo is a family favorite recipe in India and here. We make handvo so often that it is like a staple for dinner. It is such a great thing that the first post on my blog was cupcake handvo and now this mixed lentil handvo has proved to be a favorite among all the readers.
Who doesn't like kesar modaks from Siddhivinayak? I tried to make the similar modaks for Ganeshji and for a ganpati theme meetup we had with friends. Both times the modaks turned out amazing and so they make it to the top three recipes liked by the viewers in 2015!
2. Chipotle's famous Sofritas Burrito Bowl
I love Chipotle's sofritas. The day i made the same at home, I was overwhelmed. The taste, texture and flavor of the smoked tofu was amazing and the bowl served with rice, guacamole, sour cream and fajita came together really well.
1. Non-fried Sabudana Fritters
It is indeed surprising and amazing to see that a simple recipe like sabudana vada would be the most liked recipe this year. With over 6000 views in under two days of posting the recipe these sago fritters have also become a house favorite! A simple substitution of frying is the appam pan, and this pan has proved to be the utensil of 2015!
With all these recipes in the archives, it is time to start the new year with some more recipes; some Indian, some Italian, Mexican etc. A lot of baking and some really interesting substitutions await in the upcoming year. Until then, HAPPY NEW YEAR! Keep all the love coming!
Sending this out to the Best of 2015 event on Cooking for all Season by Valli.
Do check out this post that has a never ending list of the best recipes from other bloggers from 2015:Best of 2015 roundup.