TWELVE amazing soups to keep you warm through Fall and Winter! These are all Vegetarian and really easy to make. Which one will you start with?
Can you believe it is October already and we are finally into Fall? The days are getting shorter and nights colder. The coats are out of the closet and so are the hot coffees and teas. It is finally the perfect weather to enjoy soups for dinner. I can have soup every single day and so I have a long list of it to keep me and my family warm all winter long. Here is a round-up of 12 of my favorite soups from my blog. Hope you enjoy them too!


Click on the name of the soup to get the recipe!
1. Pumpkin Soup
Easy yet amazing 15 minute Pumpkin Soup. This soup is made from pumpkin puree, so make a big batch of the puree to use all winter long. The addition of pumpkin spice gives it the perfect fall flavor!
An amazingly easy soup that can be made under 20 minutes. This Sweet Corn Vegetable Soup is full of health and taste! Made using canned sweet corn and a whole cup of fresh vegetables, my family just loves this soup with a side of toast for winter dinners.
Asparagus and Spinach along with spices makes this tasty and no cream soup. Feel the Spring even in Winter! An easy way to make your kids love asparagus in a whole new way.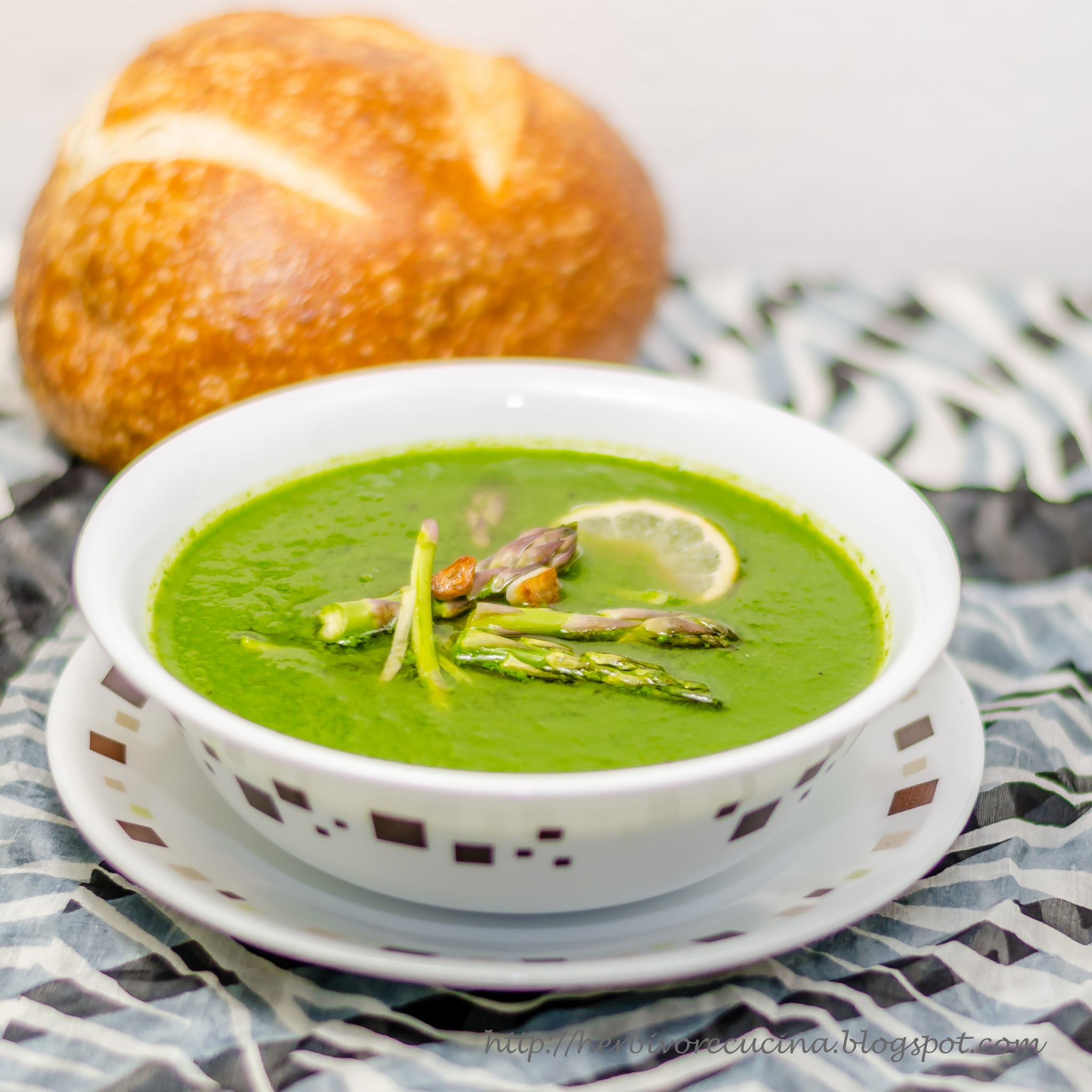 4. Roasted Butternut Squash Soup
A fall must have, Roasted Butternut Squash Soup that is almost as good as the one from Panera Bread! So bring home the squashes and start roasting them to make this yummy soup from scratch.
This recipe is a close cousin of the Cream of Tomato Soup. Made from oven roasted tomatoes, onion and garlic, this soup gives a rustic flavor to the classic. It is difficult to say that this one is better than the traditional Tomato Soup, but I can surely say it is just as good! Serve this soup the Homemade Bread Bowls, which gives it a natural accompaniment and gives you a break from washing the soup bowls.
This is one of my all-time favorite soups! My version of vegetarian Broccoli Cheddar Soup is cheesy, full of broccoli and creamy. Plus super easy to make and yummy throughout the year!
Also, once the dumplings have been made, making this vegetable dumpling soup hardly takes any time to prepare. Just boil the broth or water, dunk the prepared dumplings and bring the soup to a boil. Season and serve! That is all it takes to make this amazing vegetable dumpling soup. Now that the weather is getting cooler, it is perfect time to enjoy this soup. It is not made with any cream or any other thickeners. If you like a spicy Version of the soup, just add some chili oil or chili sauce and you can have a spicy dumpling soup in no time!
An amazingly refreshing and healthy soup made from freshly prepared Lemongrass and Cilantro Basil broth along with Vegetables and Tofu. I love to make this soup from the fresh lemongrass growing in my backyard. How about you?
This is a vegetarian adaptation of the French classic and made skinny by doing away with the cheese layer on top and prepared in Oilive oil. No flour or cream used in this one! The soup essentially has caramelized onions, garlic and vegetable stock. The cheese on top can be skipped to make it vegan. Healthy and yummy soup to beat the chill.
Vegan Minestrone Soup just like the one served at Olive Garden. Healthy, hearty bowl of goodness made from vegetables, pasta & beans. Try this once and make your family bowls full of goodness through Fall and Winter!
11. Loaded Baked Potato and Cauliflower Soup
Make this wholesome soup for weeknight dinners. A Cauliflower and Potato soup that is super creamy in spite of zero added cream! This gorgeous soup is easy to customize and enjoy throughout the year!
12. Easy 20 minutes Tomato Soup
How about a tomato soup that can be made in 20 minutes, using a pressure cooker? Also, it has no artificial thickeners or cream. Surprise your family with this easy peasy soup recipe.




Check out this awesome topping for the soups:
Guilt free Crunchy Garlic Croutons
Most often restaurants serve croutons with tomato soup etc that are made of plain bread and deep fried. A healthier and more tasty alternative to the fried mess is the baked croutons with a dash of garlic and herbs. Simple to make and the taste is just like the fried version!