In a wink 2017 passed us by. Here is a lookback at 17 BEST recipes of the year gone by!
Today is the official close of 2017. This year had 365 days like all other years, but came with many opportunities and exciting events for me; both on the blog and otherwise. Loads of fun promotions, new recipes, crazy ingredients and a ton of learnings. Finally I know how to operate my old DSLR camera and got myself a brand new one. I am on a learning curve again and hope to get a hang of it all rather quickly.
Along with all the opportunities I got this year, I am glad to have known so many fellow bloggers through various social media channels. It is stunning how all of us are similar on so many counts and yet so different.
I spent the year cooking for friends and family, having some amazing parties centered around food and getting all the positive and negative feedback on my cooking, choice of recipes and photography.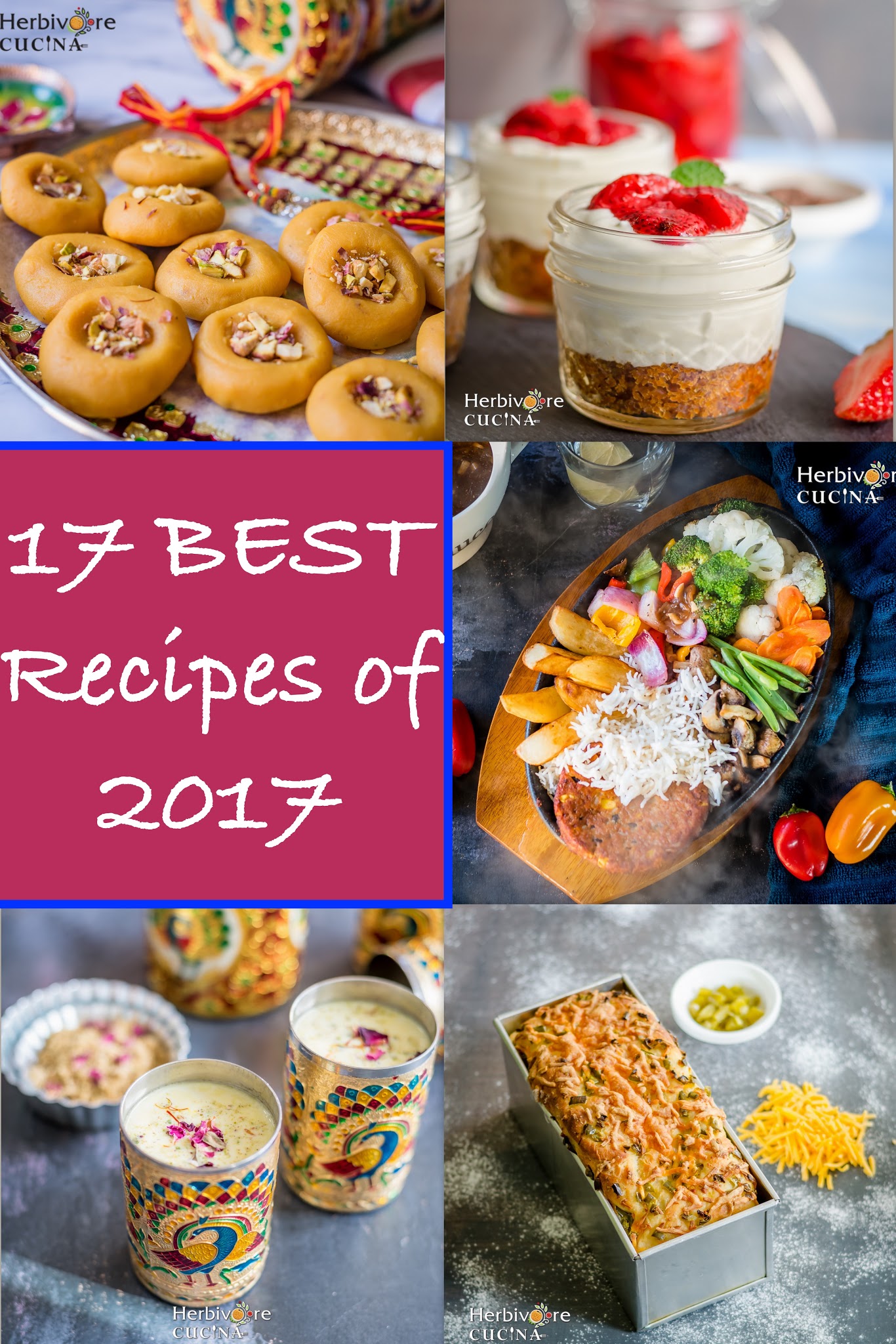 As the year is drawing to a close, I look forward to 2018 with hope and enthusiasm. I can't wait to start using my Instant Pot I bought this month and sharing some yummy recipes with you soon!
Meanwhile, here is a roundup of 17 best recipes of 2017; based on reader's feedback, views, testimonials etc. These recipes were all published in 2017 and when I was digging the analytics of the 105 recipes I wrote this year, I was rather surprised what everyone loved reading!
A perfect mix of savory and sweet dishes, a blend of cuisines and different techniques shows up in the recipes that all of you loved. And ofcourse, the different types of breads that everyone seems to have liked! I can't wait to bake a few more and post them for everybody!
Hope you have a lovely NYE with your favorite people and come back in January. I shall join most people in resolving to eat healthy and shall post some recipes in the coming months. Read on to see if your favorites made it to the list!
Click on the name to be redirected to the recipe. Happy 2018 guys!
This recipe has been my go-to recipe for brownies and I am so glad my readers loved it. Though it is at the LAST spot on the countdown, I am glad it made it here!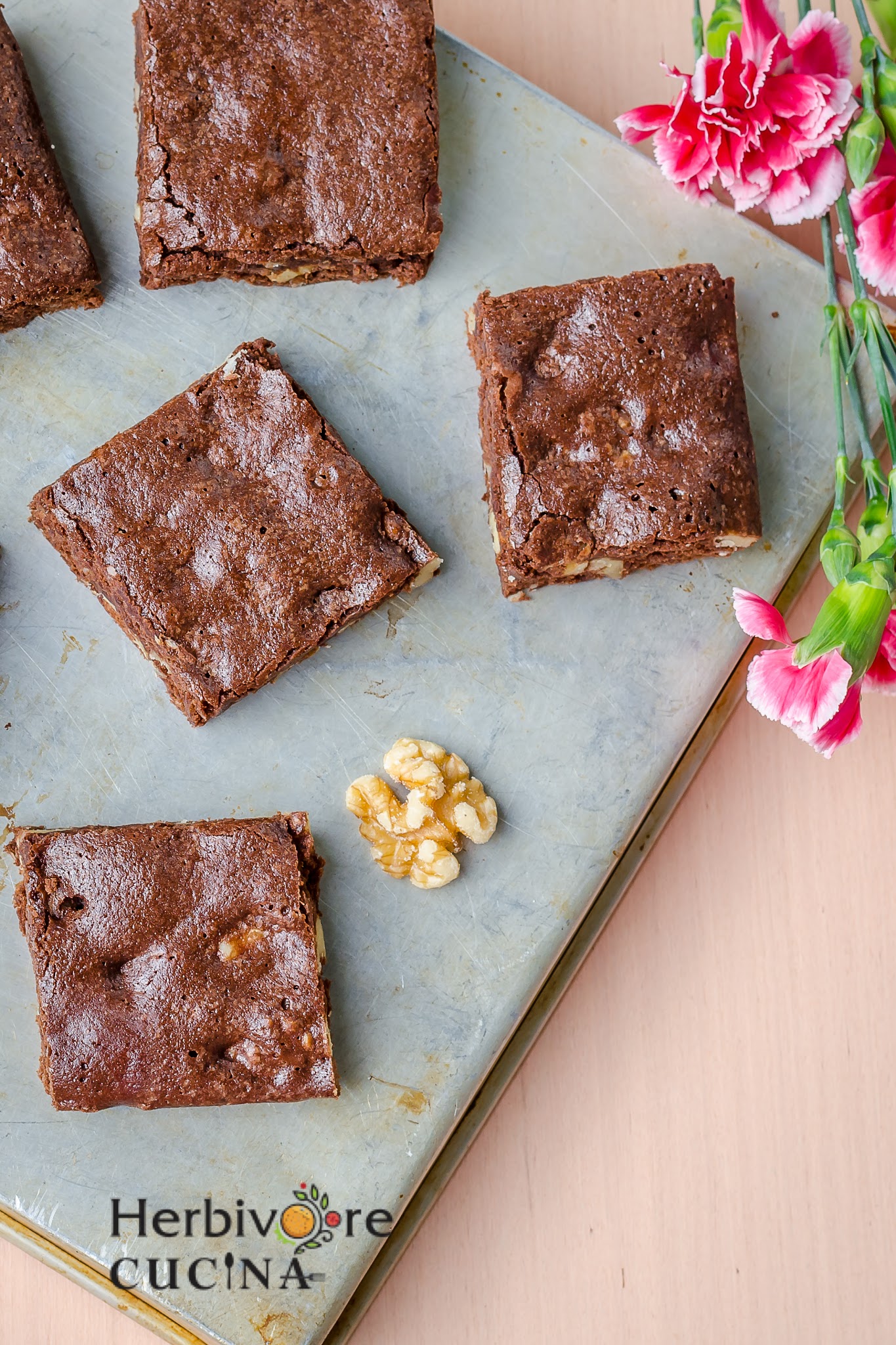 My favorite condiment for all kinds of dishes, this Sweet Chilli Sauce has a permanent spot in my refrigerator. Have you tried it yet?
15. Paneer Bhurji | Paneer Akuri
When looking for a quick breakfast, lunch or dinner recipe; this one should be on your menu. It is such a versatile dish to serve with any side from paratha and pav to bread and rice. Plus, I made it using homemade paneer.
14. Naturally Colored Tricolor Swirl Bread
A bread made specially for India's Independence Day makes it here! And why not? It is naturally colored using vegetables, easy to make and looks pretty too. I enjoyed making this a lot!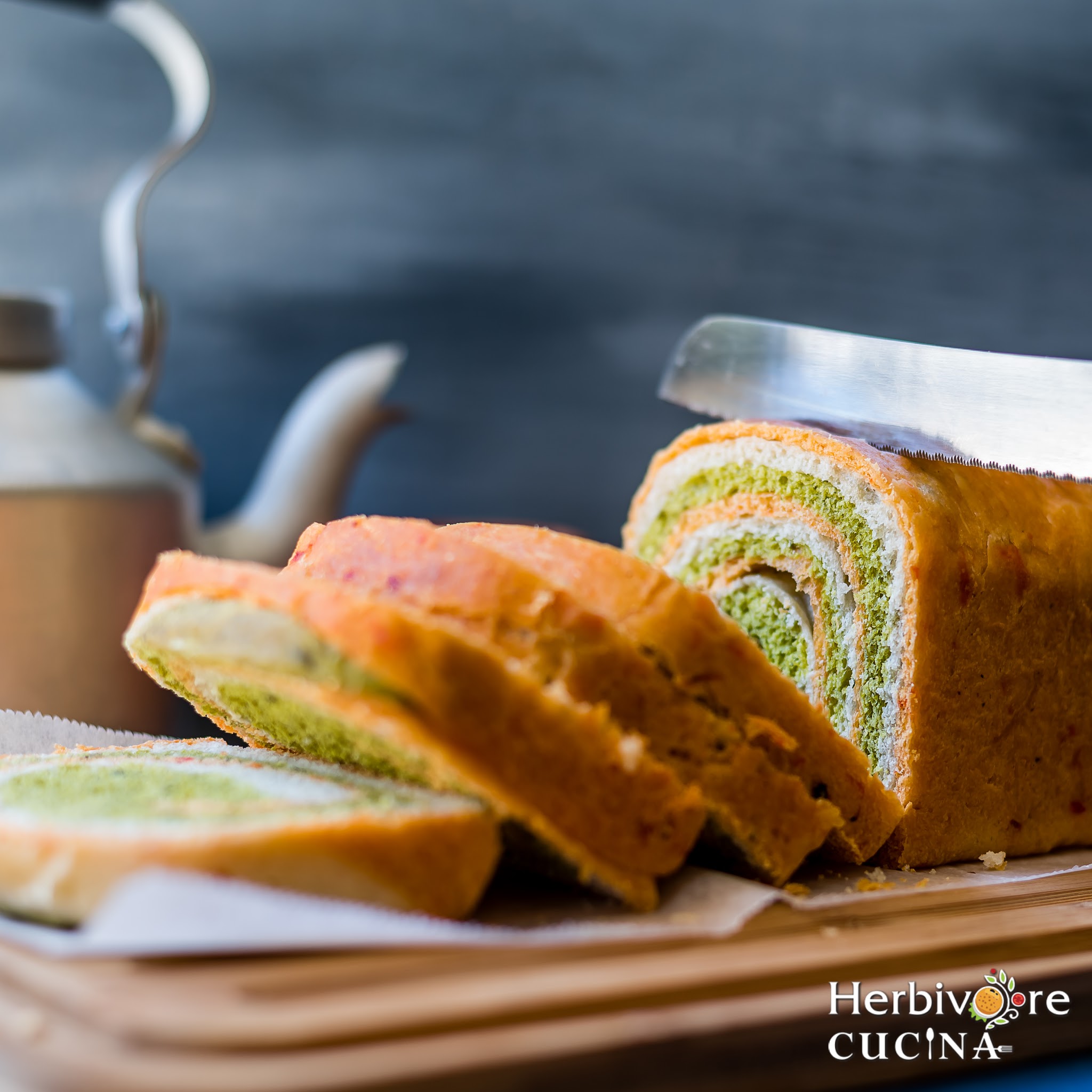 13. Vegan Slider Buns | Ladi Pav
Another bread recipe that follows the Tricolor bread is this Vegan bread recipe! I have had a lot of readers try this recipe and it came out so well for them! Did you try this one?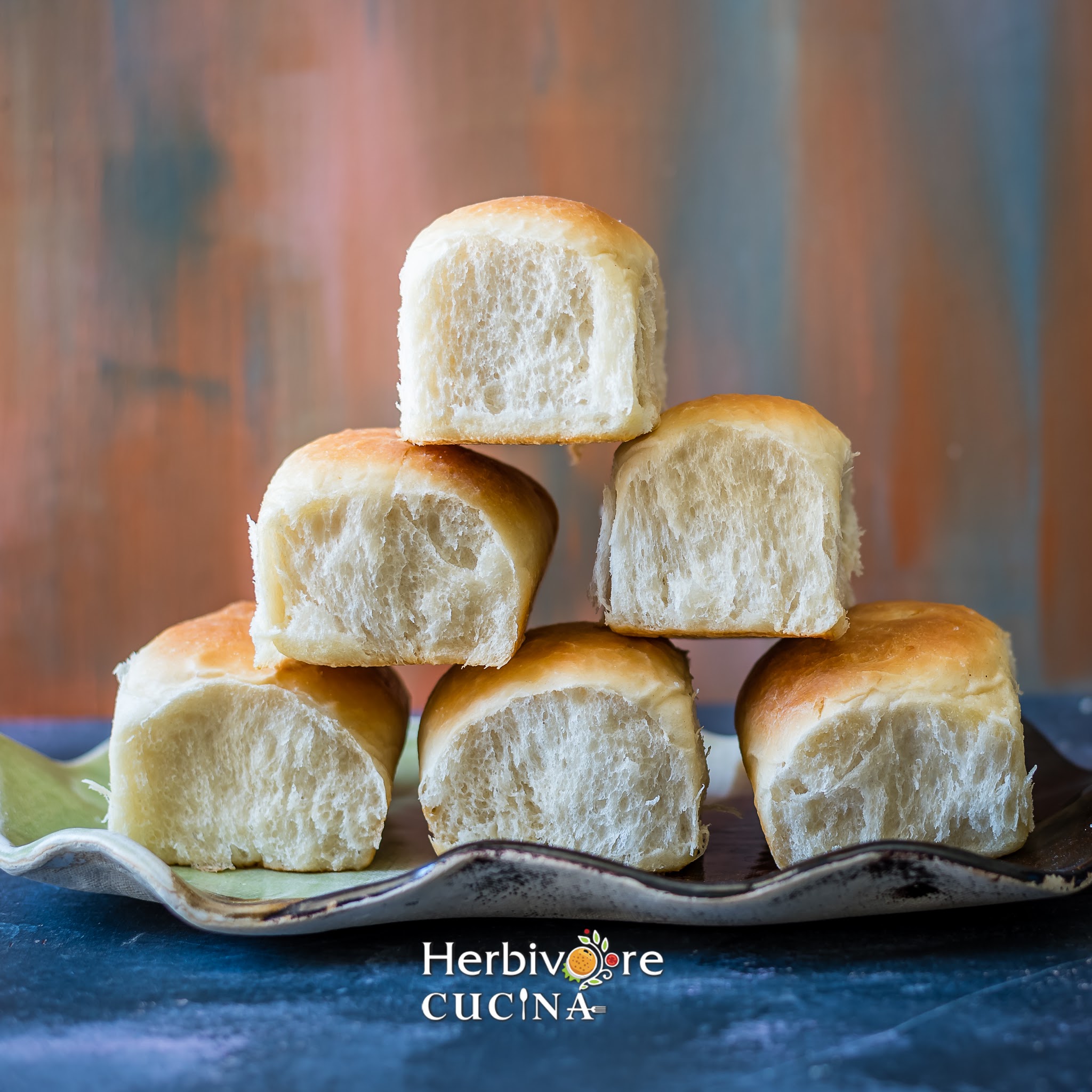 12. Easy Peasy Mousse & Cookie Jars
How can there be a countdown without a colorful, light and yummy dessert? This recipe has all the characteristics of a favorite! This reader's favorite recipe appears on number 12. You need to try this for your upcoming parties!
11. Thandai | Spiced Milk Drink
What is Holi without Thandai and what is a countdown without this Indian favorite drink recipe. Made from nuts, spices and chilled milk, this Thandai recipe is a keeper!
10. Rice Flour Idiyappam | String Hoppers
A South Indian breakfast special, Idiyappam made from rice flour are such a treat when served with coconut based curries. Similar to Gujarati Khichu, we LOVE this for breakfast in our household.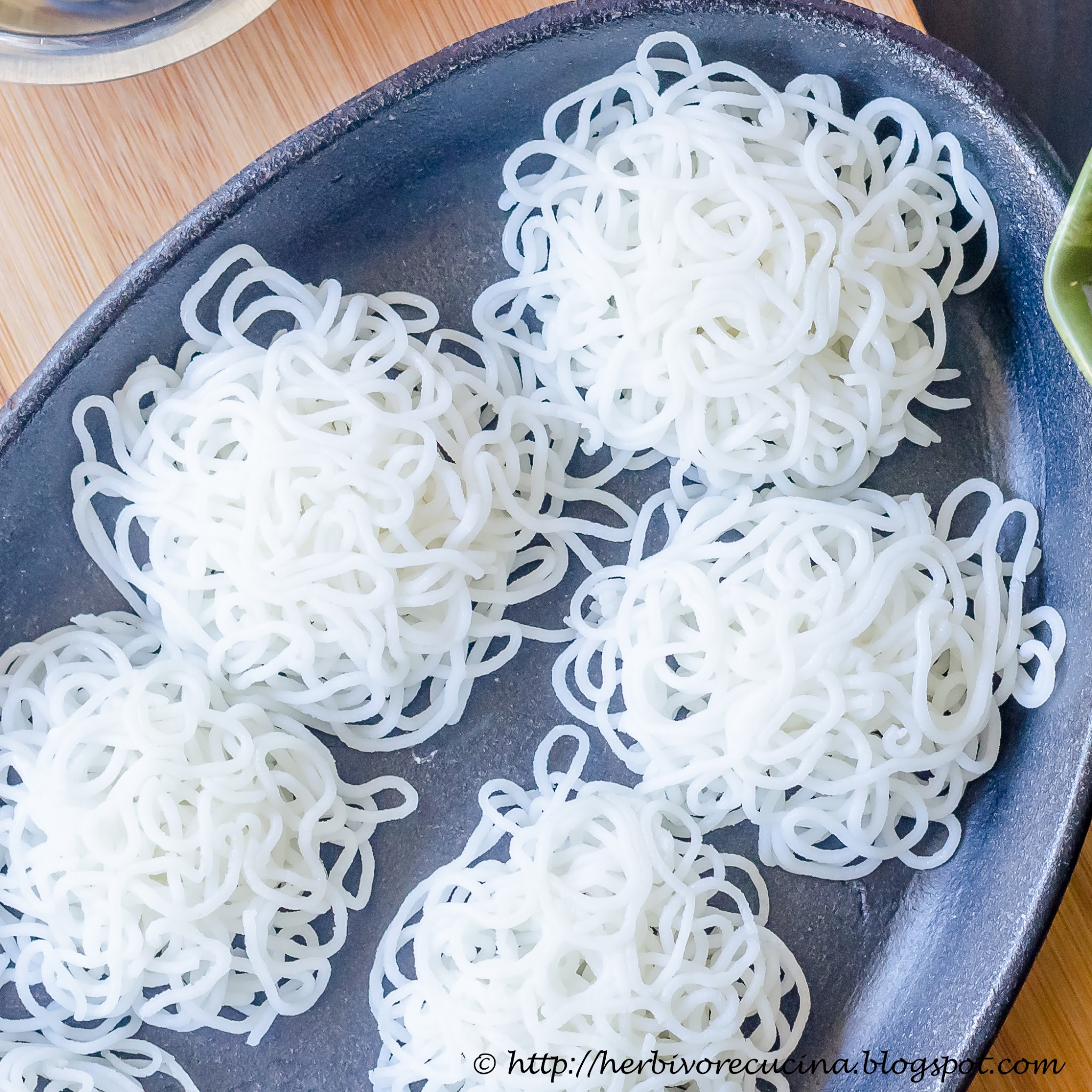 The countdown till now has not had a SINGLE Asian dish. I am glad this one did! One of my got-to dinner recipes; this curry tastes awesome with steamed Jasmine Rice!
8. Simplest Blender Mango Popsicles
This Summer I made a lot of ice cream recipes and this popsicle recipe was my favorite! Made from mango puree in a blender, these pops were our favorite all summer long. Did you try them?
7. Instant Microwave Kesar Peda
One of the MOST tried recipe from the blog, these instant pedas were a hit during Ganpati, Navratri and Diwali. Were you amongst those who tried this 15 minute recipe?
6. The BEST Instant Jalebi recipe
Who does not like Jalebi? And when it can be made in under 30 minutes, that recipe is bound to be on the list of top recipes. No surprise thus, that this Instant Jalebi made it here! I can't wait to make it again soon.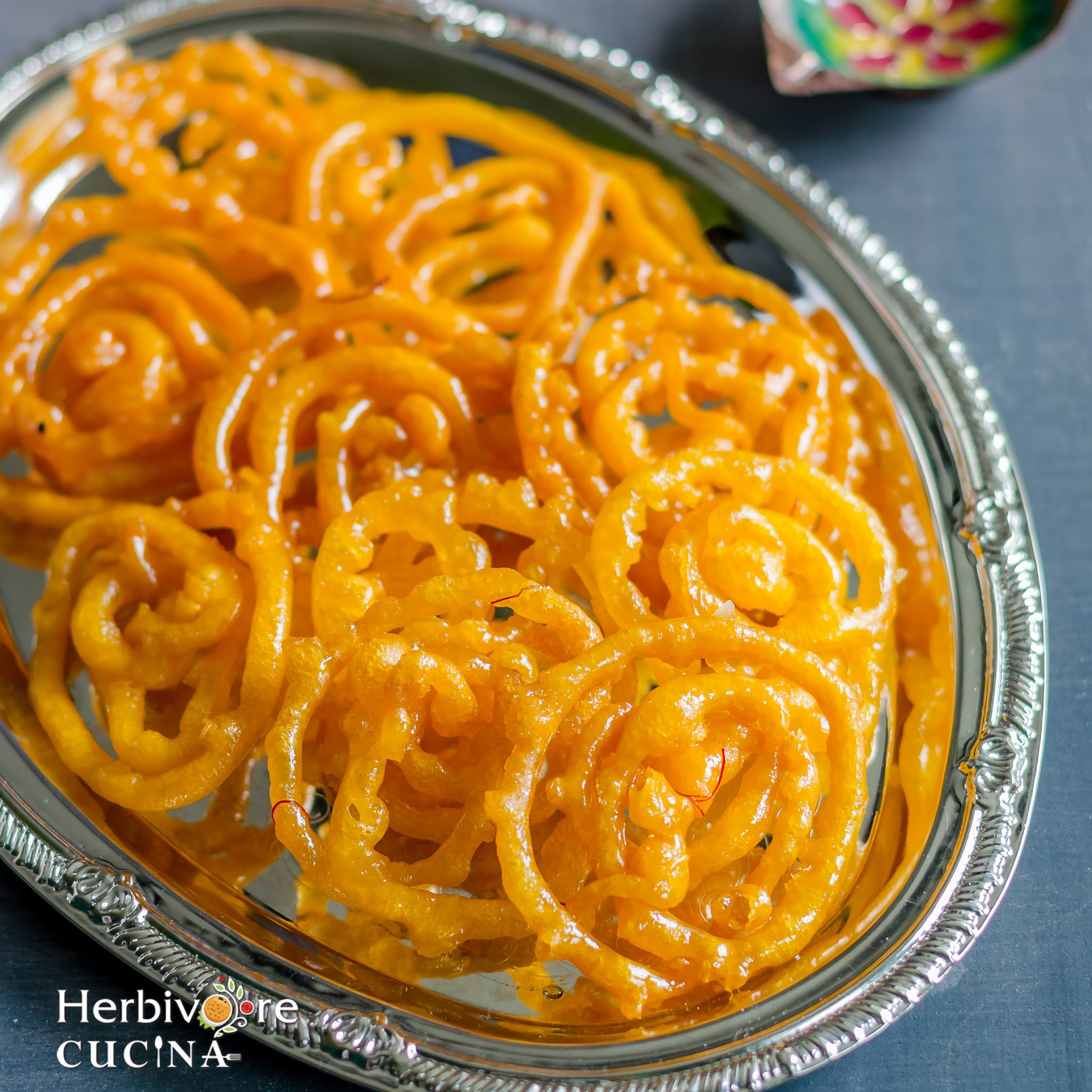 5. Mango Kulfi | Indian style Ice Cream
Mango lovers have spoken! Indian style kulfi full of mango pulp. This entry at number 5 is a no brainer. Calling everyone with a sweet tooth, don't wait for summer to try this incredible recipe!
This cake is my personal favorite ALL TIME post. Not just among the ones I published this year but all the 489 recipes that are up on the blog. If you have not made this yet, you are definitely missing out. Head to the recipe NOW!
Cheese and Jalapeno are made for each other. And when they combine with home-made bread dough, it makes a stunner. This recipe is also among those tried by many and shared with me on FB too. Did you try it yet?
2. Vegetable and Patty Sizzler
One of the toughest recipes to shoot, this sizzler is my all time favorite. It reserves a spot at number two and I cannot be more thrilled! Sizzler lovers, where art Thou?
I could not believe that this recipe holds the TOP spot in the list. But I guess the combination of grilled corn salad and everyone's favorite Nachos does hold a special place. No wonder this recipe had a crazy number of views and still get them after a couple of months! Thank you everyone for making this recipe such a success!